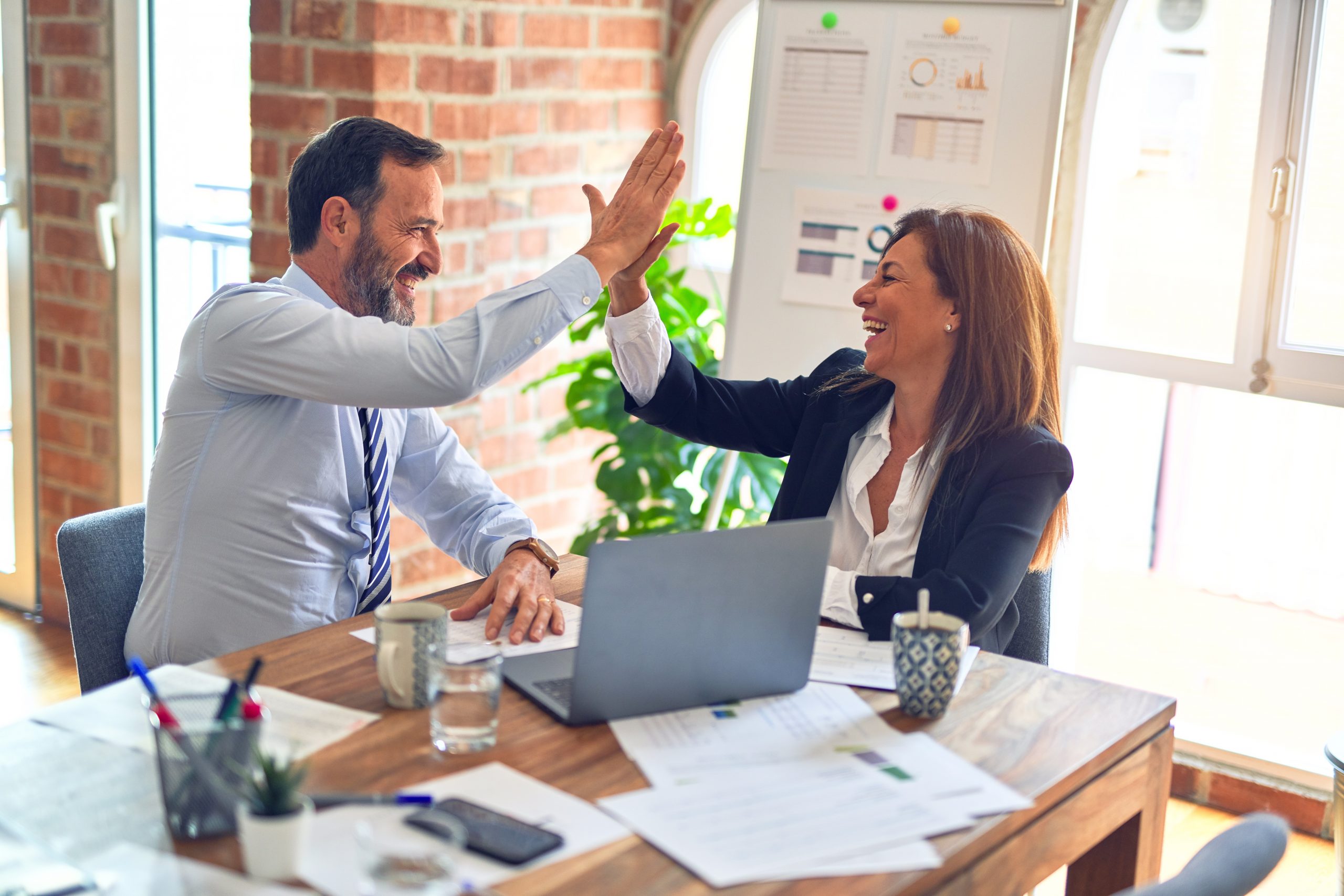 Six Sigma is accomplished one project at a time. The billions of dollars saved by companies around the world is the cumulative effect of properly selecting and defining business issues that can be assigned to Green Belts and Black Belts for solution. As you may have read last week, a strategic plan includes planning, adequate links between strategy and action, and effective communications. Six Sigma projects are a key action that you can take to reach your organization's strategic goals.
The intent of this article is to present ideas for identifying issues in your organization and function. These ideas can then be evaluated and formalized into project charters which will allow you to prioritize for implementation.
Project Selection Ideas By Function
Finance/Accounting Six Sigma Project Ideas
Reduce the time it takes to close the accounting books (cycle time)
Improve the forecast accuracy
Control spending over time
Reduce balance sheet risk
Eliminate unstable customers and associated risks
Improve payment processing to vendors/suppliers
Improve Days Sales Outstanding (DSO) — the average time taken by a company to collect payment from its customers
Reduce payroll process cycle time
Improve cash management processes
Improve payment/collection processes
Reduce electronic financial transaction costs
Reduce the cycle time of reconciliation
Reduce the procure to pay cycle
Standardize the accrual and deferral processes
Human Resources Six Sigma Project Ideas
Reduce the time required to hire an employee
Reduce the time to process an insurance claim
Improve employee on-boarding and orientation processes
Reduce expenditures for recruiting firms
Improve timeliness and the value of employee performance reviews
Reduce absenteeism
Improve training efficiency
Improve employee satisfaction
Identify and correct retention issues
From Linda Linteau's beneficial Six Sigma HR Forum post:
Adds and Deletes of Dependents to Active Employee Health Care Coverage's
Advanced Degree Equity
Death Notification Processing
Defining Ergonomic Concerns to the Wayne Assembly Plant PVT
Dependent Level Data Reconciliation – HAP
Disability Overpayments – Pension
Disability Plan Overpayments
Disability Re-Engineering Process (DFSS)
Disability Retirees Working Outside of Ford
ECPL Audit Process Improvement Process @ VO and PTO
Effective Recovery of Recruiting Salaried Signing Bonus upon EE Termination w/1 year of Service
Effective Recovery of Relocation Costs Upon Voluntary Termination
Elimination of Overpayments to RTW from Disability Leaves
End Stage Renal Disease (ESRD) Eligibility Project
Ford and BCBS Medicare Enrollment
HR Salaried Medical Leave – MEGA project
HRCC Phone Tree Dissatisfaction
HRCC Supervisor Reporting Inefficiencies
Identification and Recovery of Claim Overpayments with Self-Insured Plans
Improve Data Integrity Between Ford and BCBS
Improvement In the ISE Transaction Process
Incentive Compensation
Increasing Generic Drug Substitution Rate
Mail Order Refill Rate for Maintenance Drugs
Medical Department Emergency Response Capability
Medical Leave Volume at Ford Financial
Medicare/BCBSM Coordination of Benefits
OSHA Record Keeping Audit Process
Overpayments to Terminated Salaried Employees
PCE Cost Reduction Project
Pharmaceutical Costs in Ford of Mexico Operations
Post Offer Salaried Medical Exam Process
Reducing Losses of Long Term Advances to ISE's
Reducing Purchased Vacation Losses to Terminated Employees
Reducing Purchasing Pre-Commitments in Ford HR Organization
Reducing Unauthorized Search Firm Usage for GSR and LL6
Reducing Variation in the Independent Medical Exam Process for Workers Compensation
Reduction in Number of Premium Share Contributions
Reduction of "My Personnel Connections" (MPC) transfer and promotion
Reduction of Production Defects in Recruiting System
Reduction of Salaried EE CDSID and Outlook Exchange Cycle Time
Regulatory Compliance Project
Salaried Discipline Processes
Speed of Response – ER&I Primary Queue
Sponsored Dependent Overpayments
Terminated EE's Actively Enrolled with One or More Healthcare Providers
Unicare COBRA Cash Pay Project
Urine Drug Test Cycle Time – Salaried
Key Perfomance Indicators for Human Resources
Sales Six Sigma Project Ideas
Improve cross-sell opportunities
Reduce time required to enter sales orders
Reduce errors and rework associated with sales orders
Reduce customer credit worthiness cycle time
Reduce the number of "bad deals" that are processed
Improve the cycle time of the entire sales order to cash process
Increase repeat orders/customers
Shipping/Receiving Six Sigma Project Ideas
Improve on-time delivery of products to customers
Improve on-time delivery of goods to our facility from vendors
Improve documentation accuracy
Reduce line downtime due to shipping/receiving
Improve inventory control/rotation
Improve inspection processes
Information Technology
Reduce network/server/application downtime
Improve process of logging-in to network from remote locations
Improve system reliability/uptime
Standardize computer loads for configuration and support productivity improvement
Product/Service Design Six Sigma Project Ideas
Reduce time required to design a product or service
Reduce errors in design
Reduce production time
Reduce testing time
Call Center Six Sigma Project Ideas
Increase/decrease (depending on your business needs) average talk time
Reduce abandon calls
Improve employee knowledge
Reduce number of times customer is put on hold
Obvious Areas For Improvement
External Defects
Audits (customer, regulatory or internal) discovering non-compliance issues
Any out of specification (customer, regulatory or internal) output
Any inspection process in your organization
Anything you cover for by having a guy in the customer's plant, office or facility
Internal Defects
Any scrap produced by your processes
Any item reworked in a process (sales contracts, invoices, surgeries, software, etc.)
Any process with high variation in the product output
Any process with high variation in the material consumption
Any process with many "hand-offs" between individuals or business groups
Efficiency/Capacity Issues
Processes producing less than expected
Processes requiring overtime not requested by a customer
Processes requiring cycle times in excess of expectations
Processes with computer/machine downtime
Processes requiring expedited shipping and associated costs due to delayed output production
Any process that has added labor to make the required cycle
Understanding Process Variation
How much variation is there in your incoming materials and/or process parameters and how does this affect your output?
Where do you need the input controlled to always have a good output?
Can you scientifically adjust your process to compensate for changing material, weather, etc.?
Can your Black Belt help your supplier do a project to control the incoming product where you need it?
Does understanding your inputs allow you to produce a good part using less material?
General Six Sigma Project Ideas
Reduce expenses at…
Reduce scrap…
Reduce downtimes… or increase uptimes…
Reduce rework…
Increase throughput at…
Reduce quality defects…
General Guidelines for Project Selection
Any project should have identifiable process inputs and outputs.
A good six sigma project should never have a pre-determined solution.
If you already know the answer, then just go fix it!
For projects that have operator or operator training as an input, focus on ways to reduce operator variation, thereby making your process more robust to different or untrained operators.
All projects need to be approached from the perspective of understanding the variation in process inputs, controlling them, and eliminating the defects.