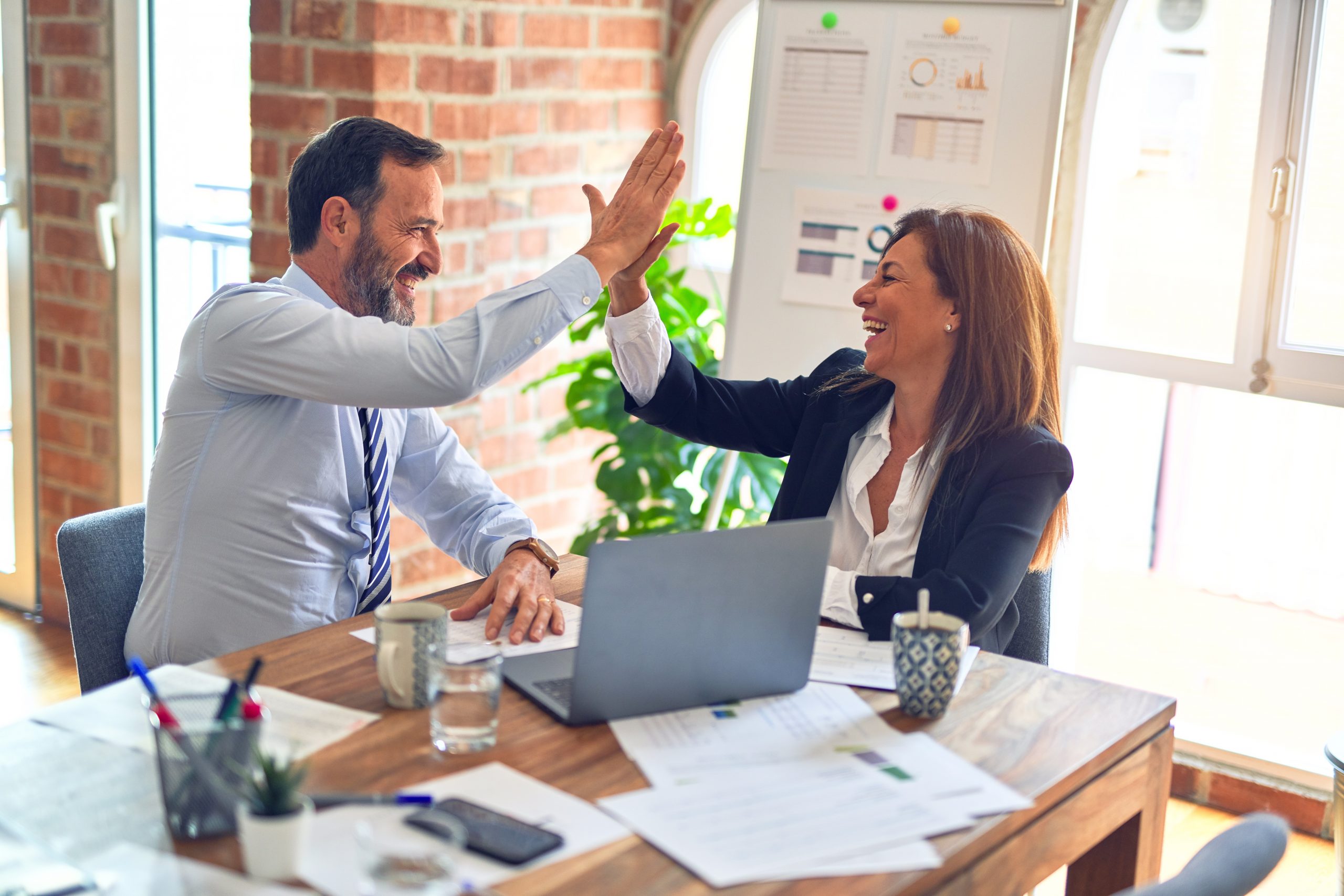 The events of the last few months can only be described as an economic perfect storm. Both junior companies and large conglomerates around the world went from planning their next multi-million (or billion) dollar expansion to putting projects on hold and cutting production, seemingly overnight.
The focus should now be on managing costs, controlling expenses and improving efficiencies. It is the perfect time for continuous improvement initiatives to step up and show their worth. These initiatives, however, need to adjust their strategies so that the most value is returned in the shortest period of time. To do this, continuous improvement professionals need to:
Concentrate on core processes
Speed things up
Create a sense of urgency
Cut costs faster than falling revenue
Concentrate on the Core
Focusing on core processes means aligning continuous improvement projects with the real business of the company. Whether it is mining diamonds, manufacturing clothes or creating reports, a company will likely gain the most returns by improving the process that brings in the dollars. In a manufacturing business, for example, processes such as accounting, marketing and legal add value, but their benefits usually are not seen on the bottom line immediately. Now may not be the time to optimize processes in these areas.
Value stream mapping (Figure 1) is an excellent tool to visualize the current flow of materials and information in the core process. The map can help identify bottlenecks, excess waste or missing information, signaling a range of improvement projects.
Speed Things Up
Continuous improvement is a journey. The journey, however, can be accelerated. Companies need improvements now. Kaizen events and Lean tools are designed to make quick, small improvements that have immediate effect.
Driving DMAIC and Design for Six Sigma (DFSS) projects faster is another strategy to accelerate continuous improvement. These projects tend to take more time compared to Lean or Kaizen exercises, but the gains are more substantial and have higher returns. By resetting priorities, roles and accountabilities, the benefits of Six Sigma projects can become more immediate. Managers and leaders must monitor project progress, eliminate roadblocks and provide resources to help practitioners complete their projects quickly.
Create Urgency
Creating a sense of urgency is vital in this volatile economy. A company culture that strives to meet deadlines, improve efficiencies and push continuous improvement will have an advantage over a company that reacts to problems or slowly improves. Having a compelling burning platform is only one component, however. Other components include being clear and precise about goals, setting specific completion dates and holding employees accountable.
It is unlikely that a project can be completed without challenges. To keep up the sense of urgency, project progress must be monitored on a regular basis, not simply checked when a milestone date is reached. This monitoring can be done through a project-tracking template, which should show the list of current projects and their resources, plans versus actual status, dollars saved and the project's link to the company's strategy (Figure 2). Weekly or fortnightly project meetings need to be maintained; informal checks and "hallway discussions" are also valuable. Remember – what gets measured gets done.
Figure 2: Sample Project Tracking Worksheet
Primary Objective Name
Project
Name
Six Sigma Resource
On/Off Track
Q1 Plan
Q1
Q2 Plan
Q2
Q3
Plan
Q3
Q4
Plan
Q4
$ Plan
$
Increase Smelter Rate
Smelter draft optimization ph 1
N Rudd
ON
C
Vali-dated
0.50
1.49
Optimized
feed strategy
M Milkie
ON
C
I
Vali-dated
I
Vali-dated
C
Vali-dated
0.50
Maximize Refinery Capacity
De-bottleneck casting plant
M Coffin
OFF
M
M
I
M
C
M
Vali-dated
0.00
Increase
anode thickness
T Leggert
OFF
D
D
M
M
C
A
Vali-dated
0.50
Mill to 2.7 Mtpy (DMAIC)
Mill downtime reduction
L Smith
ON
IC
Vali-dated
0.50
1.14
Ore haul optimization
B McBean
OFF
M
D
A
D
C
M
Vali-dated
0.00
Montcalm Optimization
Montcalm circuit throughput
C Buck
ON
IC
Vali-dated
0.50
Improve Cu and Zn Plant Reliability
Electrical
PM review
N Bodnarchuk
ON
Vali-dated
Vali-dated
0.33
0.14
Instrumen-tation PM review
N Bodnarchuk
ON
IC
I
Vali-dated
Vali-dated
0.33
0.00
Mechanical PM review
N Bodnarchuk
ON
I
I
I
I
C
I
Vali-dated
0.33
Workforce Efficiency
Sustainable productivity
P Roos
OFF
R
R
D
D
A
D
C
0.50

Priority 1 Projects Sub-total

3.50
3.28
Creating urgency is not just a job for the project team and manager, however. Leaders must assist in resolving issues and eliminating roadblocks. This may involve freeing up resources, helping to push through change or approving capital. Leaders also must hold the project team accountable and give them feedback (both positive and negative). A company whose priorities, resources and leadership are focused on continuous improvement will find its improvement projects completed faster with better results.
Cut Costs Faster Than Falling Revenue
In current economic circumstances, companies that can decrease costs faster than their declining revenue will survive. Cutting costs takes time to implement. If the company knows that customers will be lowering supply orders in the next few months, now is the time to decrease costs. Do not wait until the customer's order is cut back – this is when a company enters the danger area (Figure 3). Being in front of the curve, not behind, defines the intent of continuous improvement.
Cost-reduction improvement projects must be done proactively and must be aligned with both the organization's strategy and the needs of customers. The weighted criteria prioritization matrix (Figure 4) is an excellent tool to help select which projects need to be done first. Determining which projects to start requires thought and understanding, and is just as important as the project itself.
Figure 4: Weighted Criteria Project Prioritization Matrix
Six Sigma Initiatives Evaluation Criteria
Score
Environmental, Health and Safety
No impact or slight improvement
Some improvement
Achievement of industry best practices
Policy req. or risk mgmt. level 3 or 4
Legal
requirement
1
Weight
0
1
5
10
20
Regulatory/Legal
No requirement within 2 years
Improve a marginal compliance
Correct violation with small potential impact
Correct violation with large impact
Government order or violation with an ongoing effect
3
Weight
0
3
5
15
25
Strategic Link
No link to strat. plan or higher-level metrics
Link to site functional key metric
Link to site top key metric
Link to business unit key metric
Link to business unit breakthrough objectie
20
Weight
0
3
10
20
25
Risk
A lot of variables and uncertainty
Variables not defined but appear manageable
Variables defined – high complexity but manageable
Variables defined – medium complexity – manageable
Variables defined –
low complexity – easily managed
15
Weight
0
1
5
10
15
Measurable
No data available
Data can be gathered at a cost
Data can be gathered by modifying reports
Data available but questionable
Good data available with high confidence
10
Weight
0
1
3
5
10
Time Frame of Expected Results
More than 2 years
1 to 2 years
6 to 12 months
3 to 6 months
Less than 3 months
25
Weight
0
1
5
15
25
Estimated Benefits ($)
No impact or undefined improvement
Less than $100k per year
$100k to $321k per year
$321k to $1M per year
More than $1M per year
20
Weight
0
1
10
20
25
Capital Required ($)
More than $1M
$500k to $1M
$250k to $500k
$50k to $250k
Less than $50k
15
Weight
0
1
5
10
15
Leveragability
No leveragability
To another area
Site wide
Business unit wide
Corporate wide
20
Weight
0
3
5
10
20