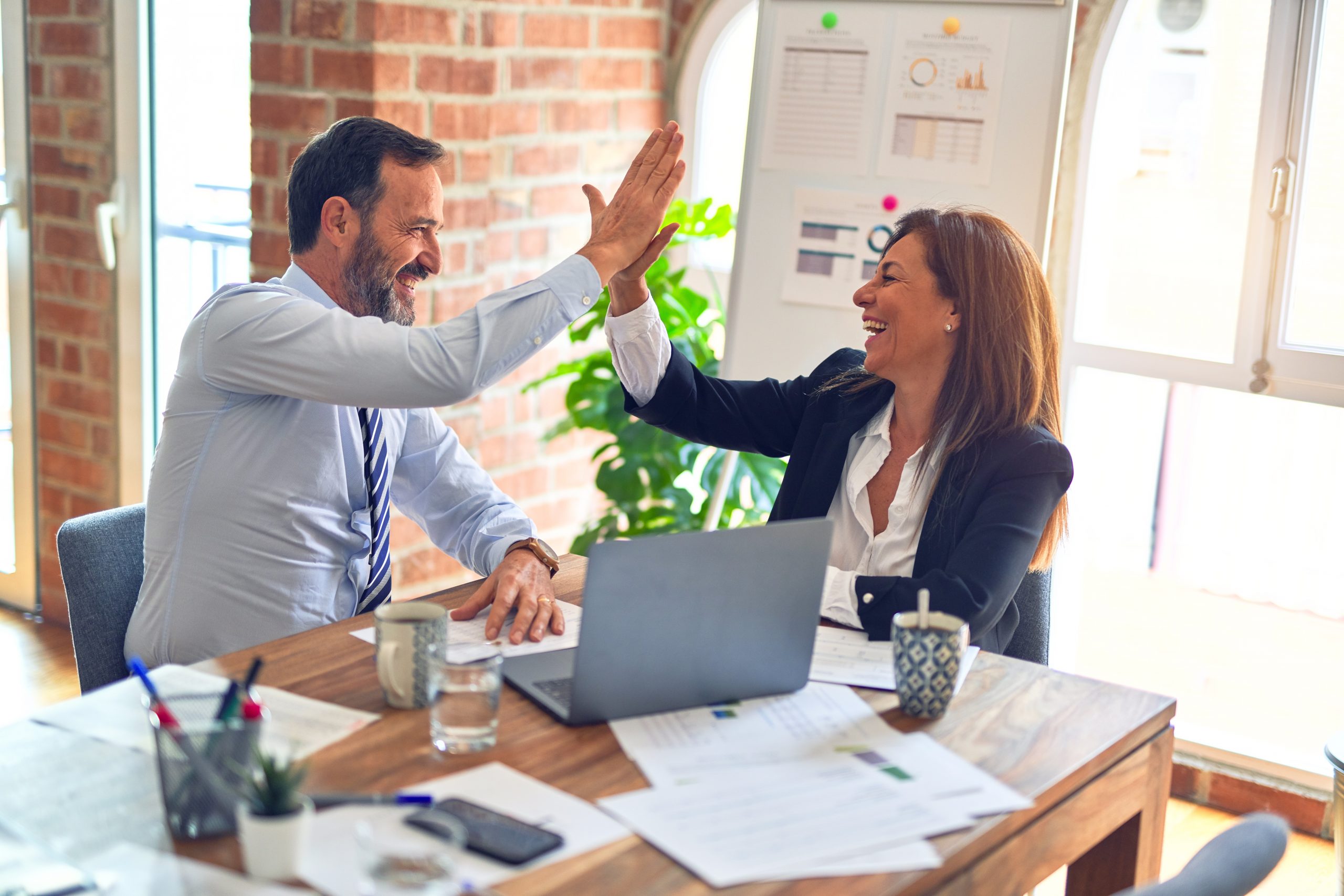 An uncounted number of corporate executives around the world have been quoted as saying: "General Electric has been extremely successful in its implementation of Six Sigma, but we are not GE!"
Indeed, each company is unique. And it is questionable whether Jack Welch, the former head of GE at the time the company implemented Six Sigma so successfully, could have achieved the same results in many non-U.S.-based companies, considering the differences in culture and social legislations from country to country. Among the many companies that have embarked on the Six Sigma journey, some have achieved spectacular success while others have failed. What makes the difference? Here are eight lessons learned from some of those successes and failures.
Lesson 1: Six Sigma Must Be Integrated with Lean
Six Sigma techniques are powerful in reducing process variation but are unable to significantly improve process speed. Lean tools and techniques are specifically designed to reduce wasted time in a process. Today, an increasing number of companies are implementing a combined Lean Six Sigma approach to business excellence.
Lesson 2: Lean Six Sigma Efforts Must Support Business Objectives
Successful deployments are based on a "burning platform" – some major business challenge or risk that the company can overcome only through Lean Six Sigma. It could be a need to regain competitiveness in the market, a need to introduce new services, attract new customers, retain existing customers or simply improve profitability. Identifying a burning platform means all the company's business leaders are clear about why the company is adopting strategies based on Lean Six Sigma principles. It also means that decisions about the use of Lean Six Sigma methods will be driven by the question: "Will doing this support or detract from our business goals?" Above all else, the CEO and other executives must speak with one voice about the burning platform for their business.
Lesson 3: Key Executives Must Be Engaged in the Process
Two years into a Lean Six Sigma deployment, one company did a review on its progress to date. The review included interviews with key decision makers throughout the organization. One of the more revealing interviews came from the vice president of product development – a key player in the organization. First, the vice president said, he had not been invited to attend any Six Sigma training, nor had any Champions or Black Belts asked him about his priorities. Second, he and his staff were keenly aware of all the money and effort being devoted to the Black Belts. The vice president and his staff had absolutely no reason to actively support Six Sigma, and instead had grown to view it with some resentment. By ignoring the importance of their commitment and support, the organization missed a prime opportunity to capitalize on all its resources.
Managers will never fully support Lean Six Sigma if they view it as taking away from their resources rather than adding capability and helping them become more successful in achieving their goals; nor will they actively support it if they think it is eating up vital budgetary allotments rather than setting the stage for significant financial payback. To avoid such pitfalls, a company must involve all key business leaders in helping to design its Lean Six Sigma deployment. By giving them a voice in project selection, priorities and ongoing monitoring, an organization can be assured of their commitment to the effort.
Lesson 4: Develop a Project Selection Process Based on Value Potential
If a company asks employees and customers for improvement suggestions, it will end up with many more ideas than it can possibly act on. The worst way to select which of these ideas to implement is to look at who made the suggestion, giving priority to ideas contributed by senior managers or ideas that are supported by a majority of leaders or employees.
The most effective Lean Six Sigma companies have a rigorous project selection process driven by an evaluation of how much shareholder value a project can generate. It can be characterized as a trade-off decision comparing value delivered to effort expended.
Lesson 5: Find the Critical Mass of Projects and Resources
Some companies start their deployments by training a handful of people and launching a few "demonstration" projects. Others ramp-up for immediate corporate-wide deployment, training hundreds of Black Belts and launching dozens of projects within the first six months. Either approach is workable, but for every company there is a critical level of Lean Six Sigma effort: Below that level, projects and focus eventually fade away. Above that level, excitement and momentum build into a sustainable advantage.
Lesson 6: Actively Manage Projects-in-Process
Given that most companies want to generate measurable, significant results within six months or a year, the tendency is to push as many projects into the Lean Six Sigma deployment as possible. But one of the most important lessons that Lean principles teach is that pushing excess work into a process slows down the process and dramatically increases lead times. As Lean practitioners know, results can be speeded up by reducing the amount of work in process per Black Belt. That means controlling the number of active projects at any given time. It is better to focus on getting a few high-potential projects done right than to just flood the workplace with dozens of less-important projects. With the right resources working on the right projects, learning and results are maximized by short cycle times.
Lesson 7: Emphasize Team Leadership Skills
Use of Lean Six Sigma does involve some technical skills – the ability to process and analyze data, for example. But good leadership skills are even more important. This has been especially true in Europe, where differences among team members are compounded by differences among regional, national and cross-border cultures. This emphasis on leadership also relates to how a company chooses people to fill Black Belt roles. Placing the most promising operations people in the Black Belt role is painful at first, yet it yields fast results and a rapid transformation of the organization.
Lesson 8: Track Results Rigorously
Lean Six Sigma results should "pay as you go" and be confirmed by objective parties. Too many companies discount the necessity of having a reliable means to judge project results and impact, or they underestimate the difficulty in creating such a system. Lean Six Sigma results must be quantified so a company can appropriately evaluate their impact and make good decisions about whether resources are being used wisely. A senior level finance person should participate in the development of a results-tracking rule book. As a deployment is planned, a company must think in terms of leading measurements or key performance indicators of the potential financial results. At a minimum, project cycle times and project values must be measured on a regular basis and to gain an understanding of the level of variation in these numbers (as shown in the tables below). Once a company gains more experience, it likely will want to track a wider variety of metrics.
  Data from Completed Black Belt Projects

 

2003

2004 YTD

Country of Deployment

Number of Projects

Average Duration per Project (weeks)

Average Savings per Project (K€/year)

Median Savings per Project (K€/year)

Number of Projects

Average Duration per Project (weeks)

Average Savings per Project (K€/year)

Median Savings per Project (K€/year)

Germany

6

12.0

467

390

4

11.0

309

216

United Kingdom

8

16.0

250

255

8

16.0

340

280

France

4

18.0

259

188

1

31.0

1,686

1,288

Italy

7

19.0

134

120

7

21.6

306

108

Scandinavia

4

23.6

158

128

4

14.0

556

511

Benelux

2

20.0

165

165

2

15.0

360

360

TOTAL

31

17.4

250

177

26

16.9

413

320
  Data from Active Projects and Projects in the Pipeline

 

Active Projects

Projects in Queue

Country of Deployment

Number of Projects

Average Duration per Project (weeks)

Average Savings per Project (K€/year)

Median Savings per Project (K€/year)

Number of Projects

Average Savings per Project (K€/year)

Median Savings per Project (K€/year)

Germany

7

14.6

204

200

20

165

122

United Kingdom

11

14.0

286

250

21

249

240

France

7

20.0

190

109

7

250

250

Italy

9

21.3

410

250

8

486

294

Scandinavia

5

15.0

246

252

12

214

253

Benelux

3

12.0

200

200

9

175

175

TOTAL

42

16.6

272

225

77

238

245
Looking Beyond Lean Six Sigma
These lessons will increase the chances for success implementing Lean Six Sigma and generating the kind of impressive results seen in world-class companies. But be aware that markets are moving fast. Companies which have mastered Lean Six Sigma are looking to new horizons – reducing complexity, improving time-to-market and speeding value-based innovation – to generate profits and growth in new ways. There is always room to improve.