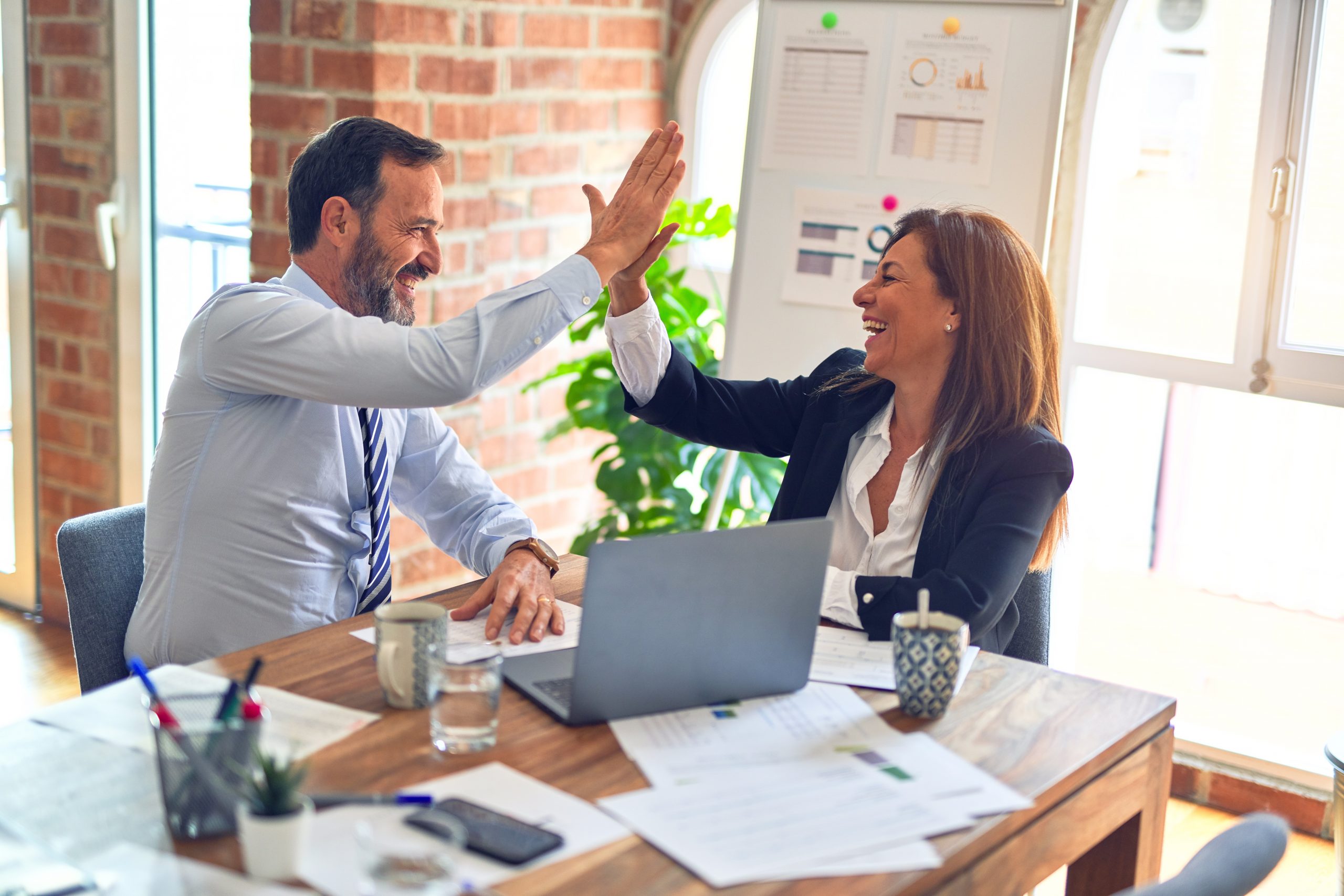 How does an organization manage the Six Sigma process for delivering outstanding business results?
1. Leadership/top management commitment is essential. Secure the top management commitment by first training them. This training should consist of an introduction to Six Sigma, tools and techniques used, and the roles and responsibilities of the management as Champions. The leadership team has to be totally convinced of the benefits of Six Sigma. In addition, executive management should form a steering committee to ensure that:
Organizational goals are aligned with Six Sigma projects.
Resources are planned for and roadblocks removed.
A person to lead this effort in the organization is selected. They will be trained as a Black Belt and will report to the Steering Committee. They must select their best performing person for this job.
2. All leaders should be trained as Six Sigma Champions. This is normally a two-day training session that ensures that the Champions learn to ask the right questions of Six Sigma practitioners. This group includes the steering committee, process owners, and functional managers (like the production manager, maintenance manager, etc.).
3. Include Six Sigma planning within the business operating plan. Ensure that when the operating plan for the next year(s) is being made, Six Sigma project savings become an input for that plan.
4. Select the right consultant to train your Belts. There are a lot of mediocre programs floating around being offered even by reputed training institutions. One point to remember is that you will be best trained by a Six Sigma practitioner (Black Belt or Master Black Belt) rather than an academic who will teach you only theory. A typical Black Belt training program is spread over 4-5 months, and a Black Belt will need to complete 2 projects before they are certified (which will typically take longer than 6 months). A Green Belt training program is spread across 4 months and requires one project for certification. At Owens Corning I designed a White Belt (3 day) training program to help employees on the shop floor lead their own projects (though smaller in size and duration).
5. Ensure that the return on training investment is at least 20 times. This can be done by good project definition and correct practitioner allocation.
6. Get the movement going at the shop floor level. Rather than having a few Black Belts or Green Belts doing projects all the time, train shop floor operators and supervisors in the use of tools and techniques (White Belt program). This way the ownership is theirs and they are doing the improvements on their own. Reward well the project leaders and their team members when they receive certification. Make it such that other people aspire to get this certification. The certified candidates should be adequately compensated during their annual performance review.
7. Create a certification process. Ensure that the certification process is rigorous and true. This will ensure that only after successful completion of projects and demonstrating proper use of tools/techniques, the practitioner candidate will get certified. The functional area manager, finance leader and Six Sigma reviewer should sign on the certificate declaring that the benefits have actually started accruing.
8. Develop a mentoring process. Ensure that proper guidance/handholding is being done by experienced practitioners for the new candidates after their training. This will ensure that the course corrections are made regularly and the projects get completed on time.
9. Ensure financial validation of projects. Make sure that the finance leader is signing off on the project's actual savings. The finance department should do the reporting of the metrics and savings in the control phase of the projects. The project metrics should continue to be tracked after the project is declared completed. This tracking responsibility should be on the project leader or process owner if handed off by the project leader.
10. Never allow Six Sigma to be classified as a quality manager's job. A quality manager's role is distinct and they will not be in position to manage the Six Sigma process as for the entire business.