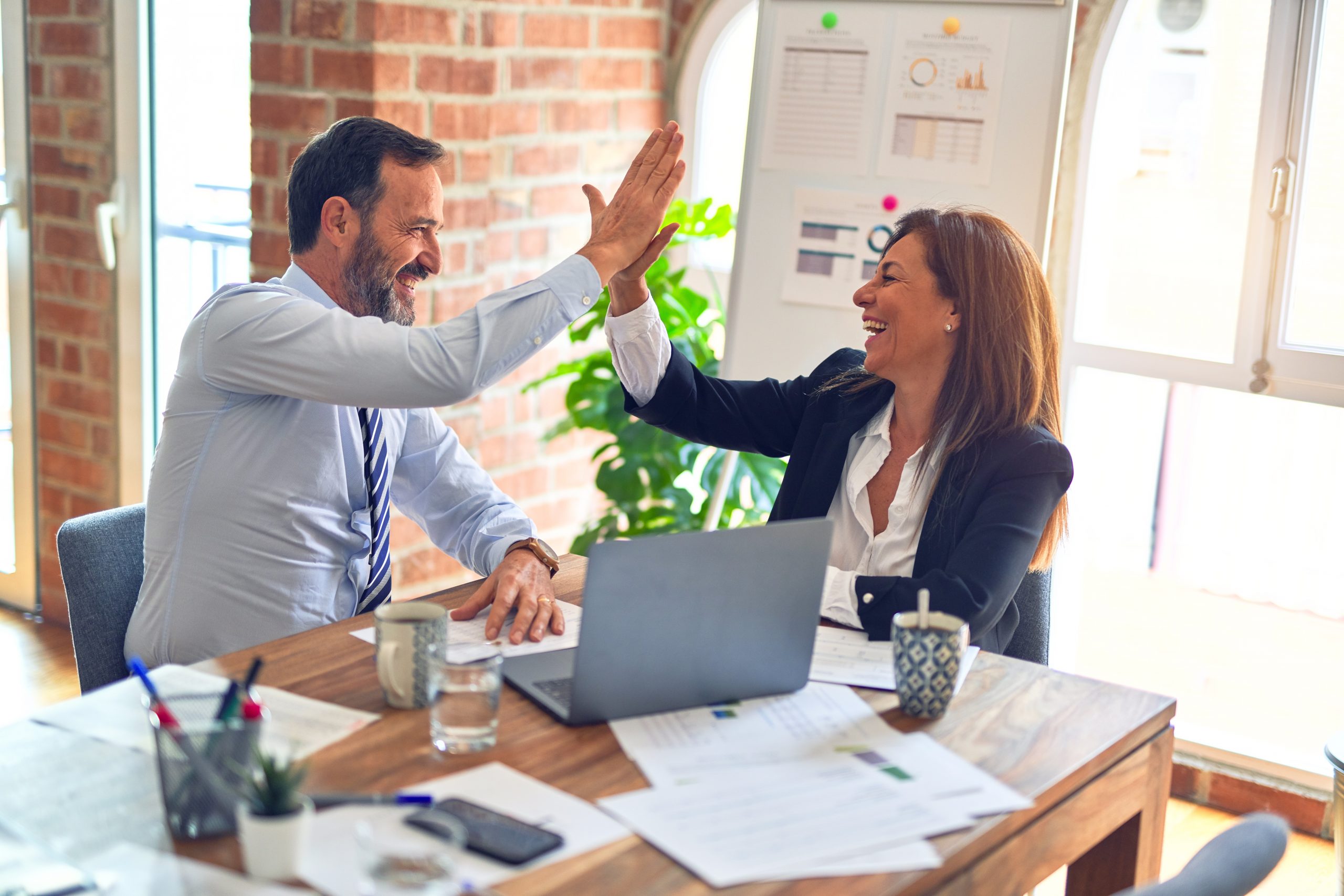 Somewhere within the Six Sigma brother/sisterhood are the unwritten rules of hierarchy: Grandmaster Black Belts mentor Master Black Belts, Master Black Belts mentor Black Belts and Black Belts mentor Green Belts. It is a great example of a traditional pyramidal reporting structure. However, within this hierarchy lies a hidden factory of defects.
Six Sigma deployments include building a complete chain of command, with communication of strategy and deliverables tied to every Six Sigma specialist – except for Green Belts. The common definition of Green Belts is that they are part-time Black Belts and they report back to their origin in the business. Thus, a Green Belt in the finance department will continue to report up through the vice president of finance. Therein lies the hidden factory of misaligned goals and objectives, as well as discontinued use of the methodologies.
Fed with Fire Hose, Then a Pat on the Back
Granted, some businesses cascade goals and objectives through senior-level management down to Green Belts. But the dotted line back to the Black Belts is often neglected or completely broken. Typically, Green Belts are fed Six Sigma material from a fire hose in a packed two-week session. Then they get a pat on the back and are sent out to solve business problems that, most likely, have been plaguing their organization for years. Armed with an unfamiliar bag of tools and no confidence to use any of them, Green Belts are expected to turn in high quality, completed projects. While the project completion yield may differ from one Six Sigma deployment to another, Green Belt results usually are not stellar.
The Green Belts are not at fault here, nor is the training. What is missing is the continuing education and application to really drive home the Six Sigma methodologies. The solution to this problem is for Black Belts to devote some time to being mentors.
In a project to improve the mentoring of Green Belts by Black Belts, the three key manageable x's are communication, direction and support. Green Belts want to be communicated with on a frequent basis. A call every month or every other month does not provide enough communication to bring that great idea for a project off the shelf and into the priorities of the Green Belt. Many Green Belt projects are good projects which need only a little direction in how to move it through the appropriate methodology and how to use the right tool at the right time. In the eyes of many a Green Belt, the bag of Six Sigma tools is intimidating. Last, but not least, is the issue of support. All many Green Belts need is a little pep talk about closing their project, or a little support at the time a certain Six Sigma tool is used for the first time, or some approval at a particular decision point.
Weekly Discussion Forum and Tactical Project Meetings
Green Belt mentoring does not have to be a complex time-consuming issue for Black Belts. Providing an acceptable level of communication, direction and support by a Black Belt can take as little time as a couple hours a week to serve as many as 10 Green Belts. The key to such a mentoring effort is utilizing weekly discussion forums and tactical project meetings.
Discussion forums should be scheduled every week. Longer periods between forums may not provide enough stimuli to get Green Belt projects off the back burner. Shorter periods between forums give the Green Belts too little time to work on their projects. An hour-long meeting is all that is needed – long enough to cover most communication, direction and support issues and short enough to hold the attention of Green Belts (after all, these are Six Sigma topics). Try to keep the agenda the same each week, but change the content. Here is a sample agenda:
Recap or summarize the previous week's forum (15-20 minutes). This will jog the memory and may trigger some questions on the topic. In addition, the reality is some Green Belts may miss a session for time to time. Summarizing the previous week's material will allow two chances to benefit from the material.
Update the status of projects (15-20 minutes). This should increase project velocity and keep projects from continuing to sit on the back burner. Encourage the Green Belts to share their use of tools, newly scoped projects and any gate reviews since the last forum. The projects will all be different but the methodologies are the same. By having Green Belts demonstrate their projects, they will provide direction for the others and gain confidence in themselves. Be sure to create a "safe room" environment where Green Belts are able to talk freely and avoid any feelings of embarrassment.
Review a portion of training material (15-20 minutes). This refreshes their knowledge about tools and techniques as the Green Belts are ready to actually use them. Everything they learned in their initial training makes much more sense in the context of a project. Green Belts who are contemplating Black Belt certification will appreciate any reviewing.
In addition to the discussion forums, tactical project meetings should be scheduled with a Green Belt when they are initially "scoping" the project. Using the Black Belt's more in-depth project knowledge, the meeting should entail outlining a simple project plan. Within this outline, the Black Belt can help identify key tools to use during a project. Of course, the idea is not to tell the Green Belt what to do. It is better to ask what the Green Belt thinks is the best course of action. A side benefit of letting the Green Belt take the lead is that the mentor may learn a new way to look at a project from the Green Belt's perspective. This tactical project meeting will not only provide the Green Belt with a vision of the project flow, but also give the Green Belt confidence in their ability to use the right tools.
Measure the Value of Green Belt Mentoring
Like any good Six Sigma project, a Green Belt mentoring program should be judged on results. Typically, key measurements can be taken from Green Belt projects. For instance, using weekly discussion forums and tactical project meetings should result in improved cycle-times and a decline in cancelled project rates. There also should be an increase in project gate activity. Also, there may be a variety of measurement systems for monitoring and controlling Green Belt mentoring which may be mapped to business strategies.
Simply training Green Belts, regardless of how robust a training process may be, is not enough. Black Belts must take ownership and mentor their company's Green Belts. While the process can be simple and consume as little as a couple of hours each week, the benefits can be substantial. In many companies, Green Belts outnumber Black Belts as much as 10 to 1. By practicing these easy techniques, a quantum leap can be made in the completion rate of Six Sigma projects.
The final point on the control plan should be a way to tie Green Belt project closure back to Black Belt performance. By tying Black Belt success to Green Belt success, the dotted line in the hierarchy will be intact and that will drive benefits from project completion.