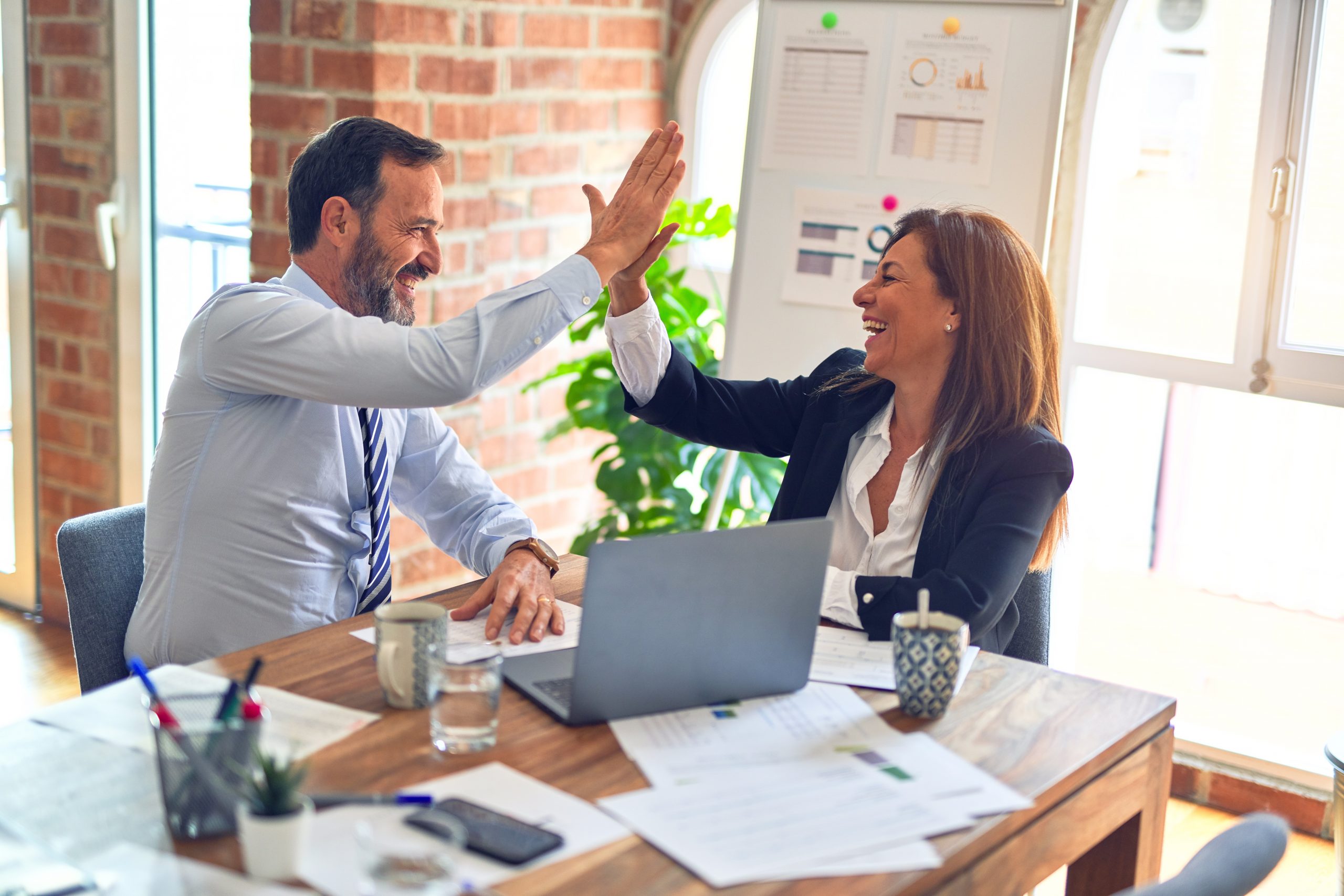 The advantages and disadvantages of training methods necessary to implement Lean Six Sigma and related methodologies vary widely, but the choice narrows when measured against the operational and corporate needs of an enterprise.
To qualify and be certified to implement these methodologies, candidates and their management should consider the following requirements:
Identifying and solving business problems
Leading project efforts and perform as a major contributor
Supporting Lean Six Sigma's culture where projects are only pulled or chosen for their contributions to the bottom line instead of being pushed at random
Identifying flaws in key operational processes
Providing a dashboard for measuring key metrics to avoid overload
Using true metrics to avoid Enron-like disasters
Stopping fire fighting
Using only productive processes
Encouraging innovation
Using a roadmap to pursue orderly project execution with everyone doing "the right things right at the right time"
Training must be goal-based, improve performance, and be led by a teacher fully trained for this specific purpose and held accountable for results.
Training must help organizations deal with three basic dilemmas:
Strategies that do not produce results
Improvements without long-term gains
Metrics that take lots of time and nothing gets better
Training options include those based on a concentrated classroom environment with instructor/student interaction in real time; e-learning methods when the need for results is less dynamic; and blends of both. The choice depends on the quality, relevance and scope required to meet realities.
Training is more than executing a project. It is looking at data. Systems must be created to analyze only what is important and doing only the right things right at the right time.
Essentials
The training of candidates must equip them to achieve successful results by learning how to accomplish the following:
Integrate Lean and Six Sigma guidelines to provide the best tools in meeting operational level needs
Exclude unproductive tools like red-yellow-green scorecards
Use hypothesis or theory testing
Do not restrict financial and other metrics to calendar years
Include enterprise DMAIC and project DMAIC
Use real world exercises instead of canned project examples
Creative thought processes
Team-based learning
Course content related to each trainee's industry or basic business interests as well as other industries so they can function also in areas outside their assignment
Certification that should be included in the overall process
Training based on the kinds of results necessary for successful corporate performance
Training can help improve and change workplace environments. Rather than force employees to learn, an effective training environment will stimulate responsibility that promotes careers and interest in learning even more.
Methods
Classroom environment continues as the primary method for most organizations. The choice, in any event, should be based on what is most effective and efficient. The result should be based on what the experience and impact would be on participants to achieve their organization's goals and strategies. There is no minimal solution when measured against requirements to be met for a successful enterprise.
Participation in a formal classroom environment produces dynamics that generates a whole new way of productive learning. The freedom to learn interactively with other students as well as with an instructor in person is a world apart from online training. Getting to know each other, keeping up with competition, and learning more productively can be the best investment for an employer.
Dropouts
Dropouts for business-based e-learning courses are higher than for traditional face-to-face classroom training courses. Corporate University Xchange found that 85 percent of learners surveyed dropped out from their e-learning courses in 2000 and 70 percent in 2001 – a sharp contrast to the traditional classroom training rate of 15 percent.
Lacking a dynamic instructor, strong incentives, links to the job and fixed schedules, Web-learning is at a disadvantage when gaining and holding attention. It is too easy to get diverted by the phone, visitors, associates and other interruptions at the office, home or elsewhere when trying to focus as part of a Web class.
Online
The challenge with e-learning and self-paced courses requires discipline by candidates to rationalize the time required during a normal work schedule, as well as avoiding nights and weekends of personal time. Generally, e-learning is simulation based, but still involves collaboration.
Students, or trainees, who have taken online courses first before deciding afterwards that a more rigorous approach was needed are likely to find that the basic content of the online method was generally good in dealing with Lean and Six Sigma processes. Open-ended sessions for busy professionals who have obligations at home can leave less time to fully grasp and participate in each training period.
Classroom Balance
Most effective for organizations and candidates in training is to consider it as a balance between curriculum and problem-solving lessons while interacting in a classroom with an instructor and other students. An excellent example is the dynamics in a classroom where the whole spectrum is included – from teacher-controlled guidance to trainee-controlled project-based assignments.
Learning can be accomplished four different ways: teaching (teacher-controlled content delivery focus), studying (participant-controlled content delivery focus), exercises (teacher-controlled experience and practice focus), and project (participant-controlled experience and practice focus.
Standards
Regardless of the training method chosen, there are standards that must apply to integral elements which trainees must pursue in any enterprise. Here are some of the options to review in choosing between classroom and e-learning training:
Direct connection with the trainees' daily jobs. Case studies, simulation examples and computations from a manufacturing environment are not easily understood by specialists from another industry.
Employees need to sit uninterrupted for an hour or more without interruptions – including business deadlines. Interruptions break the learning continuity, cause errors and repetition, stretch out the learning process, and, in effect, add to the cost of enrollment.
Interaction between an instructor and students is one of the most critical elements in the dynamics of learning from comments, questions and answers.
Values
To design the most effective method of training to meet a company's learning objectives, management and training professionals must examine the benefits of each approach against resources available to make sure results are cost-effective. To achieve benefits from the method chosen, a value must be set for what an employee needs to learn and apply if, for example, the related responsibilities will be in a systems environment.
Corporate cultures have a strong influence on which methods are used – especially if it relates to more traditional forms of training. Student-instructor interaction remains the main driver for classroom-based and synchronous e-learning.
When trainers make the decision to migrate content online into a synchronous environment, they assume student-to-student interaction will be sacrificed since the examples used may be canned projects rather than analogous to a trainee's professional environment.
Results
When the need is to develop business skills, the primary delivery method should be classroom-based learning. The interactive environment in a classroom involves face-to-face time with instructors and peers, which is critical for a competitive business environment.
Almost all significant business improvements involve change in people's behavior and always are more difficult than for process changes. This means that Lean Six Sigma training should be designed as a business course.
Course material for other methods of training is derived usually from supporting providers, including consultants who started in the early 1990s and based their offerings on original Motorola sources. Many e-learning courses are actually sponsored by an e-learning development company that adapted existing course material using their software. This is usually disclosed.
Costs
Costs can vary widely when all forms of training are considered. First, managers have to weigh the objectives and results that will be critical to their customers. Then, the all-important corporate strategies, bottom line and profitable growth must be considered in an increasingly competitive international marketplace. This exercise also depends heavily on how well management preserves and grows the professional talent being trained and who will determine the collective future of the organization and its constituents.
Whether training is provided by an e-learning commodity provider, academic and instructional consortiums, universities and resellers, or professional specialty firms, some charge extra for certification, mentoring/coaching and texts or books. Course material for all methods, except classroom training, is usually derived from another source.
What must be explored also with potential providers when considering and planning for staff training is the certification rate of those who completed their curriculum. For Lean and Six Sigma programs, it may vary widely from 10 percent to 90 percent within 12 months of the baseline when all trainees started the program. The top 10 pecent loss is usually because of re-assignment for business or personal reasons – not lack of effort.