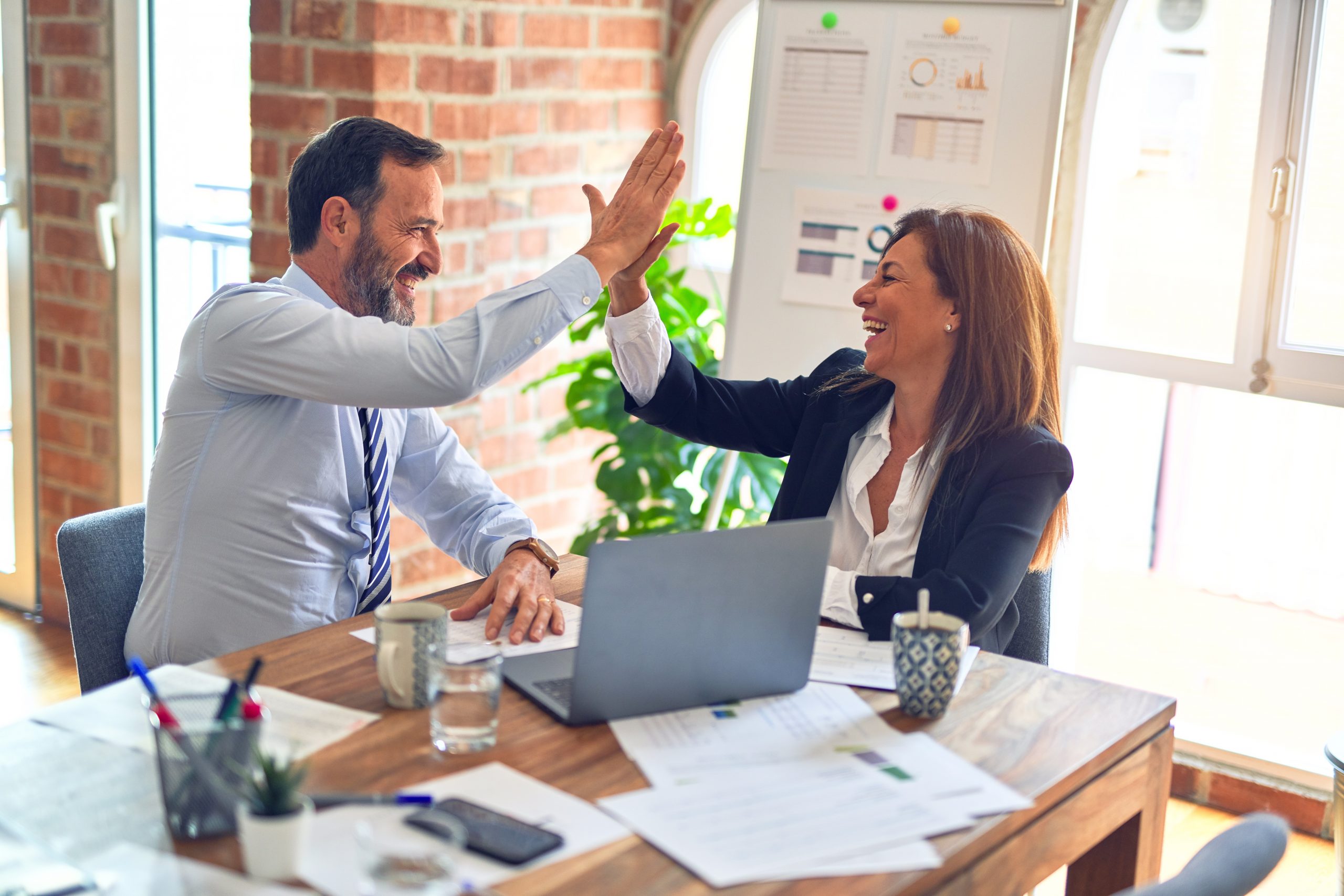 When Berkshire Medical Center found its emergency services stretched thin and the community began feeling the impact, the hospital decided to launch a Lean Six Sigma initiative and implement a series of innovative solutions.
A few years ago, Berkshire Medical Center in Pittsfield, Massachusetts, found its emergency services stretched thin because a number of challenges simultaneously converged on the organization. The patient load in the emergency department increased when two of the express medical services in town closed. A planned rebuild that covered six phases within three years temporarily added to the noise and confusion. The hospital also lost some key staff during this time period.
About Berkshire
Berkshire Medical Center (BMC) is a 306-bed not-for-profit community hospital in western Massachusetts, USA. It is the flagship facility for Berkshire Health System, and a regional leader in neurosurgery, trauma, stroke care, diagnostic imaging, endoscopy, general surgery and rehabilitation services.
Through an extensive renovation program that began three years ago, BMC provides a Level 2 trauma center, a 24-hour emergency department and an adjacent express care center. The newly renovated emergency department includes a dedicated CT scanner and is staffed and equipped to handle all types of emergencies and urgent care issues on a 24/7 basis.
Patients began to encounter longer delays, and clinicians sometimes had to treat people in hallways for lack of space. Unfortunately, the community felt the impact of these challenges and expressed them through mounting complaints and lower satisfaction scores. Some patients simply decided to seek care elsewhere. Since roughly 80 percent of the patients enter Berkshire Medical Center (BMC) through the emergency room, this created a problem for the organization as a whole.
The BMC leadership team knew it had to take action. With the help of a consultant, the team launched a Lean Six Sigma initiative and implemented a series of innovative solutions.
"Applying Lean Six Sigma techniques, we've seen significant improvement with length of stay in our emergency department," said Helen Downey, chief operating officer at Berkshire Medical Center. "Patient satisfaction scores are up, and instead of frequent complaints, we receive plenty of positive feedback."
How did this reversal happen? Along with rebuilding the physical space allotted for both emergent and urgent care, a focused emergency department (ED) initiative also succeeded in redesigning the workflow, culture and ability of the hospital staff to manage change within an inherently chaotic environment. Leveraging the right tools and teamwork, the hospital was able to exceed both internal and community expectations. Its story offers valuable lessons for other health systems in similar straits.
Identifying and Addressing the Issues
With high ambulance traffic and the incidence of patients leaving without being seen increasing, the ED was under tremendous pressure to improve patient flow. In November 2004, the hospital's ED leaders met with a consulting team to discuss the issues and begin collecting data.
Internal performance improvement teams focused on three areas – computed tomography (CT) turnaround time, lab results reporting process and ED admission cycle time. The goals were specifically to:
Reduce the admittance cycle, which exceeded the 75-minute benchmark 50 percent of the time.
Improve patient and family satisfaction.
Improve the layout and traffic flow at the main ED workstation.
Decrease CT turnaround time and reduce housekeeping delays.
Improve staff morale and reduce registered nurse turnover.
The first step was to assess the current state, and this required data collection. Working closely with the emergency department staff, the team gathered information, interviewed key stakeholders and conducted time studies to identify the best opportunities for improvement. The team also performed an assessment of staffing level in the ED and found the hospital was significantly below the benchmark for the volume of patients being treated.
This information was then presented to a larger steering committee, and the team at first encountered some skepticism. Some did not trust the process and the potential impact for addressing the opportunities.
"I'll admit I was one of the doubters early on," said Linda Carroll, registered nurse and department director at BMC. "I thought we'd been through similar efforts before without really accomplishing much, and this would probably be more of the same. After we started getting into the process and seeing results, however, I changed my mind."
From Complaints to Compliments
The improvements spanned the department and collectively made a significant impact on service quality and accessibility. On the basis of the team's assessment and recommendations, Carroll added nursing assistants and a greeter in the triage area, and increased the presence of educators from part-time to full-time. Protocols were adjusted so nurses could initiate treatment sooner, and a new workup room was created out of unused office space.
The team implemented a new pre-discharge process and also adjusted housekeeping schedules to better align with patient volume.
"We had been trying to get patients through the system faster, and everyone assumed the issues were confined to the ED," Carroll said. "Lean Six Sigma allowed us to look at this in a whole new way. We were able to objectively examine surrounding areas and factors, and that was the value of having credible data to guide the process."
Change management tools were used throughout the process. Work-Out sessions were conducted for all three focus areas. "We realized we were having to 'push' everyone else in the hospital to get our patients upstairs and into a bed," said Lucy Britton, registered nurse and clinical manager at BMC. The sessions helped reset expectations toward "pulling" the patients out. "It thus became everyone's business to get patients into a comfortable inpatient unit and out of the ED. We believe this is a much more patient-focused approach, and the concept of 'push-pull' gave us a simple way to look at a complex issue."
Making Lean Changes
The process to apply Lean techniques began in May 2005, and the team found several opportunities for improvement:
Redesigned workstation in the main ED
Implemented faxed transfer report
Limited bed assignment to "ready" beds
Established working diagnosis-related group to reduce length of stay
Improved discharge order processing
Improved timeliness of "dirty" bed signal
Through the Lean process, the team quickly moved printers, faxes, monitors and phones to make better use of the space. The hospital even completely rebuilt the medical chart racks, creating a tailor-made solution to suit its needs and increase efficiency. The team resolved workflow issues, shortened the lab cycle time for ED super stats, and led a multi-disciplinary effort to address environmental services and discharge procedures.
"The solutions we put in place really helped to enhance services and shorten the wait time for patients," said Dr. Ron Hayden, a physician and chairman of the department of emergency medicine.
Seeing and Measuring the Changes
Change is never easy – especially when people have been following familiar patterns for an extended period of time. But the changes at Berkshire Medical Center are having a positive effect on patients, families and staff.
The ED initiative was completed at the end of March in 2005, and the results have been impressive. The team was able to decrease the mean admit cycle time by 16 percent, and to provide a net financial benefit of $771,000, excluding potential cost savings from the reduction in length of stay. CT turnaround time variation was reduced by 46 percent, and reduced housekeeping cycle time variation by 70 minutes.
Communication has improved, and since the project began, Press Ganey patient satisfaction scores have gone up consistently from 54 percent overall in their peer group to the 96th percentile. With the changes in place, BMC is now well-prepared to meet the Joint Commission on Accreditation of Healthcare Organizations' requirement for managing patient flow in the emergency department.
"One of the most important assets in this process was the ability to have sound measures," COO Downey said. "In fact, we're still using the measures to maintain our results on an ongoing basis."
Patients are now able to appreciate a much more pleasant environment, and with barriers removed, the warmth and caring of the staff comes shining through. Instead of complaints about the ED, Berkshire Medical Center has been receiving a steady stream of compliments. Downey said she now receives positive letters or emails every week from employees, patients and families. She also said referring and orthopedic physicians are happier and more likely to keep patients at the hospital instead of moving them elsewhere. "Volume is up, but delays are down, and the number of patients leaving without being seen is also down," Dr. Hayden said.
As for next steps, the team is reviewing additional processes for potential project work. Some solutions developed during Work-Out sessions were quick fixes and others were longer term solutions to be phased in. With the major issues resolved, the hospital is able to focus on some of the other details that can really make a difference.
About the Author: Carolyn Pexton has more than 20 years of experience in communications and healthcare and is the director of communications for Performance Solutions at GE Healthcare. She is a certified Green Belt and has presented and published on topics including Lean Six Sigma and change management within the healthcare industry. She can be reached at [email protected].