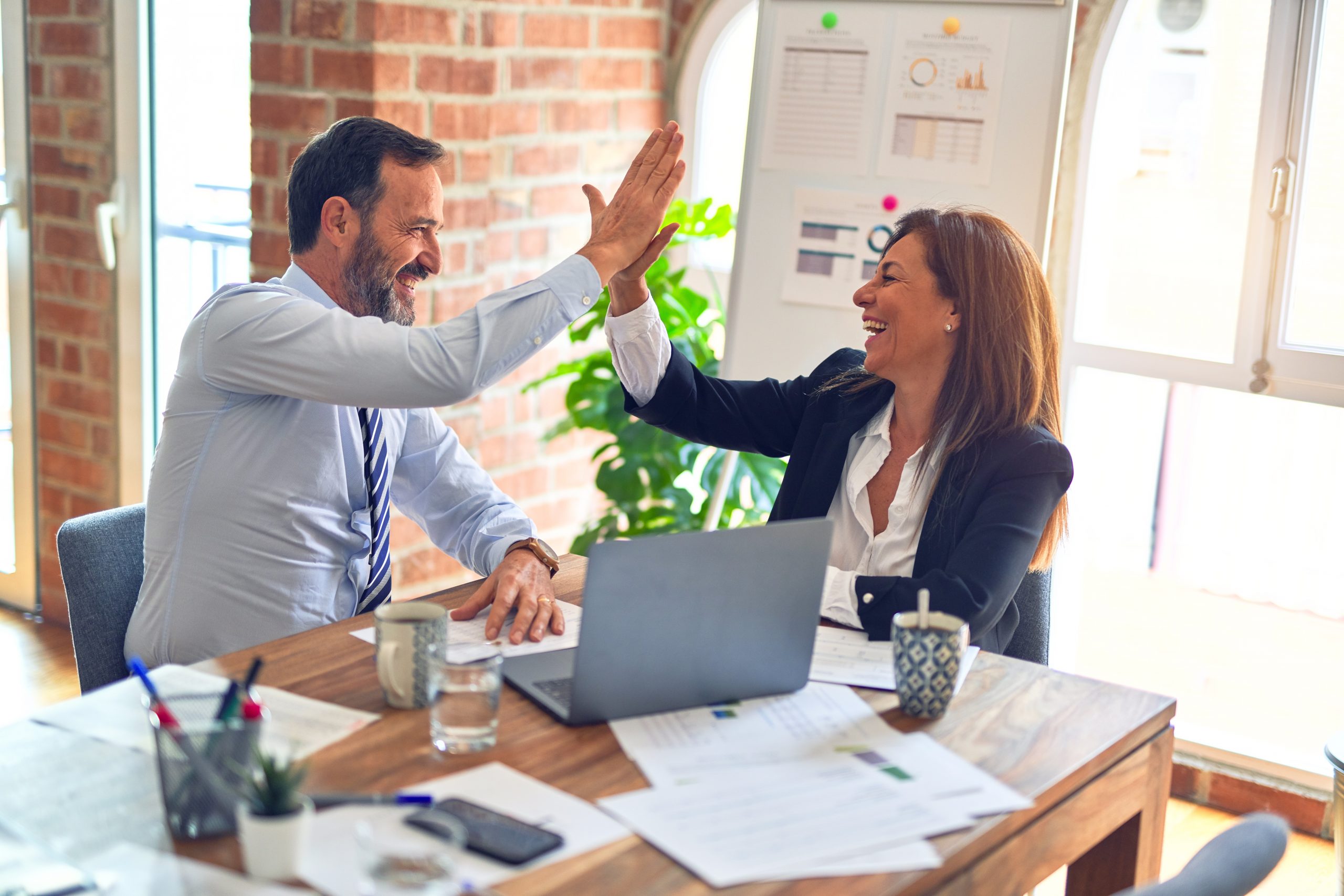 Cummins Inc. showcased its best quality improvement work of 2004 at the Company's fourth annual Six Sigma Project Expo from on Tuesday April 5, 2005.
By Christine Neumann, iSixSigma Contributing Writer
Energy and enthusiasm were in evidence everywhere at the Cummins, Inc. (NYSE:CMI, www.cummins.com), Six Sigma Expo as the corporation showcased its top 31 Six Sigma projects – all winners of the Chairman's Six Sigma Quality Award. The expo, conducted April 5 at corporate headquarters in Columbus, Indiana, USA, highlighted a diverse group of projects impacting all areas of the company from accounting and manufacturing to suppliers and customers.
Exterior View of Cummins Convention Center
Through these award-winning projects alone, Cummins realized a cost savings or cost avoidance totaling more than $32 million dollars per year.
Cummins, a corporation of complementary business units that design, manufacture, distribute and service engines and related technologies, adopted Six Sigma more than five years ago.
These projects, according to Tim Solso, Cummins chairman and CEO, "show how the principles of Six Sigma have become engrained in our culture. We are using these tools to help us design and manufacture better products while eliminating waste and inefficiencies in our processes."
A prime example of eliminating waste and inefficiency is a project that resulted in nearly $1.7 million dollars in savings and $5.7 million in cost avoidance in the Cummins central accounts payable center in Nashville, Tennessee. Project leader and Master Black Belt Dana Drake-Cox credited process mapping as the key Six Sigma component that greatly impacted the success of the project.
MBB Dana Drake-Cox Explaining Her Accounts
Payable Six Sigma Project
She endorsed Six Sigma, calling it an "empowering process" that "changed my outlook on how I view data." The tools "can be applied anywhere," she said.
Vicki Sibbet, who has a finance background, and her Six Sigma team applied statistical analysis to the costing of option and feature sets for large industrial generators that Cummins manufactures. The team determined that for these complex custom machines there are 45 quadrillion feature combinations. Through analysis of generators actually sold, the team identified which feature sets were typically sold together and simplified the costing structure from 313 features to 23 features. Through the creation of configuration simulation costing tools and systematic feature margin analysis, the year-end verified project savings were nearly $600,000.
Ian Kohen credits Six Sigma as the "driving force" behind the testing that reduced the warranty repair costs for a fuel system component of a certain class of engines. When this high pressure unit required repair, a functional mated component was replaced as well, significantly increasing the cost of the repair. Using the data derived from the Six Sigma process, Kohen and his team could be assured that their method of re-mating components in the field would not result in component failure or additional risks.
A precision machining project was a classic application of Six Sigma processes. Master Black Belt Jamie Weber and her team relied on failure modes and effects analysis (FMEA) for performing structural analysis on a coupling assembly, a small component that fits easily in the palm of a hand. The goal of the project was to change the sourcing of this component to a new supplier while decreasing the defect rate on the couplings. Tolerances were developed and production components were subjected to multiple levels of approval testing. With a broad smile Weber called Six Sigma "a phenomenal program."
The
Typical Booth Showcasing a Six Sigma Project
Expo had an international flair, with a number of national flags hanging from the rafters of the convention hall. Black Belts from Cummins subsidiaries around the world gathered for a week long Master Black Belt symposium that ran concurrently with the Expo. The Expo also exhibited a number of Chairman's Six Sigma Quality Award projects from other countries.
An alternator claim reduction project at Dongfeng Cummins Engine Co. (DCEC), a joint venture in China, illustrated the value of international cooperation. A local supplier-produced alternator for trucks was experiencing a 2.3 percent warranty claim rate for DCEC. Li Hong and her team explored in depth the failure mode of the alternator using Six Sigma methodology which included process mapping, FMEA, failure tree analysis, and design of experiments. The indication was that the root cause of failure was improper welding. At first the supplier was resistant to change but three people from the supplier eventually joined the project team. Due to process changes and the implementation of controls at the supplier, the warranty claim rate for the alternator is now less than 1 percent. According to project sponsor Thomas Hull, "This is a good example of a diverse group of people coming together to solve a problem."
Tucked in the back corner of the convention hall was Douglas Free's project that reduced the scrap rate in the field for used fuel injectors. The project was motivated by recent European laws requiring increased recycling. By applying Six Sigma methodology, a criteria was developed for determining which fuel injectors could be reused, at a savings of a half million dollars per year. Free was proud to be "helping society."
Cummins has embraced Six Sigma as part of its corporate culture and spent the first five years analyzing internal design and manufacturing issues. Now the corporation is branching out and applying Six Sigma methodology to customer and supplier interfaces with great success. According to Ginger Lirette, whose project helped Cummins win Penske's "Powertrain Supplier of 2004" award, "That's what it's all about – working together."