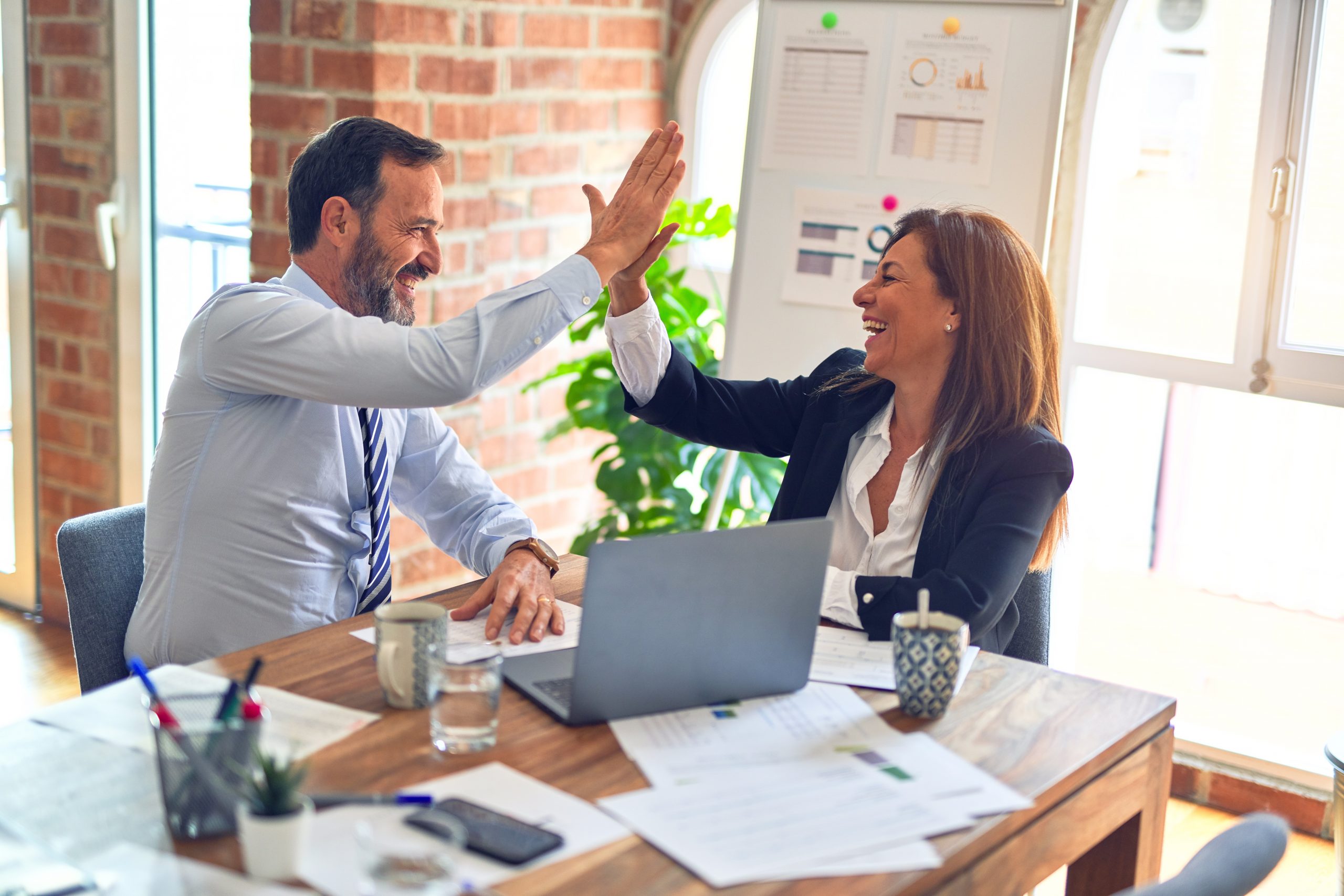 The latest issue of iSixSigma Magazine reveals the top 10 Best Places to Work, analyzes the results of our 8th annual Salary Survey and discusses the latest training trends.
In its March/April issue, iSixSigma Magazine focuses on Training and Certification, offering advice for Lean Six Sigma trainers, as well as an investigation into some of the latest learning trends for practitioners. The issue also includes two of iSixSigma's most popular annual features: our Best Places to Work list and Global Salary Survey.
There's a lot to learn in this issue – here are a few of the editors' favorite findings.
Best Places to Work for Six Sigma Professionals
iSixSigma's third annual list celebrates firms that offer Belts a dynamic work environment and quality process improvement programs. Starwood Hotels and Resorts, North America, pulled off a repeat performance, taking honors as the No. 1 Best Place to Work for the second year in a row. They were not alone – six other companies also made return appearances on the list.
So what makes Starwood's program noteworthy? In part, it is the way the company works to keep its deployment fresh and challenging for participants. For instance, last year the company completed the two-year rollout of its Lean program, which has helped remove $120 million in annual costs at its various properties. This year, Starwood is bringing another layer to its process improvement portfolio by adding Kaizen events to its Lean Six Sigma toolkit.
Black Belts at Starwood also get exposure to virtually all phases of the hospitality business and have an opportunity to work across many divisions.
"When Six Sigma professionals work across multiple disciplines, they get a broader and quicker exposure to the business in total," said Denise Coll, president of Starwood's North America division "The variability not only gives them a wide range of operational experience, but also allows them to get exposure to senior leadership in each division."
8th Annual Global Salary Survey
Exclusive iSixSigma research in this issue explores compensation trends for Belts and other Six Sigma professionals across the world. Among other interesting results, this research found that:
Bonuses are taking a beating. The percentage of Belts and those in higher leadership roles receiving bonuses has plummeted in the past year, and the monetary amounts of their bonuses also took a dive.
The average Black Belt salary is nearly unchanged year over year. In the 2010 research report, Black Belts worldwide reported an average salary of $80,925. This year, that number is $79,481.
The digital edition of this issue also includes detailed tables of information about the Salary Survey results, including data on average salary by role, location, highest level of education and years of experience.
Getting an Education: The State of Lean Six Sigma Training in 2011
In this investigative report, iSixSigma Magazine examined how five diverse organizations have altered their training strategies to fit each company's changing needs. Although a number of the companies are following a similar trend – using blended learning to educate Belts – each has put its own spin on training its staff, taking into consideration cost, location and other factors.
For instance, Catholic Health Partners has found success in using special training that identifies and meets the unique needs of the various regions within its 34-hospital healthcare system. Gerard Pappa, Master Black Belt and clinical quality improvement manager, explains how his team works to establish relationships between the regions and facilities as a catalyst for the cultural improvement and change that comes with a Lean Six Sigma program. (Pappa previously shared training advice in this iSixSigma article – "3 Challenges to Overcome When Developing a Lean Six Sigma Training Curriculum.")
Caution: Training Missteps
Expecting a surge in technical training as the economic tide begins to turn, David Lengacher outlines six tips for Belts who are developing training programs. He breaks down the advice for avoiding potential pitfalls into two categories: training intent and execution. One tip: Take a pass on "infotainment." Lengacher argues that many stories, games and anecdotes in training sessions "do little more than prevent the least motivated students from losing consciousness." (Read the other side of the argument in iSixSigma Editor-in-Chief Paul V. Arnold's blog post, "Edutainment Has Its Place Within the Change Initiative.")
To read these articles and more, sign in to your iSixSigma Magazine account or become a subscriber to the digital and/or print edition today.