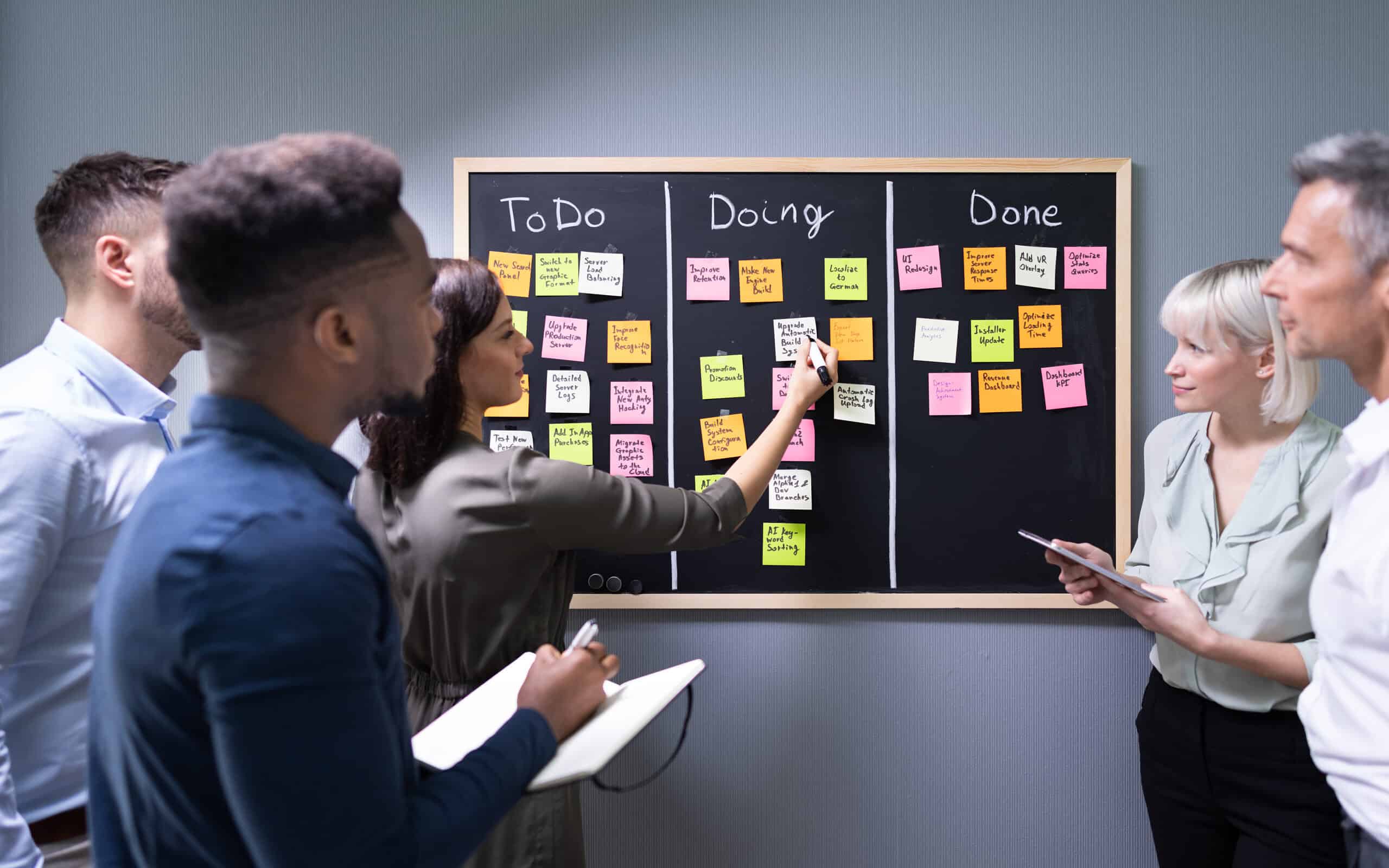 What is Scrum and how can it help you in your Lean Six Sigma efforts? That was the topic of a breakout session presented by Brad Zylstra of Volt Information Services on Tuesday, Feb. 8, at the iSixSigma Live! Summit & Awards in Miami.
Zylstra, the Vice President of Strategic Business Services and Support at Volt and a Master Black Belt, explained that Scrum is an Agile project management methodology that can be used to control software and product development using iterative, incremental practices. Scrum generates the benefits of Agile development with the advantages of a simple implementation. This methodology can significantly increase productivity and reduce time to benefits while facilitating adaptive, empirical systems development.
The Scrum moniker is taken from a rugby term that describes how teams work together. For the past two years, Volt has used it as key element to improve.
The Improve and Control phases of a Six Sigma project can easily take months and be delayed as new solutions are implemented and new processes are put into place. During this iSixSigma Live! session, attendees learned through case studies how the Scrum framework can be utilized as part of a Lean approach to implement solutions quickly.
According to Zylstra, project management principles that are reinforced by using Scrum include:
Planning is key to success.
Frequent commuication reduces risks.
People will follow through when they make their own commitments.
To learn more about Scrum, visit the Scrum Alliance website, www.scrumalliance.org.
The iSixSigma team of reporters – including editor-in-chief Paul V. Arnold, senior editor Kirsten Terry and associate editor Randy Woods – are on site and will be reporting from the event in the News and Blogs sections of the iSixSigma.com Web site. Also, keep up to date by viewing our Twitter posts at http://twitter.com/iSixSigma.