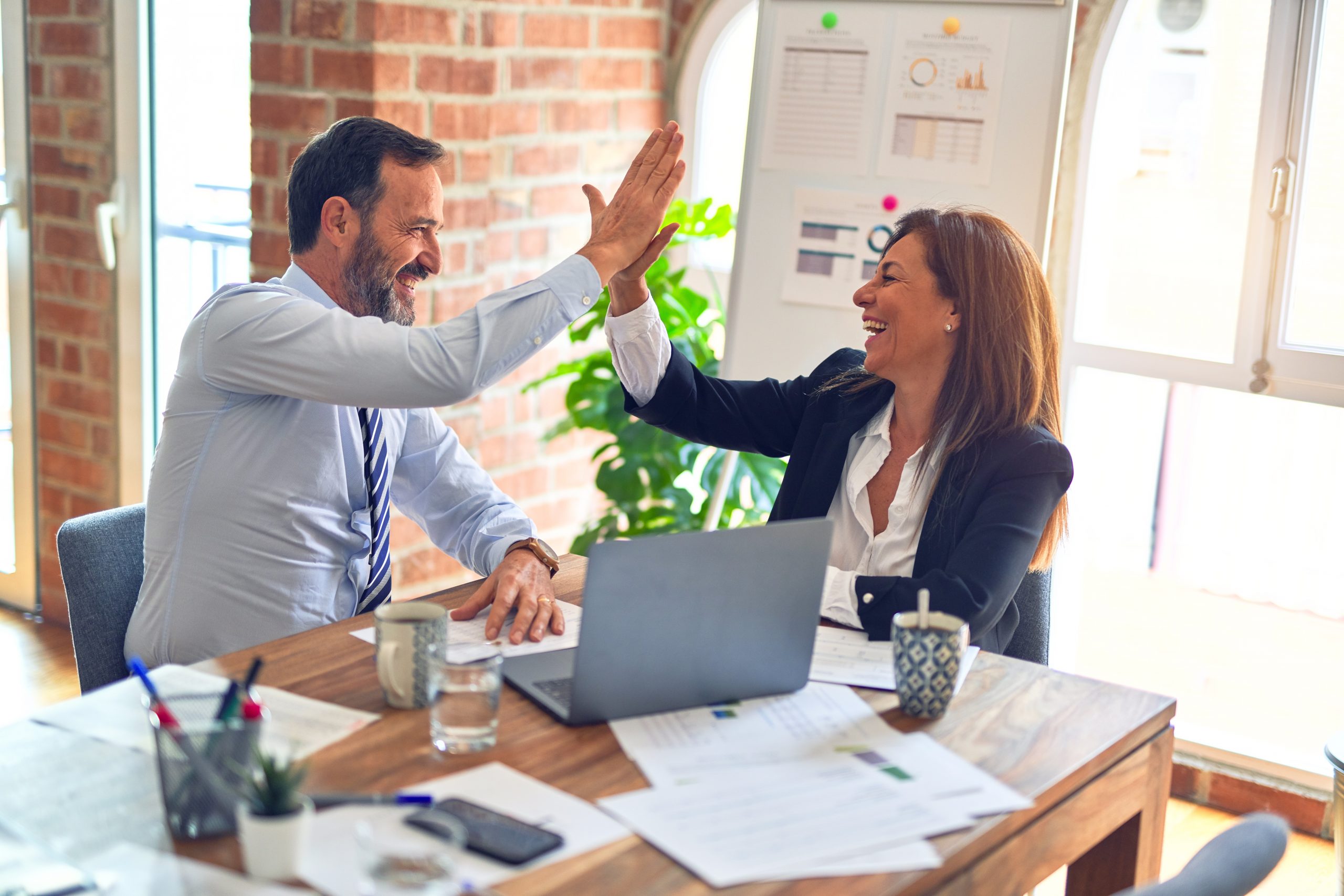 Through Lean Six Sigma projects and an arsenal of tools, Black Belts make change and manage change. But before Black Belts pat themselves on the back for a job well done, they should consider the following:
How deep, pervasive and life altering are the initiated change?
What mechanisms were put in place to make the change stick for the long term?
How were the process changes institutionalized into the daily lives of those that work within them?
How is the adoption of the change being measured?
How is it being assured that the adopted change continues to grow and improve?
Many Black Belts sincerely believe their changes will stick. Many have incorporated all the well-known change models. But despite the best intentions, so often the result is frustration and a drifting back to the old and comfortable, which erases any gains. Worse yet, repeated attempts to force workers into new process steps increases people's natural resistance to change.
Change, like anything, is a process. All processes must have components that anchor them in place. To make change stick, Black Belts should follow these six critical anchors.
Anchor No. 1: Build a Common Language
As leaders, Black Belts need to effectively communicate with all those they touch. Simple as it seems, this is often overlooked. It is human nature to reject an idea if it is not understood. But if everyone in a department, for instance, has the same understanding of a process that was targeted for improvement, as well as the words to describe it, what an exciting first step!
The current-state value stream map (VSM) is a superior tool to help create common language, leading to a common understanding. Frankly, getting all stakeholders to agree on one consistent view on the current state will be a discovery in itself. The value stream map helps a group agree on the process and pertinent performance information as well.
Anchor No. 2: Create Clear Direction
When people seem stuck in a rut, often it is not that they do not want to make things better, but that they simply cannot see the step to get out of that rut. The clear direction offered by a future-state VSM changes that. This tool helps stakeholders jointly build a better tomorrow by making decisions about impacts on the whole process instead of just pieces. Groups can stage changes, apply timing and set expected metrics; in short, build an agreed-to project plan to achieve their preferred future state.
A word of caution here: a future-state VSM, if done well, redesigns for the best flow of the process, which can mean significant change to not only process flow, but also to how decisions are made, power is distributed and information flows. If the current value stream involves political forces with a vested interest in maintaining the status quo, this will be a difficult bump in the road. But data about the current state and the performance gap for the future make compelling reasons to make the change. Black Belts should not let their group sink in organizational politics when they have other tools to help move them forward.
Anchor No. 3: Mark the Path with Common Structure
Most people appreciate a structure to work within. Even a bad structure is preferred to no structure. To mark the path and to give steps, metrics and priorities that will guide the actions of the organization, Black Belts can piggyback on these four (hopefully) existing structures:
Well-designed continuous improvement process
Project priority matrix built from the future-state VSM
Continuous improvement governance structure for the site
Continuous improvement leader that drives achievement of the priority matrix for the site
Effective Common Structures
Having common structures in place lets employees know that change is expected and what to do to make it happen. The wheels of change will take the organization down the path that has been designed, so design with great care. A skilled organizational development professional can help Black Belts navigate this process.
Common structures start at the top with a site steering team that drives the continuous improvement actions of the site. This continuous improvement governance body includes the site leader and typically most of the leads of functional departments such as finance, quality, human resources, operations and so on. The group's main function is to drive the resourcing of the site's priority matrix, a timeline of improvement projects the site has built to shift their current value stream to the desired future state value stream. This priority matrix is the site's improvement project plan. Its goal is achievement of the future state on a three-year rolling cycle. These plans typically are detailed for one year out, a bit less detailed for the second year and more general for the third year. Although it sets out plans for a period of several years, a priority matrix is a living document that requires continual managing.
Steering team members must be strong, visible advocates for engaging all and making change. There can be no blinking when the tough choices have to be made. The steering team also must remember that how they manage the resources and projects within their control speaks volumes about their priorities. The steering team's actions must align with their words. All employees are watching!
Each site must have a key change agent directly responsible for managing this improvement plan and all processes used to achieve it. This continuous improvement leader is an influential member of the site's steering team. Often this position is a developmental step to groom high-potential employees who are being considered for a future role as site leader.
These common structures, however, often are not in place or are weak. (Learn more about common structures in the sidebar to the right.) As such, this can be the most complex step in creating effective change. Think about this: each organization is perfectly designed to get the results that it gets. The original builders of the current process, if still in power, may not see the issues the current process causes, or worse, they may not wish to upset a comfortable situation for themselves. The change agent must influence different structures that shift the way power is distributed, information flows and work gets done. The common structures will ensure that those power shifts, information flows and workflows allow a newly engaged workforce to continuously improve. This is the complex centerpiece of success.
Anchor No. 4: Develop Skilled Leaders
Once the design of the value stream has shifted, leadership power also shifts, and employees engage and make improvements. Engaged employees have higher expectations of their supervisors and leaders to help them improve the workplace. Leaders must be skilled enough to handle these new expectations or change efforts can quickly unravel.
Ideally an organization will have existing expectations of its leaders, and addressing the new skills required of leading employees engaged in continuous improvement will require only tweaking an existing competency model. If not, a trusted organizational development professional can help develop a competency model for the new brand of leader that is required, yet make it consistent with the existing values of the organization (provided the leaders are the right ones for change).
Building a leader's new skills, capabilities and characteristics requires learning 1) what the exemplary leaders are doing, 2) how they are building organizational bench strength and 3) what "positive unorthodox" behaviors they display that need to be infused into the rest of the leadership group.
To anchor the new competencies, a well-developed discussion tool with visible metrics must be used to track the growth of the leadership populations. Keep this simple; a radar chart is a good visual tool to monitor progress and spark coaching discussions.
Anchor No. 5: Define Common Metrics
When done correctly, the future-state VSM focuses all members of that value stream on where they need to be and the timing of changes. The measurements agreed to in that exercise can then be used to develop a calibration tool that drives everyone in the organization along a standard growth curve. The goal is for employees to gain the capabilities needed to tackle the organization's continuous improvement plan as defined by the priority matrix.
It is important that everybody starts at the lowest level on each component of the calibration tool. The tool needs to have descriptors of what will be happening behaviorally at each successive level, and each level of each component must be consistent across the whole tool. Start with no more than six components in a tool. Implementation of the calibration tool is made even more complex if the tool is used as a calibrator across a global enterprise. Content must be culturally neutral yet drive the branded leadership behaviors discussed in the previous anchor.
The leadership competency model must clearly help build all the skills, capabilities and characteristics required to thrive in the new world of continuous improvement being creating. As mentioned before, site leaders should be measured on the radar chart (or something similar) built to accompany this tool. These growth curves can be tracked. But a more important metric is an organization's ability to produce exportable talent for other sites. If a site has built a good internal growth engine, they will have deep bench strength.
Anchor No. 6: Provide Full Visibility of Metrics
Visual workplaces are important. The continuous improvement leader can help each group post its metrics in a highly visible place for all to see. These boards should be public, and members from other organizational groups should study and comment on them for the sake of improvement.
Groups that run an enterprise resource planning system are in the best place to capitalize on this. Group scoreboards can be shown in real time, and trends spotted as leading indicators and acted on quickly. Learnings can be shared and incorporated quickly as well.
Make Lasting Change
Black Belts above all are change agents. Often their projects hold such promise – and they have the ability to see that promise mature into a higher-functioning organization. The six anchors to make change stick do take time and effort, but these mechanisms will hold in place the new behaviors and new patterns of work that Six Sigma projects require. Using these anchors, Black Belts can assure their Six Sigma projects will make lasting change.