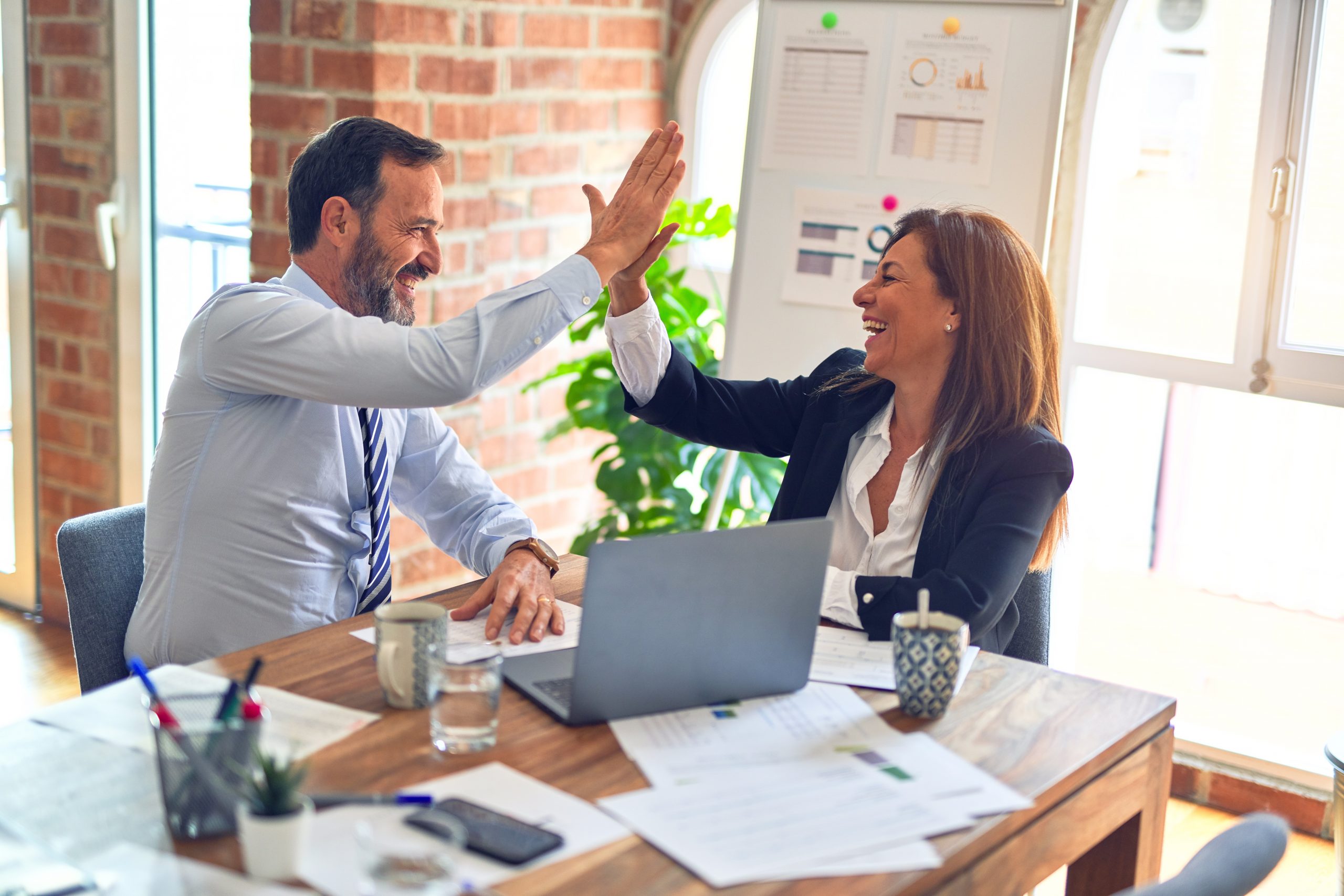 Business could not have been better. Customers were reacting positively to the company's new and enhanced service portfolio, the company entered the market without much competition and customer satisfaction was at an all-time high. Profitability continued to rise, and the company's efficiency rate was impressive.
But then things changed. New account numbers abruptly fell. Some loyal customers were taking their business elsewhere. Conflicts arose in terms of new service development priorities and identifying which projects were most valuable. What was happening in the field was on everyone's mind in the board room. They had always talked to their internal and external customers, so what was happening?
An all too familiar story.
This scenario provides a good example of how the untapped value of the voice of the business, customer, process and employee can have an impact on project selection, and how staying in tune with their collective voice can help companies create a more profitable future.
Voice of the Business
The voice of the business is derived from financial information and data. By dissecting the financials, analysts can identify market weakness, utilization of investment capital, research and development status, and process complexity. Based on organizational strategy and direction, understanding the voice of the business assists in identifying potential projects to aid in moving the organization closer to its goals and objectives.
The relevance of this evaluation is that it allows analysts to pinpoint the financial outcomes of projects that have been chosen and deployed, and it reveals their ultimate value. By identifying value levers (strategic, process, customer and financial) and prioritizing them, analysts can translate the information into opportunity areas, project level of effort and value, and apply a valuation criteria that leads to project selection.
Thus, the impact of the voice of the business is that it provides clarity in terms of identifying revenue growth areas, economic value added and market value.
Voice of the Customer
The voice of the customer identifies needs and requirements that feed into project selection. Because customers' behavior is key to strategy and process design, their insights drive the value levers and mapping, and they define value-added services and products. Additionally, through their use of products and services, they provide ongoing feedback and help the company identify new product development opportunities.
Customer feedback reveals issues and requirements that feed into the weights and measures used to identify high-value projects. These value levers then feed into the project selection criteria, screening, scope and prioritization steps.
Voice of the Process
The voices of customer and business feed into process classification and relevancy, and further mapping shows the significance and effectiveness of processes on project selection. Prioritizing and categorizing processes brings needed clarity to identify those that contribute to effective project selection. By categorizing processes in high-value and low-value rankings, analysts begin to see what is most significant to customers and the business.
A key to process classification is identifying those processes that drive the daily business and then segmenting them into subsets of priority and non-priority processes. Customer input provides insights into those processes that tie most closely to providing the products and services that they need, and it helps create the foundation for project selection.
The end result of this exercise is an opportunity to tie the customer's voice to the process culture and separate what is important in the customer's eyes from more company or business-centric processes. Ultimately, categorization can help identify inputs to the project selection criteria based upon high-value process identification.
The voice of the process is also evaluating how well or poorly the process is performing as it relates to the voice of the business and voice of the customer. By paying attention to the voice of the process, analysts can identify poorly performing processes and use that information to identify and prioritize potential projects.
Voice of the Employee
The voice of the employee is crucial to carrying out the message and mission of the company. The employee voice brings about personal ownership and a sense of responsibility that employees are directly contributing to the business's success. Through their voice, employees provide a dialogue with management that sheds light on how they will apply the company vision to their daily tasks and how they will engage within the project selection process with department champions, project sponsors and Belts.
An overarching impact that is sometimes overlooked is the influence employees have on cultural change. By understanding the vision and articulating it to fellow employees, they take on an advocacy role that encourages synergy and forward movement together.
The voice of the employee is also linked to the voice of the process in that problem areas can be identified along with the voice of the customer and voice of the business to identify potential opportunities.
Employees also have an impact on financial results. By participating in project selection, they can share information related to resources, costs, talent, processes and solutions that provide strategic direction. Through the project selection phase, they continually manage project portfolios for their specific departments and help identify potential financial outcomes.
Conclusions
Today's project management office struggles with time, cost and resource management challenges. With multiple operational and strategic projects under evaluation, it can be difficult to step back and isolate information and inputs from the various voices and contributors. Identifying which project and activity will meet business objectives requires a new and deeper level of visibility into the factors and insights of these key influencers.
Solving project management issues relies on the approach that is taken and the level of engagement by all contributors. By focusing on optimizing business outcomes with multi-level insights, organizations can achieve a significant breakthrough in bottom-line results. Optimizing integrated project and portfolio management is necessary for success, and staying attuned to the inputs of the business, customers, processes and employees can go a long way toward achieving that goal.