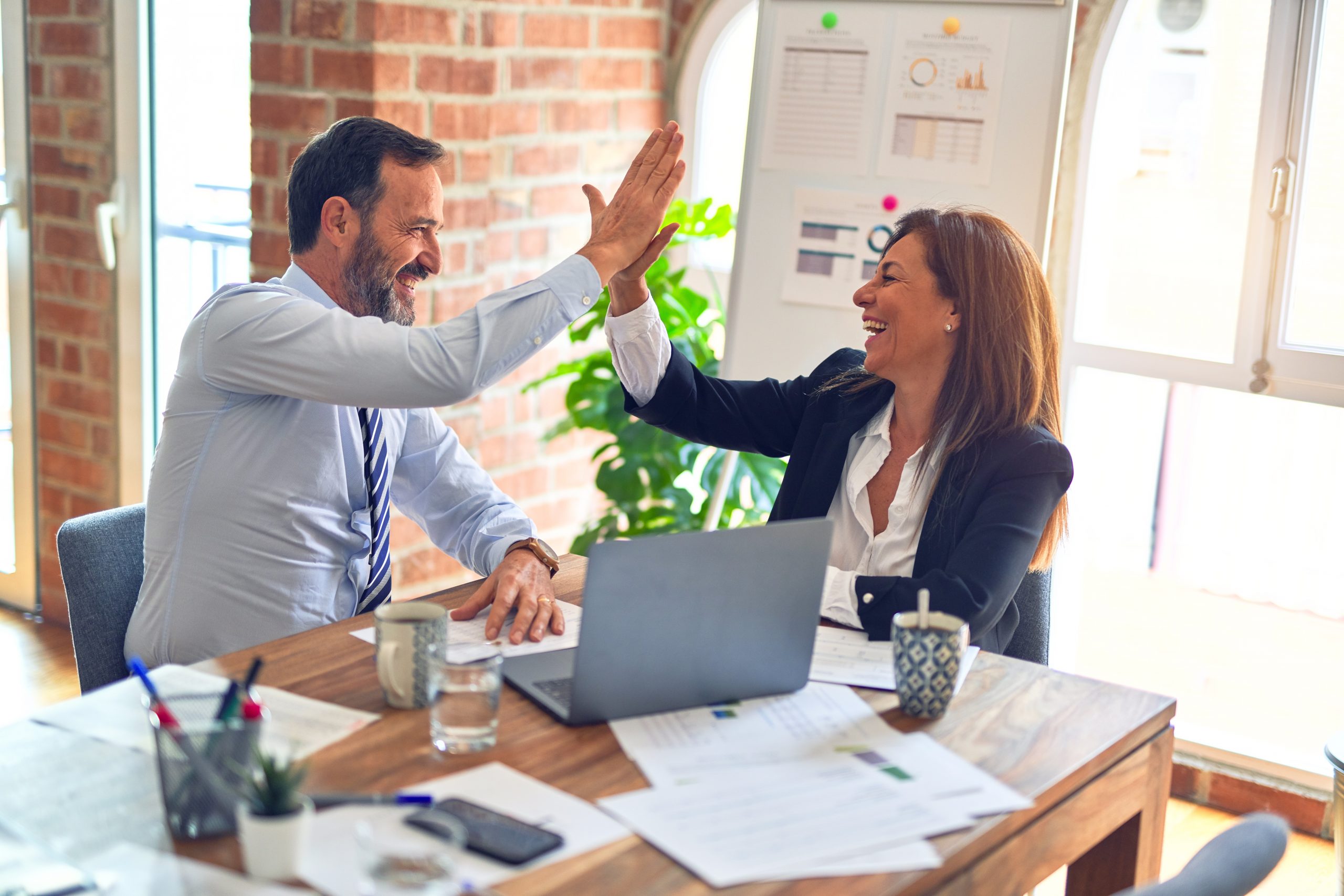 Many organizations look to Lean Six Sigma (LSS) in order to meet bottom-line expectations or even just to survive in a competitive business climate. After being enticed by the potential of a LSS program to dramatically improve business performance, leaders often dive head-first into a deployment.
Unfortunately, they may not understand that as an organization they are far from mature enough to utilize LSS in a meaningful way. When the LSS program does not come to fruition as expected (whether expectations were realistic or not), it puts a bad taste in everyone's mouths for quality improvement practices.
For a more positive experience with process improvement, a company must first assess its maturity level in regard to quality management.
Stating the Obvious
On average, approximately 94 percent of all quality management implementations fail. That statistic can be argued, but suffice it to say that the number of implementation failures is extraordinarily high. The greatest factor in failure is a lack of organizational maturity in quality management systems and trying to implement far above a company's current state.
Should an organization seek to reduce variation in a process when it has not established standard work for that process yet? The answer is obviously "No!"
But one of the questions that most leaders fail to ask is: Should I be seeking to implement LSS projects when none of my team members understands how to properly manage a project? The answer is a slightly less obvious "No!"
These questions and answers may seem obvious to anyone within the LSS universe, but they are not obvious to an uninitiated organizational leader.
A Quality Management Maturity Model
To get the biggest bang for its buck and have an effective implementation, a company needs to be clear on where it is starting from on the quality management maturity scale, and thus where effort should be expended. Leaders can identify their organization's maturity level using the model shown in the figure below.
This figure shows a clear progression in quality management processes, with one process building on the previous process once competency is reached at any given level. Notice that Six Sigma is at the far right; tackling variation should not be contemplated until the vast majority of waste is eliminated from the system. In most organizations, there is not just low-hanging fruit, there is fruit lying on the ground that will rot if it is not picked up and used.
Focused waste-reduction projects should not take place until employees are properly trained to manage projects under the constraints of time, cost and quality – which become the areas for targeted Lean projects to reduce time, eliminate costs and improve quality.
From a business perspective, what would an executive in a business that is thinking about starting a quality program see? There will be a cadre of those in the organization that hold sway because they represent the organizational knowledge bank for getting the work done – the way it has always been done. And the way it has always been done is haphazard, and purposely so, as it provides power to the cadre. Chaos is ever-present so that the cadre is able to regularly pull the organization together to meet a deadline or back from a financial brink. The work areas will be cluttered and only the cadre will be able to find what is needed.
5S
As shown in the figure, 5Ss (sort, straighten, shine, standardize, sustain) should be the first process implemented so that everything involved in any given process can be put in place and itemized. The cadre will fight this as a waste of time and intrusion into their work areas. A slowing in production may take place until the cadre realizes that the quality program is there to stay. On the flip side, there will be employees who want to see change as they have been victims of the cadre and will push to accomplish the work in spite of any hampering efforts from the cadre.
Standard Work
The next phase is to hold multiple kaizen/kaikaku ("change-good"/ "change-great") blitzes, at least one in each section of each department in the organization. These blitzes should be held prior to training the majority of personnel in Lean so that teams can fully explore the nature of the problems their divisions face in their current processes. All employees should participate in the identification of what that work is and how to best accomplish it; the group as a whole can determine a final task list of what will be the standard work going forward for each process. With those task lists combined, a standard value stream will be mapped for all to follow.
The cadre will push back hard at this point as they will be afraid of losing control; however, they will be unable to stop the momentum of the process improvement deployment. They may shut down completely and self-identify as roadblocks. Other cadre members will identify as new leaders committed to the process, and standard work will be set in place as long as the executive team show unequivocal support for it.
Project Management
If the organization gets past the standard work stage, it is ready to be managed with a focus to time, cost and quality factors as processes are developed and discrete projects are identified. The organization can begin to be managed with a focus to time, cost and quality factors as processes are developed and discrete projects are identified. At this stage, personnel can be trained in project management combined with Lean. This is also where the design of the future state of the organization can begin.
Mature Lean
With the future state clarified, it can start to be set in place through systems mapping, planning and waste reduction. These changes will drive the bottom-line impact of the quality process and ensure sustainability as the organization becomes mature in its use of Lean.
Six Sigma
Now the organization can tackle variation through the use of Six Sigma in the tracking and analysis of outputs of tasks and processes to ensure that what the customer wants, the customer is getting. As capabilities grow, new ideas identified from ongoing kaizen/kaikaku blitz events can begin to take shape in an environment where Design for Six Sigma is built in from the start. This can drive innovation, new revenue generating services and strategic engagements, aid in rapid deployment, and will not cause disruption of existing systems and processes.
Summary
There are two battles to face in working through the quality management maturity model.
All executive leadership must be on board with the process improvement deployment.
The cadre members that become roadblocks to progress must be removed or co-opted.
How can the rest of the quality management maturity model be achieved? There are only three words to focus on after that: training, training and more training!