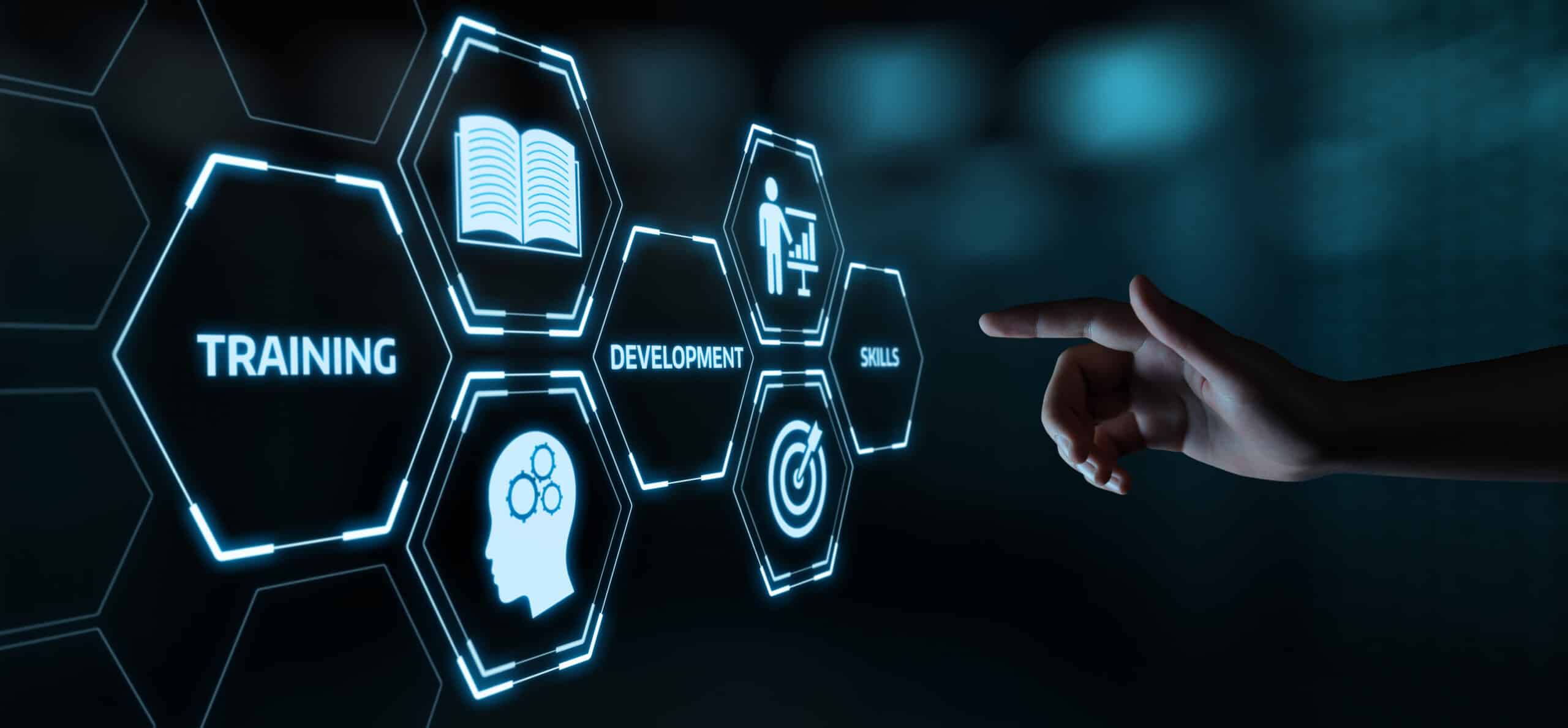 You might be familiar with the term Black Belt in the context of the martial arts. In the context of Six Sigma, though, achieving a ranking of Black Belt, or BB, connotes a level of success and competency.
Within the BB ranking, there are levels, or dans, that indicate additional training and expertise. Similarly, a Lean Six Sigma (LSS) BB also conveys a sense of achievement, knowledge, and experience.
Let's explore how one achieves the rank of BB, what kind of work the BB does, and the benefits of being a BB — and having one in your organization.
Overview: What is a BB?
Dr. Mikel Harry is often credited with adapting the martial art concept of belt rankings to Six Sigma. While different organizations may vary the names and colors of degrees of expertise in LSS, the following represents the most common levels of achievement.
Image source: www.dvidshub.net.
As you can see, the BB is not the top ranking in the belt hierarchy. That is reserved for the Master Black Belt, or MBB. To achieve the BB ranking, you may start at the lowest level and then progress, like is done in martial arts. The most frequent model is to get certified as a Green Belt (GB) first and then progress to BB. Or you may start your path directly at the BB level.
To be known as a certified BB, there are a set of common requirements you must meet (although there is considerable variation in the business today). Since there's no recognized central accreditation organization, requirements may vary depending on where you get your training and experience.
Currently, candidates can be certified internally by their own organizations, external consultants, professional organizations, or even educational facilities such as universities or university-related subcontractors. Training can be accomplished in the classroom, online, or through a hybrid of both.
While all readers may not agree, these are a set of rigorous requirements that a number of successful organizations have used for certifying their BBs. These are presented as guidelines and not mandates.
Training
Testing
It is recommended testing and/or assessment be done multiple times during training to assess and monitor the candidate's understanding and progress.

At a minimum, candidates must pass a cumulative final exam to receive a certificate of training. This exam should include both acquired conceptual knowledge as well as a demonstration of statistical and analytical skills.
Project
It is recommended that a minimum of two projects be completed that demonstrate a broad application of LSS methodology and tools, including statistical analysis.

These projects should have a significant financial or operational impact on your organization.
Software
BB candidates need to learn to use an appropriate statistical software package as part of their training program. Curriculum and instruction must include teaching candidates how to use the statistical software package to create graphs and do statistical data analysis. Teaching interpretation alone is insufficient.

It is also recommended that the BB candidate be proficient in additional software including Office Suite, Visio, and an appropriate program for project tracking.
Mentoring
A BB candidate should mentor a minimum of 2 GB candidates to complete their LSS projects.
Teaching
It is expected that a BB candidate teaches, along with an MBB instructor, a minimum of 5 BOK modules to classes of lower rank, preferably GB classes.
Some high-level roles for the BB typically include these activities:
Mentor individuals in the company on deploying and implementing LSS in the organization

Train people on the basics of LSS

Coach and support local projects in the areas they may be assigned to

Identify improvement opportunities and execute BB-level projects

Be a change agent and advocate for LSS in your organization
There are three ways you can acquire a BB for your organization. It has been described as make, buy, or rent:
Make: Developing your own internal candidates
Buy: Hiring experienced BBs from outside your organization
Rent: While it's not common practice, there are a few companies that will rent you a BB for specialized project work
3 benefits of a BB
One of the success criteria for a deployment of Lean Six Sigma is the availability of qualified and competent resources. The BB is a key resource needed to drive a successful implementation of LSS in your organization.
1. It's a recognized and respected professional credential
To be certified as a BB, you will have to complete a rigorous program of training, project work, mentoring, and teaching. The attainment of your BB is recognized as a professional achievement and a level of knowledge and expertise that required a lot of hard work.
2. It's a prime resource for deploying continuous improvement
If your organization is embarking upon any type of continuous improvement journey, you will need specialized skills, knowledge, and expertise. The BB is a full-time position dedicated to the successful deployment of your continuous improvement effort, whether it be LSS or another methodology.
3. It paves a career path
Once you have your BB certification, you then become eligible for moving on to the next level, MBB. You may also serve in the role of project champion, or even become the deployment leader of your effort. Your special skills will also set you apart from other candidates should you wish to move into a functional leadership role.
Why is BB important to understand?
The path to becoming a BB is rigorous. The role of the BB is varied. You and your organization will want to understand what is involved and how the BB can be best utilized in your organization.
Capabilities
A BB has a wide range of skills and capabilities. Your organization will want to efficiently and effectively make use of those skills and capabilities. Understanding what the BB knowledge and skill set is will require some understanding of the nature and content of the BB training and expertise.
It ain't cheap
Four weeks of training, mentoring, project work, and all the other effort needed to become a BB and continue to serve in that role costs time and money. It's a major investment to have a staff of BBs in your organization. But, if you understand what they can bring to the organization, you will realize that it is money well spent — and that the return on investment is well worth it.
Can be applied to any function
BBs have the ability to apply their skills to any function within your organization. Although the original use of the BB was in manufacturing, today they can be deployed into every area of your business.
An industry example of using BBs
A well-recognized company made a decision to embark upon a LSS effort to help make the organization even more successful than it was. After training the senior leadership as to what it will take to do a comprehensive deployment, the company selected the first cohort of people to be trained as BBs. While they brought in some top MBBs from outside the company, they wanted to grow their own BBs within the organization.
The first group was trained using training materials brought in by the MBBs. The newly graduated BBs were immediately sent out to work on some high-profile, high-impact projects in manufacturing with the intent of demonstrating proof of concept. With strong support and coaching from the MBBs, the first group of BBs was able to show financial impact in the multimillions of dollars.
This encouraged senior leadership to then expand the number of BBs and embed them in almost every function within the company, including sales, R&D, finance, marketing, warehousing, fleet, HR, and even legal. Many of the original BBs went on to hold leadership positions in the company.
3 best practices when thinking a BB
Given the importance of a BB as a valued resource within your organization, here are a few tips for optimizing their use.
1. It's not about the training
While training is a necessary evil since your BB has to have the knowledge of what LSS is all about, it is not the only key to success. Developing their analytical, problem-solving, and people skills is where you will reap the most benefits of having a BB.
2. Not everyone is cut out to be a BB
There are certain characteristics and traits that a truly talented BB will have. Consider not only the technical skills of your BB, but also their people skills. Here is an excellent article on the 10 essential characteristics of a BB.
3. Provide a career path if they want it
While some BBs may be content in doing the BB job forever, others may want to expand their scope of work and responsibility. Some organizations make a purposeful effort to prepare their BBs, usually after a minimum of two years in the role, for a different career path should they express a desire to do so. This allows for the organic growth of your improvement effort and the placement of highly skilled LSS experts into key leadership roles in the business.
Frequently Asked Questions (FAQ) BB
How long does it take to become a certified BB?
Like everything else in LSS, this will vary by organization. The training element of becoming a BB typically requires a minimum of four weeks. Since certification requires the completion of at least two significant projects, it could take 4-6 months — or up to a year — to complete and implement those. During that time, the BB could be developing their mentoring and teaching skills.
Do I have to be a BB before becoming an MBB?
Yes. While the additional training to become an MBB is not a significant time issue, it is the acquisition of project experience, mentoring capability, and teaching skills that takes the time. It's typical to spend about five years in the role of BB and have completed about 10 BB level projects before becoming an MBB.
How much can I expect to earn as a BB?
The best answer is "It depends." It depends on your experience, geographic location, type of industry, size of company, education, and a host of other factors. According to Salary.com, the median compensation is about $123,000 in 2021.
What more can I say about becoming a Lean Six Sigma Black Belt?
The role of the BB is an important part of any LSS or continuous improvement effort. It takes work and dedication to be certified as a BB, but the personal satisfaction and your value to your organization is well worth considering whether this is a career path that might appeal to you.