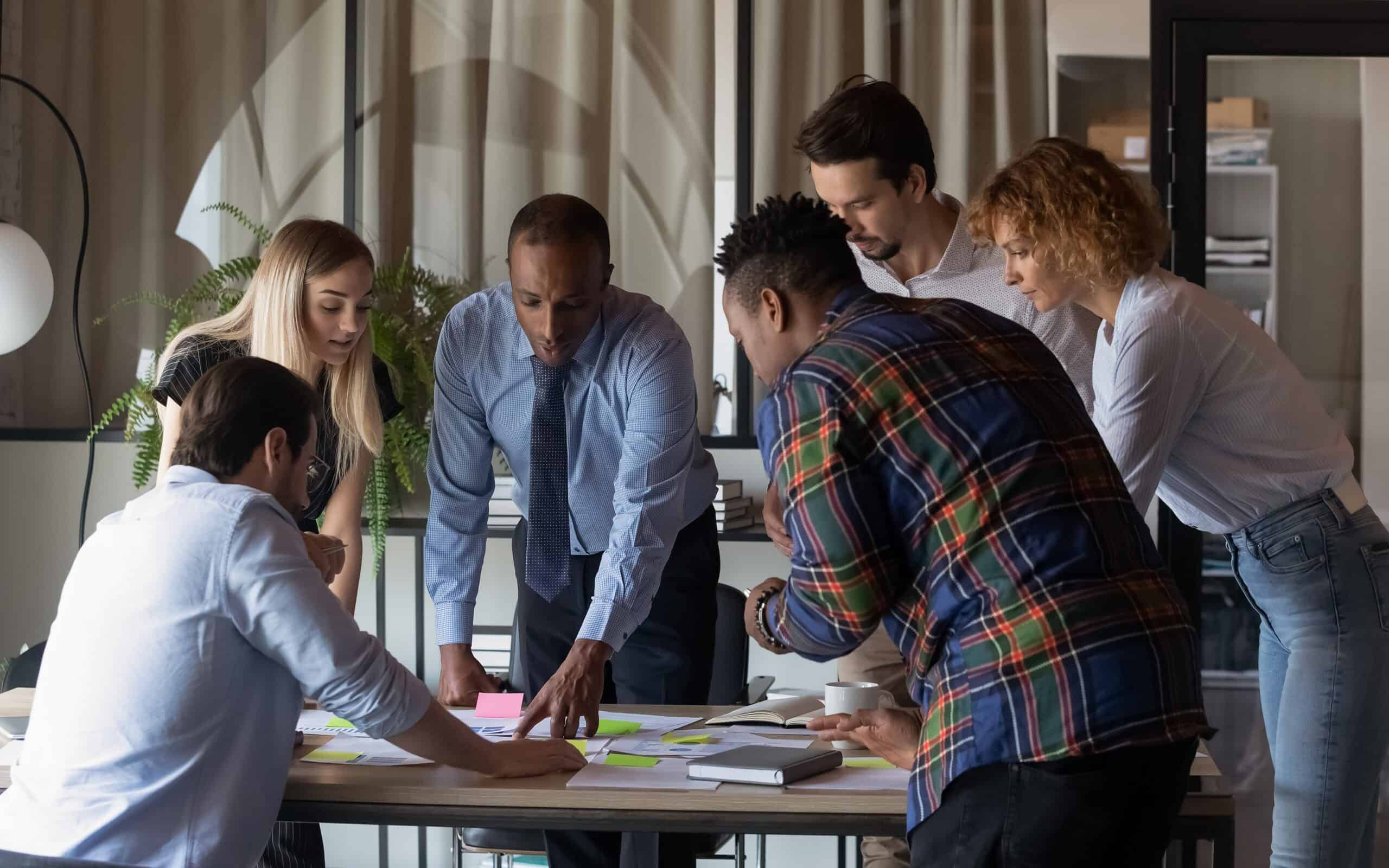 Management by knowledge is imperative to the success of your process improvement initiatives. Discover how to harness this tactic in your Six Sigma processes to enhance performance, promote collaboration, and maximize staff potential.
What is Management by Knowledge in Six Sigma?
Six Sigma serves as a powerful tool to drive efficiency and customer satisfaction. With management by knowledge, Six Sigma experts can foster innovation and continuous improvement through knowledge sharing and collaboration. Here are three ways that management by knowledge can benefit your organization.
Three Benefits of Management by Knowledge
Learn how the management by knowledge approach can help boost continuous improvement initiatives in your organization with these top three benefits.
1. Data-Driven Decision Making
You don't want to make decisions based on a whim. By gathering and analyzing data, you can ensure that your decision-making is intentional and based on accurate and reliable information, leading to more productive and beneficial decisions.
2. Collaboration
Cross-functional collaboration and knowledge sharing is vital to improving processes, reducing errors, and enhancing performance. Through effective collaboration and with the use of collaboration tools, management by knowledge can open the lines of communication for continuous improvement.
3. Problem-Solving
Performance data is consistently captured and easily analyzed with management by knowledge, enabling problem identification and the implementation of strategic solutions. By identifying inefficiencies and defects in existing processes, your organization can streamline processes and enhance workflows to maximize productivity.
Why Management by Knowledge is Important to Understand
By understanding management by knowledge, organizations can stay competitive, boost staff morale, and ease the growing pains that come with organizational change.
Stay Competitive
Management by knowledge is essential if organizations are to innovate and compete in the current business market. By fostering innovation and an exchange of experience-based opinions, new concepts can become tried and true, instead of merely improvised.
Enhance Morale
By opening the door for staff contribution, you may also increase your staff retention and morale. Recognizing that all staff members have knowledge worth sharing may be the best business decision an organization can make. Not only will employees have the chance to contribute their experiences, but they will feel encouraged and heard. And, when employees feel heard at work, you help maximize their potential and make them less likely to leave for another position.
Organizational Change
Change is never easy. That's why, with management by knowledge, tenured employees can share their expertise, best practices, and knowledge with the team to help overcome these challenges, ensuring an easier transition.
An Industry Example of Management by Knowledge
Maintaining quality standards is mandatory to preserving consumer safety in manufacturing, especially in the automotive industry. To help preserve the integrity of automobiles, Toyota Motor Corporation deploys management by knowledge to foster collaboration, resolve problems, and encourage continuous learning.
By utilizing a knowledge management platform, Toyota employees can easily access information to research existing policies, procedures, and processes. This minimizes time expended troubleshooting problems and enables continuous improvement. Through knowledge sharing, employees can contribute and access expertise to help recognize areas of improvement.
Best Practices to Implement Management by Knowledge
Innovation is imperative to the success of any organization with the consistent advancements in technology. To implement management by knowledge in your company, keep these best practices in mind.
Get Creative
Management by knowledge is more than a few team meetings. Consider innovative ways to incorporate knowledge sharing, such as videos, social media, or teleconferencing. Be sure to encourage participation.
Knowledge Management Systems
Using knowledge management systems is one of the many ways to document, organize, store, and distribute knowledge to your team members. Try implementing knowledge repositories, collaboration tools, or knowledge-sharing platforms where employees can openly contribute.
Professional Development
Professional development is a great way to improve staff knowledge and skills. If your organization recently made changes to existing processes, develop new training programs to keep long-term employees up-to-date. Consider cross-departmental training as well to enhance the benefits of knowledge sharing and collaboration.
Frequently Asked Questions (FAQs) About Management by Knowledge in Six Sigma
Does management by knowledge require a knowledge repository?
Although a knowledge repository is one way to implement management by knowledge in your organization, it is not mandatory. For example, you can facilitate training programs or utilize a number of collaboration tools in lieu of a knowledge repository.
What does management by knowledge have to do with Six Sigma?
Both management by knowledge and Six Sigma are linked by using performance data, professional development, and continuous improvement to raise the efficiency, productivity, and profitability of their company.
How does an organization know management by knowledge is worth implementing?
As with any change, your best bet is to monitor performance and process variables. Collect and analyze performance data to measure the effectiveness of any changes implemented.
Ensuring Success with Management by Knowledge
By leveraging shared knowledge, organizations improve their decision-making, collaboration, professional development, and production quality. Implementing management by knowledge in Six Sigma is one way to achieve sustainable growth and drive innovation.