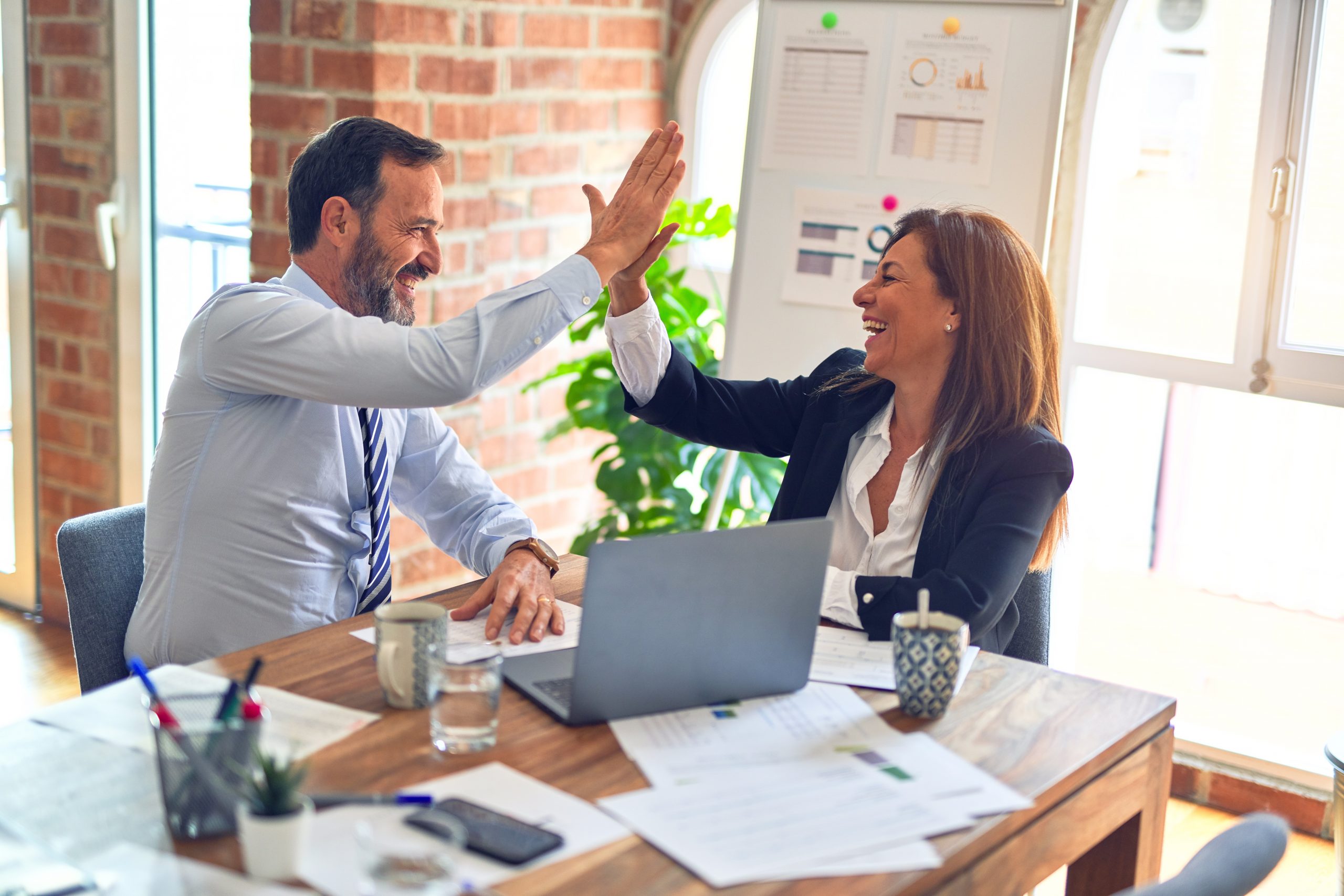 The increased demand and limited supply of fossil fuels has signified the importance of energy efficiency and conservation across the world. Energy resourcefulness has come to the forefront in both federal and private organization's policies and practices. Many organizational standards and procedures aim to minimize the use of energy, thereby protecting the environment.
Various federal agencies are responding to energy concerns more aggressively by seeking best practices and solutions to help make their operations as environmentally friendly as possible. Personnel and Readiness Information Management (P&R IM), Office of the Under Secretary (Personnel and Readiness), is committed to the protection of the environment. P&R IM believes that it is the duty of all organizations to implement environmentally friendly policies while encouraging the behavioral change necessary to improve organization-wide energy savings.
In September 2008, in an effort to reduce its environmental footprint, P&R IM implemented an electronics stewardship plan. The plan documents policies and procedures that will enable P&R IM to achieve, in an incremental approach, sustainable practices for energy efficiency, acquisition of green products and services, cost effective waste prevention and recycling programs, and electronics stewardship. The P&R IM approach to improving energy efficiency and electronics stewardship follows Lean Six Sigma''s DMAIC (Define, Measure, Analyze, Improve, Control) methodology.
Creating the Plan
P&R IM past practices related to acquisition and management of information technology (IT) equipment did not take into consideration the overall environmental impact of these practices. In order to increase staff environmental awareness and adopt more environmentally sound IT practices, an electronics stewardship plan was developed. The plan also helped to satisfy requirements of the March 2007 implementing instructions for Executive Order (EO) 13423, "Strengthening Federal Environmental, Energy and Transportation Management."
The EO requirements included:
Ninety-five percent of computer workstations must be Electronic Product Environmental Assessment Tool (EPEAT)-registered electronic products.
The Energy Star feature must be enabled on 100 percent of agency computers and monitors.
Policies must be developed to establish and implement the useful life of agency electronic equipment.
To improve energy efficiency and reduce greenhouse gas emissions, the EO also stated that energy usage had to be reduced by 3 percent annually through the end of fiscal year 2015, or 30 percent by the end of fiscal year 2015.
In order to address all of the applicable EO requirements, P&R IM developed a multi-generational plan to incrementally achieve the EO goals and objectives while reducing the organization's environmental footprint. Generation 1 of the plan addressed the goals for attaining 95 percent EPEAT-registered electronic products; enabling the Energy Star feature on 100 percent of agency computers and monitors; establishing and implementing policies to extend the useful life of agency electronic equipment; and using environmentally sound practices with respect to disposition of agency electronic equipment that has reached the end of its useful life. Generation 2 addressed the goals for improving energy efficiency and reducing greenhouse gas emissions of the agency, through the reduction of energy usage by 3 percent annually. Generation 1 and 2 were completed in 2008 and 2009 and resulted in significant, and sustainable, reductions in energy usage and electronic waste.
Generation 3 will address the goals for ensuring that at least half of the statutorily required renewable energy consumed in a fiscal year comes from new renewable sources; agency acquisitions of goods and services consider sustainable environmental practices (including acquisition of biobased, environmentally preferable, energy-efficient, water-efficient and recycled-content products, and use of paper of at least 30 percent post-consumer fiber content); and that the agency maintains cost effective waste prevention and recycling programs.
Incorporating DMAIC
Implementation of the improvement plan followed the DMAIC approach. In the Define phase, the P&R IM team developed problem statements to address the requirements of the EO. The problem statements captured that P&R IM did not have an electronics stewardship plan in place to implement sustainable policies and practices for energy efficiency, acquisition of green products and services, cost effective waste prevention and recycling programs, and electronics stewardship.
During the Measure phase, P&R IM created green IT equipment purchase and use process models and determined that only 34 percent of their current IT inventory was EPEAT-registered; this was because the current purchase and use processes did not stipulate that new equipment be EPEAT-registered.
P&R IM developed a data collection plan to capture energy use data for computer workstations. These aggregated measurements indicated that there was a statistically significant difference in energy use between three computer usage patterns:
Computer work station on 24 hours a day, 7 days a week
Computer work station off on non-duty days
Computer work station off each night and non-duty days
This analysis was done to determine degrees of difference in usage patterns in order to target the pattern that would yield the most energy savings while also considering the impact to work station log-on times.
During the Analyze phase , P&R IM used input and output variables and fishbone diagrams to determine that the root cause for failing to meet the EO energy efficiency and acquisition goals was that there were no standard policies or procedures in place to implement green IT purchasing, Energy Star enabling, electronic end-of-life management and energy use.
In the Improve phase, P&R IM used failure mode and effects analysis (FMEA) to develop a new process model for green IT equipment purchase. The analysis determined that documenting and distributing policies and procedures that included increasing awareness and training on how to purchase green IT equipment could significantly decrease the amount of non-conforming purchases at very little cost. The team analyzed energy usage by identifying triggers for increases in energy consumption, and brainstormed corrective actions. P&R IM concluded that energy use associated with IT devices across the organization could be significantly decreased by adopting a policy to shut down computers during weekends and non-duty days and improving awareness and training on energy efficient computer usage.
To execute the improvements, P&R IM implemented the electronics stewardship plan in September 2008. The plan called for purchasing green IT equipment (EPEAT-registered), enabling Energy Star features on IT equipment, managing the end of life of IT equipment, establishing policy and procedures for energy use (e.g., changing the P&R IM policy to shut down work stations during weekends and non-duty days), and establishing training on carbon dioxide emissions.
In the Control phase, P&R IM is tracking progress from the plan, and has developed and implemented policies and procedures to help meet its green goals. Specifically, the plan provides:
Early warning if P&R IM is not purchasing energy efficient equipment
Documentation of training
The review of contracts and solicitations to ensure proper language to support green IT purchases
A policy to reduce IT power use
Measurements for monitoring progress toward the defined goals
The establishment of a communication strategy to reduce power usage
The Results
Since the implementation of the P&R IM electronics stewardship plan, P&R IM has enabled Energy Star features on 100 percent of equipment and extended the useful life span of equipment to four-plus years. P&R IM also has developed a purchasing plan to achieve the goal of having 95 percent of IT acquisitions being EPEAT-registered products by 2015.
Additionally, by implementing the policy to shut down work stations during weekends and non-duty days, energy use and related greenhouse gas emissions decreased by 13 percent in 2009, far exceeding the interim EO goal to reduce greenhouse gas emissions by 3 percent annually, while minimizing the increase in work station log-on time.
The Federal Electronics Challenge (FEC) recognized P&R IM with the FEC Silver Award for reducing the environmental impacts of electronics and helping the Federal government improve its sustainable practices when purchasing, managing and disposing of their electronics assets.