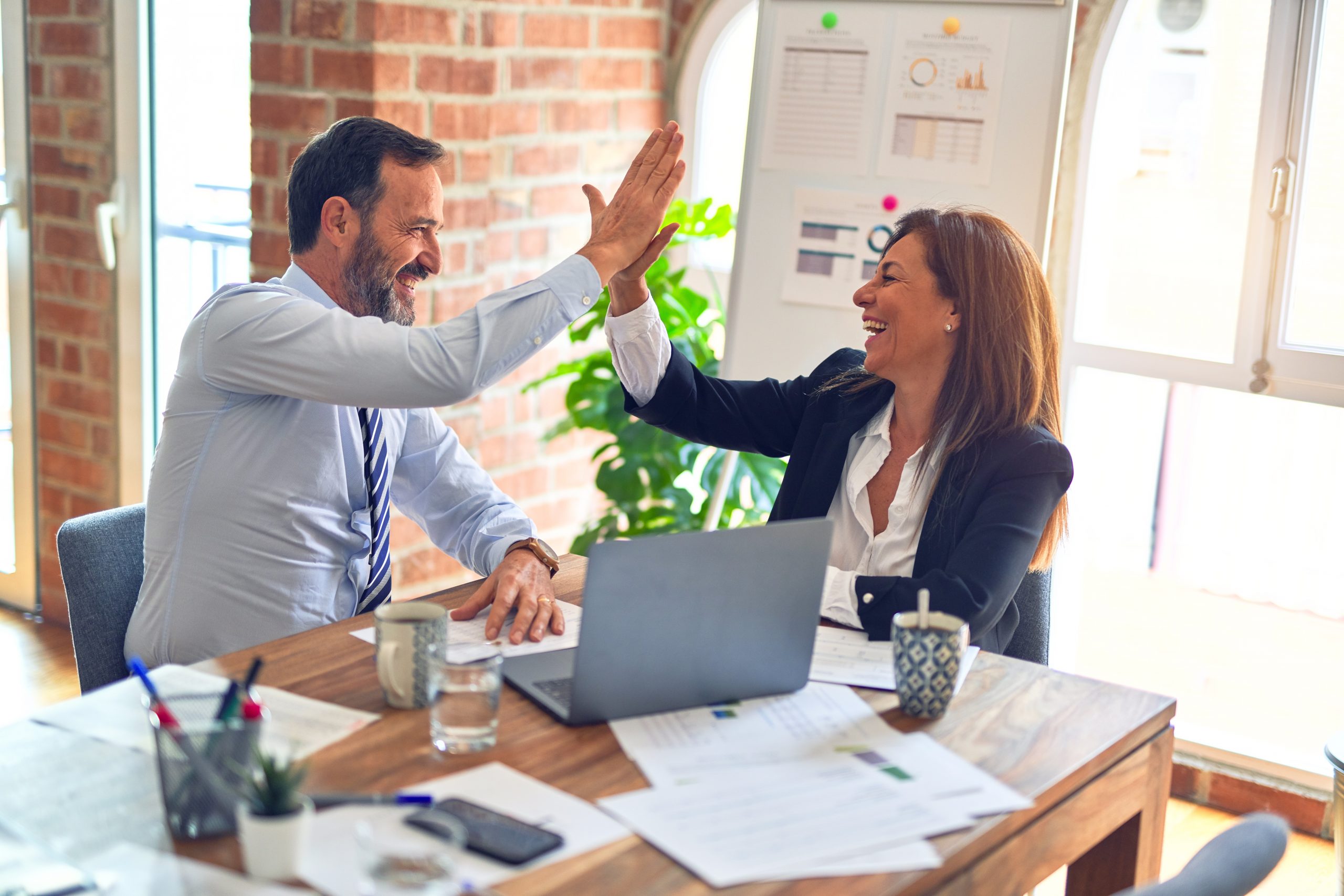 I can still hear the words ringing in my ears: "Congratulations on the promotion."
I was selected for a position with the Senior Executive Service, a corps tasked with leading the continuing transformation of the United States federal government. The job could wield great influence over performance improvement in the Department of Defense (DoD) – that is, if I didn't lead the office over a cliff.
As the first director of the DoD Lean Six Sigma Program Office, I was expected to develop and promulgate performance improvement policy, procedures and guidance for the entire Defense Department. It would be no small feat; the DoD is the largest organization in the world – a complex, global organization located in more than 145 countries, with a FY 2011 budget submission in excess of $708 billion. My mission was to develop a Lean Six Sigma training program and establish a cadre of Green and Black Belts who could operate at the Office of the Secretary of Defense (OSD) level. Go forth and do wonders, I thought.
The catch, you ask? Just a few: no staff, no budget, no infrastructure and no approved DoD training program. But, we did have a preeminent change agent – a Deputy Secretary of Defense who believed in the rewards that a viable, headquarters-level Lean Six Sigma program could bring to the Department. With this enviable backing from the Deputy Secretary, and with borrowed manpower reassigned from within the DoD, we entered into a relationship with the Defense Acquisition University (DAU) located at Fort Belvoir, Va. (DAU still provides the training space, printing, supplies and IT support for DoD classes today.)
With a small government core team, supplemented with contract Master Black Belts and support staff expertise, we established a rudimentary Green Belt and Black Belt training program.
From Humble Beginnings
At first, our classes were attended by a mix of the curious, the under-challenged, the adventurous and anyone else we could cajole into the classroom. Even with this less-than-promising start, 40 percent of our first class succeeded in attaining their Green Belt certification.
Success was slow and measured. As the culture gradually changed, we began to see the easy projects supplanted by more worthwhile endeavors that were strategically aligned to organizational goals and objectives. Over the next year, we recruited several top government Master Black Belts, who had been groomed by the Armed Services ¬– at least the best of those Master Black Belts willing to relocate to the Washington, D.C., area. Luckily, these new hires brought their own office supplies from their previous assignment; we were still plagued with a lack of financial resources at that point.
With this combined team of government plus contractor Master Black Belts, we trained more than 1,000 students between 2007 to 2010. These include 769 Green Belts, 226 Black Belts and six Master Black Belts within the continental United States alone. Since April 2008, we have certified 407 Green Belts, 63 Black Belts and four Master Black Belts.
Ever mindful that we are prudent stewards of the taxpayers' dollars, and with full realization that leaders didn't want to commit their key employees to two full weeks of Green Belt training, we crafted a 40-hour Green Belt course with another 120-hour add-on for Black Belts. In February 2010, we piloted a Master Black Belt curriculum – largely built upon the Army's Master Black Belt program – containing additional material that addressed enterprise responsibilities of Master Black Belts situated at the highest levels of the Department.
In addition to the courses taught at the DAU campus at Fort Belvoir, we've exported our training to other DoD locations (including in theater), providing training to key logistic personnel involved in supporting the warfighter, who must endure 140-degree weather, bomb scares and the like. We adjusted our training schedule to fit the operational tempo, or frequency of unit deployment in the field, spreading the training over several weeks, with make-up sessions on nights and weekends. Because most government civilians and military in theater enjoy a six-and-a-half-day workweek, at 10-plus hours a day, there was a constant stream of training, mentoring and project work to keep us busy.
Key Lean Six Sigma professionals representing the OSD and Joint staff, services, defense agencies and field activities convene bi-monthly as a Senior Steering Committee to share key performance improvement projects, initiatives and concerns. Together, this community of Lean Six Sigma professionals charts the course for the deployment within DoD.
New Course Creation
With the support of a team designated by the Senior Steering Committee, in August 2010 we kicked off an enterprise-wide project to develop the best DoD-centric Green Belt curriculum that could be taught within a 40-hour course week. Course content was further refined over two pilot classes – one held in November 2010 and the second in January 2011. The end product is an amalgamation of existing and new training materials developed by Lean Six Sigma practitioners from the OSD, Army, Navy, Air Force and National Guard, among others.
In response to the voice of our customers (students, instructors, training directors and deployment leads), our new material includes 21 modules of presentation slides, complete with class notes and index, a 35-page glossary, a transactional simulation (using the Reading, Reflection, Displaying, Doing model, or R2D2), numerous video clips, a video based on Eliyahu Goldratt's book The Goal to introduce the Theory of Constraints, a desktop tollgate guide for project sponsors, and a transactional case study supported by illustrated tollgates and a project plan. We use a database to track the relationship of training materials to the DoD Body of Knowledge. This same database also contains the simulation materials, allowing us to modify the simulation based upon course and audience.
Our materials also incorporate statistical analysis and spreadsheet software. More than 100 tools and templates are posted to the DoD Enterprise Performance Management System (DEPMS) – OSD's project management software – to ensure access for all DoD Lean Six Sigma practitioners. Still mindful of the use of taxpayers' dollars, we also welcome any opportunity to leverage high-quality open-access materials.
Many improvement initiatives cross multiple departments within the federal government. Networking with our federal counterparts through a Google group, Continuous Improvement Communities of Practice, and under the auspices of the Federal Improvement Team (affectionately known as "FedHeads"), we conducted a Green Belt course solely for our federal partners in January 2011. Another mobile training team conducted training for the Veterans Affairs this winter. We look forward to sharing lessons learned and improvement techniques with our governmental partners.
Since the promotion, my ears still ring – this time with excitement for what we have accomplished and for what lies ahead as we implement the efficiency mandate from Defense Secretary Robert M. Gates. We look forward to making those positive changes and improving support to the warfighter.
Spreading the Word
The Lean Six Sigma Program Office continues to offer the approved training curriculum to any U.S. government or state agency. The cost? We only ask that if any agencies adapt our material for use in their training programs, we would appreciate feedback. If they improve the curricula, we'd like them to share their enhancements with us, which we, in turn, can redistribute to all others. (Contact [email protected] to obtain these materials.) Alternatively, government agencies are authorized to send students to our classes at Fort Belvoir on a space-available basis. There is no cost to our government partners for tuition or training materials. –J.D. Sicilia