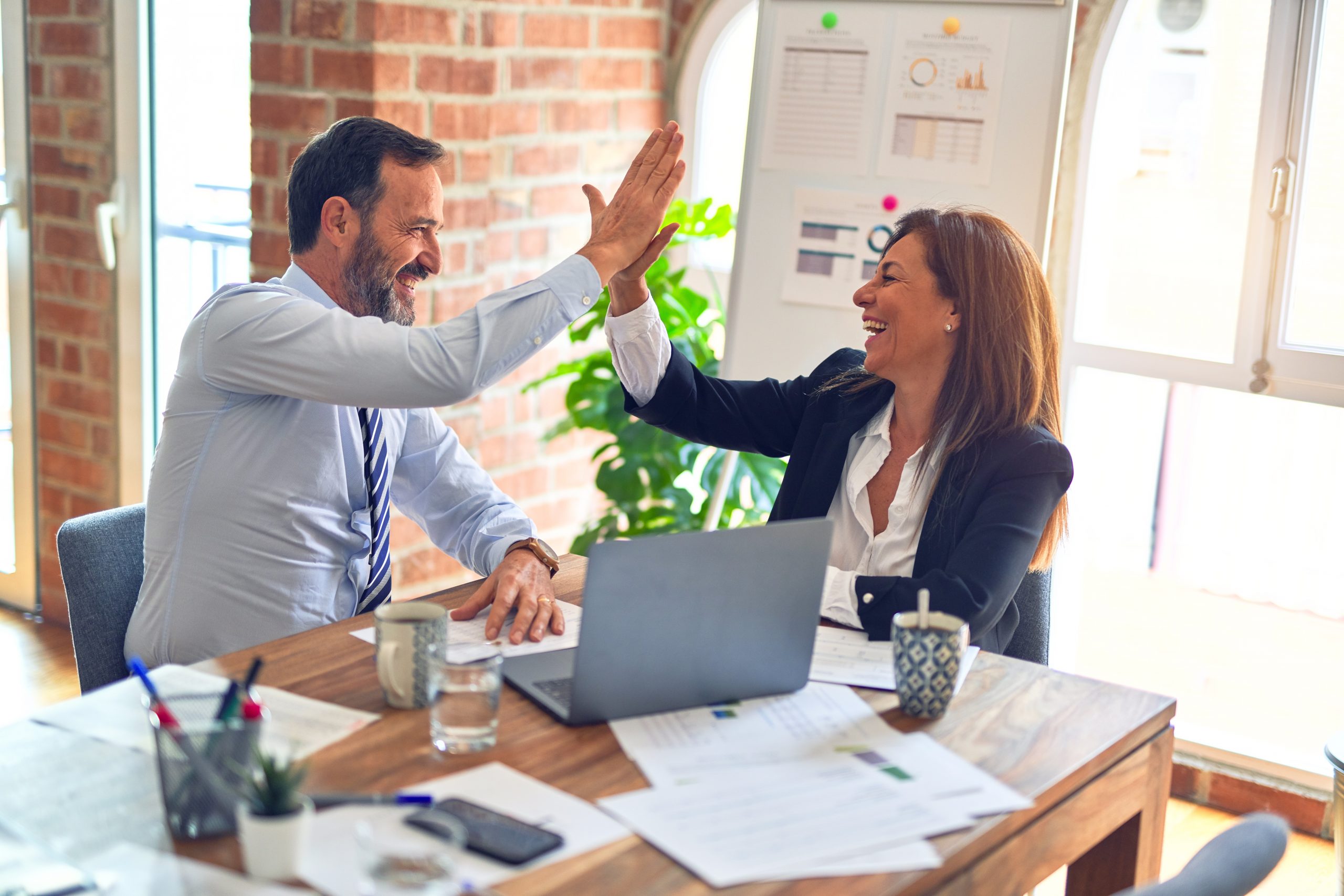 Editor's note: A longer version of this article was previously published in the September/October 2009 issue of iSixSigma Magazine.
When the U.S. Department of Defense opened a Continuous Process Improvement/Lean Six Sigma Program Office in October 2007, the office had no budget, no staff and, in fact, no office space. But it did have a mission of enormous magnitude: Build CPI culture enterprise wide by leveraging existing efforts and accelerating the adoption of Lean Six Sigma within all levels of the DoD.
"This was going to be a challenge like none other," said program office Director J.D. Sicilia. "The DoD is an organization larger than the top five Fortune 500 companies combined, with a $518 billion budget that would rank as the 16th largest GDP in the world," he said. The Defense Department employs about five million people in 140 countries.
Sicilia, a decorated warfighter and Army Airborne Ranger before retiring from active duty, has had experience with difficult missions. "My approach [for the program office] was to gather the best to help the rest," he said. Having grown up in the ranching country of eastern Washington state, Sicilia is a cowboy at heart and likens the approach to a roundup – corralling the right people with the right skills and getting them moving together in the same direction.
Gathering the Best
When Siciila took the reins, all of the armed services and a number of other DoD components were successfully using Lean Six Sigma, but the efforts were fragmented. Each area had introduced it independently so there were wide differences in application. Sicilia's responsibilities include making the program office the focal point of all CPI and Lean Six Sigma (LSS) efforts – directing the deployment, standardizing training, tracking project results and capturing best practices.
"We wanted to round up all the pockets of Lean Six Sigma excellence throughout DoD so we could harness their expertise, lessons learned and knowledge," Sicilia said. "I
needed to create an environment where everyone in the LSS business could gain from working together."
In the summer of 2008, the program office sponsored a workshop with 60 LSS deployment leaders representing each of the services and several of the largest DoD agencies and field activities, including the Defense Logistics Agency, Defense Contract Management Agency, Defense Information Systems Agency and Defense Threat Reduction Agency. The group identified four core issues they believed would have the greatest impact on enabling breakthrough performance:
Strategic alignment and project selection
Consistency of approach
Integration
Human capital
After identifying the workstreams, DoD components were assigned to lead the efforts. Each team, composed of representatives from services, defense agencies and offices, was tasked with setting and achieving goals to drive program deployment across the DoD.
Strategic Alignment and Project Selection
Sicilia is a certified Black Belt, Master Black Belt and Master Black Belt trainer who has a strong commitment to strategic alignment that comes from personal experience. After retiring from the Army in 2005, he signed on as the Lean Six Sigma deployment leader in the Defense Intelligence Agency (DIA), which plans, manages and executes intelligence operations for the DoD. "At the end of my first year…we'd made some progress, trained a bunch of folks, but not a single important project was completed," he recalled.
At the start of his second year in the DIA, Sicilia had the organization identify strategic gaps and make sure that every project was linked to one of those gaps. "The results astounded me," he said. "Within the first two months, we completed two projects that provided a tenfold payback on the investment. In fact, the second project led to recurring savings that funded our entire LSS program that year."
Other deployment leaders in the DoD obviously had had similar experiences because strategic alignment and project selection was one of the top issues identified at the July 2008 workshop. The workstream was assigned to the Air Force because they were already testing an alignment process at a major command in the Pacific Theater. Sicilia asked them to expand their efforts to solve enterprise challenges.
Terry Emmert, a former Navy officer and now a process improvement specialist who works full time in Sicilia's office, is leading the effort. His 18-member team is made up of representatives from each of the services; several of the defense agencies and offices; and Acquisitions, Technology and Logistics. The team reviewed the kinds of projects that had been done across the enterprise and found that they ran the gamut.
"Some were significant, about cost reductions or improving service levels," Emmert said. "But many others had much less potential." This is a familiar occurrence when projects are chosen at a local level and not driven by strategy, he explained.
The purpose of this workstream is to ensure that all projects are aligned to organizational goals, priorities, metrics and actions – from top to bottom – through a formal
strategic alignment and project selection (SA&PS) process. The basic process that was developed in the Air Force starts with their hierarchal strategy determined at the Secretary of Defense level; the priorities cascade down to the headquarters level, then to major commands, units and, ultimately, individual performance.
Consistency of Approach
By spring 2004 most of the services had established a headquarters-level office to develop their own CPI/LSS program. Between that time and early 2009, the DoD spent more than $1 billion hiring outside contractors to develop curricula and provide Lean Six Sigma training. That's one example of what inconsistency has been costing the DoD.
The doubling up on spending is not surprising given that when the various DoD entities began their improvement journey, each took a separate path. There were no DoD standards, no mandate from the top that every component follow guidelines in teaching or deploying continuous process improvement. As time has passed, the more mature deployments have grown farther apart in their methodologies, with disagreement about what terms are used, what training should be required and so on.
Duplication of efforts is one reason the July 2008 work group agreed that consistency was an enterprise priority, and also agreed on a definition of the end state:
Consistency of approach: The application and delivery of common CPI/Lean Six Sigma concepts, methodologies, tools and standards. It includes but is not limited to training, curriculum and delivery methods, education, certification and bodies of knowledge. Beyond the application of improvement tools and techniques, it includes agreement on departmentwide operating principles and defined major value streams to drive excellence and results across the DoD.
"What we're after is a DoD where anyone who is certified as a Black Belt possesses a certain baseline of proven skills and delivered results, a DoD where a soldier and a Navy aviation mechanic can discuss value streams and know that they're talking about the same thing," Sicilia said. "It's a DoD that can form cross-functional teams to take on the enterprise-wide projects and have immediate results because of the synergy created from working from the same playbook."
The consistency workstream team was led by Kirk Nicholas, former LSS deployment leader for the Department of the Navy (DoN) who worked out of the Office of Program and Performance Assessment. DoN led the effort because it had made significant progress in its LSS curriculum and body of knowledge.
The first step? Define the current state. "We knew that there was a lot of good stuff happening out there, and we wanted to validate those things and not do any harm to the
good things," Nicholas said.
His 14-member team started by developing huge spreadsheets that compared what various groups across the DoD were doing in regard to certification. That allowed them to identify the core elements everyone agreed on. The team then set to work ironing out the differences, and developed the elements of a shared body of knowledge across all of the DoD.
Using these elements, the team built a standard training curriculum. All existing courses must be aligned to the new minimum standards, though the groups can add modules to meet unique requirements. Groups that do not have their own curricula can leverage established training material without incurring additional expense.
Integration
Soon after taking his job, Sicilia discovered there were 16,000 completed projects inside the DoD, with no evidence of replication. "That was a serious red flag," he recalled. "Surely, somewhere among those 16,000 projects were many, many opportunities we had missed to share knowledge and experience, and thus kick-start the next projects."
Further investigation revealed that the primary reason for a lack of replication was the lack of visibility. "Nobody had good situational awareness," Sicilia said. "There was little communication about projects, limited shared documentation and no enterprise-wide resource that projects leaders could use to see if the problem they faced had been tackled before."
Since the Army was the most mature in the integration of its LSS program, Col. Nick Amodeo, the Army Lean Six Sigma program director, was selected to champion the efforts. Amodeo's 17-member team set a number of goals:
Identify DoD best practices and develop technologies to enable transparency of CPI efforts for collaboration and replication
Identify core project deliverables (e.g., reduce cycle time, decrease defects and costs, and improve energy efficiency) across the DoD that will enable collaboration and replication of successful projects
Increase collaboration and replication across the DoD CPI network
Enhance the DoD's capability to make effective datadriven decisions
Provide exponential return on investment for the DoD
As with the other teams, Amodeo's group started by looking at the current state and determining what had been done across the components to make CPI efforts visible. They also gathered input from "customers" (current practitioners who would be expected to use whatever systems were developed).
The team's vision of integration included building what is commonly known as a community of practice – a group of practitioners in a discipline who feel connected and are connected with each other. To meet that goal, the team developed a website that connects CPI/LSS practitioners anywhere in the DoD, anywhere around the world.
To help foster project replication and knowledge development, the team also developed a standard executive summary format that captures basic project information, a "replication roadmap" to help people translate projects from one situation to another, and a "project/best practices" repository.
Human Capital
Institutionalizing anything in the DoD comes via people. Established job categories, position descriptions and well defined competencies and skill sets are requisite to new starts like a DoD-wide CPI/LSS deployment.
"That's why the human capital piece is the capstone of our CPI/LSS efforts," Sicilia said. "It signals a change in culture where LSS practitioners become recognized professionals in their skill sets. Once the duties, responsibilities and knowledges are codified, it doesn't matter what administration is in office or how often the senior leadership changes. We will have a solid career force that does improvement for a living."
The work in this area is led by Howard Seamens, program office Black Belt. "Our first determination was that the existing rules and regulations were sufficient to give us the authority we needed to address our top priorities," Seamens said.
That confirmation was critical because it meant the 12-member team could start work without any delays due to change in policy. This team then brainstormed and validated a range of work they considered to be a key part of a CPI/LSS human capital system.
"We focused our efforts on the issues we thought would have the biggest impact on embedding CPI in the DoD," he said, "and gave priority to those with the biggest impact that were the easiest to implement."
When it came to what positions were most critical to establish inside the DoD, the team settled on four roles:
Full-time CPI specialist (Master Black Belt), YA-3 pay grade – a deployment director or lead practitioner
Full-time CPI specialist (Black Belt), YA-3 pay grade – People stationed at the component/command or equivalent level, handling projects with broader organizational impact
Full-time CPI specialist (Black Belt), YA-2 pay grade – People stationed at an installation level or equivalent, working on projects of more local impact and interest
Amendment, CPI specialist (Green Belt), any pay grade – An amendment is a way to add responsibilities to an existing, primary job designation without substantive change in classification, title or pay.
"Of all these job classifications, the one I'm most excited about is the fourth one, the position amendment," Seamens said. "For one thing, since it's an amendment, we can apply it to any job, anywhere, at any level of the DoD. Second, once you assign a position a duty of at least 25 percent, you must develop performance requirements related to performance of the duty." In other words, with this amendment, formal performance evaluations may now include CPI-related performance criteria.
Moving Forward
The program office, which started with no physical office space, is located in the Pentagon and now has a staff of nine Master Black Belts and one Black Belt. The CPI leaders and other senior leaders whom Sicilia brought together from across the DoD have the authority, responsibility and capability to make changes in how continuous process improvement is deployed.
In addition, the program office is sponsoring an annual CPI symposium to spotlight continuous process improvement. In June of this year the second conference in Landsdowne, Va., USA, drew nearly 700 DoD participants. "This strong showing and the results from the thousands of completed projects are a good sign that the DoD culture is embracing the improvement efforts," Sicilia said.
As the program has matured, he continued, so has the focus. "The next generation [which was the theme of this year's symposium] is focused on multi-service teams taking on enterprise-wide challenges. Emphasis is now placed on alignment to strategic goals and outcomes rather than meeting certain training percentages." Another event in October offered an opportunity to showcase the enterprise achievements using LSS. Senior leaders spoke about the commitment to improving the performance of the DoD.
Sicilia is quick to credit the workstream teams for all the accomplishments in less than a year after the critical July 2008 workshop. "We built a solid foundation for others to build upon," Sicilia said. "But we truly believe in the continuous process improvement methodology, so we are never satisfied with the status quo. We will continue to improve our support to the warfighter and deliver value to the American people."