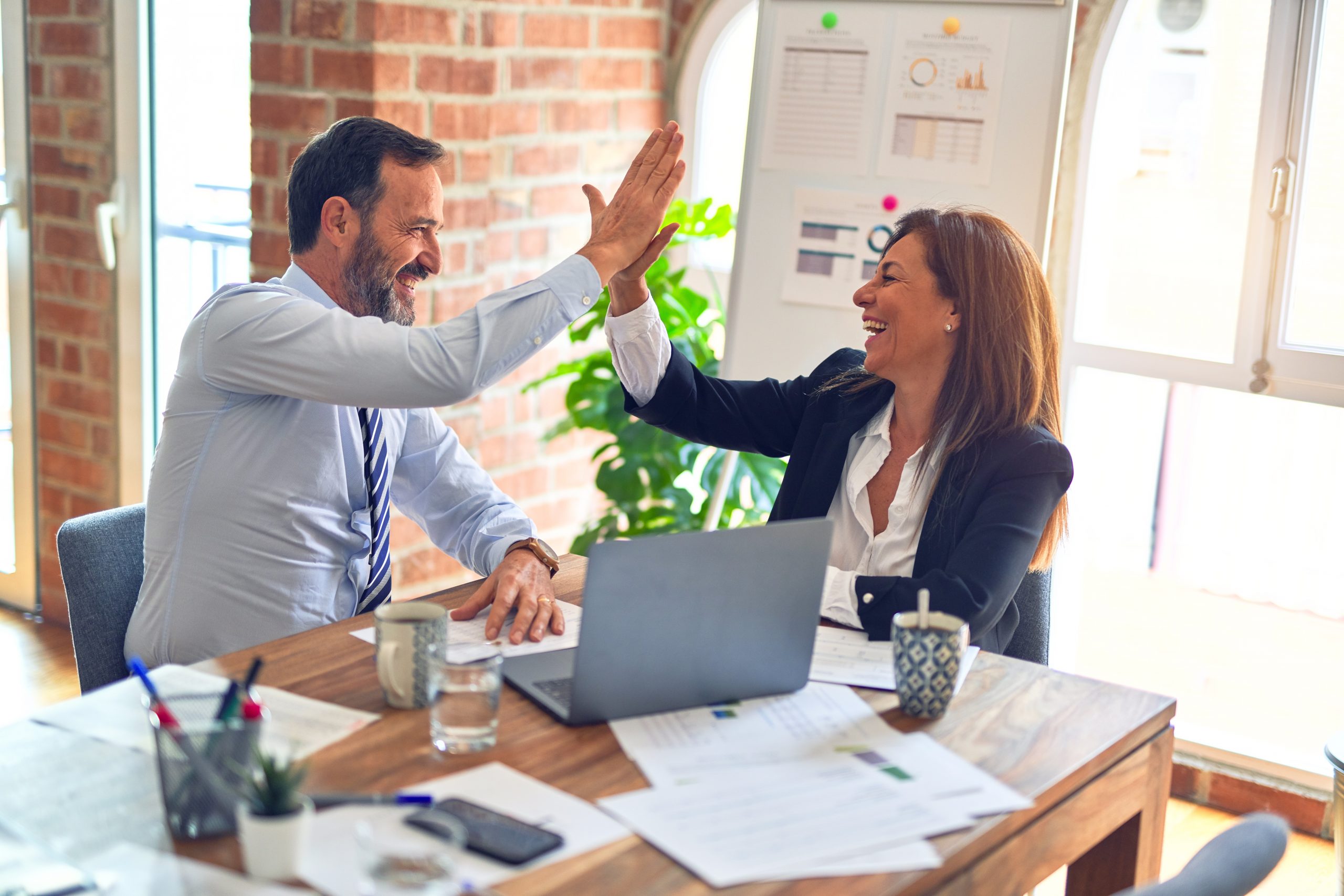 More than 70 million Americans have some form of cardiovascular disease, including stroke, high blood pressure, congestive heart failure (CHF) and acute myocardial infarction (AMI). The numbers continue to rise as the population ages, and improving the timeliness and quality of cardiovascular care continues to be a critical area of focus for healthcare providers. Some facilities are finding success applying statistical methods such as Six Sigma for better process control.
About Virtua Health
Community health system comprised of four hospitals
Two long-term care facilities
Two home health agencies
Two free-standing surgical centers
Ambulatory care, Camden
Fitness center
7,200 employees and 1,700 physicians
7,000 deliveries
$600 million in revenues
Star culture
Improvement program includes Six Sigma, Lean, CAP, Work-out and leadership development
The Cardiac Medication Project
Virtua Health is a four-hospital system located in southern New Jersey, formed through a merger of two health systems in 2000. During this time, Six Sigma was adopted as a rigorous method for improving business and clinical processes, and as a way to support the organization's "Star" culture, as shown in the figure below.
In the fall of 2001, Virtua Health began to examine and improve its quality measures to ensure consistency and alignment with the goals of the Centers for Medicare and Medicaid Services (CMS). Data collected at the time indicated a need for better administration and documentation of medication for CHF and AMI patients.
A Cardiac Program of Excellence (POE) was launched in January 2002. The program was aimed at coordinating high-quality care; incorporating advanced technologies; adopting best practice standards; and connecting providers, sites and phases of care. At first, conventional methods were used to address cardiac medication challenges. When first quarter data indicated no real improvement, the health system's leadership endorsed a Six Sigma team initiative to tackle this important issue.
Identifying the Issues
The project team represented key disciplines from all sites. It began meeting weekly to develop objectives and establish key metrics. During the Define phase, the team discussed data availability and validity, and developed the following project description:
"Increase quality of patient care by use/non-use and appropriate documentation of aspirin, beta-blockers, and ACE (angiotensin-converting enzyme) inhibitors in CHF or AMI patients to achieve or exceed Virtua benchmark goals."
Since this project clearly aligned with Virtua's strategic plan, the project was scoped to include all four acute care facilities, within all medical disciplines. The goal was to meet the standards established by the Joint Commission on Accreditation of Healthcare Organizations. The team identified potential benefits as the ability to achieve improved outcomes for patients with AMI/CHF diagnosis by adhering to evidence-based practice through education, documentation and compliance while meeting regulatory standards and enhancing quality of patient care.
The Measure Phase
During the Measure phase of the project, the team scrutinized the chart review process to assess reliability of the data. Variation was found between reports from the quality review analysts (QRAs) and the results of their own review. Gage R&R was used to examine the existing process, reconcile the differences and develop an accurate measurement system that would meet CMS standards.
Finding serious inconsistencies with data measurement, the team conducted a Work-Out session with the QRAs and case management directors. The session focused on creating a detailed drill-down on the process flow and establishing standard operating procedures or the "gold standard" for reviewing CHF and AMI patient charts. The team also developed a plan to communicate the new procedures to the nursing and medical staffs.
DPMO (defects per million opportunities) levels were identified for each indicator for AMI and CHF. A defect was failure to administer medication properly. With a goal of zero defects, the team found significant room for improvement since baseline data indicated a 4 percent defect rate for AMI patients and a 10.2 percent defect rate for CHF patients. The greatest opportunities and initial team focus centered on administering a beta-blocker to AMI patients within 24 hours of admission and prescribing an ACE inhibitor when discharging them.
Containment was initiated with 100 percent chart review and a plan to further educate the nursing staff, case management, quality teams and physicians.
The Analyze Phase
The Six Sigma team began meeting biweekly as the project began focusing on data analysis and ensuring that the data collection process had improved. The team created detailed process maps and identified drivers of variation. The following table provides additional detail around the team's activities during the Analyze phase:
Table 1: Team Activities in the Analyze Phase
Issue
Conclusion
Solution
Who

Concurrent reviews of AMI and CHF patients

Need to coordinate efforts of case management, quality and nursing in reviewing charts

Met with CCMs, case management and quality to educate on core indicators

Team members specific to campus, Slaterbeck, Elberfeld

Ongoing information of core indicators needed for medical staff and nursing staff

Have team members develop a storyboard template with pathways and indicators to be available at key areas throughout the facility

Identified key areas (physician lounges, cardiac specific units, nursing specific areas), and posted storyboards that are the same throughout the system

Team members specific to campus

Cardiac POE needs real-time access to clinical care advisor to review data

Coordinate with information services (IS) accessibility to system


Cardiac POE director, AVP and Black Belt provided access to system so they can review and provide feedback to case management

Mullin, Slaterbeck, Rodin

Who is going to perform the task of daily chart reviews concurrent with care?

Nursing, case management and quality are all reviewing charts; need to coordinate efforts in regard to the indicators

Case management takes the lead on chart reviews for patients with AMI, CHF and related diagnosis; support from quality and nursing

Case management and quality directors, CCMs

Communication with physicians per need for documentation


Need one point person to communicate directly with physicians in a timely manner

If nursing and/or case management has direct contact with physician, they give necessary feedback; next step is the facility QRA and physician Champion

Case management, QRAs, Singer, Spagnuolo, Fox

Coordination of ongoing chart reviews, documentation completion, and data collection

Need to assign point people within the facility to ensure that activities are being completed and coordinated

Case management coordinates with nursing and quality; all paperwork forwarded to Black Belt and VP quality

Case management, QRAs, Mullin, Elberfeld
The Improve Phase
Based on data from the chart review, the team found that 46 out of 48 defects involving physicians were due to documentation issues. The team conducted another session to pilot best practices and coordinated medical leadership with nursing and case management to standardize practice and eliminate some of the variables.
The team also developed the following root cause analysis:
Table 2: Root Cause Analysis
Factor
Root Cause
Proposed Solutions

Mobile intensive care unit (MICU) run sheets not available on patient charts

Medics unable to complete; shortened documentation not part of permanent chart

Sponsor to work with ambulatory quality director to have MICU run sheets completed and submitted concurrent with care

Inconsistent availability of patient census with diagnosis for nursing and case management

IS integration with canopy system; initial information input by ICD9 code, not description

Work order placed with IS with actual cases to research and advise on proper input process

Physician compliance in completing discharge instructions

Inconsistent follow-through

Directive from medical staff leadership to complete discharge instructions; two-week trial by health information management department to tag all charts without discharge instructions

Consistent practice of multi-disciplinary care of patients across Virtua

Need for Champion at each campus to lead initiatives of the POE

Appointment of nurse leader within each facility to coordinate activities of cardiac POE at local level
The Control Phase
As the project entered the Control phase, the team took several steps to ensure that results would be sustained long-term. Team members developed a flow chart to ensure efficient and timely data distribution, and included the monthly statistical report. They also established standard processes for regular physician-to-physician correspondence, and created a monthly dashboard for the cardiac program's tracking Champion at the local site to followup with the individual physician.
Another key step was using failure mode and effects analysis prior to closing the project to understand and mitigate any opportunities for failure within the new processes. They introduced a standardized data collection form that would make it easier to collect the right information at the right time.
As a result of this project, the team at Virtua Health was able to identify the real drivers of process failure in appropriately administering and documenting cardiac medication. It put solid improvement strategies in place, including physician and staff education, stocking aspirin on each hospital floor and shortening the form that paramedics complete.
The health system exceeded both internal and external benchmarks. Long after the changes were instituted, improved performance continues to be maintained. Virtua's Six Sigma team found it could sustain clinical and cultural change using the Six Sigma process and change management methods.
The table below summarizes the project results and benefits:
Table 3: Project Results and Benefits
Improvement
Y Benefit
Quality Benefit

MICU run sheets are on patient charts within 24 hours of admission

Increased compliance for aspirin given within 24 hours

Compliance with peer review organization indicators for aspirin given within 24 hours of admission and Department of Health regulations for transfer of patient care

Physician completion of written discharge instructions specific to medications for cardiac patients

Compliance and proper documentation of care for discharge medication indicators

Quality of care documented

Standard operating procedures by nursing and case management in chart review, stickie reminders for physicians and availability of discharge instructions

Increased compliance in care and documentation for all indicators

Coordination of care for the cardiac patient by the multi-disciplinary team

Consistent education of nursing per cardiac medication indicators

Increased compliance for medications given within time frames

Nursing staff's increased knowledge base of cardiac medications for AMI and CHF patients

Accurate daily census with diagnosis available through OAS gold and canopy

Increased compliance in care and documentation for all indicators

Timeliness of care improved

Appointment of a process owner at each hospital to coordinate care with directives from cardiac POE

Sustained improvement in all indicators

Sustained results maintained and reported to CMS and the public; appropriate recognition and reporting of quality of care