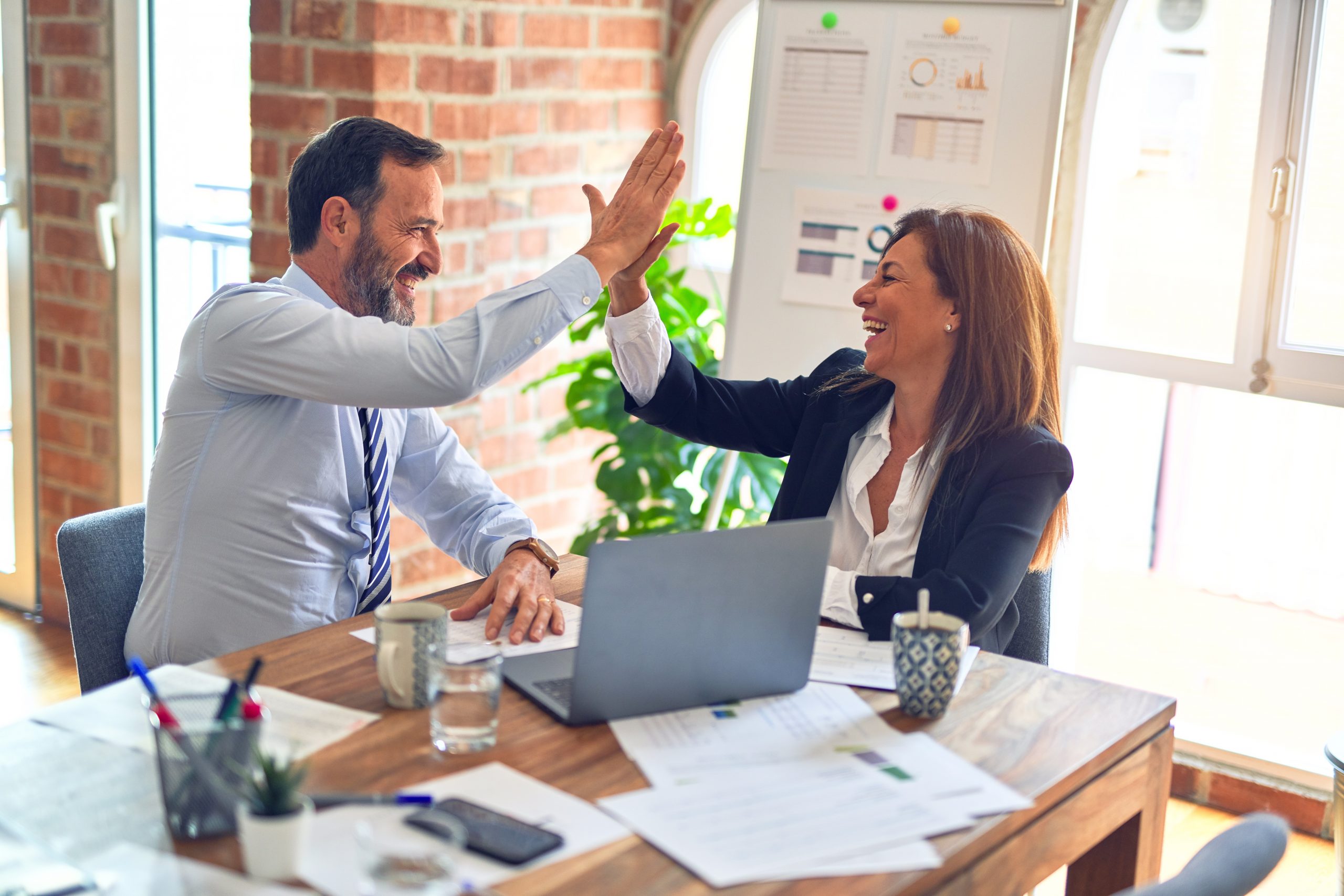 Since the discovery of X-rays in 1895, the field of diagnostic imaging has undergone dramatic changes. Within a year after its introduction, the application of X-rays to diagnosis and therapy had already become an established part of medicine. The decades to follow produced a steadily increasing stream of innovation – including the advent of nuclear medicine, magnetic resonance imaging, PET (positron emission tomography), computed tomography and multi-slice CT scanners, Ultrasound, PACS (picture archival communication systems), RIS (radiology information systems), digital mammography, molecular imaging and speech recognition.
Such advancements opened up life-saving possibilities for patients, allowing disease to be detected and treated earlier and with greater accuracy. With the availability of faster, smarter technologies, however, came a sharp rise in consumer demand, a growing need to recruit and retain qualified technologists and a widening chasm between advancing technologies and traditional workflow. It seemed that although the industry had continued to evolve from a technological standpoint, the processes surrounding diagnostic imaging services had not kept pace with the science delivering better equipment and information systems.
Optimizing Technology Through Process Improvement
Today's imaging technologies provide greater speed and superior image quality. However, when workflow is encumbered by inefficiencies, the benefit to the organization – and ultimately the patients – may not be fully realized. Even with the latest equipment installed, many organizations face delays in report-turnaround time and a backlog of patients waiting for appointments. Diminished capacity and productivity can lead to a variety of problems for diagnostic imaging facilities or departments, including:
Delay in diagnosis and treatment
Emergency department bottlenecks
Increased length of stay
Patient dissatisfaction
Referring physician dissatisfaction
Potential loss of outpatient business
Loss of revenue
To optimize performance, technology must not only be leading edge, it also must be appropriately aligned with the people and process steps involved in the delivery of safe and cost-effective patient care. One approach that has proven to be effective involves the implementation of technical strategies such as Lean and Six Sigma, along with cultural tools to accelerate change and build acceptance.
Applied in diagnostic imaging, this approach focuses on optimizing time, and human and equipment resources; improving service delivery (for patients, staff, radiologists, referring physicians); reducing costs while enhancing revenue. Lean and Six Sigma strategies using the DMAIC methodology (Define, Measure, Analyze, Improve and Control) eliminate non-value-added steps that cause delays, pinpoint root causes for defects and variability, and remove inefficiencies and redundancies that can undermine any organization's best efforts.
The financial benefits to the organization for improving operational efficiency are often significant. The table below illustrates the potential for various modalities:
**Based on average Medicare reimbursement per modality
If a hospital or diagnostic imaging center decides that Six Sigma is the best way to achieve their goals, a project team is assembled and trained in the methodology, often led by experienced consultants or process improvement experts. To maximize the benefits to the organization, it's important for the team to examine the entire operation – including service quality, service cycle, service cost and market potential. Existing assets, resources, equipment, staff, scheduling and transport should all be considered for their potential impact on departmental productivity.
Using the Six Sigma Methodology
With the general areas defined, the team then chooses one or more projects to focus on, depending on the department size. Scoping is an important part of the process, since team organization and effort can often become unmanageable when trying to coordinate more than three project teams within a single imaging department. Projects are selected based on initial findings and are chosen for their alignment with organizational goals and the probability that they will produce results in terms of financial, quality and productivity improvement.
During the Define and Measure phases, it is important to clearly identify critical elements and obtain voice of the customer (VOC) information through stakeholder interviews. Key performance indicators also are gathered, including exam volume, exam duration and room utilization for all modalities; patient, referring physician and staff satisfaction, and staffing to identify current operational performance relative to labor expense, revenue and operational quality metrics. Financial data is pulled from existing systems within the facility and cycle time data needs to be collected manually. Process mapping and sub-process mapping with assigned indicators for selected modalities helps to outline existing procedures within the department.
During the Analyze phase, the project team determines the most critical drivers that may impact the process under examination. Analysis may reveal issues such as slow start-up times in the mornings or scheduling conflicts with physicians. The information also may indicate that a high volume of patients failing to show up for appointments is consuming capacity, or that utilization fluctuates during the day due to bottlenecks in the system or variability in patient arrival patterns. With analysis complete, the team then develops action plans and recommends performance improvement opportunities that are aligned with the organization's strategic objectives. Moving into the Improve phase often is the most challenging, yet most rewarding part of the project. As process changes are actually implemented, long-standing issues are finally addressed and better processes are put in place – changes that will ultimately improve the overall effectiveness of the facility's diagnostic imaging services.
The Control phase begins once process changes have been established and appear to be working. The importance of monitoring results during this phase cannot be underestimated. This is one of the most critical keys to long-term success and a differentiating element for Six Sigma. During this phase, control tools are implemented such as "dashboards" or balanced scorecards to monitor key indicators and ensure that project gains remain on track. It also is important during the Control phase to "institutionalize" the wins, celebrate success and instill ongoing change management capabilities through change management tools.
Two Project Examples in Diagnostic Imaging
Example No. 1: To increase capacity and raise patient satisfaction, Carle Clinic in Illinois needed to improve cycle time for CT exams.
Solutions: Using Six Sigma and change management tools, Carle Clinic uncovered the most critical factors impacting the exam scheduling process and implemented these changes:
Administered contrast solution earlier so patient is prepared for exam on time
Used MRI IV start room to prep CT patients
Expanded tech availability with chart, requisition and file room improvements
Results:
Increased CT capacity by six exams per day
Achieved better predictability in the process
Increased satisfaction
Financial potential approximately $390,000 annually
Example No. 2: Baptist Citizens Medical Center in Alabama applied Six Sigma methods to reduce the cycle time from patient-out to next-patient-in to less than 15 minutes.
Solutions:
Optimize capacity and labor utilization
Improve service levels
Develop marketing plan to improve market share
Use radiology technician in CT to help transport
Rotate CT technicians in X-ray
Revisit protocols
Extend US technicians hours twice/week
Results:
Added 260 additional CT slots on annual basis
Added 780 additional US slots on annual basis
Financial potential $314,744 annually
Summary and Keys to Success
Process improvement and workflow adjustments using Six Sigma and other tools can have a measurable impact on cost and quality of services. Addressing additional areas such as marketing and providing specialized training for technologists also helps the diagnostic imaging department gain advantages in market share and accelerates their return on investment for equipment such as CT scanners and MRI machines.
Diagnostic imaging departments must recognize and respond to new market realities. The business of radiology in all its various forms is growing at a rate of 10 percent each year, driven by an aging population and increasing demand for services. This growth is continuing to strain the ability of healthcare organizations to maintain adequate services. Reimbursement and compliance issues also present certain challenges, and the quest for market share continues unabated. To survive and thrive in this environment, diagnostic imaging departments and facilities must adopt strategies for increasing efficiency and cost effectiveness.
Achieving optimal efficiency, service quality, customer satisfaction and financial success in diagnostic imaging requires more than the installation of superior equipment and information technologies. It also entails adopting a performance-improvement approach that incorporates both a technical and cultural strategy to realize significant, long-term results. Experience provides several additional recommendations for reaching and maintaining Six Sigma levels of excellence in diagnostic imaging:
Develop a plan to accurately set and meet customer expectations
Focus adequate attention on project selection and scoping
Establish a clear understanding of current operations and direction
Determine and focus on key metrics and success indicators
Do not underestimate the importance of the Control phase
Just as the discovery of X-rays a century ago became "the new light" in medicine, operational performance improvement continues to shed new light on opportunities for streamlining and optimizing the services provided within diagnostic imaging.