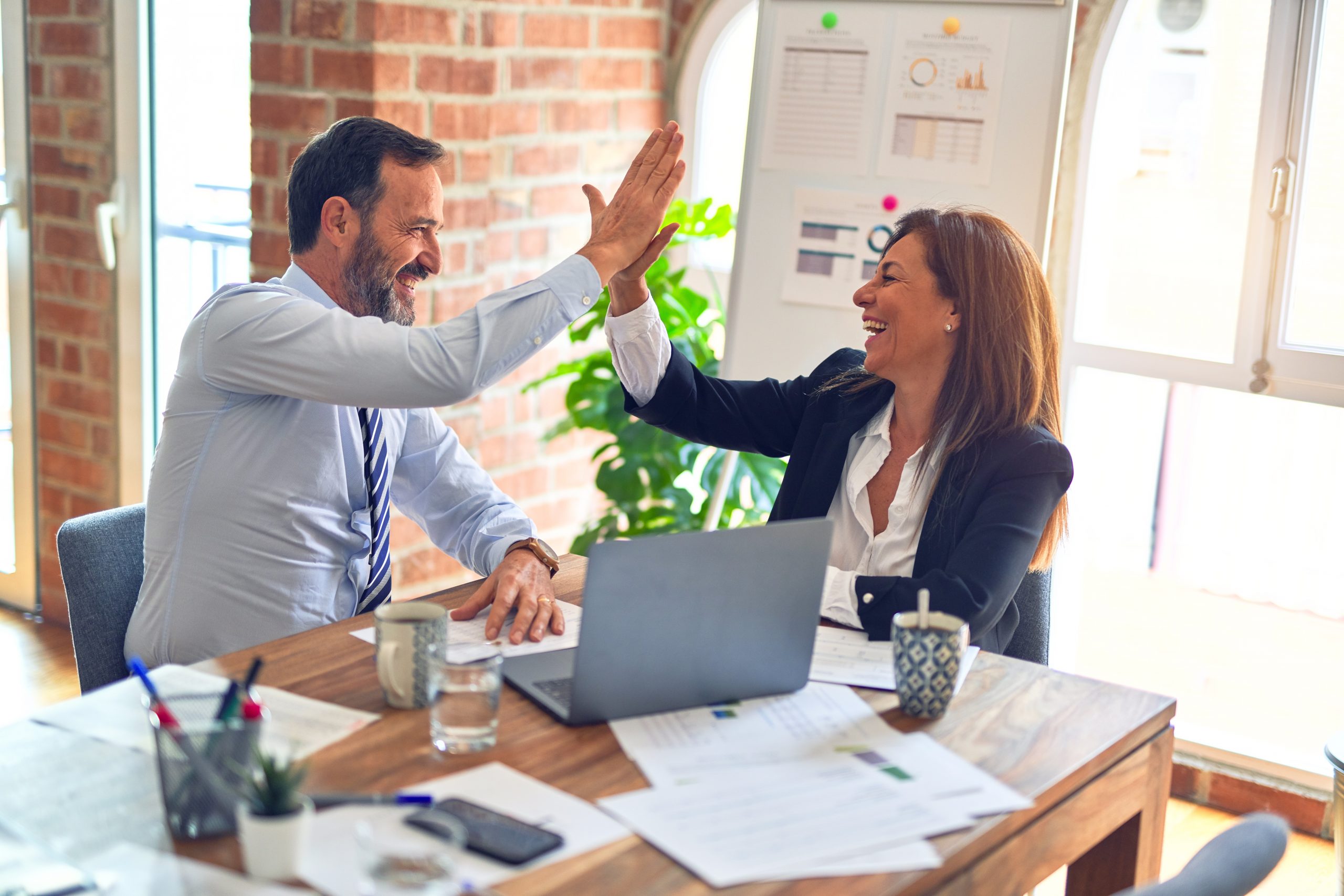 Making the decision to bring Six Sigma into an organization is the first step on a long journey. Although this decision has proven successful for a variety of industries (including healthcare), the best-laid plans may go awry if the focus is solely on the technical side, without considering the cultural and communication aspects of the equation.
Since implementing Six Sigma usually involves changing human behavior, it is critical to include a carefully constructed communication plan that identifies and addresses human concerns. Initiating transformation across a healthcare organization requires meaningful dialogue with physicians, nurses, managers and other key stakeholders. The leadership team must communicate early and often – clearly conveying the vision, strategies and benefits for all concerned. Overlooking this piece of the puzzle may undermine the institution's efforts and could leave employees to fill the gaps with rumor, speculation and cynicism.
Depending on the existing culture and level of familiarity, the news that Six Sigma is being adopted in the organization may elicit a variety of responses – everything from fear of the unknown to enthusiastic endorsement. For some, Six Sigma may represent an unwelcome change in familiar routines…"We've been doing things the same way for years. Why do we have to switch now?" For others it may signify opportunity…"How soon can I sign up for training and start my projects?"
Launching Six Sigma in Healthcare
A thoughtfully designed communication plan can increase the chances of a smooth launch; skipping this step can sink the ship before it ever leaves the dock. It is important to anticipate and respond to the questions employees most frequently ask regarding Six Sigma implementation, such as:
'What Is Six Sigma?'
"What is Six Sigma all about?"
"Isn't this a manufacturing initiative? How does it relate to healthcare?"
"We have been through TQM, CQI, PDCA and other programs. Is this just another 'flavor of the month'?"
"Some of the terminology seems strange. What is the difference between a Green Belt, Black Belt and Master Black Belt?"
'What's in It for Me?'
"How will this initiative affect me?"
"How will it impact my department?"
"Is this a potential threat or eventual benefit relative to job security?"
"Will there be a role to play even if we're not statisticians?"
"We're already stretched thin – where will we find the time for this?"
"Are there career advantages to participating in Six Sigma?"
'What Does This Mean for Our Hospital?'
"How will this benefit our patients?"
"How will physicians respond to Six Sigma? What role will they play?"
"What are the initial areas targeted for improvement and how soon will we see results?"
"What criteria will be used for selecting Black Belts and projects?"
The answers to such questions will obviously depend on the specific goals and objectives the organization has established, the variety of people being communicated with and the amount of information each stakeholder group needs to receive during the early phases of the initiative.
Designing an effective communication plan will require answering the basic questions – who, what, when, where, why and how? (Table 1)
Table 1: Effective Communications Plan Q&A
Question
Answer

Who?

Different target audiences

What?

Six Sigma need, vision, strategy and results

When?

Continual, ongoing

Where?

Use a variety of media

Why?

Set the tone, keep the organization informed

How?

Clear, concise, continual – using a variety of media

Source: From Leading Six Sigma by Ronald Snee and Roger Hoerl
Lessons From the Front Lines
Healthcare organizations already implementing Six Sigma can provide a wellspring of wisdom and advice for newcomers to this approach. Whether deploying Six Sigma within a small, rural hospital or spreading it across a large multi-hospital organization, there are some common communication strategies that can help pave the way to a successful outcome.
Summarized are insights from some of the healthcare providers actively applying Six Sigma within their own institutions:
Let the organization see early and ongoing leadership support.
Know the organization's culture and adapt communication plans accordingly.
Generate awareness and enthusiasm among employees, but do not set unrealistic expectations.
Develop a stakeholder analysis and determine tactics for addressing specific concerns.
Communicate the "shared win" for individuals, patients and the organization.
Leverage existing communication channels where possible and create new mechanisms if necessary.
Use acceptance-building techniques and change management tools throughout the initiative.
Seek and share early wins.
Provide periodic financial reports and dashboards.
Recognize and communicate successful team efforts.
Over-communicate by a factor of 1,000.
Six Sigma Communication Tactics
As an organization begins to build its communication plan, it must consider the variation in audiences and the methods that will be most appropriate for ensuring messages are received and understood. If, for example, there are many people in the organization without access to email or computers, reliance on web-based communications would not be a viable option. The organization also must give thought to the messages that will be shared at different stages of deployment and establish a regular rhythm for communicating through a variety of channels.
Commonly used communication tactics include:
Face-to-face meetings
Town halls
CEO memos to employees
Presentations at staff/management meetings
Videotapes of key meetings
Sets of frequently asked questions and answers
Customized pamphlets explaining Six Sigma in basic terms
Brown bag lunches
Communication manager's toolkit
Intranet posting updates
Regular columns in employee newsletter
Separate Six Sigma newsletters
Phone hotlines
Emails
Milestone recognition events
Suggestion and question boxes
Employee surveys for feedback
Quality quizzes or crossword puzzles
Posters
Shirts with special logos for team members
Keep the Momentum Going
Once the initiative has been under way for a few months and the first wave of projects are entering the Control phase, it is important to continually update and re-energize the organization, and visibly celebrating success. Periodic reports should be distributed, sharing summaries, financial gains, survey results, demonstrating increased patient and staff satisfaction or measurable improvements in service and clinical quality.
As the program takes root within the organization and results begin to multiply, many organizations feel more confident in communicating outside their own walls. Some begin to share case studies in healthcare journals, present at national forums or publicize their commitment to quality through consumer advertising. It was noted at a quality colloquium at Harvard University that there is a growing trend toward direct-to-consumer ads touting quality improvement.
Conclusion: A Process, Not an Event
Communication is an ongoing process – not a one-time event. A well-conceived communication plan should be woven throughout the initiative, with communications flowing up, down and sideways across the organization. The plan must be set in motion even before the first day of training or the first wave of projects.
One reason change initiatives fail is a lack of acceptance in the organization. Building that acceptance begins with the development of solid communication strategies.