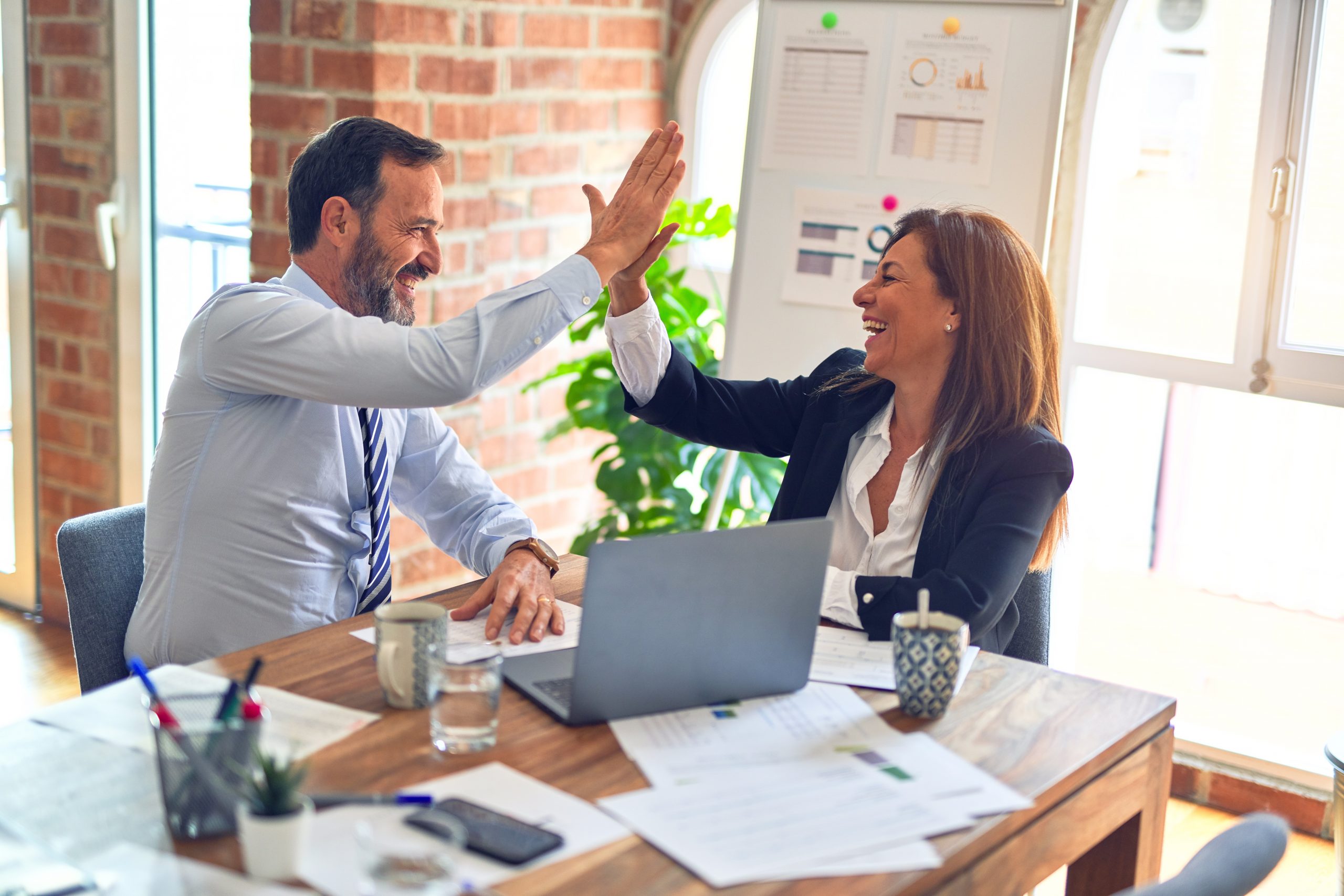 The success of any change is enhanced by building a culture of alignment, accountability and acceptance. This is evident in the implementation and deployment of Six Sigma at Virtua Health, a comprehensive healthcare system consisting of four hospitals and headquartered in Marlton, NJ, USA. Throughout its more than eight year deployment, the organization has worked to spread Six Sigma understanding through various methods, including increased Yellow Belt training, competency exams and mini DMAIC (Define, Measure, Analyze, Improve, Control) projects.
Virtua History
Virtua came into existence in 1998 with the merger of two hospital systems. In that first year, Virtua was operating as an average organization. CEO and President, Rich Miller, knew he needed direction to become a world-class organization. Realizing the need to create a culture built around the patient, Miller initiated the Star culture. Star is based on five attributes that drive delivery of care and focus the organization on providing an outstanding patient experience. The attributes are: Excellent service, resource stewardship, clinical quality and safety, caring culture, and best people.
Once the Star culture was firmly ingrained throughout Virtua, the next question became what tools could Virtua use to improve performance and support the processes that drive the five points of the Star.
Rich Miller looked outside of the healthcare industry to GE, which has a proven track record in sustainable process improvements. The decision was made to collaborate with GE to deploy Six Sigma, and in 2001, Virtua began its journey to become a Six Sigma organization.
This journey enlisted the total commitment of senior leadership and the board of directors, and was accomplished through a systematic and comprehensive implementation plan. Key employees, those considered as future leaders in the organization, were chosen for the role of Black Belts. These key employees included a physician, nurses, and employees with finance and human resource backgrounds. These employees left their full-time jobs, and were trained in Six Sigma at GE. Their vacant positions were back-filled with other employees. The decision to implement Six Sigma in this way came with an initial cost to Virtua of $1.4 million.
Established Resources
Eight years later, Virtua has established a Six Sigma department with six full-time Black Belts who are deployed to operations, plus a Champion and Master Black Belt. The team is a resource to all Virtua operations departments. The principle charge to the Six Sigma department is the facilitation of problem solving and process improvement efforts across the organization. The department serves as an internal consultant to operations leadership and supports their customers by employing a set of process improvement methods known as the Virtua Toolkit.
The Six Sigma department also utilizes the resources of trained Green Belts who have a full-time job and are interested in developing their knowledge of Six Sigma. Once trained, these employees are valuable resources to their staff, their manager and patients.
To complement Six Sigma, Virtua has also established Lean as a process improvement tool. This further enhances Virtua Toolkit and opens up additional process improvement options for leaders.
Spreading the Word
With Lean Six Sigma firmly in place as the process improvement methodology used at Virtua, it became evident to leadership that another level of training was necessary. They wanted to ensure the transfer and use of the methodology to front-line managers. The training would give the managers the foundation to speak the language of Six Sigma, understand what was being discussed in meetings, and a basic knowledge of how to utilize the tools to make improvements in their area as well as to identify processes in need of improvement.
In May 2004, a two-day Yellow Belt training was introduced with a total of 97 employees attending training in the first year. Enrollment increased the following year, with a dramatic drop in attendance in 2006, which did not meet Miller's expectations. Yellow Belt training was then made mandatory for all managers at Virtua. The accountability for this flowed directly into annual goals and objectives for all management levels. Reports outlining those not trained were given to Miller and other leaders in the organization. This mandate was successful, and 302 employees were trained in 2007; 242 of those trained were managers (see table below).
Yellow Belt Attendance

| Year | Total Trained | Managers | Non-managers |
| --- | --- | --- | --- |
| 2004 | 97 | 81 | 16 |
| 2005 | 221 | 172 | 49 |
| 2006 | 87 | 57 | 30 |
| 2007 | 302 | 242 | 60 |
| 2008 | 94 | 59 | 35 |
| 2009 | 53 | 19 | 34 |
| Total | 854 | 630 | 224 |
In 2008, the Six Sigma department was once again challenged with ensuring ongoing knowledge and use of the tools. To further embed Six Sigma into the DNA of the Virtua family, an annual online competency became mandatory for all management levels. According to a letter from Miller to the management staff, "this annual competency helps to keep Six Sigma language in the forefront of the organization; additionally it enables you to utilize the appropriate tools in daily problem solving and improvements important to all of your customers."
Also in 2008, Six Sigma project activity extended to include completion of mini DMAIC projects by newly trained Yellow Belt managers. In the first round of this new initiative, Black Belts mentored the newly trained Yellow Belts on these mini projects. The program later extended to have Green Belts or Black Belts mentor second and subsequent rounds of Yellow Belt projects. Engaging Green Belts to mentor Yellow Belts ensures continuous learning and empowerment on the use of the methodology.
Having newly trained Yellow Belt managers complete a mini project hardwires what they have learned about Six Sigma into their daily processes. Three months after completing training, Yellow Belt managers report out the progress of their project activity to the most senior leaders in the organization.
Key success factors to implementing and sustaining this program are:
Yellow Belts working on well-scoped projects that are in their control
Projects lasting no longer than three months
Training curriculum is adjusted to this new initiative
Excellent communication between the Yellow Belt and the mentor
Significant support from the Six Sigma department
This initiative did not come without challenges. Some lessons learned are:
Analyzing data is a challenge for some and discrete data may be easier for Yellow Belts.
Plan for support of newly trained Yellow Belt managers who may have a lack of computer application knowledge (e.g., Excel, PowerPoint).
Organizational priorities in a clinical environment can cause delays.
The time commitment from Six Sigma department and mentors can be labor intensive.
Success Factors
To be successful in implementing and sustaining Six Sigma in an organization, it must become ingrained in the way people work. Virtua continues to fine-tune the application of Six Sigma; first through aligning resources with training, and team building; second by monitoring expectations through rigor and accountability; and third by ensuring acceptance by listening to the voice of the customer.