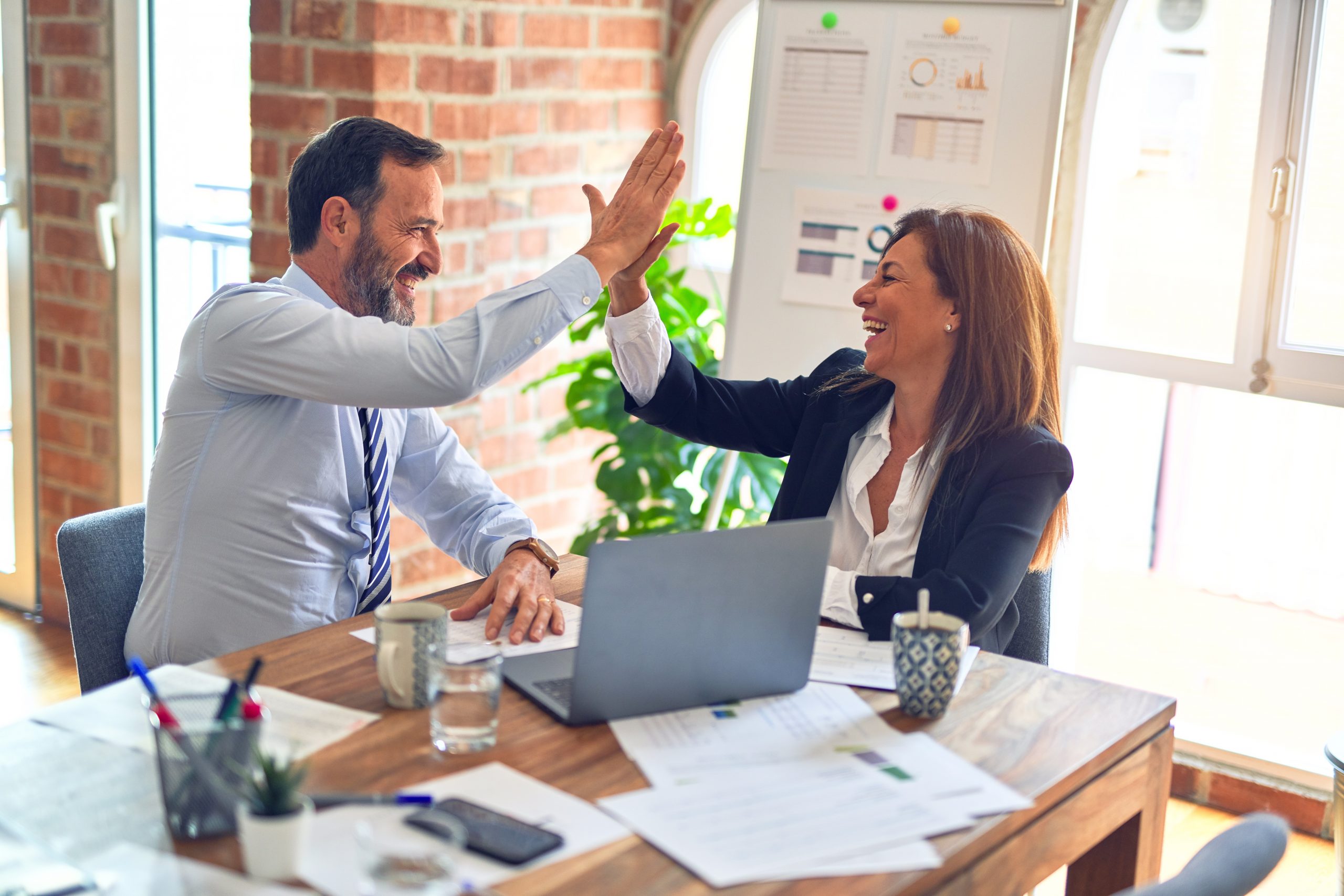 After embarking on a Six Sigma journey, many organizations soon realize that one of the most significant benefits is also one of the most difficult to quantify. It cannot be measured in terms of "Z" scores or analyzed using a box plot. This benefit is the "people value" (no relation to p-value). It is the positive effect that a well-planned implementation can have on a company's culture and on the development of leaders.
Changing Healthcare, One Team at a Time
Back in 1998, transforming the culture was one of the initial goals for Kentucky's Commonwealth Health Corporation (CHC), the first healthcare provider to adopt Six Sigma on a system-wide basis. To understand the impact of Six Sigma on management culture, communication and empowerment, CHC distributed a survey in August 1998, prior to training and implementation. By February 1999, scores had risen 20 percent and revealed greater teamwork, a higher level of patient-centered decision making and a better understanding of the organization's direction.
At the time, CHC's executive vice president, Jean Cherry, commented on the transformation that was occurring: "One of the biggest benefits we've seen is through our workforce and the reaction that our employees have had to Six Sigma. It helps them garner a lot of respect both within the organization and in the community for the contribution they've made to improvements. They have a much deeper knowledge of what they do and how to do the best job they can. You can see that in the satisfaction they have in their jobs, and we see it in lower turnover and increased employee morale," she said.
Since then, a variety of hospitals and health systems have adopted Lean, Six Sigma and change management methods. Many have been pleasantly surprised to see that beyond individual project results or financial returns, their teams are developing vital problem-solving and leadership skills.
Maintaining Momentum at New York-Presbyterian
In 2003, New York-Presbyterian Hospital (NYPH) launched an ambitious performance improvement program across their 2,242-bed, not-for-profit academic medical center. Multiple projects have produced cost and quality benefits, and internal education is continuing. The hospital takes pride in the fact that the first 10 Black Belts trained have now been promoted back into the organization.
"I believe this is a testament to the leadership development aspect of Six Sigma," said Dr. Mary Cooper. "Participants in the program are very attractive to those who are hiring, and having the Black Belts dispersed out into the organization has been very helpful. There are now 160 Green Belts trained, and all the Black Belts are still committed and highly motivated."
But as most practitioners are quick to point out, creating and sustaining culture change in healthcare requires more than Six Sigma. In 2005, NYPH also adapted new management and leadership systems, and created a year-round operating calendar with "clear deadlines, hand-offs and accountability."
The health system is self-sufficient now, and has built a sustainable framework that includes Six Sigma, Lean, Change Acceleration Process (CAP), Work-Out and new management models. The graphic below illustrates the timeline and phases for the cultural transformation that is taking place at New York-Presbyterian Hospital.
Mowing the Field of Dreams
Prior to Six Sigma, Memorial Hermann Southwest Hospital in Houston, Texas, had used a problem-solving process called FOCUS/PDCA (Find-Organize-Clarify-Uncover-Start/Plan-Do-Check-Act). Multiple projects were scattered throughout the hospital, achieving varying degrees of success and sustainability. The leadership team decided to pursue a hospital-wide implementation of Six Sigma and change management for several reasons. The hospital wanted to:
Engage the whole organization
Facilitate culture change
Provide structure/resources for change management
Focus on the customer and what is critical to quality
Focus on stakeholder buy-in with tools like CAP and Work-out
Expect outcomes and focus on continuous monitoring
Support the organization's strategic plan
"Quantitatively, the goal with Six Sigma is to generate fewer than 3.4 defects per million opportunities. Culturally, this means we need to learn how to be nearly flawless in executing our key processes," according to Dr. Robert Morrow, chief medical officer at Memorial Hermann Southwest.
"For a long time, we had what I call a 'field of dreams' mentality. In other words, if we built a hospital, we assumed the physicians and patients would come. That has been changing in recent years, and as the environment has become more competitive and consumer-driven, we've had to find new ways to maintain our edge," Dr. Morrow said. "The improvement initiatives we have adopted, which include tools like Six Sigma and Lean, are helping us to achieve our goals and create the 'destination hospital.'"
Centura Health Builds Leadership Competency
Deborah Smith is a Master Black Belt and change facilitator at Centura Health in Colorado. She said that the only way for an organization to reach its full potential is through people.
"That can only happen if the organization is able to recruit and retain a talented and inspired workforce," said Dr. Smith. "It begins with a committed leadership team, and this is what process improvement competency is all about – developing leaders to take Centura to the top."
Centura has defined success as having:
Standardization across the system
Common language and approaches
Measurable and consistent processes
A feeling of never being satisfied with good…a passion for continuous improvement
Leadership-driven process
"We believe this framework is better for hospitals, better for physicians and staff…and, most importantly, better for patients and families," Dr. Smith said.
Leading Change at Charleston Area Medical Center
Charleston Area Medical Center in West Virginia was another early adopter of the Six Sigma approach. Attention to the "A," or acceptance side of the equation, has made the difference in this organization.
At a conference in March, Dr. Glenn Crotty, chief operating officer, and Josh Floren, associate administrator, shared their insights and experiences. They noted the importance of driving awareness and creating a shared need in the organization. To gain physician buy-in, they said it was important to focus on how patients would benefit – not just the financial rewards.
"You also have to shape the vision," Dr. Crotty said. "Help people see that this is not just another task, but an opportunity to improve patient outcomes. Use visioning exercises to identify how the process would work in a perfect world. Then, to mobilize commitment, you need to make sure all parties know that other critical members of the group support the changes. Set up a work team that includes all persons involved in making it work. And be sure to get the physician's professional organization to support it."
Conclusion: Shaping the Future
In the end, many factors will contribute to the level of success a healthcare organization is able to achieve. But to make the most of Six Sigma as an enabler for culture change, most experts believe it is crucial to begin with a carefully crafted plan that focuses heavily on acceptance and alignment with strategic goals. And no organization should ignore the experts' advice to select the best and brightest people for key roles.
Those who are just beginning a new initiative in their organization should aim for quick wins with meaningful, well-scoped projects. Projects should target specific processes that can be mapped or measured. Avoid projects with too broad a scope such as "raising patient satisfaction" or "improving retention." These are more likely to be among the outcomes that result from various projects, not the purview of a single project.
Along with all the things that can and should be measured – return on investment, cycle time reduction, increased capacity, fewer errors, etc. – remember that perhaps the greatest gain from a well-planned initiative will be the immeasurable difference in people. Transforming the culture to one that continuously strives for perfection and feels empowered to make change happen will ultimately translate to better care for patients. Achieving that goal can make all other metrics seem less important.