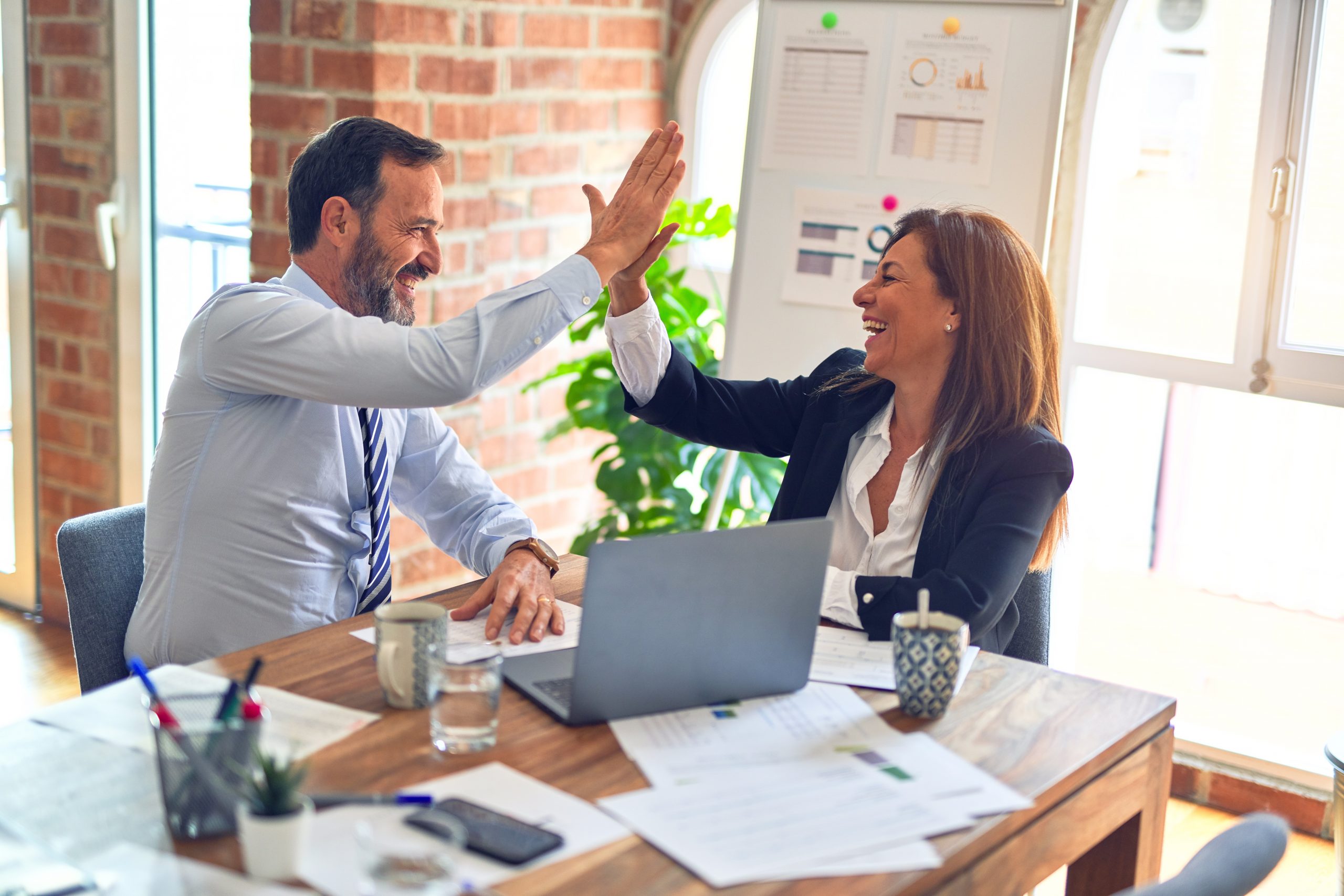 In 2006, the board, administration and staff at Louisiana's Thibodaux Regional Medical Center (TRMC) decided their operating room (OR) suites represented an opportunity for improvement. Rising demand, costs and competition were all signals that the hospital would need to either invest in expansion or operational efficiency.
Taking the less glamorous and more difficult path of improving efficiency, the team employed a combination of Lean, Six Sigma, modeling and Change Acceleration Process. One aspect of the initiative would be to increase on-time first-case starts. When the first surgical case of the day starts late, it delays subsequent cases, causing bottlenecks and frustrating patients, surgeons and staff.
To tackle this issue, a multi-disciplinary team was formed consisting of surgeons, OR nurses, certified registered nurse anesthetists (CRNAs), anesthesiologists, administration, scrub technicians, OR transporters, ambulatory care unit (ACU) nurses, Master Black Belts, an OR scheduler and IT representatives. TRMC benefits from strong leadership and a longstanding commitment to performance improvement – advantages that proved instrumental in guiding the overall success of the OR initiative.
The team had to find out why the hospital's first surgical cases of the day were below expectations – only 40 percent were meeting the 7:30 a.m. cut time. Table 1 shows the average first-case delay by service line. First cases averaged a 15-minute delay.
Table 1: Average First-Case Delay by Service Line
Service Line
Delayed First-Case Cut Time (min)
Cardiovascular
5
Dental
8
Ear, Nose and Throat
10
General
5
Gynecology
8
Neurosurgery
12
Ophthalmology
16
Orthopedics
10
Plastics
35
Urology
10
Vascular
28
Median: 15 min, Mean: 10 min, StDev: 5 min
•First-case late starts greater than 120 minutes were outliers
Further investigation identified that physicians were responsible for driving the behavior that shortened delays in specific services. Through data analysis, interviews, process mapping, brainstorming and patient flow modeling, the team identified the following improvement opportunities:
Utilization of pre-admit testing by all first-case surgery patients
Clear definitions and roles, responsibility, and accountability among anesthesia, surgeons, ACU, OR, inpatient floor and transport staff
Clear and timely staff communication
On-time first case starts policy modified, communicated and enforced
On-time first case starts performance results measured and shared
Physician office, staff and patient education
Approximately 38 percent of surgery patients scheduled and completed pre-admit testing prior to the day of surgery. Therefore, up to 62 percent of first-case patients were at risk of experiencing a delayed or cancelled surgery due to lack of preparation.
Clarifying Roles and Responsibilities
Observation showed that processes, roles, responsibilities and definitions to support first cases varied among the staff. There were also different views as to what constituted an on-time first-case starts. The figure below shows the process steps that must be executed prior to an OR first-case start.
The PAT team validates that all patient data is complete, including lab, imaging, cardiology and other results, and that information is transferred to acute care. A fax form was modified to notify the surgeon of abnormal results. A standardized method was developed to communicate concurrence and further testing.
Failed communications can delay or cancel the first-case start. Even with a committed staff, communication drops were observed during the analysis phase of the project that resulted in first-case delays.
TRMC had an active OR committee, but through this project they rose to an even higher level. The OR committee leader (also a surgeon) helped to enforce policies, support the team's decisions and deal with difficult issues.
Measuring and Sharing Results
Accurate measurement is essential to process improvement. The TRMC standard for on-time first-case starts was a 7:30 a.m. cut time. There was minimal visibility, however, to actual performance by staff and surgeons. Since the project produced clear definitions and daily result postings, TRMC has shown a 58 percent improvement.
About Thibodaux Regional Medical Center
Thibodaux Regional Medical Center is a 185-bed hospital in Thibodaux, La., led by Greg Stock, president and CEO. As a regional referral center, the hospital offers a wide range of highly specialized services. TRMC recently received acclaim through the Press Ganey Summit Award, which recognizes hospitals for sustaining the highest level of patient satisfaction for three or more consecutive years. Additional information can be found at thibodaux.com.
Education also contributes to project success. Special breakfast and lunch sessions helped to build relationships and educate the physician office staff. Information was shared regarding improvements, expectations, new definitions and policy changes.
Among the anticipated benefits from the project were increased operational efficiency, delighted patients, satisfied surgeons, empowered staff, a more predictable OR schedule, the potential for subsequent OR cases starting on time and fewer patient flow bottlenecks. To drive significant change, the team set a target of 100 percent for on-time first-case starts.
Two simple, "quick hit" solutions were implemented:
Make sure first-case patients are scheduled for pre-admit testing.
Notify anesthesia of all first-case patients completing pre-admit testing without an anesthesia interview.
The hospital's policy defined a first-case start as a 7:30 a.m. cut time with a 7:15 a.m. induction time. Some staff and surgeons believed it was a 7:15 a.m. cut time, which caused variability in arrival times, disconnects in patient prep times, and dissatisfied surgeons feeling the impact of an extended wait time.
Implementing a 7 a.m. induction time led to a re-alignment of arrival times to ensure the OR is setup, patient is prepped, drugs and medicines are ready, the surgeon is in house, and the patient is asleep. It is the responsibility of the surgeon to mark their arrival on the OR board or inform the OR flow coordinator to signal approval to start induction by 7 a.m.
Implementing Changes
New policies were communicated and a two-week pilot was conducted to adjust arrival patterns. Letters were sent notifying surgeons of their success or failure at achieving the target.
Following the pilot, the changes went into effect. Daily dashboards, with team-member (RN, CRNA, surgeon) names, time metrics and delay reasons were posted. Table 2 is a sample of the dashboard (with names removed) that is posted for staff and surgeons.
Table 2: Sample of Daily Dashboard for OR First-Case Starts
First-Case Starts, Week of 7/16/2007 to 7/20/2007
Surgery Date
Circulatory RN Name
Wheels-in Time
CRNA Name
Induction Time
Surgeon Name
Cut Time
Operating Room
In-OR Delay
Induction Delay
Cut-time Delay
7/16/2007
Circ A
6:50 a.m.
CRNA A
6:52 a.m.
MD A
7:05 a.m.
OR Rm. 1
 
 
 
7/16/2007
Circ B
7 a.m.
CRNA B
7:05 a.m.
MD B
7:20 a.m.
OR Rm. 2
NREADY ACU
 
 
7/16/2007
Circ C
6:57 a.m.
CRNA C
7:02 a.m.
MD C
7:25 a.m.
OR Rm. 4
 
MD LATE
 
7/16/2007
Circ D
6:50 a.m.
CRNA D
6:51 a.m.
MD D
7:10 a.m.
OR Rm. 5
 
 
 
7/16/2007
Circ E
7 a.m.
CRNA E
7 a.m.
MD E
7:11 a.m.
OR Rm. 5
CHART NO
 
 
7/17/2007
Circ A
6:46 a.m.
CRNA A
6:54 a.m.
MD A
7:08 a.m.
OR Rm. 2
 
 
 
7/17/2007
Circ B
6:52 a.m.
CRNA B
6:55 a.m.
MD B
7:12 a.m.
OR Rm. 3
 
 
 
7/17/2007
Circ C
6:55 a.m.
CRNA C
7 a.m.
MD C
7:28 a.m.
OR Rm. 4
 
 
 
7/17/2007
Circ D
6:49 a.m.
CRNA D
6:50 a.m.
MD D
7:05 a.m.
OR Rm. 5
 
 
 
7/17/2007
Circ E
6:52 a.m.
CRNA E
6:58 a.m.
MD E
7:04 a.m.
OR Rm. 6
 
 
 
Delay codes were revamped to clearly identify roles, responsibilities and processes. The nursing staff was educated on the urgency of using the delay codes for any cases inducing after 7 a.m.
Daily and weekly dashboards were posted to share the success with the team. The quality team owns collecting delay codes and publishing a weekly on-time first-case dashboard that is distributed and posted in the OR lounge.
OR Committee Approves and Enforces Policy
The physician leader was key in winning the buy-in and implementation by the OR staff, project team and OR committee. The OR committee approved and published an on-time first-case policy with the following highlights:
First-case patients are highly recommended to schedule for PAT at least a day prior to surgery.
Surgeons will be limited to three first case starts per month.
Surgeons are required to be in the hospital by 6:55 a.m.
All first-case starts will have an induction time on or prior to 7:00 a.m.
Excessive surgeon late inductions within a six-month period will result in the loss of first case scheduling privileges. Official warning communication after three late inductions.
Loss of first-case privileges for one month after six late inductions within a six-month period.
Loss of first-case privileges for three months after nine late inductions within a six-month period.
After each late first-case start due to a surgeon, a letter is sent notifying the surgeon of their delay. Surgeons are encouraged to provide a response to the OR committee refuting or explaining the violation. Clear performance metrics are reviewed by the OR committee, which takes actions as outlined in the policy. A report is provided to the chief of anesthesiology highlighting anesthesia late starts. This allows the chief to address the issue directly with individual CRNAs.
Performance Results
Prior to the project, 40 percent of cases had a 7:30 a.m. cut time. Nine months later, the improvements have been sustained (Table 3). Currently, 98 percent of first cases have cut time by 7:30 a.m., with an average cut time of 7:10 a.m. Surgeons and patients experience less wait time and cancellations. The current policy provides better allocation of first cases to all surgeons.
Table 3: Monthly Dashboard of Metrics for OR First-Case Starts>
First-Case Starts
Target
Baseline
Jan-07
Feb-07
Mar-07
Apr-07
May-07
Jun-07
Jul-07
Aug-07
Sep-07
Percent of First Cases Induced by 7 a.m.
100
No data
80
91
87
89
92
92
83
88
89
Average Cut Time
 
40 percent by 7:30 a.m.
 
 
7:07 a.m.
7:09 a.m.
7:08 a.m.
7:12 a.m.
7:13 a.m.
7:12 a.m.
7:13 a.m.
Motivational leadership from surgeons, the anesthesia team, administration and staff was essential in the success of this project because it involved changing established practices, neutralizing detractors and gaining buy-in. Administration and surgeon leadership sacrificed personal time to meet, share ideas and take clear positions on some unpopular changes and policies. They ensured that staff and surgeon accountability was visible and reviewed to support project success.