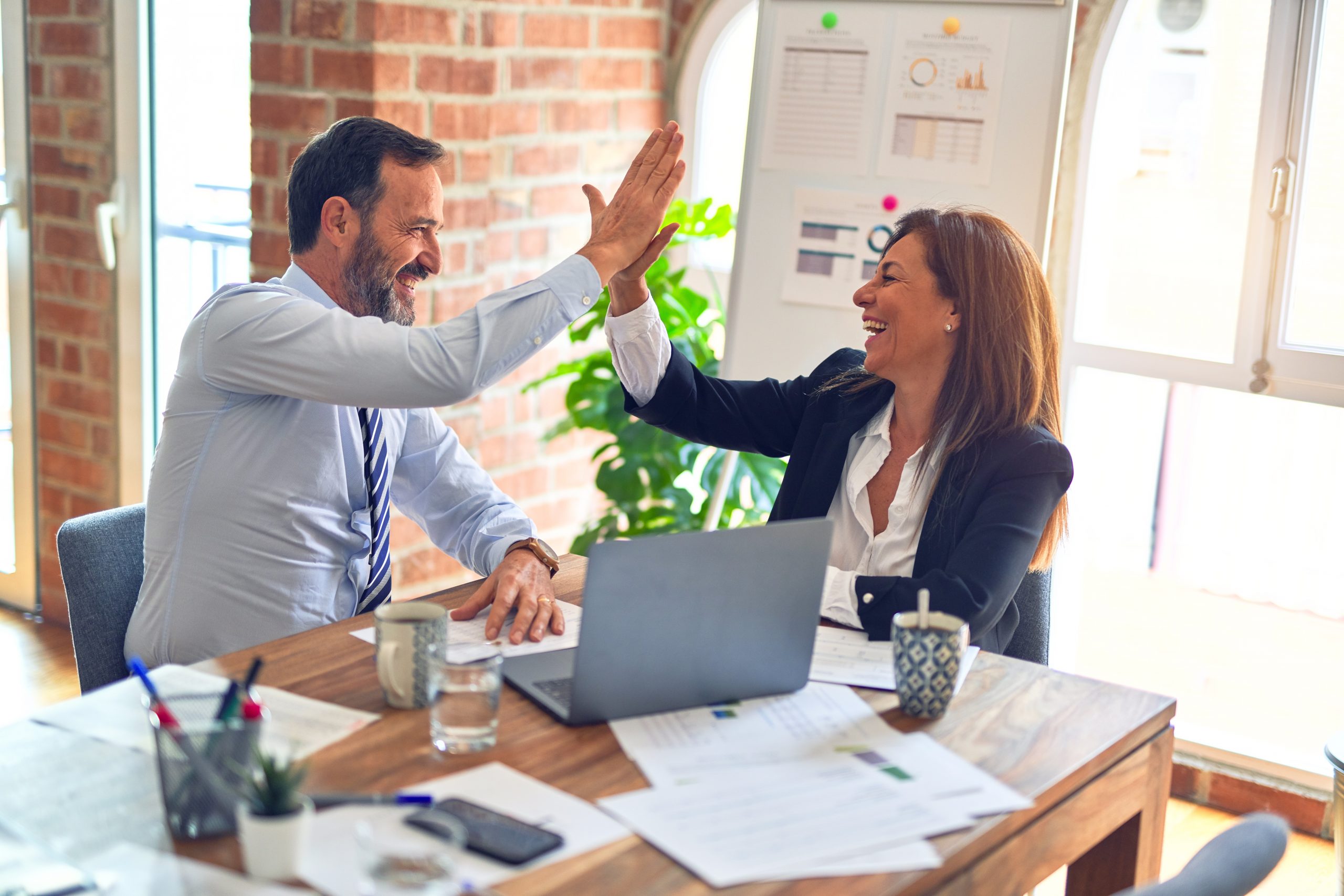 The fact that patients are not entirely safe in a hospital is not breaking news. Errors in healthcare delivery were occurring long before the 1999 report by the Institute of Medicine exposed significant gaps in the healthcare system in the United States.
The institute's report, To Err Is Human: Building a Safer Health System, found that healthcare was at least a decade behind other high-risk industries, such as aviation, in its attention to ensuring basic safety. The studies also revealed that more Americans are dying each year from preventable medical errors than from breast cancer, AIDS or motor vehicle accidents. The shocking statistics touched off a lively debate and sparked a renewed interest in a variety of performance improvement initiatives. 
Costly Mistakes
Human toll – Medical errors injure 1 in 25 hospital patients and cause death for roughly 44,000 to 98,000 Americans annually. This is equivalent to one major airliner crash daily and estimates do not include errors made in the outpatient setting.
Financial toll – Poor quality also contributes to rising healthcare costs. According to the Institute of Medicine, the price tag for medical errors is anywhere from $17 to $29 billion each year. In a study on inpatient care at two large hospitals, errors in ordering and administering medicines accounted for 56 percent and 34 percent of preventable adverse drug events. Such medication errors cost the economy about $2 billion each year.
More recent studies suggest the institute may have actually under-estimated the scope of the problem. Regardless of exact numbers, it seems the healthcare industry as a whole is having trouble adhering to the primary oath in medicine: "First, do no harm." In most cases, however, the fault lies not in the negligent or willful acts of a few bad apples, but in systemic flaws, inadequate communication and widespread process variation. 
On the plus side, amazing technological, pharmaceutical and clinical advances are providing lifesaving capabilities not available 30 years ago. However, delivering 21st century medicine using 20th century processes can add unmanageable layers of complexity to the system – and offers more opportunities for mistakes to occur.
For answers, the healthcare sector has looked both within and beyond its boundaries, adapting problem-solving strategies that have been successfully applied within aviation and other high-risk industries. While there is no single magic formula that can quickly transform the industry, there are valuable lessons that can be learned from those who have gained some ground in the quest to reach Six Sigma levels of excellence in healthcare. 
In Search of Solutions
A variety of incidents fall under the general heading of medical errors, including wrong medication ordering or administration, patient falls and hospital-acquired infections. Underlying causes may include bad handwriting or labeling, faulty checkpoints, inadequate or incompatible technology, resource constraints or a lack of standard operating procedures. Since a single stay in the hospital may include encounters with 10 or more caregivers, errors may also occur during "hand-offs" – from one nursing shift to another or one specialist to another.
To target the right opportunities and understand the specific factors that are driving error rates within any given organization, the use of tools such as root cause analysis, process mapping and FMEA (Failure Mode and Effects Analysis) can be helpful.
| | | |
| --- | --- | --- |
| Procedure | Before | After |
| Antibiotic Given Within 60 Minutes | 14% | 88% |
| Right Antibiotic Administered | 32% | 90% |
| Right Antibiotic Dose | 30% | 94% |
| Redose After 240 Minutes | 52% | 93% |
The process improved 91 percent from 0 sigma to 2.86, and results are continuing to be monitored through the Control phase. 
"We voluntarily agreed to participate in a national collaborative about two years ago to improve patient outcomes," said Debbie Young, a registered nurse and Six Sigma Green Belt at CAMC, "Therefore when CMS (Centers for Medicare and Medicaid Services) started monitoring these indicators, we were ahead of the game. We were a year and nine months into the project before we actually started being audited, and having this process in place has been very helpful – we've already made significant improvements."
Developing a Safer System
Every error has at least one root cause, and every cause has a solution. Using a structured, evidence-based approach like Six Sigma helps to identify and address the underlying causes of errors and inefficiencies in healthcare. The ultimate goal is to create a completely safe, efficient and cost-effective system for providing the best patient-care.
Every error has at least one root cause, and every cause has a solution. Using a structured, evidence-based approach like Six Sigma helps to identify and address the underlying causes of errors and inefficiencies in healthcare. The ultimate goal is to create a completely safe, efficient and cost-effective system for providing the best patient-care.
Reaching this ambitious goal will undoubtedly require a multi-pronged approach. Computerized physician order entry (CPOE) and barcoding can help to address some aspects, such as poor handwriting or misidentification. Unfortunately, fewer than five percent of U.S. hospitals currently have a functioning CPOE system in place and less than two percent have bar-coding systems, according to Drs. Robert Wachter and Kaveh Shojania at the University of California San Francisco Medical Center. 
Advanced technologies will play a role in building a better healthcare system, but improving patient safety also will require redesigning processes and strengthening organizational culture. Healthcare providers must continue to move toward a transparent, non-punitive system for identifying, reporting and reducing errors. The effective utilization of technical and cultural change management tools can help to support this transformation.
Tips for Improving Patient Safety
Develop clear policies and protocols for patient safety aligned with national guidelines and organizational objectives.
Provide regular communication on patient safety initiatives throughout the organization.
Establish a culture which understands that quality is part of an enterprise-wide endeavor. Efforts should not be relegated to a single person or department.
Encourage transparency through a non-punitive system for tracking errors and near-misses.
Ensure technology is an appropriate enabler for quality (rather than a hindrance) by addressing the age, condition, utilization and relevant training involved with specific equipment, such as heart monitors.
Make sure patient safety projects are well defined with appropriate parameters and targets.
Support and implement patient safety education for staff, physicians, patients and families.
Implement and monitor appropriate changes in care processes, workflow and technology based on valid data analysis.
Patient Safety and Six Sigma Resources
Here is a list of resources relative to patient safety and Six Sigma.
To Err is Human: Building a Safer Health Care System. Institute of Medicine, Washington, D.C. (USA); National Academy Press; 1999.
Crossing the Quality Chasm: A New Health Care System for the 21st Century. Institute of Medicine, Washington, D.C. (USA): National Academy Press; 2001.
Patient Safety: Achieving a New Standard of Care. Institute of Medicine, Washington, D.C. (USA); National Academy Press; 2003.
Internal Bleeding: The Truth Behind America's Terrifying Epidemic of Medical Mistakes. R. Wachter and K. Shojania; Rugged Land Publishers, New York, 2004.
"Six Sigma Program Takes Aim at Medical Errors." B. Abel; HealthLink, 2003. http://healthlink.mcw.edu
2004 National Patient Safety Goals, Joint Commission on Accreditation of Healthcare Organizations, http://www.jcaho.org.
Leapfrog Group for Patient Safety: www.leapfroggroup.org
National Patient Safety Foundation: www.npsf.org
Institute for Safe Medication Practices: www.ismp.org