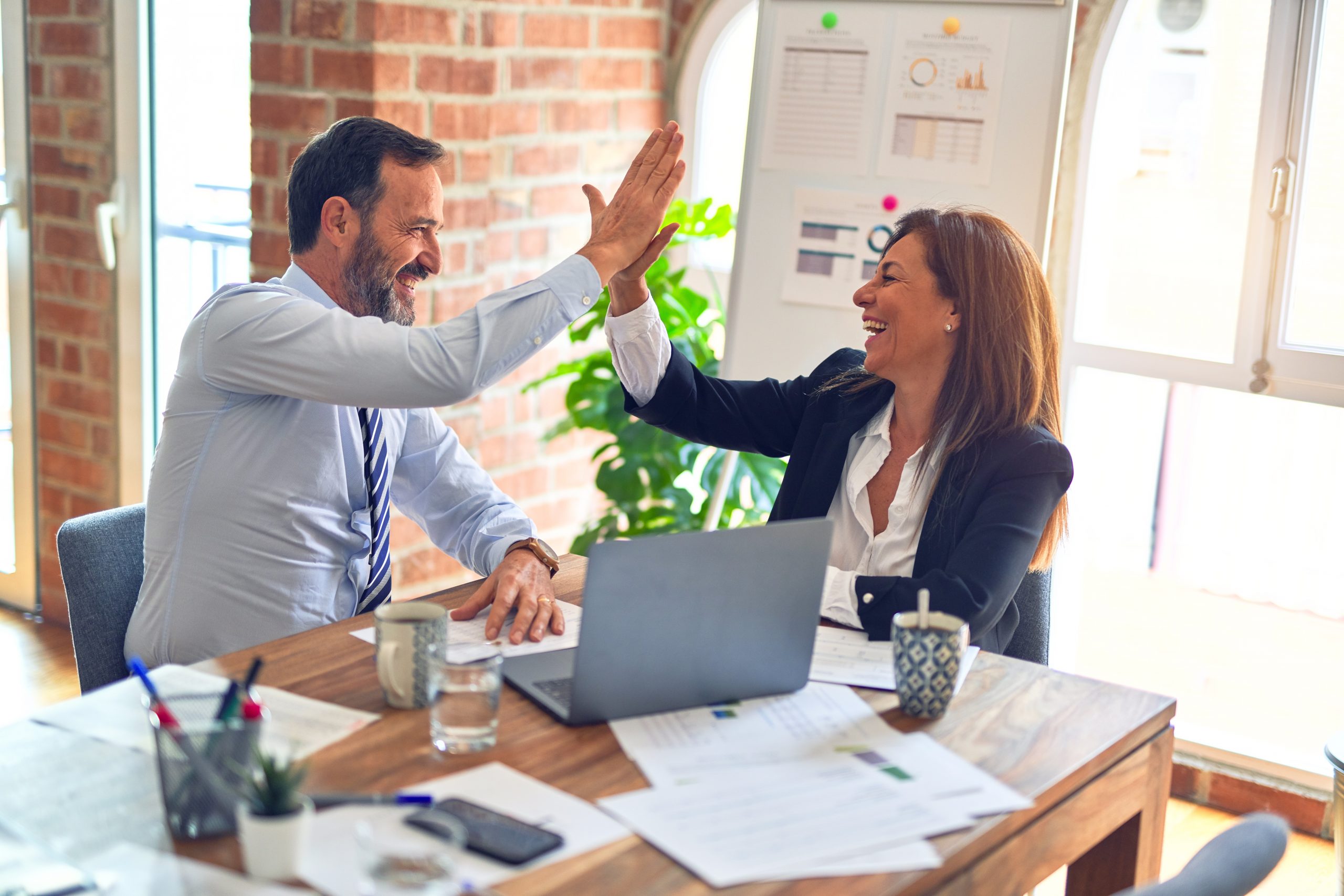 Roy Madsen, Senior Advisor to the CFO and Lean Six Sigma Champion at the Office of Comptroller of the Currency (OCC), said his organization had long encountered a classic catch-22: "From 5 to 10 percent of our workforce each year are people hired into entry-level examiner positions, the majority who have to move to a new location." The OCC agrees to pay new-hire moving expenses, but at the time they move, these new hires are not officially employees because they have not started their jobs.
"That means they aren't in any of our systems," said Madsen. "And we can't add them in as employees until after their start date. Nor could we add them in as contractors because they are going to be employees." This meant that expense reimbursement for moving had to wait until after the new hire began working at the OCC and a reimbursement process was completed.
Layer onto that the inherent bureaucracy related to documenting relocation expenses, and they ended up with a mess. "Sometimes we just didn't pay these people expenses when they needed to have it," Madsen explained.
This dilemma often put the new employees in an awkward situation. "Many of our new hires are just out of college. They don't have a lot of money for travel or moving expenses," said Madsen. He recalls one time when the manager in Omaha had to go the airport to pick up a new hire because he did not have money for a cab, let alone to rent a car.
"It's a poor way to introduce people to your organization and isn't the kind of professional image we wanted to convey for OCC," Madsen added. Consequently, fixing the relocation expense reimbursement process became a strategic priority a few years ago. The company authorized a Lean Six Sigma (LSS) team to investigate.
Mapping the Red Tape
The team started by developing a flowchart of the current process. "It's three pages long," said Madsen. "And a lot of it we had to code in red for non-value added efforts and rework to fix problems."
Furthermore, the process was originally designed for relocating existing employees who typically have both a family and real estate, rather than for new employees just starting their careers. The problems of new employees' relocation were identified early in the LSS project. The root cause was the obstacle OCC faced in the timely reimbursement of the new employees' expenses.
Finding a Solution
A breakthrough came when the team brainstormed ways to simplify this process and solve this problem. "Somebody came up with what we thought was a crazy idea at the time," said Madsen. "She said that instead of having new hires go through a reimbursement process, we should just give them a check upfront."
As it turned out, that specific idea would not work. Because the key problem was that these people were not "in the system," OCC could not issue them advance checks. But the "pay ahead" option got the team thinking in the right direction.
OCC's relocation specialist and team member used her contacts to benchmark other corporate relocation policies. She discovered that many competitors – companies trying to hire the same people – simply gave new hires a lump sum. "To enable paying a lump sum, we came up with the idea of going through a third-party provider to give each new hire a credit card gift card," said Madsen.
To determine the appropriate value of the gift cards, the team benchmarked OCC competitors and gathered data from appropriate associations and professional groups. This activity helped them identify what typical stipends were in the marketplace. "We also had our own internal benchmarks because we knew what we'd spent on moving expenses for new employees in the past," added Madsen.
The team was initially concerned this idea would not be accepted because it was not the traditional way of doing business. However, the reverse proved true. Madsen explained, "The person who headed up all the community bank examiners was so enthusiastic that he requested we implement it six months ahead of schedule. So that's what we did."
He continued, "Not every government agency can use that kind of solution, but it's within our authority and it works out perfectly for us."
Results
The new process is easily captured on a single page. The effect on processing time and expenses has been incredible. Started in June 2006, the new process is estimated to save 3,500 work hours per year, saving the OCC $185,000 annually. Originally, this money was consumed in resources that the new employees and the relocation staff used to prepared and process moving vouchers.
The new process has simplified the lives of new hires. Madsen recalled, "As I said, many of our new hires are just out of college. Some do not have credit cards yet. Before, they'd have a hard time renting a moving truck. But the gift card eliminates that problem." In addition, the cost of actual moving expenses remains the same. "It costs the same amount to rent a truck no matter how you pay for it," explained Madsen.
Furthermore, the good will OCC has generated with new groups of employees is priceless because it supports ever-important recruitment and retention goals.
Seeing the Bigger Picture
The entry-level examiner positions are apprentice-type positions in OCC. "It's a large investment for us," said Madsen. Like much of the government, the OCC is facing the issue of potentially losing a lot of its workforce as the baby boomers retire. Hiring and retaining new examiners has become increasingly critical as the organization seeks to avoid a brain drain in coming years.
The new hires are delighted with the new gift card system. "Under the old system, if someone moved in June, we may still be processing their reimbursements six months later in the next year," said Madsen. "That problem just doesn't exist anymore."
More importantly, he added, the new hires can now focus their energies on doing their jobs from day one, rather than wasting time trying to shepherd through their reimbursement requests.
He adds that in an issue of BusinessWeek magazine last year, OCC was named as one of the top 50 places to start a career. "This project was just one effort among many that we're using to help us attract and keep the best people possible," concluded Madsen.