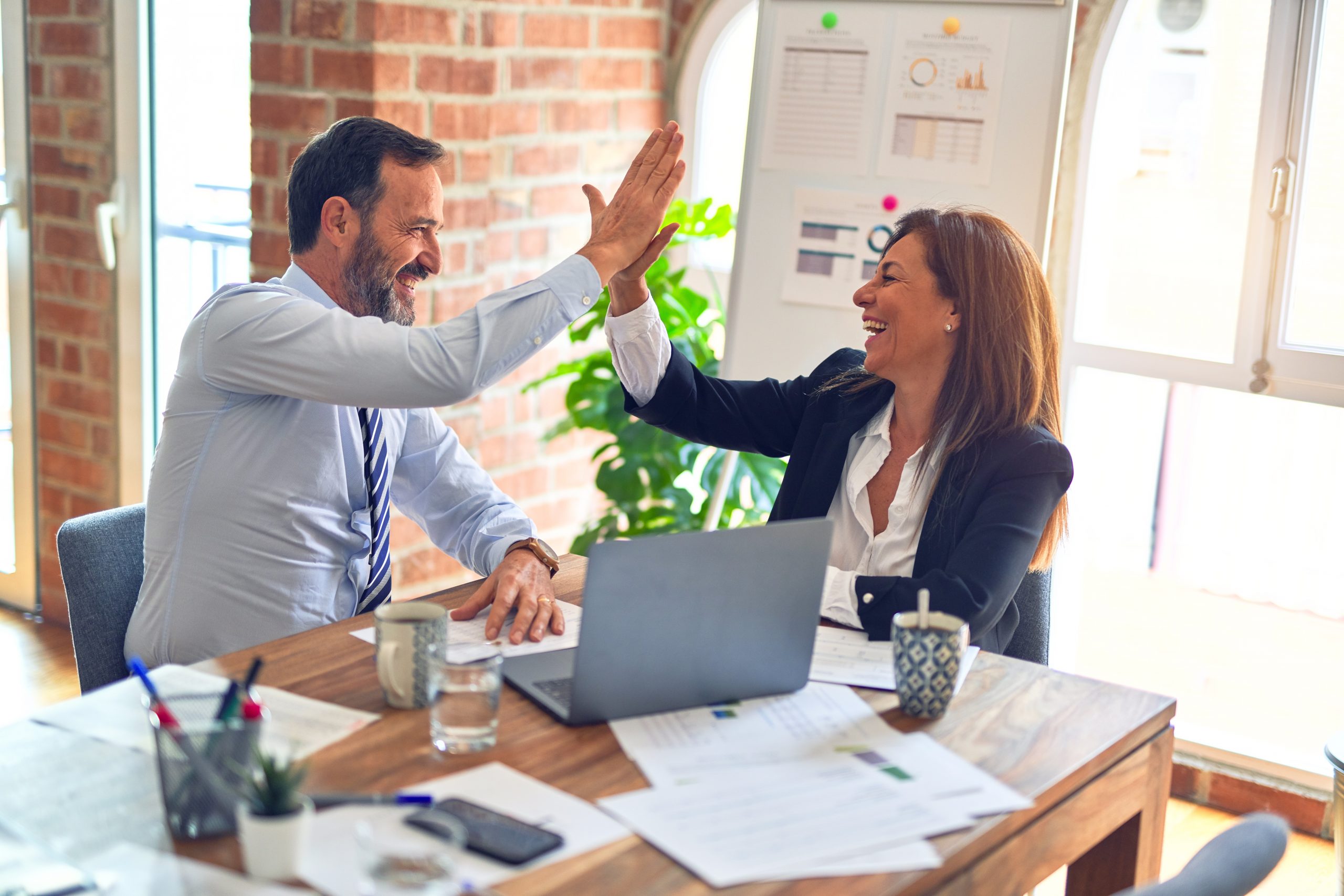 Home mortgage loans in the United States usually closed in about four weeks even a couple of years ago. Some on-line mortgage loan originators are doing the same closings in about two weeks now. Safeco, one of the largest insurance services providers in the country, needed a week to make any changes in coverage in the commercial auto policies they issued. Now they have a web-based, sales-and-service portal where their local agents can make these changes in real-time, cutting a full week from the cycle time of this business process. It is easy to see the part the Internet plays in such process improvement efforts.
Lean techniques focus on process cycle efficiency (PCE) as a measure of process execution speed, the first step in understanding how a function works, according to Michael L. George, author of the book Lean Six Sigma.
PCE = Value-Added Time / Total Elapsed Time
A Lean process produces a PCE of 25 percent or more. Most business processes are not Lean. About 20 percent of the activities contribute 80 percent of the waste in the process, according to author George. One of the main goals of Lean is to increase process velocity. Improving PCE achieves that goal by eliminating non-value-added activities from the process. Lean methods such as value stream mapping also provide a systematic way to identify and eliminate waste.
Use of the Internet enabled an order of magnitude improvement in the auto insurance coverage change business process cited above. Similarly, there are a number of other technologies that help in process improvement efforts like the Internet. Here are 10 of those technologies and examples that show how they are helping Lean improvement:
1. The Internet: Web portals have enabled organizations business processes from order entry to logistics to customer service to be performed from anywhere, anytime by their employees. In some cases, these organizations are making these portals available even for their end-customers on an around-the-clock basis, making it very convenient. It used to take a week or more for an application for a new credit card to be approved or rejected by a credit card company. Now, a consumer can apply for a credit card online and get an decision in seconds. A good question to ask in any Lean process improvement effort is: "Is there a way, the Internet can increase the process cycle efficiency for this business process?"
2. Wireless Connectivity: Many property and casualty insurance companies have rolled out wireless connectivity to claims adjusters that are on the road, especially in case of catastrophic events like the devastation wreaked by Hurricane Katrina in New Orleans. In the absence of wireless connectivity, information about claims may be sent by paper back to a central office where someone enters the same information into a claims software system. Wireless connectivity has the potential of having the claims adjusters entering the information directly into the claims software system remotely, cutting days from the business process.
3. Automated Workflow Systems: Automated workflow systems cut down the time, work items wait in a queue for processing. Many business processes suffer from wasteful physical movement of paper from desk to desk. When a piece of paper reaches the next destination, it waits behind other work items that arrived before it. Automated workflow systems can keep the work items moving, raising alerts if work items have been waiting for too long a time, re-routing themselves to others if someone is busy, etc. They also provide visibility into exactly where the bottlenecks may be in a business process, enabling sane Lean process improvement efforts to smooth these out.
4. Scanning and Digitization: Computing and computer storage have become so inexpensive that many organizations scan and digitize most official documents that come in as paper. These may be legal documents or invoices from vendors of services, supplies, or raw material. Thereafter, it enables the circulation of these digital versions of these documents rather than wasteful movement of physical paper across the company. Digitization also enables processes to move geographically long distances effortlessly, enabling employees from geographically dispersed office locations to participate in the same workflow, for example.
5. Service-Oriented Architectures: If an organization is using the most up-to-date transportation companies to handle its shipping needs, it can initiate a delivery from it own corporate applications seamlessly. These shipping companies have made their backend software systems accessible to any organizations' software systems using service-oriented architectures (SOA). The SOA technology enables software systems in the same or disparate organizations talk to each other and exchange information automatically, without any human intervention. Many large corporations have realized enormous gains in process cycle efficiency in their supply chain business processes by allowing suppliers' and customers' software talk to their backend software systems using SOA. By enabling automatic exchange of data between organizations' computers in an electronic form, SOA eliminates wasteful and time-consuming exchange of paper and redundant entry of data in to multiple computer applications.
6. Document Management Systems: Document management systems allow an organization to execute business processes that require collaboration across geographies, and even continents. They allow two people in different cities or countries to work collaboratively on a business process by making sure the changes they make are done in an orderly fashion and nothing is lost during the collaboration. Document management systems allow the check-out of documents for editing and require checking them back in once they are done. Thus changes made by different people on the same document are not lost. In many business processes, this has the potential of eliminating waste due to motion and most importantly the quality of the collaboration involved. In the absence of such systems, more time may be expended in sending documents back and forth by e-mail and coordinating changes made to the same documents by different people.
7. Business Process Monitoring and Measurement: Lean process improvement efforts are usually highly targeted at certain steps of a business process. Pareto's principle applies to business processes also: 80 percent of the bottlenecks and improvement usually comes from 20 percent of the steps in a business process. Business process monitoring and measurement solutions may provide a good idea of where these bottlenecks are, and – more importantly – make sure that service levels needed by individual process steps are met fully so that the whole process works as required.
8. Business Process Management Systems: Business process management systems (BPMS) enable streamline and integrate different software systems that may be involved in a business process. By providing an overall framework for the business process, BPMS systems enable smooth flow of business processes across different departments, functions and backend software systems. They also provide monitoring and reports that can help a Lean process improvement effort with measurement before and after improvement efforts.
9. Business Rules Systems: Business rules systems enable the automation of wasteful manual activities in many business processes. For example, automobile insurance underwriters may have this simple business rule: "If the applicant is a male under 21 years of age and the car is a convertible, set the application apart for manual underwriting." Those cases that are not cover by this rule – or other rules which the company might institute – can automatically be approved or rejected by an automated system. The business rule system in this case enables the automation of an otherwise, wasteful and time-consuming, manual business process.
10. Online CRM Systems/Self-Service FAQ Systems: Many organizations have placed customer relationship management (CRM) systems online as part of their web site. A customer can login and create a trouble ticket online for a support or service request instead of talking to a customer support representative on the telephone. Many organizations are using self-service frequently asked questions (FAQ) sections on their web sites where customers can see if their problem has been faced by other customers, and what the solution was, in those cases. These systems enable the speed up of customer service and support processes. FAQ sections on company web sites may even eliminate service or support calls if they answered their questions or solved their service or support problem. They are convenient for end customers since they are available on the Internet, around the clock, providing even better service than when done manually by telephone.
Lean process improvement efforts have the goal of increasing process velocity and improving PCE. A number of new information technologies offer the promise of achieving these goals by their judicious and appropriate use. In some cases, these technologies have the potential of improving process velocity and efficiency by orders of magnitude. They do this by significantly cutting down waste in the form of unnecessary transportation, waiting and manual data entry.