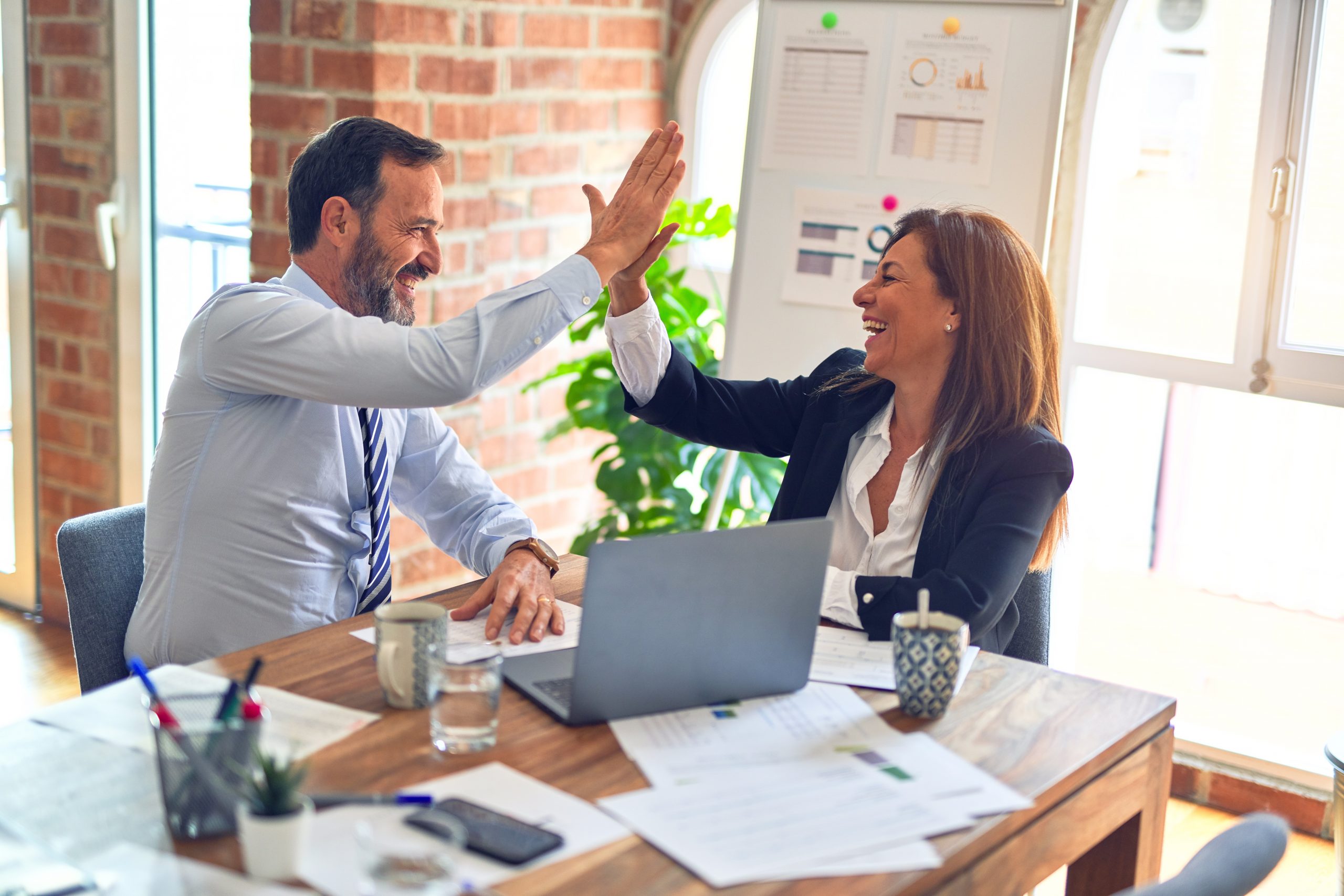 Dr. Joseph M. Juran, "Architect Of Quality," Celebrates 100th Birthday
FOR IMMEDIATE RELEASE
For more information, contact:
| | |
| --- | --- |
| Robert Jones | Rachel Leung |
| 203-374-4944 | 203-532-2996 |
Juran Institute, Inc. to Host Tribute on May 6 in Stamford, Connecticut
WILTON, Conn., April 27, 2004 – Juran Institute, Inc., a leader in breakthrough business performance improvement, is pleased to announce and celebrate that its widely-respected founder and the leading architect of quality management, Dr. Joseph M. Juran, will be turning an impressive 100 years old this year. To add to the celebration, 2004 also marks the 25th anniversary of the Institute and the 50th anniversary of Dr. Juran's historic trip to Japan which he made after accepting an invitation from Japanese leaders to visit their businesses and government agencies to help them realize the benefits of quality. The successes achieved from the visit marked a turning point in Japan's economic development.
Juran Institute will celebrate these milestones at a special invitation-only tribute it is hosting for Dr. Juran on Thursday, May 6, 2004, at the Marriott Hotel in Stamford, Conn., from 11 a.m. to 4 p.m. Friends, family and associates who have benefited from Dr. Juran's work – including Robert Galvin, chairman emeritus of Motorola Corporation – will make brief presentations during this event. Dr. Juran will also be present to offer closing remarks.
"Juran Institute is proud to celebrate its 25th year of carrying on the important work and teachings of Dr. Juran," Joseph A. De Feo, president and chief executive officer of Juran Institute, said. "We thank Dr. Juran for his unsurpassed contributions to the field of quality and for his continued support and leadership."
Additional information about Dr. Juran and Juran Institute may be obtained by contacting Robert Jones at 203-374-4944 and also via Dr. Juran's memoirs titled Architect of Quality: The Autobiography of Dr. Joseph M. Juran that were published in October 2003.
About Juran Institute, Inc.
Juran Institute, Inc. provides training and consulting services to help organizations worldwide achieve sustainable breakthrough results. The Institute was founded in 1979 by Dr. Joseph M. Juran, a pioneer in the quality revolution who developed many of the techniques and tools on which the Six Sigma methodology is based. Apart from Six Sigma, the Institute's areas of expertise include breakthrough improvement, strategic deployment, benchmarking and lean manufacturing. Juran Institute is headquartered in Connecticut, and has European offices in Amsterdam and Madrid. For more information, visit www.juran.com.
# # #