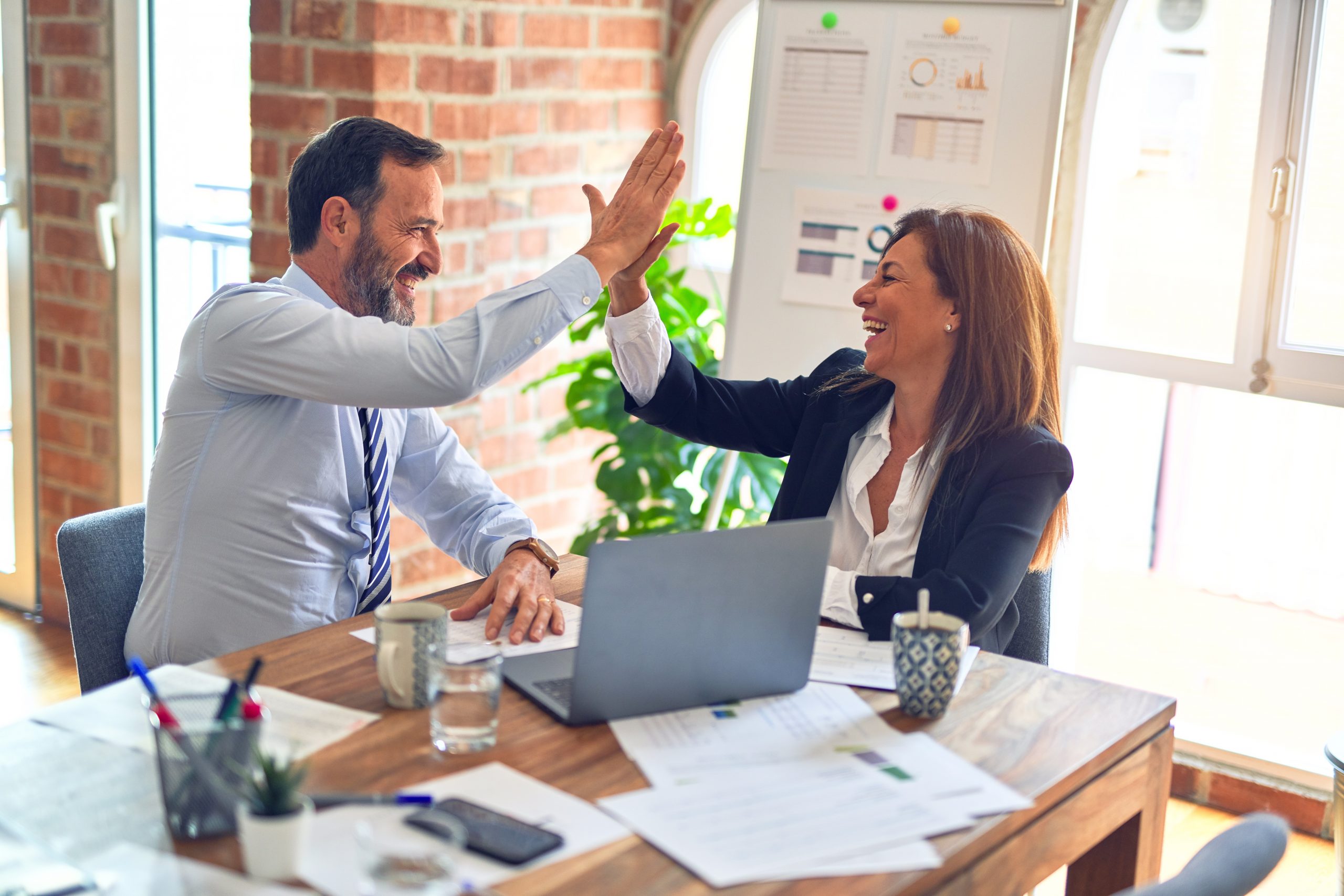 Unmatched Customer Momentum Drives Four Consecutive Quarters of 40% Growth for Instantis
FOR IMMEDIATE RELEASE
For more information, contact:
Jeff Watts
VP Corporate Marketing
408 732 8800 x 204
New Wins with Industry Leaders and Advanced Enterprise Performance Improvement Capabilities within Instantis EnterpriseTrack 4 Extend Company's Market Leadership
August 30, 2005 — Sunnyvale, CA – Instantis continues its accelerating momentum as the leader in Enterprise Performance Improvement software solutions for initiatives like Six Sigma by announcing an unmatched portfolio of new customers and a fourth consecutive quarter of record growth. During this 12 month period, Instantis gained over 20 new customers. In more than 75% of competitive vendor comparisons Instantis was selected as the solution of choice. The Instantis EnterpriseTrack solution now has more production deployed customers than any other application platform in this market.
The expanding adoption of Six Sigma combined with an increasing demand by organizations to manage multiple business improvement initiatives such as IT Governance, Capital Spending, Strategy Execution and Six Sigma within a single unified system has been a key driver of Instantis' continuing growth. The advanced new features and unmatched flexibility within Instantis EnterpriseTrack 4 have allowed Instantis to gain share and new customers in this market at more than four times the rate of any other solution provider.
New Instantis EnterpriseTrack Customers for Q2 2005
New features and expanded capabilities of Instantis EnterpriseTrack 4 offer greater flexibility, wider use and deeper strategic alignment to industry leaders in manufacturing, services and healthcare. A selection of these new customers includes:
Cookson Electronics, a division of Cookson plc, is headquartered in Providence, RI (5,000 employees globally and $1.2 billion US in annual revenues). Cookson Electronics is a leading materials science company that provides high performance materials, chemistry and technology solutions to the electronics and surface finishing industries worldwide.
Columbus Regional Hospital (over 1,800 employees and $171 million annual revenues) Columbus Regional Hospital is a regional referral hospital serving multiple counties in southeastern Indiana. The hospital is in the process of configuring the system to track LEAN Six Sigma projects. CRH is also considering the use of this system for Information Services projects.
Hexion; formerly Borden Chemicals (7,000 employees and over $4 billion annual revenues) headquartered in Columbus, Ohio with 86 production and distribution facilities in 18 countries in the Americas, Europe and the Asia-Pacific region. Hexion Specialty Chemicals is the world's largest producer and has the broadest range of thermoset resin technologies to offer the market, with world-class research, applications development and technical service capabilities. To install, the Hexion team was able to migrate seamlessly from an earlier competitive tracking solution to the more advanced and flexible enterprise performance improvement features of EnterpriseTrack 4 in order to support seven different languages and better manage initiatives within Capital Projects, New Product Development, IT, Product Execution and Mergers and Acquisitions.
Milliken; Located in Spartanburg South Carolina, Milliken is one of the largest privately held textile and chemical manufacturers in the world and widely recognized for its leadership in research, technology, innovation and customer service. Instantis EnterpriseTrack provides Milliken with a single application platform for both Six Sigma initiatives and overall project management.
Completed Deployments of New Instantis Customers from Q1 2005
New Instantis customers from earlier in the year have completed their deployments and are realizing new performance advantages from applications of Instantis EnterpriseTrack into Six Sigma, IT and other Enterprise Performance Improvement initiatives from a single instance of the EnterpriseTrack platform.
Credit Suisse is a leading provider of comprehensive banking and financial services for private banking clients worldwide, as well as for retail and corporate clients in Switzerland. Its integrated distribution channels allow Credit Suisse to offer clients efficient access to its services and products. In particular, it is a market leader in developing innovative solutions for the financial requirements of its clients. As of June 30, 2005, Private Banking reported assets under management of CHF 602.3 billion. Credit Suisse is a division of Credit Suisse Group and employs over 20,000 staff worldwide. Instantis solutions are working within Credit Suisse and will be used as a project tracking tool for Lean Sigma and Business projects.
"The entire team at Instantis is extremely proud to have delivered record revenues over the past four quarters. This rapid organic growth without acquisitions has been a resounding validation by the market of the strength of our product offering," said Prasad Raje, CEO of Instantis. "EnterpriseTrack has established itself not only as the dominant enterprise Six Sigma software solution in the market, but also as a versatile platform for a variety of new enterprise performance improvement initiatives for both our established and newest customers."
About Instantis
Instantis is a leading provider of Enterprise Performance Improvement software for Global 2000 companies like Lockheed Martin, McKesson and Xerox that have deployed Six Sigma and other structured, project portfolio based business improvement methodologies. Instantis software automates the end-to-end execution, management and reporting of these methodologies. With a unique capability to provide a bridge between strategic priorities and execution, Instantis solutions allow industry leaders to deliver improved financial results and better alignment of goals and activities throughout the organization. Learn more at www.instantis.com.