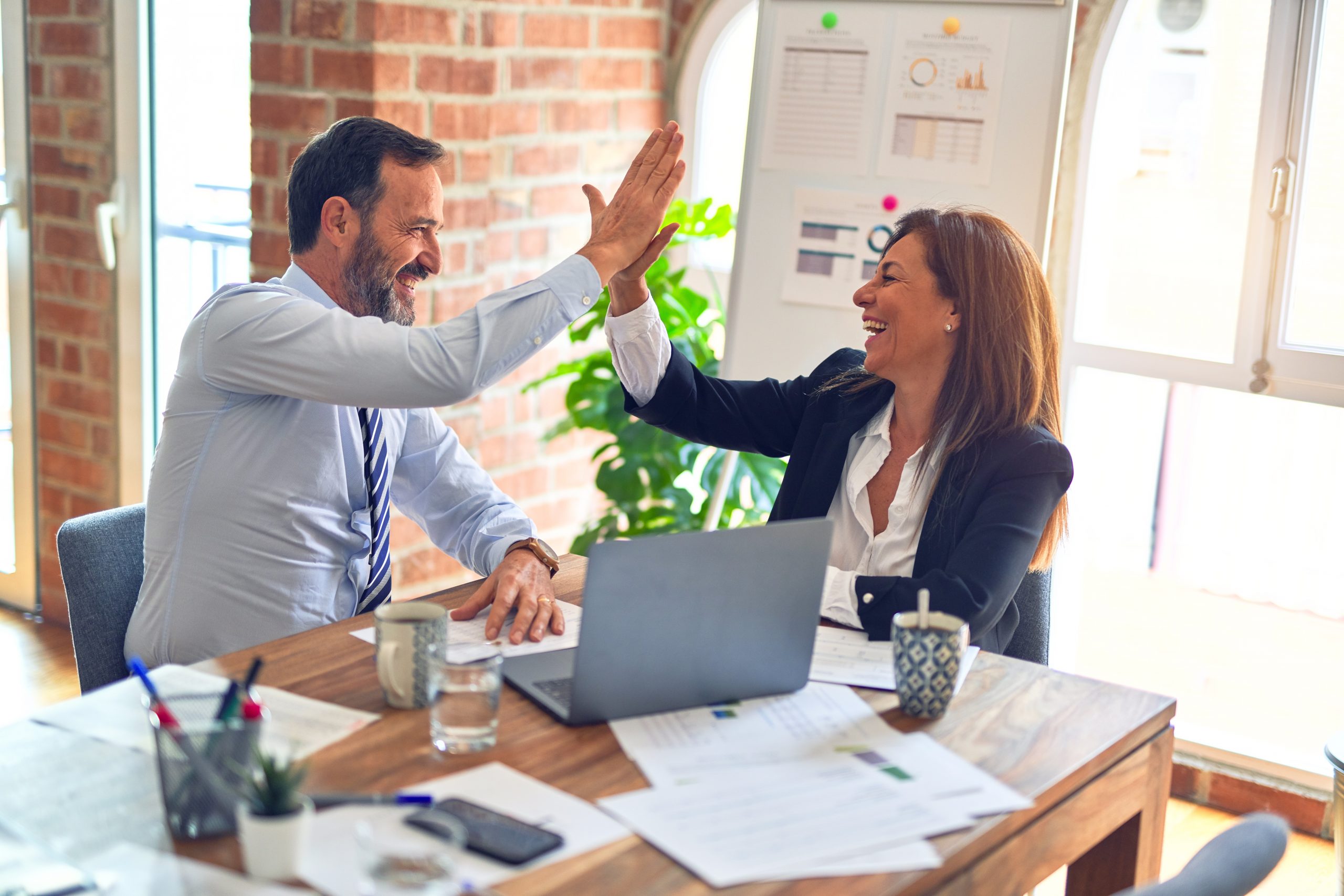 Any new initiative in a financial services business will require some job shifting. Some people will have to stop what they have been doing and take on different responsibilities; some may be required to add new responsibilities onto an already crowded slate. Both types of reassignments are common with Six Sigma and Lean Six Sigma. Organizations not only have dedicated resources, such as Champions and full-time Black Belts, but also have people who must squeeze Six Sigma work in with their ongoing job responsibilities.
The problems of a poorly integrated Six Sigma infrastructure are legendary. Talk to anyone who has been involved in Six Sigma for several years or more and they will likely be able to tell war stories about Black Belts who acted as if their work was more important that anything else happening in the company, or managers who sabotaged Six Sigma efforts, fearing that devoting time and resources to projects would hinder their ability to meet quarterly or annual goals.
There are no simple answers to how Six Sigma or Lean Six Sigma can or should be woven into a company. A key element, however, is how the company assigns and balances roles and responsibilities. One simple way to approach the issue is to look at each of the major types of decisions that Six Sigma and non-Six Sigma staff will have to make, and determine what responsibility those with each different role should have in each decision.
A typical model used for this purpose is called RACI (pronounced ray-see), in which those involved in a change process are identified according to one of the following categories:
Responsible – People who are expected to actively participate in the activity and contribute to the best of their abilities.
Accountable – The person who is ultimately responsible for the results.
Consulted – People who either have a particular expertise they can contribute to specific decisions (i.e., their advice will be sought) or who must be consulted for some other reason before a final decision is made (e.g., finance is often in a consulting role for projects).
Informed – People who are affected by the activity/decision and therefore need to be kept informed, but do not participate in the effort. (They are notified after the final decisions are made.)
Companies face a number of key decisions as they complete a RACI analysis. One of them is what the balance of power will be between Black Belts and teams. Black Belts are put in a delicate situation: On the one hand, they have a lot of knowledge that teams and line management can use to make the project a success. On the other hand, if they impose their knowledge on those they are supposedly helping, they are sending the message that Six Sigma means "do it my way." As a rule, Black Belts should be positioned in the role of support staff, not decision makers. That is because they are not experts in, nor do they have any ongoing responsibility for, the work of the organization. This and other RACI principles are outlined in Table 1, along with the risks if the principles are ignored.
Table 1: RACI Principles
Design Principles
Risk If Violated
Black Belts are subordinate to the business.
If Black Belts are held accountable for results, their agendas may replace that of the P&L managers they are supposed to support. Eventually, they will be perceived as elite specialists and resented. Six Sigma can become isolated and eventually ineffective.
Program governance and resource allocation authority must be concentrated in one person/role – preferably a full-time Champion.
If there is no single, executive-level person held accountable for overseeing Lean Six Sigma, constantly managing the project pipeline and making the required judgment calls when conflicts arise, a company will end up with sub-optimization of effort, weak accountability for program results and a depleted project pipeline after the initial rush.
People with a lot of influence must participate in the Six Sigma program's direction-setting – project selection, Black Belt selection, resource contribution and how to address organizational barriers.
It is critical to have full engagement of the organization in Six Sigma, beginning with key influencers and then cascading out from there. If that does not happen, if people not directly involved with the program are kept in the dark, the company will end up with compliance, not commitment, to the Lean Six Sigma philosophy. Ultimately, the link between strategy and execution also will break down.
Accountability should be pushed down in the organization as low as possible.
If the organization's executives hold onto all or most of the accountability, employees will continue looking upward for approval/permission – resulting in gridlock and reinforcing the notion that nothing has truly changed. The company also may end up with poor decisions because those at the top lack the local knowledge of the people who work with the processes every day.
RACI must be published publicly and discussed with all those affected.
Going through the exercise of developing a RACI chart will gain meaning only when the outcomes are acted upon. Otherwise, the company will have wasted time on something that winds up being a non-implemented planning tool.
It is important to note that Table 1 offers general principles that work in most circumstances for most organizations. However, every organization is unique, and one must find a balance between sticking with the principles – which are known to work – and accommodating special circumstances in the particular organization. Accommodating those special circumstances is especially important if ignoring them will generate resistance to any change.
Table 2: RACI Method for Clarifying Lean Six Sigma Roles

Activity >

Deployment
Ownership

Project
Identification

Project
Selection

Project
Execution

Project
Results

Team
Support

Sustain
Changes

Executive Team

A

R

A

Champion

R

A

R

R

P&L Managers

I

A

R

R

Process Owner

C

R

R

R

A

Black Belt

C

R

R

A

Team Leader/Green Belt

R

A

Etc.
A chart like Table 2 can help in working through and summarizing RACI decisions.(Obviously, the specifics will likely vary for every organization because each may have different roles or divide up the decision tasks or activities differently.) This excerpt of a RACI table shows how it can clarify roles, or levels of participation. List only one "A" (accountability) for each activity. The division between "responsibility" and "accountability" is often not clear, and most organizations discuss the issues at length to reach consensus. For example, since Black Belts are positioned as support for teams, they cannot be held accountable for team results – though they can be held accountable for providing expert support. (The project sponsor usually has the "A" for project results.)
Whether RACI or some other tool or model is used, the important thing is to not just leave the assignment of responsibilities to chance. Organizations can avoid innumerable conflicts by taking the time to make deliberate choices about who will be responsible for what.