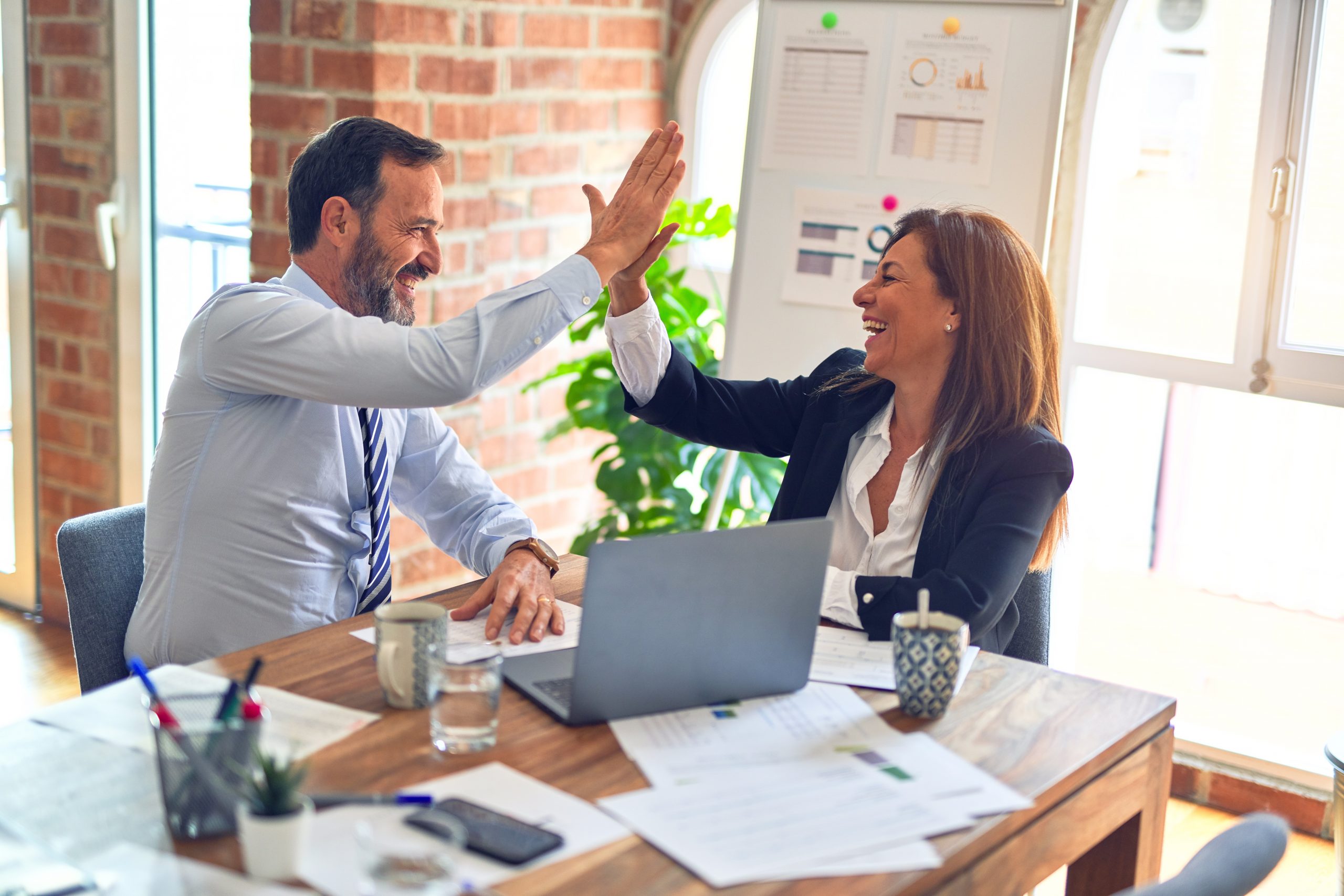 Coaching Green Belts (GBs) constitutes a primary responsibility of most Black Belts (BBs). Providing advice on which tool to use, directions on how to run a statistical test and input on preparing for a project tollgate review all exercise a BB's technical know-how. But what if you can't be assured of a GB's enthusiasm for their project or even interest in being a GB?
Maintaining GBs' active engagement in process improvement can be challenging. And if GBs are not engaged, it becomes increasingly difficult to keep their projects on track. Even getting employees to become interested in being a GB and working projects can be difficult if workplace culture regarding Lean Six Sigma (LSS) is substandard.
Greater challenges can exist if the GB is an hourly employee. Hourly employees' schedules tend to be inflexible, and they may not have regular access to a computer. For any GB, this could be their first experience leading a team.
There are, however, a number of steps that a BB can take to work through some of these challenges, beginning by promoting a positive and strong LSS culture.
How to Strengthen an LSS Culture
All employees of a company that is employing LSS need to understand the basics of the methodology. There are innumerable ways to work within an organization's culture to promote the benefits of Lean Six Sigma; the following list is not comprehensive. BBs – be creative!
Incorporate an introduction to LSS in the orientations of all new hires. New staff members do not need to learn details of the methodology at this point, but such an orientation will plant the seeds of the relevance of process improvement within the company.
Have a designated physical space where employees can be kept up-to-date on all things LSS; a break room or cafeteria is typically a central spot that offers good visibility. This LSS promotion may be a display on a wall or in a case, or on a monitor that automatically scrolls through a slide deck. Some examples of things to highlight are project updates, year-to-date results, future projects that are in need of team members, and so on.
Celebrate a "GB of the Month" and recognize and reward that individual. Some ideas of what achievements may be appropriate for recognition in this way are: achieving hard dollar savings, improving a work space, completing a project on time, or reaching a certain number of projects (participated in or led).
The best way for employees to learn about LSS is to participate on a team – invite those employees who have never participated on a project before. Sometimes the quiet employees who do not volunteer for projects have the best ideas. This is also a good way to identify future GB.
BBs typically hold a formal project selection meeting with their sponsors and business teams. Solicit ideas from employees prior to that meeting and ensure that one or two of those openly sourced projects is approved. If the employees that made the suggestions are not GBs, ask them to be on the project team. If they are GBs, they may be good candidates to lead those projects.
BBs need to spend time on the factory floor or around their office building; get out and about. BBs cannot promote LSS culture if they stay in their offices.
How to Manage Green Belts
Even if everyone in the company is familiar with the basics of LSS, knows the names of the GBs and is aware of GB projects, a BB still has the challenge of keeping those GBs on track. Some suggestions to keep projects on track and GBs engaged are:
Facilitate the GB's participation in picking their projects whenever possible.
Work with the GB to make sure the objective and scope of the project are clear. Communicate these objectives and scope to those whose areas will be affected or included in the projects (especially supervisors).
Make sure the GB's supervisor or manager is aware of the project's time requirements. Ideally, the supervisor will accommodate the GB's schedule during the length of the project. A small effort taken by the BB at the launch of the project to ensure the GB's responsibilities are allocated realistically can go a long way for that GB. Nothing can squelch a GB's enthusiasm for LSS faster than not having the time to work on their project.
Providing a project presentation template for GBs to work from can be helpful, but resist the temptation to do too much of the work for them. If a GB needs instruction on using PowerPoint, arrange either formal or informal lessons. Developing presentation skills will serve a GB well in future endeavors.
Encourage GBs to use whatever meeting format works best for them, their project and the project's team members. Project meetings do not have to be formal. They can be held around the lunch table or while having coffee.
Sit in on some of these project meetings, but try not to interject too much; let the GB run the meetings.
Speak with GBs weekly to get project updates.
How Not to Support Green Belts
Sometimes what a BB doesn't do is as important as what they do do when motivating a GB. BBs should avoid the following:
Do not demand that a GB works on a project they do not want to do. Most GBs will be willing to work on whatever project is suggested, but if a GB is truly against working on a particular project, insisting they do it anyway is almost always counterproductive.
Avoid developing the project charter for the GB. If GBs lead the development of the charter — with input from their BBs, as need — they will likely feel vested right from the start.
Never publicly embarrass a GB for using a tool incorrectly or experiencing a project setback. Coach GBs privately and respectfully.
Do not put a GB in front of an audience without support. Arrange a signal ahead of the presentation for a BB to know if and when the GB needs a BB's support.
Do not hijack a GB's presentation. Again, a pre-arranged signal works well to prevent a BB from jumping in and taking over. Even if a BB does need to step in temporarily, they should turn the presentation back to the GB as soon as possible.
Never set unattainable goals. A project's scope should be appropriate with the necessary resources available.
A Coaching Story
Consider the coaching story of Scott and Ray. Black Belt Scott posted a sign-up sheet for an upcoming GB class and when the sheet came down, Ray's name was among those listed. When Scott contacted Ray about the class, Ray admitted that someone had written his name down as a joke and that he was not interested in becoming a GB. Suspecting that Ray hadn't had the opportunity to see the benefits of LSS, Scott asked Ray to come to his office so he could show him something.
At the time, business was slow and other divisions in the company had laid off employees. Scott shared with Ray all of the LSS projects that had been done at their location and the money that they had saved. Scott explained that by doing these LSS projects their division was able to reduce costs, which was one reason their employees had been able to avoid layoffs. Because Ray worked in an area of the company that did not have any LSS projects, he had not directly seen the impact LSS can have.
Persuaded by the positive benefits of LSS, Ray ultimately agreed to go to training and chose to do a recycling project. His division was spending about $60,000 annually to dispose of items like cardboard and oil. Ray, in concert with Scott, drafted a project charter. Ray assembled a team and after two months they reduced the recycling spend to zero. After the third month they started to generate a profit.
The first time Ray presented his project he was nervous – public speaking was outside of his comfort zone. Scott practiced with him, and they arranged that if Ray needed help during the presentation he should simply look Scott's way. A couple of times during the presentation Ray did look to Scott, who helped by adding a comment or two. He always shifted the focus back to Ray. It ended up feeling like more a discussion to Ray than a formal presentation, which made him more comfortable.
This recycling project continues to generate about $40,000 per year in revenue. Proud of what he and his team accomplished, Ray is now working on his second GB project.
Delivering Results
The challenge to keep GBs engaged in their project is also an opportunity for BBs to help develop great project managers and leaders. With a little coaching and sometimes a little nudging, GBs can deliver amazing results – not just financially, but also personally. Promote their success as GBs deliver results, and soon there will be no shortage of candidates to lead GB projects.