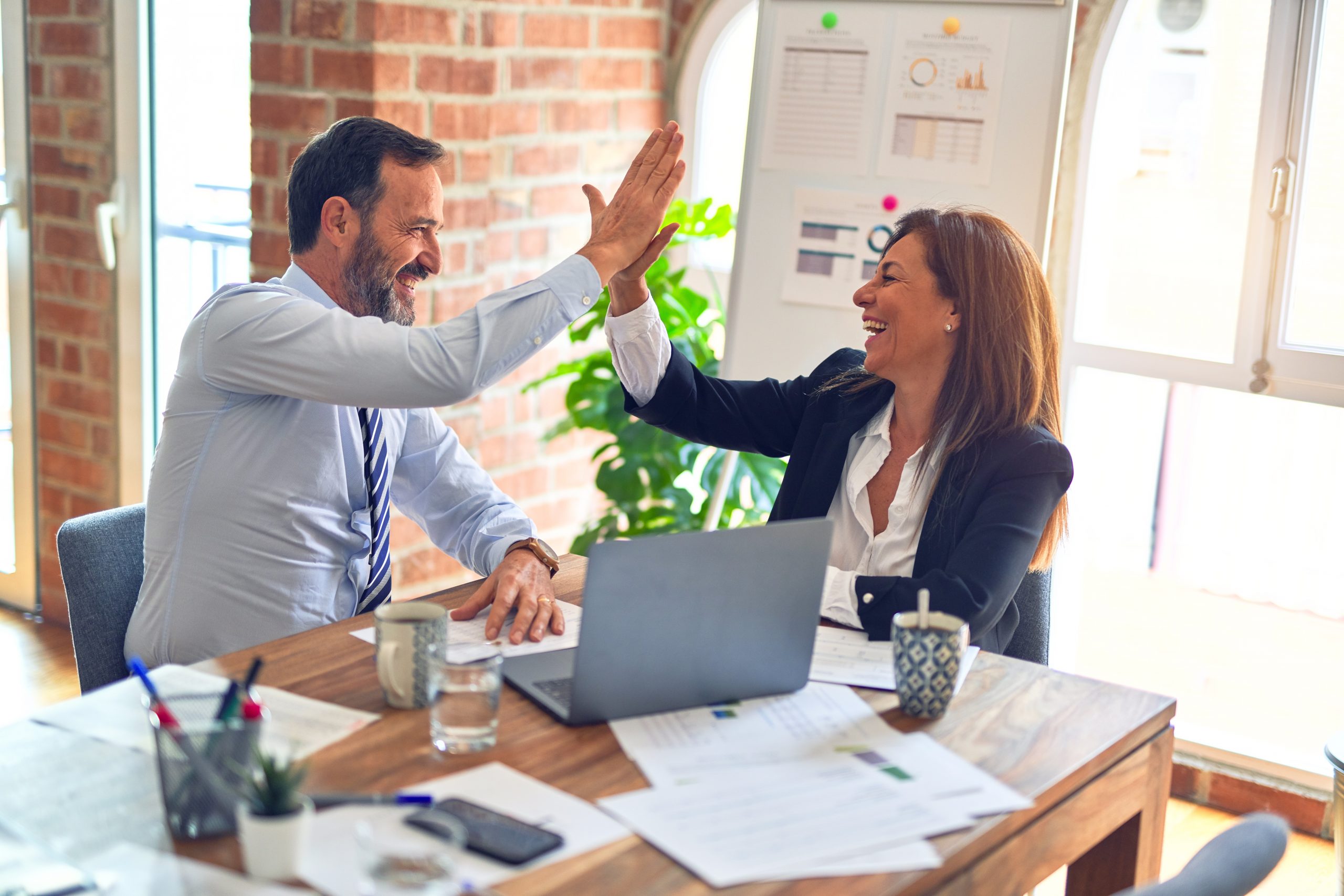 Tobyhanna Army Depot, Pennsylvania – One Tobyhanna organization sees the writing on the wall when it comes to cutting overhead costs and improving efficiency.
Members of the Productivity Improvement and Innovation Directorate's Process Improvement Division estimate an annual cost avoidance savings of more than $2,000 by transitioning select processes from the use of paper products to dry erase tools. In addition to painting three walls of a training room with dry erase paint, employees also are testing the benefits of dry erase flip charts.
Process Improvement Specialists Jennifer O'Hara and Eric Dial observed the benefits of using dry erase wall paint while on a benchmarking trip to a dental supply company in Pittston.
"When we arrived, one of their employees asked for our names and then turned to write them on the wall," O'Hara said, explaining that the walls can function as white boards or a projector screen. "Eric and I just looked at each other and said 'we have to try this at Tobyhanna.'"
O'Hara took the idea and ran with it, according to Dial. It wasn't long before the paint was purchased, applied and in use in the Lean Six Sigma training room, he added.
"One of the things I like about the dry erase boards is the size of the area available to map an event," said Chris Gogola, process improvement specialist. "Previously, we just had butcher block paper, which was limited in space. We now have a wall [20-plus feet] to use instead of four or five feet of paper."
Gogola also pointed out that this project will move Tobyhanna closer to realizing its paperless initiatives.
"Out of the few events I've facilitated recently, I only had to use the butcher block paper once," he said. "This makes me feel good, because I'm helping to reduce costs for our directorate."
There are other perks to implementing dry erase technology. It will reduce the need for sticky notes, tape, markers, tacks and other items event facilitators use to post information on the wall.
"We do so much writing on butcher block paper or flip pads, the new wall will save on the cost of supplies," O'Hara said. "Plus we can use the boards as a screen to show slide presentations or videos."
O'Hara remarked that the initiative also is good for the environment; less paper used and discarded for recycling. Plus, she noted that there will be less wear and tear on the walls, reducing the need for repairs.
"When using butcher block paper, we were always putting tacks in the wall, making holes and damaging the finish," said Dial. "Using dry erase tools will help protect depot facilities and lower maintenance costs."
Dial spends a lot of his time working with employees on the shop floor, so he's looking forward to trying the new flip charts. The flip charts will blend the ease of dry erase tools with mobility.
"[Dry erase] flip charts will come in handy when we go into an area where we can't use the wall paint idea," he said. "Plus, the charts are reusable, whereas paper is not. This is a useful, low-cost method for people to do their jobs."
Facilitators also are able to record the information on a dry erase walls with a digital camera, then download the images to a computer for future reference.
So far the response to the dry erase walls has been positive.
"People that come in and see the walls remark that they need to do the same in their conference room," O'Hara said. "It's surprising how simple solutions can have such a big impact on process improvement."
Tobyhanna Army Depot is the Defense Department's largest center for the repair, overhaul and fabrication of a wide variety of electronics systems and components, from tactical field radios to the ground terminals for the defense satellite communications network. Tobyhanna's missions support all branches of the Armed Forces.
About 5,600 personnel are employed at Tobyhanna, which is located in the Pocono Mountains of northeastern Pennsylvania. Tobyhanna Army Depot is part of the U.S. Army CECOM Life Cycle Management Command. Headquartered at Fort Monmouth, N.J., the command's mission is to research, develop, acquire, field and sustain communications, command, control computer, intelligence, electronic warfare and sensors capabilities for the Armed Forces.
Process Improvement Specialists Jennifer O'Hara and Eric Dial outline a process improvement event on a dry erase wall in the Lean Six Sigma training room. (Photo by Tony Medici)