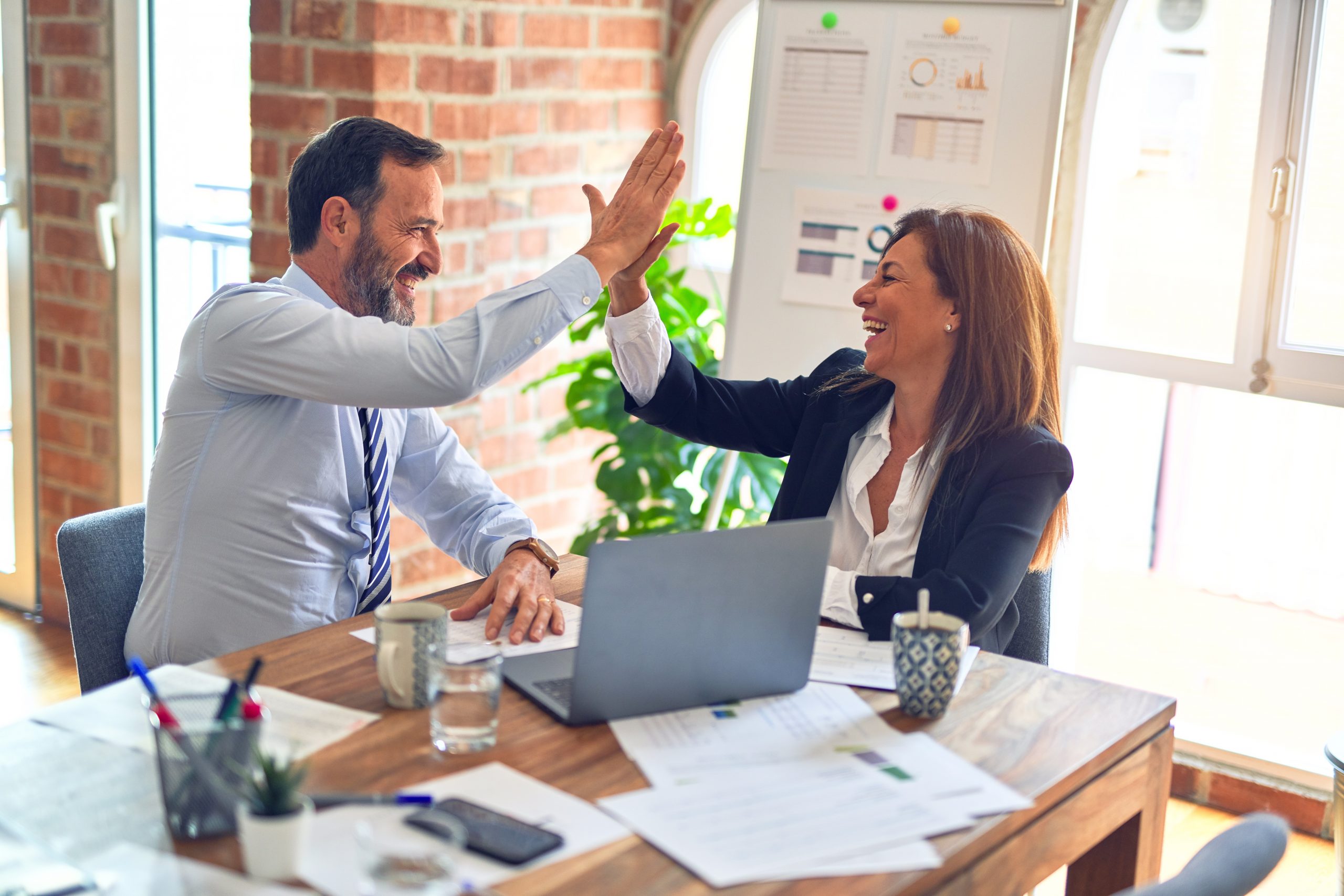 Here is how to become a Master Black Belt: Attend a one-week training course and earn a certification from a European institute. The institute claims on the web to be officially approved and the course is for open enrollment. To most Six Sigma practitioners this does not make a lot of sense, but it raises the questions of exactly what makes a Master Black Belt, what is required and what is the training?
Master Black Belts are experts responsible for the strategic deployment of Six Sigma within an organization. They promote and support improvement activities in all business areas of their organization as well as at suppliers and customers.
Their main responsibilities include:
Providing mentoring and support to Black Belts, Green Belts and Six Sigma teams to use the improvement tools appropriate to a specific problem.
Helping to develop and deploy organizational metrics and dashboards.
Developing, maintaining and revising the Six Sigma curriculum, delivering classroom training, and serving as liaison with external agencies in the delivery of Six Sigma training.
Networking with other Master Black Belts.
What Companies Seek in Master Black Belts
Given these responsibilities companies posting Master Black Belt jobs typically search for a candidate with the following (or a similar set of) skills and experiences:
Two-plus years of Black Belt experience
Five-plus years of business experience
Mastery of the tools of Six Sigma process improvement (DMAIC), Design for Six Sigma (DFSS), and Lean
Completion of at least five Black Belt projects with significant business results
Experience in managing cross-functional projects, strong ability to lead others without direct authority
Strong change management skills
Experience in delivering Black Belt and Green Belt training
Ten or more Black Belts or Green Belts coached to successful project completion and certification
Excellent written and verbal communication and presentation skills
Master Black Belt: Job or Qualification?
The clear answer is: Both! Initially to become a Master Black Belt requires qualification. A certain set of competencies are required. A candidate needs to be trained to be able to fill the job as a Master Black Belt. Typically the Master Black Belt role is an assignment for a certain time. After a person fulfills the Master Black Belt job, the "Master Black Belt" title remains on the resume as a qualification – a valuable asset for career advancement.
What Is the Black Belt Career Path?
The questions: "I'm a Black Belt, is the next step to become a Master Black Belt?" and "Am I only a really good Black Belt if I can make it to Master Black Belt eventually?" The answer is a definite no!
Really good Black Belts provide a lot of additional value to their company by delivering measurable results in the projects that they lead to implementation. By doing this repeatedly, good Black Belts typically move in different paths further in their careers:
Some Black Belts use their cross-functional experiences and their leadership role in the improvement teams as a base for the next steps up in the line organization. And what would be a better way to further use the ability to ask fact-based questions on decisions within their line of responsibility?
Other Black Belts develop a personal vision of being the methodology experts and supporting teams in a more consultative way – they want to become the internal consultants for their company in the future. These are the right candidates for Master Black Belt.
Neither of these career paths is the better solution. It really depends on the personality of the individual.
Training for Master Black Belts
Looking at the responsibilities and the required skills and experience, it is obvious that not every Black Belt truly has the potential to become a Master Black Belt. But even for those who have the potential, Master Black Belt training is valuable. In fact, additional training is something very often requested by Black Belts who want to become a Master Black Belt. So how can training help?
Training is a good means to acquire knowledge. Therefore, Master Black Belt training often covers advanced Six Sigma and deployment related topics such as:
DFSS: The DFSS methodology for process and product design, the IDOV (or DMADV) roadmap and selected DFSS tools.
Lean: The Lean approach, major tools used in manufacturing as well as transactional/service environments.
Integration of initiatives: How to align different initiatives in a company such as Six Sigma, ISO9000, balanced scorecard, Lean.
Cross-cultural project leadership: What are cultural issues when dealing with cross-cultural Six Sigma deployments in multi-national companies? How to recognize and approach them.
Strategic project selection and performance management: How to translate a company's strategy into processes and determine indicators that drive strategy. How to build and report on dashboards.
When it comes to developing specific skills or behavior, training is usually more limited and always needs to be accompanied by practical exercises as well as application of these skills in day-to-day operations. Given that Master Black Belt training is conducted in multiple sessions, individual development plans should be determined before the end of the first session. Master Black Belt candidates are then asked to work on the improvement areas highlighted in their plan. In the following sessions they are then challenged against their development plans.
Personal development-related topics in Master Black Belt training typically are:
Coaching skills: How to master coaching situations with other Belts.
Training skills: How to deliver highly effective training to all levels of audience. How to build high-impact training sessions. How to make vital presentations and hold participants' attention.
Consulting skills: How to consult at different levels of an organization in an advanced strategic improvement environment.
Hiring a Certified Master Black Belt
Is there any problem or reason for concern about hiring a certified Master Black Belt? The answer is: it depends. Since each certifying consultancy or company has different rules, certification criteria are as rigorous as that entity wants them to be. There is no standard for Master Black Belt certification. Companies that take certification seriously, however, will usually have a well-document set of certification criteria.
In addition to having the training, skills and experience outlined in the section above entitled "What Companies Seek in Master Black Belts," those who have a Master Black Belt certification also should have:
Additional training, e.g., went through a Master Black Belt training program.
Completed additional projects, including leading a "cross company" project of significant size and impact to successful implementation.
Coached other Belts: e.g. helped at least 5 Black or Green Belts with successful project completion.
Developed the Six Sigma approach in their organization, e.g., developed additional tools and training material, drove Six Sigma deployment and project selection in a specific business function.
Completed a Master Black Belt exam.
Due to the high variation between certifying companies it is necessary to ask Master Black Belts interviewing for a job who certified them and to supply the certification criteria. Unfortunately there are some Master Black Belts who only have a "paper certification" versus those who worked hard to get their knowledge, skills and experience.
Develop Own or Hire from the Outside.
Should companies hire ready-to-go Master Black Belts or develop them internally? Many companies wrestle with this question. The most common arguments in favor of internal development are that internally trained Master Black Belts have the better company knowledge, know the company's processes, structure, formal and informal networks, better understand how to navigate themselves through the organization, and, quite often, will work for a lower salary. Arguments in favor of external hiring are that those Master Black Belts do not have to go through any training and therefore deliver faster results, and they have a fresh and external view on the organization.
Another useful filter for examining the buy-make-rent dilemma is to investigate these two dimensions:
The value of the human capital for the organization, i.e., the extent to which the position is really crucial for the company strategy has a clear impact on its success.
The uniqueness of this resource for the organization, i.e., the scarcity in the labor market of the skills or capabilities in question (How hard is it to replicate or duplicate the specific know-how from the outside?)
Applied to Master Black Belts, this filter suggests a different staffing strategy depending on the company values on the chart below. More information is available on this topic in the article entitled "Finding Black Belt Talent: The Buy-Make-Rent Dilemma."
Additionally, Master Black Belt hiring managers should always discuss with candidates their aspirations. While some want to be Master Black Belts for the rest of their lives, others might see the job as a stepping stone to a line function job in the organization. Master Black Belts have a large exposure to various departments and levels within the organization; it is therefore quite likely that they might be offered a job in a different department. Given this, it is necessary to develop clear and promising pathways for Master Black Belts. This will not only help to attract and retain Master Black Belts in the company but also to give the hiring manager better planning opportunities.