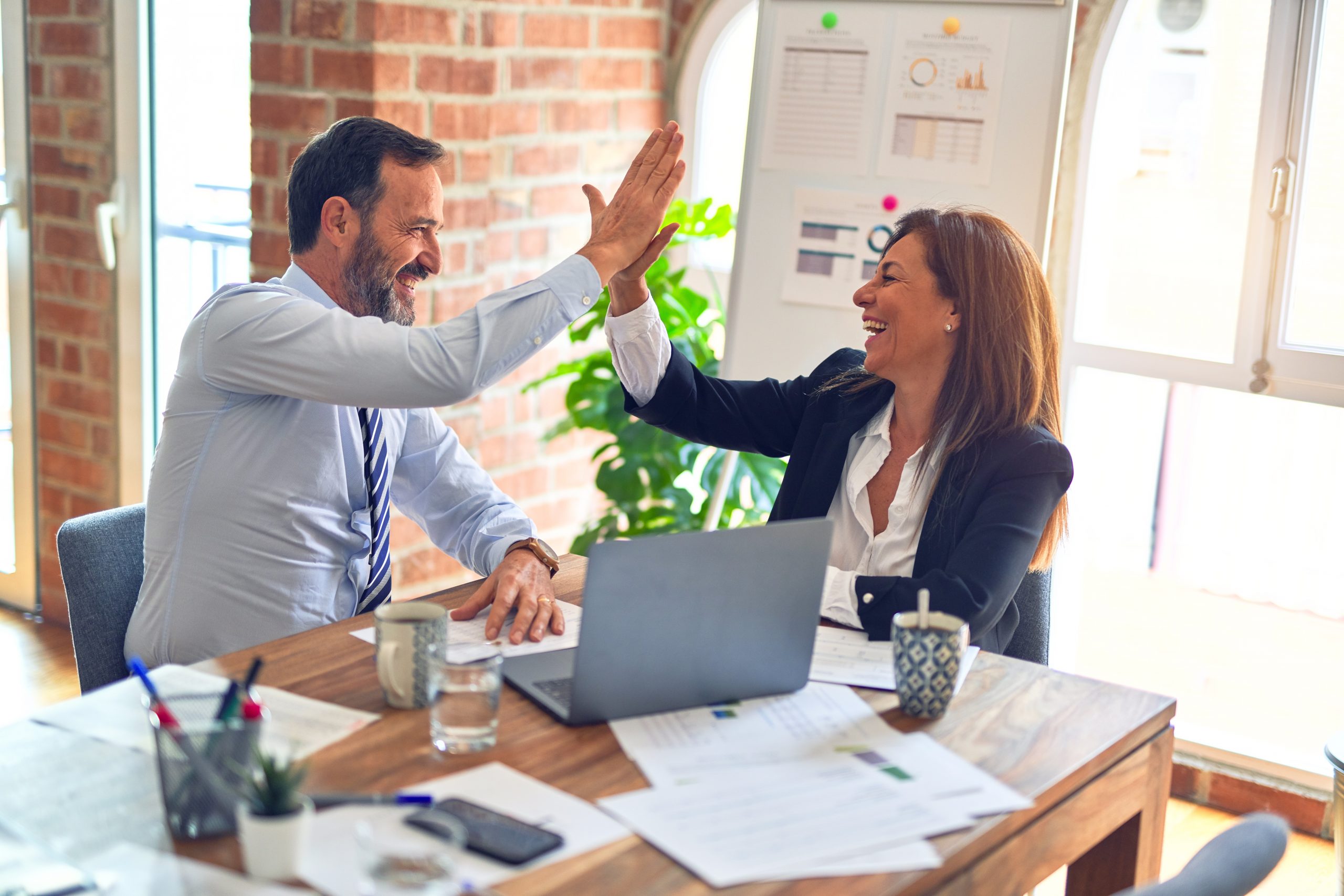 Drawing more than 250 – double the number who attended last year's initial conference – the second annual conference on Six Sigma in Healthcare offered "Reducing Medical Errors and Improving Quality of Care While Keeping Costs Down" as its theme.
Drawing more than 250 attendees – double the number at last year's initial conference – the second annual conference on Successfully Implementing Six Sigma in Healthcare provided an impressive roster of speakers and a wealth of information. Theme of the event was "Reducing Medical Errors and Improving Quality of Care While Keeping Costs Down."
While as an industry, healthcare is still just seeing the tip of the iceberg in terms of embracing process improvement methods such as Six Sigma, Lean, Work-Out and Change Acceleration Process (CAP), significant progress has been made at many "early adopter" organizations. More than a dozen shared experience and advice based on their own journey down the path toward sustainable cost savings and quality transformation.
Among the highlights of the workshops and conference, which were in New Orleans March 24-26, were:
Benefits of Six Sigma: Greg Stock, CEO at Thibodaux Regional Medical Center, gave the opening address for the conference, sharing some of the benefits his own organization has seen since implementing Six Sigma a few years ago, as well as lessons learned along the way. Since Thibodaux is a small, rural hospital, this presentation also underscored the fact that if implemented correctly, this approach can be successfully applied within any facility – from 50-bed community hospitals to large academic medical centers or multi-hospital systems.
Role of Master Black Belts: A panel discussion with Master Black Belts in healthcare moderated by Chuck DeBusk, provided insights on implementation challenges, driving and tracking results and the special role that MBBs play in maintaining momentum. The caliber and contributions of the MBB panelists demonstrated that this is a role to which organizations commit their "best and brightest": Kate Colson, moving from Mount Sinai to New York Presbyterian Hospital; Susan McGann with New Jersey's Virtua Health; Wendy Novicoff, from University of Virginia Health System; Blake Hubbard, from Valley Baptist Health System in Texas; Jennifer Volland, from Nebraska Medical Center; and Lou Gorga and Mark Jannone from Atlantic Health System in New Jersey. All voiced similar sentiments on the importance of leadership support, project selection and scoping, creating cross-functional teams, providing ongoing communication and ensuring accountability.
Integrating Six Sigma and Goals: Jean Cherry, executive vice president from Kentucky's Commonwealth Health Corporation (CHC) gave a presentation on integrating Six Sigma with organizational objectives. It was the first healthcare organization to implement Six Sigma across the enterprise. Along with a variety of improvement projects throughout the organization, CHC is using Six Sigma in the Centers for Medicare and Medicaid Services' (CMS) Hospital Quality Incentive Demonstration Project to measure and provide financial incentives for exceptional performance in five clinical areas.
Role of Senior Leadership: To provide perspectives on the role of senior leadership in implementing Six Sigma, the conference also included a special CEO panel discussion. Leaders discussed the importance of supporting Six Sigma efforts internally, providing adequate resources, aligning projects with strategic goals and holding people accountable for project completion and results. Roxanne O'Braskey, president of International Society of Six Sigma Professionals, moderated the panel and participants included Ken Smithmier, CEO at Decatur Memorial Hospital; Joseph DeFeo, president of Juran Institute; Pete McCabe, general manager for GE's Performance Solutions group and Greg Stock, CEO at Thibodaux Regional Medical Center.
Hiring, Training, Paying Belts: Susan McGann, Master Black Belt at Virtua Health, shared her experience and thoughts on hiring, training and compensating Green Belts and Black Belts. She also offered background on how Six Sigma, CAP and Work-Out have taken Virtua's internal "Star" initiative to a much higher level. Since 2001, the cultural changes and completed projects have allowed the organization to save millions of dollars while improving quality and safety for patients.
Projects and Integration: Nancy Pratt and Patricia Atkins shared a presentation on some of the interesting Six Sigma projects under way at Sharp Health in San Diego, and also talked about strategies for integrating Six Sigma with existing quality and process improvement methods.
Throughout the two-day conference, presenters echoed several common themes and points of interest. Included among them were:
To make Six Sigma work, it is important to establish accountability, connect projects with strategic goals, and provide an ongoing system for reward and recognition.
Support from senior leadership is crucial. Management must convey the importance of the initiative and become engaged in the process.
Six Sigma is more than quality improvement; it is a robust business management system and part of a strategy to cultivate leaders.
Addressing the cultural or acceptance aspects of Six Sigma change is crucial to long-term success.
One of the key differences between Six Sigma and previous quality improvement efforts such as TQM is the idea of enterprise-wide ownership – instead of having quality driven from within a separate department.
Project tracking tools can be used to support Six Sigma initiatives and help organizations demonstrate return on investment.
Training in conjunction with actual projects seems to be the most prevalent and effective means of transferring skills to healthcare staff.
Many topics were covered in addresses to conference, breakout sessions and pre-conference workshops. Without going into detail on each session, here is a sampling of the presentations and the presenters:
"Financing Six Sigma and Quantifying the Returns in Terms of Improved Patient Satisfaction," Dr. Alan Cooper, North Shore Long Island Jewish Health System.
"Structuring a Six Sigma Organization," Cindy Neely, Charleston Area Medical Center.
"Successful Project Selection and Sizing," Dr. Jeffrey Burnich, Mount Carmel Health System.
"Adapting Six Sigma to the Healthcare Environment – Cultural, Linguistic and Professional Differences to Be Considered," Dr. Martin D. Merry, University of New Hampshire.
"Design for Six Sigma (DFSS) in Healthcare," Marge Powell and Barb Truskoski, GE Medical Systems.
"Creating a Six Sigma Culture and Winning Organization-Wide Support," Doug Sears, Bon Secours National Health System.
"Effective Staff Scheduling Using Six Sigma," Blake Hubbard from Valley Baptist Health System.
"Six Sigma in Healthcare Supply Management," Donald Walker, McKesson Corporation.
It was obvious from the discussion and sessions at the conference that the healthcare industry is becoming increasingly aware of Six Sigma as a viable method for improving cost, quality, efficiency and growth. While there is no magic bullet or universal roadmap for making change work, there are certainly strategies and techniques that can be adapted from other organizations both inside and beyond the healthcare industry. Hospitals and health systems currently considering or embarking on Six Sigma and change management initiatives will benefit greatly from the experience of those who have paved the way.
About the Author
Carolyn Pexton has more than 17 years experience in communications and healthcare and is the director of communications for Performance Solutions at GE Medical Systems. She is Green Belt-certified and has presented and published on topics including Six Sigma and change management within the healthcare industry. She can be reached by email at [email protected].