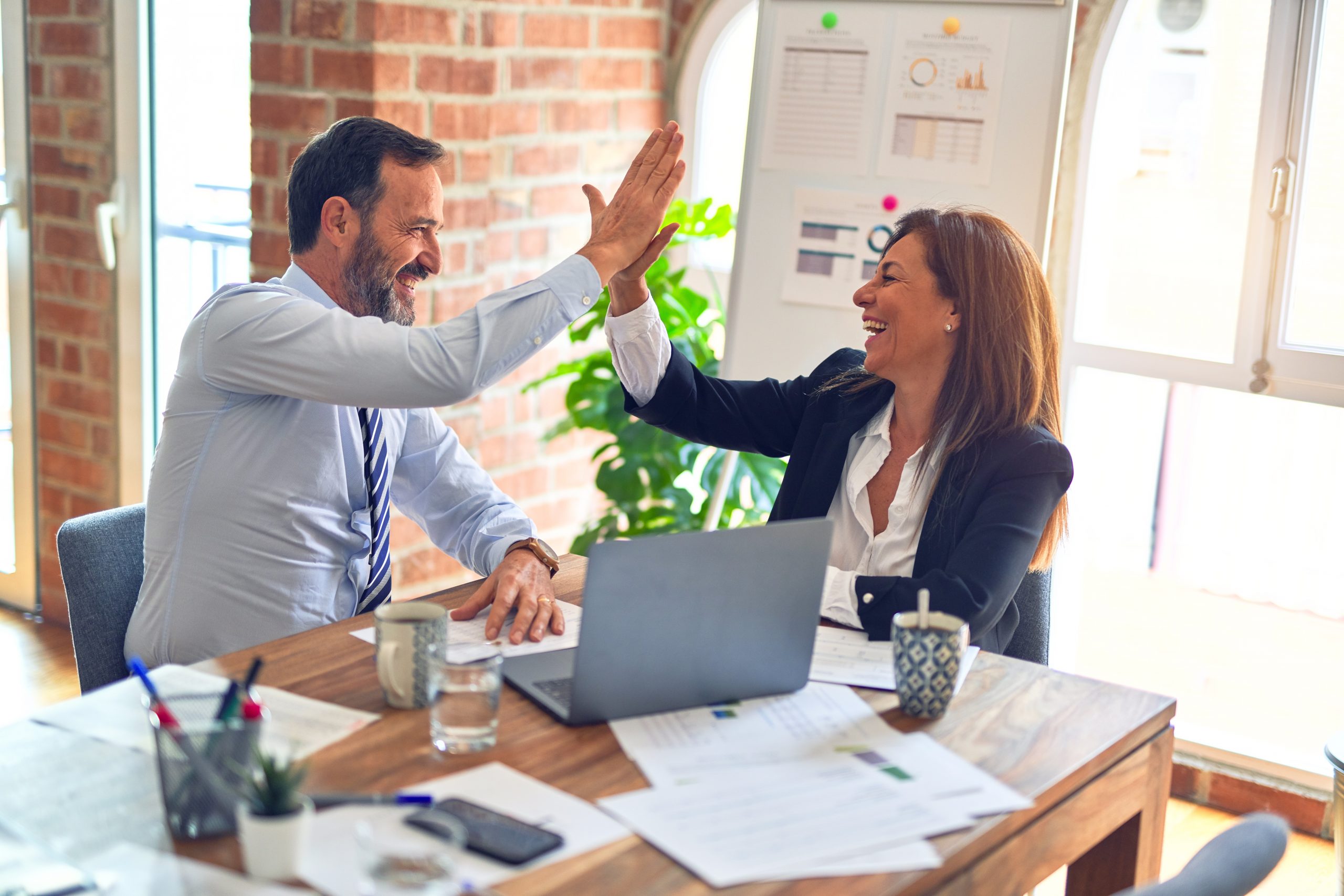 A brief, well-organized presentation can be an effective method to introduce new employees to the concepts of Six Sigma, and at the same time stimulate interest and future participation in Six Sigma projects.
By Sue Kozlowski, Sheri Testani and Ben Miles
A brief, well-organized presentation can be an effective method to introduce new employees to the concepts of Six Sigma, and at the same time stimulate interest and future participation in Six Sigma projects. Developing such an orientation is relatively easy.
Sample of Elevator Speech
Six Sigma is a highly structured process that we'll be using to change the way we work. It's important to do this so that we can base decision-making and problem-solving on data, rather than opinions.
As we succeed in using Six Sigma, we'll make better decisions, more quickly, and linked to our strategic goals in a way that sustains improvements as a part of our institute's culture.
We'll need help from all our associates to identify the changes that can be based on data, and help from our leaders to support and sustain the changes, as we move toward providing the highest quality patient care experience here at St. John Health.
Start With the Elevator Speech
Most organizations already have an "elevator speech" – the proverbial one-minute overview – which they use when they began implementing Six Sigma. This short explanation of the purpose and importance of Six Sigma can be the initial introduction for new employees. Providing this information as a handout in the new employee packet allows employees to refer to it when they go through their paperwork later.
An elevator speech typically answers four questions: What is our project about? Why is it important? What will success look like? What do we need from you?
Each organization has its own unique reason for implementing Six Sigma, so it is important that the elevator speech reflects the organization's particular circumstances. As an organization builds an elevator speech for itself, the four questions can be answered in a more comprehensive way in a new employee orientation.
St. John Health System in Detroit, Michigan, USA, used its elevator speech as the basis for it orientation process in this way:
1. What is Six Sigma and why is it important? Six Sigma is a management philosophy and system to enable us to achieve our vision of providing the highest quality patient care experience. St. John Health leadership has made the commitment to a culture where all leaders and the entire organization will make the transition to Six Sigma philosophy and process, today and in the future. There will be two projects selected to move forward at St. John Hospital & Medical Center and at Providence Hospital.

2. How does Six Sigma work? The Six Sigma approach is based on collecting accurate data to show us where problems are, and uses statistical evaluation to prove that our process changes are effective. It also uses a highly structured process to make sure that we remain focused on the problem area and that we complete our analysis in a timely manner. Key measures will be developed to monitor progress and make sure that the changes are sustained.

3. What will we look like when we have incorporated the Six Sigma methodology? Six Sigma is designed to become our "way of doing business" by changing our hospital's culture through the Change Acceleration Process. We will find that the real problems can be easily identified and real solutions will address the root cause of the issue, rather than building work-arounds or putting band-aids on poor processes. Both hospitals currently have existing process improvement initiatives going on. This work will continue, but Six Sigma tools will be adopted to establish a consistent, disciplined approach across the system.

4. Will all associates participate in the Six Sigma process? As we roll out Six Sigma at St. John Hospital & Medical Center, you may be asked to become an active member of a work team or project group. We ask that you look for ways to become involved in the large Six Sigma projects, the Change Acceleration Process and the more focused Work-Out projects, and that you remain open to finding ways to improve our work processes as a means of improving the quality of our patient care.
A New Vocabulary and Titles
The roles and terminology used for Six Sigma projects can intimidate even the most interested audience. A brief overview of these subjects can be given during the presentation. Some organizations have developed a brochure or handout that gives fuller explanations of the "language of Six Sigma." In addition, giving out a wallet-sized card that has frequently-used terminology can assist the culture in adopting key terms, thereby engaging associates, creating awareness and minimizing intimidation. An explanation of the roles of Six Sigma project members also is helpful.
The following explanation of roles is used by the St. John Health System, and can serve as a model for other institutions seeking to provide a handout for their new employees:
The Executive Sponsor is a member of the executive team who guides implementation at each hospital, providing resources and removing barriers at the hospital level. There is one at each hospital where Six Sigma is deployed.

The Project Sponsor is usually a manager, director or vice president who states the purpose of the project; provides resources, removes barriers and has the authority to approve team action proposals. There is one for each active project.

There are two Black Belts at each hospital. These are permanent positions, reporting to the administration. These individuals are trained in all the components of Six Sigma, Change Acceleration Process (CAP) and Work-Out. Their role is to support and lead multiple projects.

There are six Green Belts at each hospital – three per Six Sigma team. Persons in the Green Belt role remain in their current organizational positions, but are freed-up to learn the same content as the Black Belts. They are trained in all the components of Six Sigma, CAP and Work-Out. Some Green Belts are content experts based on the projects, but others are recruited from the general staff to allow a wide variety of employees to gain Green Belt skills. Initially, the time commitment required is approximately 50 percent and it falls to 20 to 25 percent after training is complete.

There are six Change Agents at each hospital. Persons in those roles remain in their current organizational positions, but will be freed-up to learn components of CAP and Work-Out . Change agents are called upon as an internal resource to facilitate performance improvement. Change agents employ proven methods for fast problem-solving and in-meeting decisions with accountability to drive results. Change agents exhibit talent for coaching and facilitation with strong presentation skills.
Letting Employees Know Who's Who
To further engage new employees, let them know who is active in Six Sigma projects. That information can be include on a list on the handout. Challenge the new employees to seek out Black Belts, Green Belts and other team members within their new departments, and ask them for their elevator speech. Here is how St. John Health's Providence Hospital listed the members of its Six Sigma team:
Black Belts (full-time positions)
Ben Miles, formerly a senior financial analyst in finance
Amisha Mahadevan, formerly an administrative fellow with HFHS

Green Belts (retain current positions plus support Six Sigma focus areas)
Julie Bell, organizational effectiveness consultant
Lynn Chiesa, director of medical/surgical nursing
Marty Harris, MD, chairperson of emergency services
Maureen Kelly-Nichols, director of emergency services
Diane Soderstrom, manager of finance department
Kathleen Solomon, nurse manager of operating room
Chris Southwick, administrative director of cardiology services
Ernest Yoder, MD, chairperson of internal medicine

Change Agents (retain current positions plus facilitate Six Sigma improvement processes)
Stephanie Brady, nursing director of behavioral medicine
Barb Harlow, director of physical medicine and rehabilitation services
Margaret Klobucar, administrative director of quality, medical and care management services
Judy Martini, nurse manager of obstetrics
Ian Spencer, manager of radiology
Betty Wheeler, educator in nursing education
Closing the Presentation
It is a good idea to leave new employees thinking about the importance of the Six Sigma initiative. So reiterating that point along with providing contact information for those who have questions is worthwhile. Here is what St. John Hospital & Medical Center included at the end of its employee handout:
St. John Health began implementation of Six Sigma in October 2003. The Six Sigma philosophy and system complements our on-going quality improvement activities, and fits well with our organizational goal of creating the highest quality patient care experience for all patients, at all points of access, all the time.

Thank you for joining the healthcare team at the St. John Hospital & Medical Center. We look forward to your future participation in Six Sigma.

Additional questions or concerns? Contact either of the Six Sigma Black Belts:
Sheri Testani at 313-000-0000
Sue Kozlowski at 313-000-0001
Presentation Methods and Details
Should the presentation be in person, by a Black Belt, Green Belt or sponsor? How about using a video presentation? Is a PowerPoint presentation needed? How long should the presentation be? Should the handouts be in color?
Since each organization is unique, there is no "best practice" that fits all. A human resources department may have recommendations for ways to make a presentation stand out. For example, use of a pre-recorded video is a great time-saving tool, but if those going through orientation have already seen six videos, Six Sigma will not come across as an exciting topic. Rotating the presentation duties among Black Belts and Green Belts may be a good way to share the effort while bringing personal energy to the content.
Use of a PowerPoint presentation also can be a good idea, especially if there are photos or graphics that will reinforce the message. A sample presentation could include about six to eight images, mirroring the format of the handout:
What is Six Sigma?
How is Six Sigma different?
How does Six Sigma work?
Who is involved with Six Sigma?
How can I get involved?
Many new employees will not have heard of Six Sigma, or will have only a vague knowledge of the term. Rather than launching into a lecture, it is better to engage the audience by employing an icebreaker or asking some questions to get a discussion going. For example, ask the group: What is quality? How can we tell how good our quality is? How many of you have served on a quality improvement team? What was your experience? The resulting discussion can lead right into the introduction of what Six Sigma is all about, and how it is different than other quality efforts. Periodically throughout the presentation, ask questions to keep the audience engaged.
Making the presentation concise is a necessity. A sample agenda could look like this:
1. Quality discussion or icebreaker – 5 minutes
2. What is SixSigma? – 10 minutes
3. Who's involved and whom to contact – 5 minutes
With an enthusiastic presenter, the group can be motivated to find out more about Six Sigma when the opportunity presents itself. Another way to pique the audience's interest is to bring in a couple of internal associate newsletters with Six Sigma project updates. This information will allow new employees to see the benefits first hand.
Conclusion: Attracting Future Team Members
Giving an introduction to Six Sigma during a new employee orientation is an effective way to build support throughout all levels of the organization. Using the organization's existing Six Sigma "elevator speech" as a foundation for the presentation makes it a bit easier. And adding personal touches will engage and motivate the listeners. There is no better way to begin attracting future project team members.
About the Authors: Sue Kozlowski is a Black Belt with St. John Health. She has more than 20 years experience in healthcare management and has degrees in laboratory science and health administration. She is an adjunct associate professor at Wayne State University. She can be reached at [email protected]. Sheri Testani is a Black Belt with St. John Health. A registered nurse, she has experience in community nursing, medical-surgical, operating room and neonatal intensive care. She has degrees in nursing, industrial engineering/administration and kinesiology. She holds certification as an ISO 9000 lead auditor, and is a member of the American Society for Quality and the Institute of Industrial Engineers. She can be reached at [email protected]. Ben Miles is a Black Belt with St. John Health. He has seven years of healthcare finance experience and has a degree in corporate finance and an MBA. He has been trained as a Baldrige examiner and is a member of the American Society for Quality and the Institute of Industrial Engineers. He can be reached at [email protected].