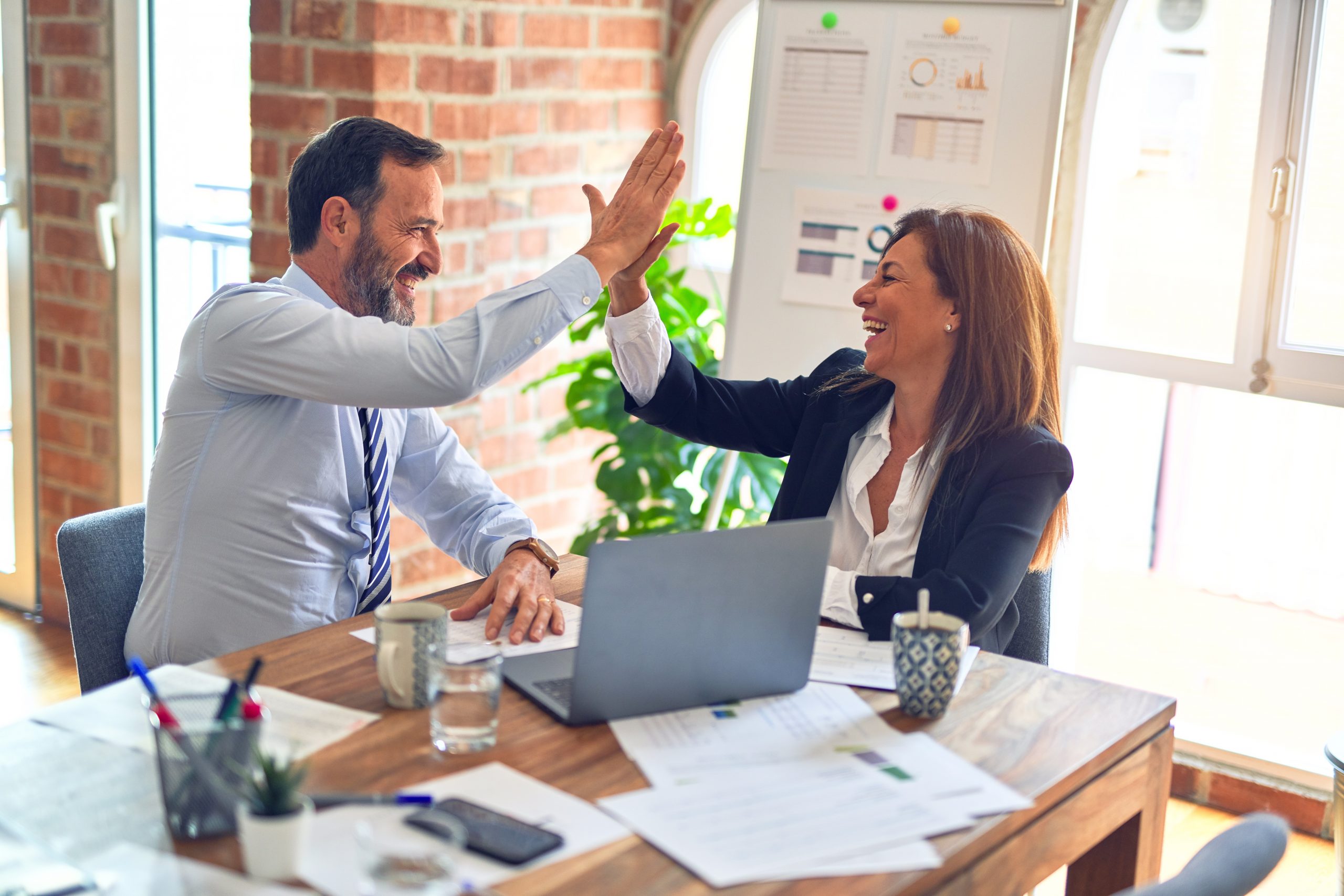 A Series of Articles on VOC Advances
This article is one of a series on advances in obtaining and applying voice of the customer (VOC) information. The other articles in the series are VOC Advances: New Paths to Understanding Customers and VOC Advances: Helping Make Better Design Decisions.
The series was written by Anthony E. Curtis and Kimberly Watson-Hemphill as a wake-up call to those who have been content to use the easier forms of VOC, such as surveys and focus groups, as their primary (or perhaps only) means of understanding customer needs.
While those basic tools still have a place in today's organizations, the authors point out, market leaders are getting much more sophisticated about how they gather customer information and what they do with it.
After years of what can only be characterized as brand extensions, most new consumer services are serving ever-smaller niche markets and fighting for space in an increasingly crowded marketplace. For example, the number of annual new food product introductions in the United States grew five-fold from 1980 to 1998, to nearly 11,000. In short, traditional innovation in many industries has hit diminishing returns. 
To counteract this, many companies are creating new growth and value by addressing the hassles and issues that surround their existing product/service rather than by improving the original offerings. They use their market position as a starting point from which to do new things for customers that solve their biggest problems and improve overall performance. The idea, called "complementary innovation," is built on an undervalued truth: The sale of a product or service may be the culmination of the company's effort, but it marks the beginning of the customer's. 
One company that has exploited complementary innovation is Cardinal Health, which until recently was primarily a pharmaceutical company in an industry in a downward trend in terms of profitability. (Ten years ago, the average gross margin for a drug distributor was about 10 percent; today it has fallen to about 4 percent.) 
Cardinal Health Tries Complementary Innovation
Cardinal Health's initial approach to this increasingly unattractive industry structure was to help its customers manage the flow of Cardinal's products through hospital operations. Cardinal began to offer logistics management services for hospital pharmacies, applying its own superior systems to some of the hospitals' most burdensome tasks. Soon, Cardinal was providing complete pharmacy management services, including the systems, staff and oversight needed to run a pharmacy. Both the company and its customers were winners: Cardinal enjoyed new streams of revenue and profit, and the hospitals were relieved of the challenge of staffing and managing their own pharmacies.
Next, Cardinal created the "ATM of medicine dispensing." With this innovation, a nurse keys patient data into a Pyxis MedStation, and the machine accurately doles out pre-measured, bar-coded doses of medication, ready for use. Not surprisingly, hospitals love the system. Inventories, errors and costs are all lower, and the pharmacy can concentrate on work that is of higher value to patients and staff than basic dispensing. 
Because of its ease of use, this system is increasing sales of Cardinal products. When a hospital orders medications from another pharmaceutical distributor, the drugs arrive in bulk containers rather than prepackaged totes. The hospital pharmacist must then sort, count and repackage. It does not take long for most pharmacists to start lobbying to use Cardinal instead. As a result of this complementary innovation strategy, Cardinal's market share in distribution expanded from 4 to 29 percent by 2001, creating an even more powerful platform from which to launch new services. 
Market Definition Innovation
Next for Cardinal came surgical kits. The average surgical procedure requires some 200 products, which vary with the procedure and the doctor's preferences. In the traditional system, thousands of different items must be stored in hospital stockrooms, handpicked before a procedure and transported on a tray to the operating room. The process is expensive, time-consuming and error-prone. Cardinal's solution? Provide an online ordering tool that allows surgeons to walk through their procedures in advance, picking the equipment and supplies they prefer. The 200 or so items needed for a particular operation are then shipped to the hospital on the morning of the procedure in a sterile kit organized in the precise sequence in which they will be used. 
Cardinal's exploitation of complementary innovation did not stop there. The company realized that it could provide significant new value to pharmaceutical manufacturers by offering high-quality services in drug formulation, testing, manufacturing and packaging, thereby freeing those firms to concentrate on the discovery and development of blockbusters. It supplemented its core assets with thoughtful acquisitions to deepen its technical and manufacturing capabilities. 
The result of all this? From 1991 through 2001, Cardinal's compounded annual rate of revenue growth was 40 percent, double that of its nearest competitor in the pharmaceutical distribution business. Operating profit growth ran at 42 percent, more than three times the nearest competitor. Market value growth ran at 49 percent, more than double the nearest competitor. 
Throughout all these changes, Cardinal held onto what was its original core business. The growth came from close studies of customers in their "native habitat," noting customer frustrations and finding ways to make customers more effective in their mission – which included making it easier for the customer to use the product. Along the way, Cardinal changed how it was perceived by customers. That is market definition innovation. 
How to Become a Complementary Innovator
To adopt the mindset of a complementary innovator, a company needs to start asking and answering a lot of questions about its customers and their capabilities, such as: 
What are the issues customers wrestle with every day? What are their biggest headaches? How do their lives really unfold, both on and off the job? How do they spend their time and resources? (Use ethnographic techniques to help answer this question. Ethnography is a discipline built on the principles of social anthropology, studying people in their native habitat. Customer ethnography is where a company finds ways to "live with" selected customers to get an in-depth understanding of their needs and how they use a product or service in real life.)
What does the broader ownership or consumption process surrounding a company's product or service look like? Where are the customer points of pain that the company might help address?
Are there opportunities for the company to work more closely with its customers, even taking over some of their own processes?
What are the flaws in the customers' economics? How can the company help to address them?
Are there one or more groups of customers with whom the company has significant authority? Can the company build a new business that leverages that authority while meeting those customers' next-generation needs?
Does the company have a process to codify special projects for large clients and transform them into services that can be offered to a larger array of customers?
Could the company's brand resonate with consumers on an emotional level? Could the brand serve as an affinity hub through which consumers can fulfill their need for belonging?
What unique assets can the company leverage: unique customer access, technical know-how, an installed base of equipment, a window on the market, a network of relationships, by-product information or a loyal user community? How can these assets be used to create competitive barriers?
Which information assets does the company own? Which ones will it develop during the next three years? Does the company generate by-product information in its core business that might have value for either current customers or a new set of customers?
Conclusion: A Prerequisite for Complementary Innovation
One prerequisite for complementary innovation is great performance in the core business around which one innovates. Only a company with world-class products and services has the credibility and authority to play in the complementary innovation arena. So if a company's base business is hobbled by poor quality or inefficiency, that is the first thing which must be remedied. Assuming that basic operations are under control, then complementary innovation can help a company get significantly more profit and growth out of its current customer base.