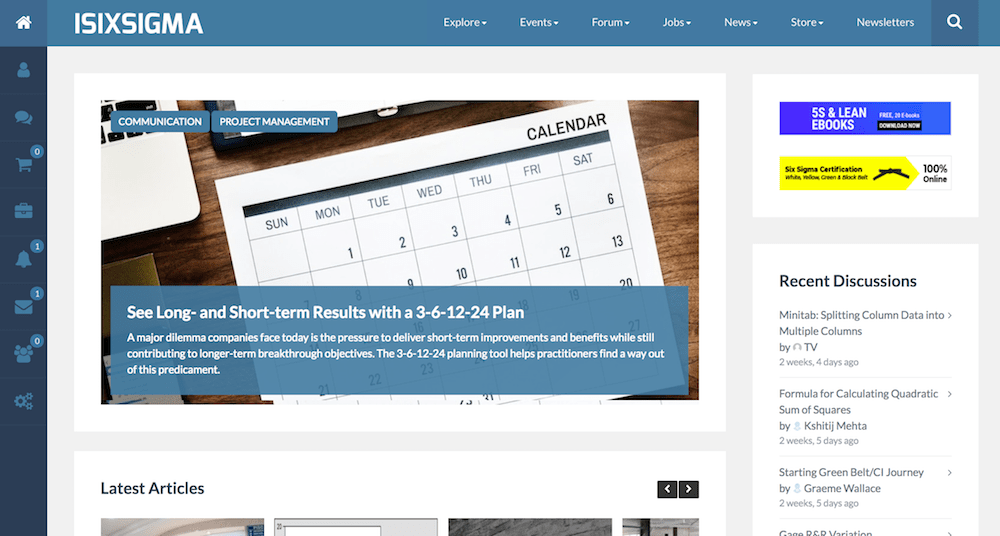 After more than six months of hard work, iSixSigma is celebrating its relaunch today and I'm excited to announce the brand new, redesigned www.iSixSigma.com.
The fully responsive (e.g., desktop, tablet and mobile phone ready) website makes it easier for visitors to find the information or resources they need – from in-depth articles, to expert advice, training slides, open jobs or tools like the Process Sigma Calculator.
What made this redesign significant is that three separate websites (www.iSixSigma.com, store.iSixSigma.com and jobs.iSixSigma.com) are now combined into a single, unified system to serve all your process improvement and career needs.
In the process of doing so, we upgraded our technology, added a ton of new functionality, and exposed content to help you do your job better and faster.
But even with the new design and all the newly added website features, the excitement does not stop there. The new website is just the start of several changes you can expect to see from iSixSigma in 2019 – as we enter our 20th year of operation!
(Want to see what iSixSigma versions 1 through 4 looked like since our launch in May of 2000? I thought so.)
I encourage you to take a look and send me your feedback via email to my first name at isixsigma.com.
It's going to be a great 2019 for iSixSigma readers and members. Stay tuned!
And in the meantime, happy holidays to you and yours.

Michael Cyger
Founder & Publisher
iSixSigma.com