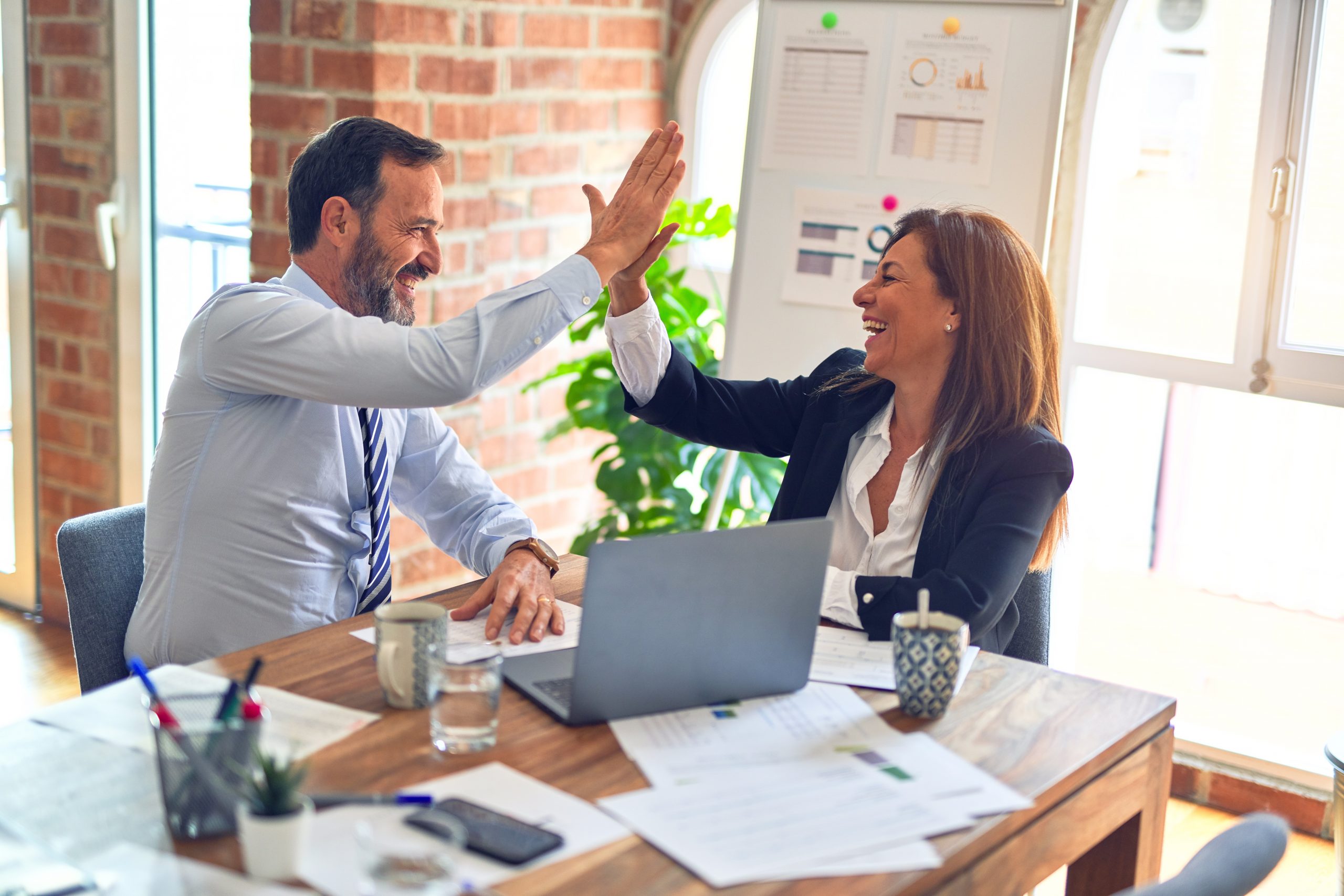 An all-star lineup of speakers shared best practices and lessons learned during the morning sessions on Day 3 (Wednesday, March 30) at the iSixSigma Retail Forum for Process Excellence. The conference runs through Thursday, March 31, at the Westin Edina Galleria in suburban Minneapolis.
Jess Elmquist, the senior vice president of Life Time University and Total Health at Life Time Fitness, served as the morning keynote speaker. In a powerful and motivational message ("Talent Shift – Right Hire, Right Time, All the Time: Changing Your Company, One Hire at a Time"), Elmquist detailed how this North American fitness chain has transformed the way that it connects with and recruits prospective employees and hires the best right-fit candidates.
"Technology and talent are connected now more than ever," said Elmquist. "You and your company need to learn how to optimize your hiring practices, support your hiring managers and turn the tables on a growing talent shortage. … Optimize your recruiting function with technology. Support your hiring managers with consistent skills. Support your talent with a 'well culture.' Change the hiring IQ of your company."
Life Time Fitness followed those steps and, as a result, has seen outstanding results in the areas of talent interest, acquisition and retention.
Case study sessions were then provided by leaders from Select Comfort, Best Buy, Navy Exchange, Nordstrom, Staples and JCP Procurement. Synopses of those sessions are as follows:
"Using Six Sigma to Close the Customer Experience Loop", by William Schirmers, Six Sigma Black Belt and Customer Service Program & Analytics Manager, Select Comfort. In 2010, Select Comfort set out to establish a new standard in customer experience. This talk reviewed the first year of the journey and highlighted key successes and struggles. Takeaways:
Efforts to improve customer experience are a key corporate priority to differentiate from the competition
Keep it simple using internal Six Sigma training resources armed with powerful VOC
Even after a 50 percent improvement, more opportunity remains to provide an excellence customer experience
"Reaps the Rewards of Investing in Your Culture", by Tracy Gardiner, Black Belt, and Tonya Bescheinen, Black Belt, Best Buy. Shifting the problem-solving culture of a company starts with a successful introduction to problem-solving techniques. Attendees at this session learned how Best Buy expands awareness of Continuous Improvement with its "Introduction to Lean Six Sigma" course. They also heard how Best Buy is reaping the benefits of expanded knowledge of LSS, leadership development and talent identification. Takeaways:
A good overview of Best Buy's "Introduction to Lean Six Sigma" course
There are plenty of benefits from a LSS introductory learning session
"The Genesis of Out-of-Stocks – Inventory Management at NEX", by Scott T. Gibson, director of supply chain systems, Navy Exchange. Attendees learned how NEX used a rapid improvement event (RIE) to revamp its perpetual inventory management program. The successes and lessons learned from a supply chain RIE were explained in detail. Takeaways:
You have to recognize "just do its"
Plan your implementation schedule
Consider the behavior that the metrics will drive
"Applying SPC Concepts to Better Understand Systems Delivery Performance", by Shannon Coursey, program manager of technology process improvement, PMO, process and collaboration systems, Nordstrom. This retail giant uses a combination of SPC concepts to identify how projects are performing. In addition, a rich set of data is captured, which is all compiled to tell a holistic "story". These stories are utilized to prioritize improvement efforts, identify focus areas/quick hits, improve estimates and more. Takeaways:
Don't get caught up in perfect data; use what you know and what you have to point you in the right direction
When getting analysis paralysis, bring yourself back to the core of what Six Sigma and Lean are about, and remember to use common sense
While the presentation was about systems delivery, anyone who has an interest in applying these concepts non-traditionally were able to relate
"Before and After Training", by Daniel Nephew, director process excellence deployment, Staples. Establishing a successful process excellence program requires building a strong community, inspiring results and continuous learning. Staples invests efforts prior to training to ensure that its Belts are set up for success. It also spends significant time in post-classroom training to build competencies and strengthen engagement with leadership. Takeaways:
Key elements to on-board new Belts
Use a continuous learning approach to keep Belts inspired
Improve Belts' ability to influence leadership
"Best Practice, Best Process, Best Price – Incorporating the Entire Value Stream in Operational Excellence", by Douglas Wilson, senior business analyst, JCP Procurement. JCPenney is moving from the typical silo approach of sourcing based primarily on spend to collaborating across the entire enterprise to drive the best overall solution. Ultimately, it's about linking together all of the components in the value chain to drive the greatest total performance. Takeaways:
You can win the battle but still lose the war
Look for the best answer, not "your" answer
Transparency, transparency, transparency
To learn more about iSixSigma's offering of world-class forums and events, please check out our Web site at http://live.isixsigma.com.