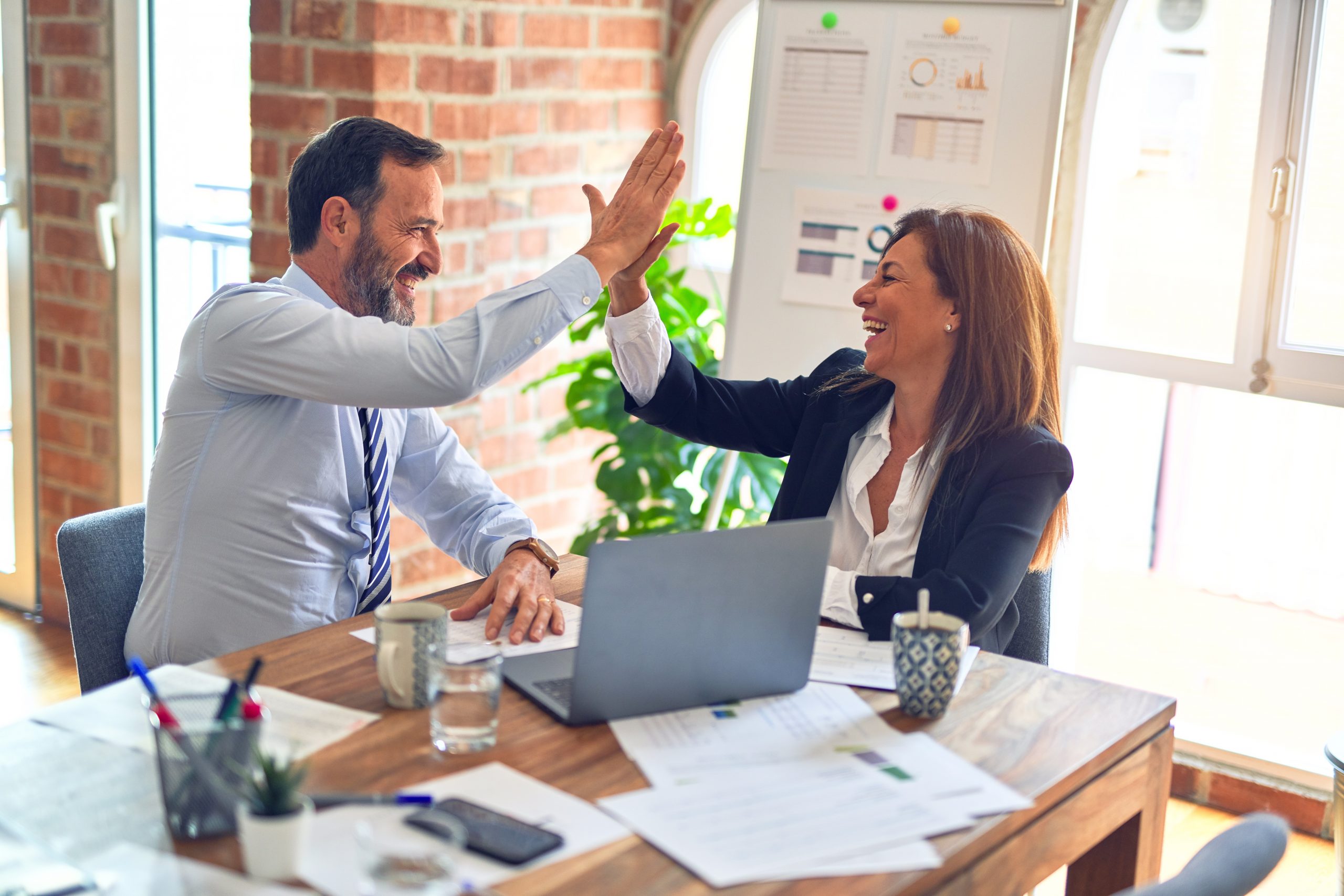 Nobody knows what the future holds, but a shared uncertainty about tomorrow creates a forward-leaning opportunity for reinvention.
What do customers want from the companies with which they routinely interact? Given the current economic environment that is defined by abiding volatility and uncertainty, people want stable, glitch-free relationships – ones where the only surprises are pleasantly prescient. To put a finer point on it, what any customer wants is help from people and technologies that can collectively anticipate our individual problems, needs and desires better than we can, and quickly marshal a correct response.
Developing predictive capability and designing future-ready enterprise processes is not easy. With the proper use of Lean Six Sigma (LSS)-driven analytics and business process reengineering (BPR) rigor – combined with carefully calibrated investment in, and integration of, enabling technologies – the goal of future readiness is attainable.
Changing the Nature of the Situation
For practitioners of traditional LSS/BPR, the natural focus is on Leaning down (not forward) – helping businesses manage present-day process challenges more efficiently and effectively. Future-ready reengineering, on the other hand, helps companies move from doing what is most effective today to meeting tomorrow's challenges.
Future readiness is not about surpassing what the enterprise did in the past, becoming proficient by present-day benchmarks for any industry or function, or removing a process defect (Figure 1). Rather, future readiness changes the nature of a situation – eliminating the challenge or challenges it presents to address stakeholders' anticipated needs, wants and expectations.
Example: Hospital Wait Times
A leading American hospital had protracted wait times for patients entering the emergency room (ER). As populations worldwide trend older, this problem will increase across all types of healthcare centers. Hospitals can (somewhat) slow the growth rate by applying traditional business process improvement techniques, and by making expensive human and capital investments to expand treatment capacities.
The challenge experienced by the hospital could not be quantitatively diminished. The question was: "Can we qualitatively change how people wait, so that how long they wait is not a material issue for patients or staff?" Asking this different question altered solutions that were pursued with BPR.
When a patient's X-rays revealed a bone fracture during the ER's peak hours, for example, patients were given the option of immediately setting the break with a temporary splint and returning at a later off-peak time for permanent casting. The time to receive the final treatment took longer with this option, but patients' wait time occurred under terms they chose – in this case, to have final casting done at a later time that fit their schedules.
With patients opting out of treatment during peak hours, staff could tend to urgent-care patients more quickly. The patients who waited the longest to complete treatment (i.e., those who left the ER and came back later for final treatment) were happier than those whose waits were shorter but confined to the ER the entire time.
Technology helped this new process. Barcoded wristbands for patients were tied to a distributive network that enabled doctors, nurses and orderlies to input, track and share the status of all patient movements in real time from registration though discharge. Maintaining those eyes on patients slated for overnight stays helped minimize their wait times for treatment, while allowing them more time in their rooms (presumably a more preferable experience than being in waiting rooms and hallways).
Anticipate Through Analytics
With the right use of analytics and technology, the ability to anticipate what formerly passive stakeholders want from a particular process can be applied to virtually any business process. Stakeholders can be co-opted and empowered to actively help a company provide a solution that works successfully for all involved.
Example: Call-center Service
Consider a customer service department. The department learned that a certain group of customers routinely asks about pending orders a week after the orders are placed. The department can change its processes so that after five days customers are automatically updated via a computer service on the status of their order – anticipating the needs of the customers. The enterprise still responds to the need for status updates as often as before, but doing so proactively reduces the volume of order inquiry calls that must be handled by call-center representatives. Fewer simple-query calls clogging the phone lines also leaves service representatives more time to troubleshoot thornier issues and broker a lasting resolution on the customer's first call.
There may not be a quantifiable change in average wait times for live call-center service, or in the time representatives spend providing assistance; however, how often a customer needs to seek out a representative's help before getting satisfaction decreases. Reducing the number of calls that must be made to a company makes both customers and customer service managers happier. To the extent that customers are willing and able to actively "self-serve" on simple matters using web-based and automated-telephony applications, the aggregate data they input during calls or website visits can, in time, be mined to predict (and sell to) needs and desires they may have, but may not have thought to express, or even consciously considered.
On Track to a Profitable Tomorrow
Companies that engage in Lean Six Sigma are well on their way to future readiness (Figure 2). The guiding principal behind any future-ready reengineering initiative is this: Workflows must go from what is easiest for your employees and/or partners to manage, to what is easiest for customers, or other mission-critical stakeholders to do. No matter where the road ahead leads, companies that engineer their business processes to meet that mandate will find themselves on a fast track to a more efficient and profitable tomorrow.