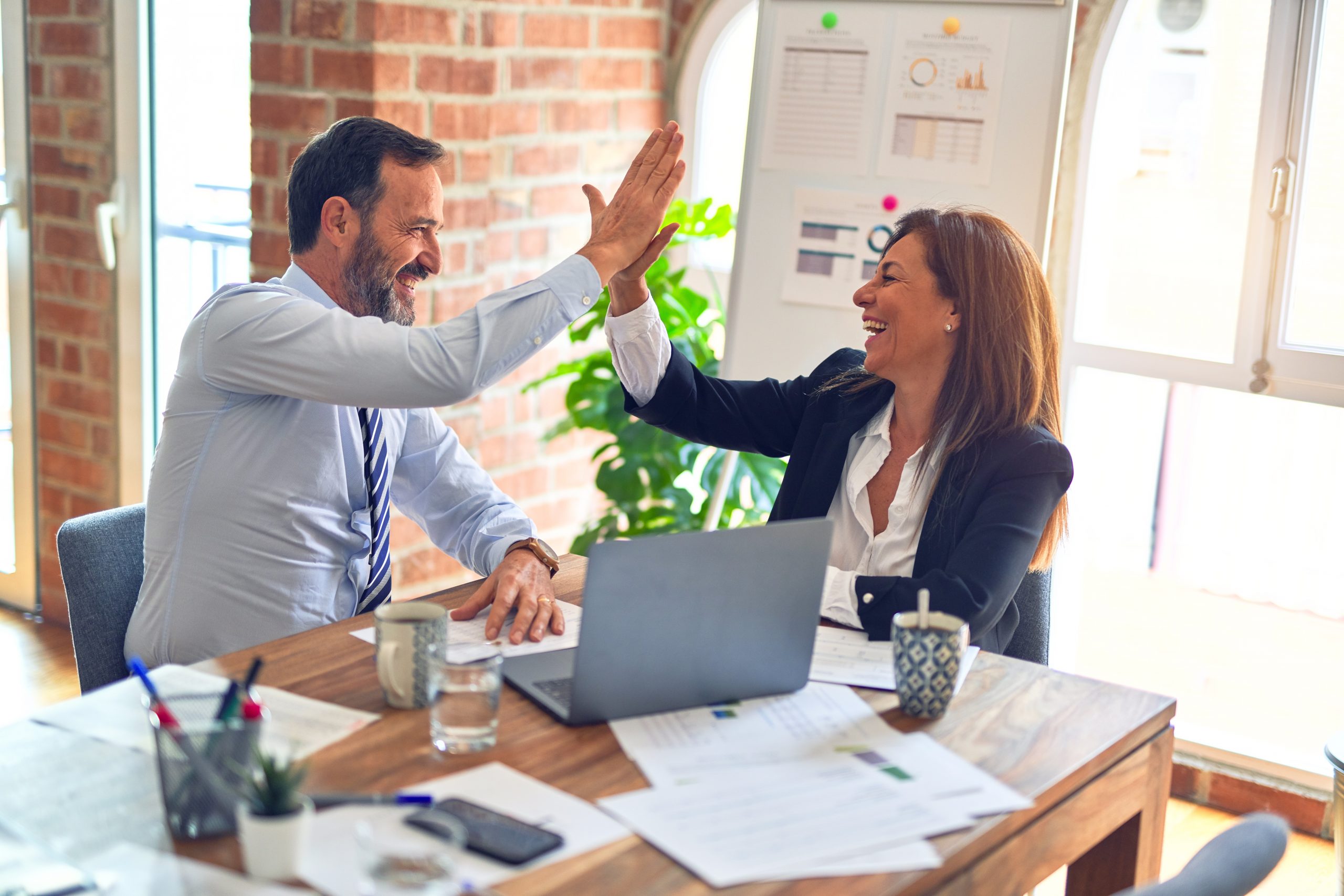 For Lt. Col. Harry Yates of the 335th Theater Signal Command and his deployment advisor Capt. George Harris, Lean Six Sigma is having a big impact on the way daily work gets done.
The 335th is an Army Reserve command co-located with Fort McPherson in East Point, Georgia. It is responsible for signal operations supporting the warfighters in the theater of operations. In other words, communications via telephone, computer and radio frequencies for all Army personnel in Southwest Asia, which includes Iraq and Afghanistan. The command has had personnel in the region since the first Gulf war.
Yates said the 335th currently has eight Lean Six Sigma project charters active and 23 projects on the project deck. The flagship project is one that is transforming the way supplies are ordered.
In the past, there was an 80 percent rejection rate of requests for supplies and equipment from units that fall under the 335th signal command, Harris said. The requisitions are for critical items that are needed to support the units. When the items are unavailable, it affects mission capability and accomplishment, and freezes funds.

Capt. Brenton Briggs, a Black Belt and project leader for the supply requisition project, briefs Lt. Col. Harry Yates, deputy deployment director of the 335th, on how the process improvements are being implemented. Deployment Advisor Capt. George Harris is assisting to explain some details.
Order Approval Rate Now at 90 Percent
A six-person, Black Belt-led project team used SIPOC (suppliers, inputs, process, outputs, customers) analysis, a cause-and-effect diagram, Pareto charts, capability analysis, process mapping, and failure mode and effects analysis to solve the problem. Now in the Control phase, the command is at a 90 percent approval rate.
According to Harris, the project created best practices for the supply requisition process that are being "threaded through the entire Army Reserve requisition system."
Other 335th projects have included: physical security and force protection, to provide the best possible protection to soldiers in the theater of operations; expediting the process of bringing new people into the command and getting them up to speed in their jobs quickly and efficiently; and property accountability, to ensure that the command's high-tech communications equipment is accounted for and ready to deploy at all times.
Six Sigma Project Also Focuses on Families
Families of Reservists also have become the focus of a Lean Six Sigma project. "We have a family readiness project going on, ensuring that our database is accurate and our methods of contacting and taking care of family members while soldiers are deployed are without flaw," Yates said.
Currently under transformation, the 335th, as of mid-May, contained about 3,500 personnel. Of that number, five were in Black Belt training and three were in Green Belt training. Two Black Belts from the command will head to Iraq in the coming months.
The commanding general of the 335th, Gen. Dennis E. Lutz, has had prior experience with Lean Six Sigma, working extensively with it at Eastman Kodak Co. According to Yates, when the opportunity arose for Lutz to deploy it in his Army command, he was all for it. "He has been fully supportive of the program," Yates said. "He has directed that our Black Belts have no tasks other than focusing on training and initial projects, with the idea that when they're fully trained, they will be able to take on multiple projects."
Capt. Harris, who became a certified Black Belt in 2000 while working for the General Electric Co., coaches and mentors Black Belts and Green Belts in the 335th. He blogs about the Army's deployment on the iSixSigma Blogosphere.
"I think a lot people wonder how Lean Six Sigma applies to the Army," Harris said. "Well, the Army is made of slices of private sector businesses – aviation, logistics, security, financial services, human resources. There is a slice of every segment of civilian life."