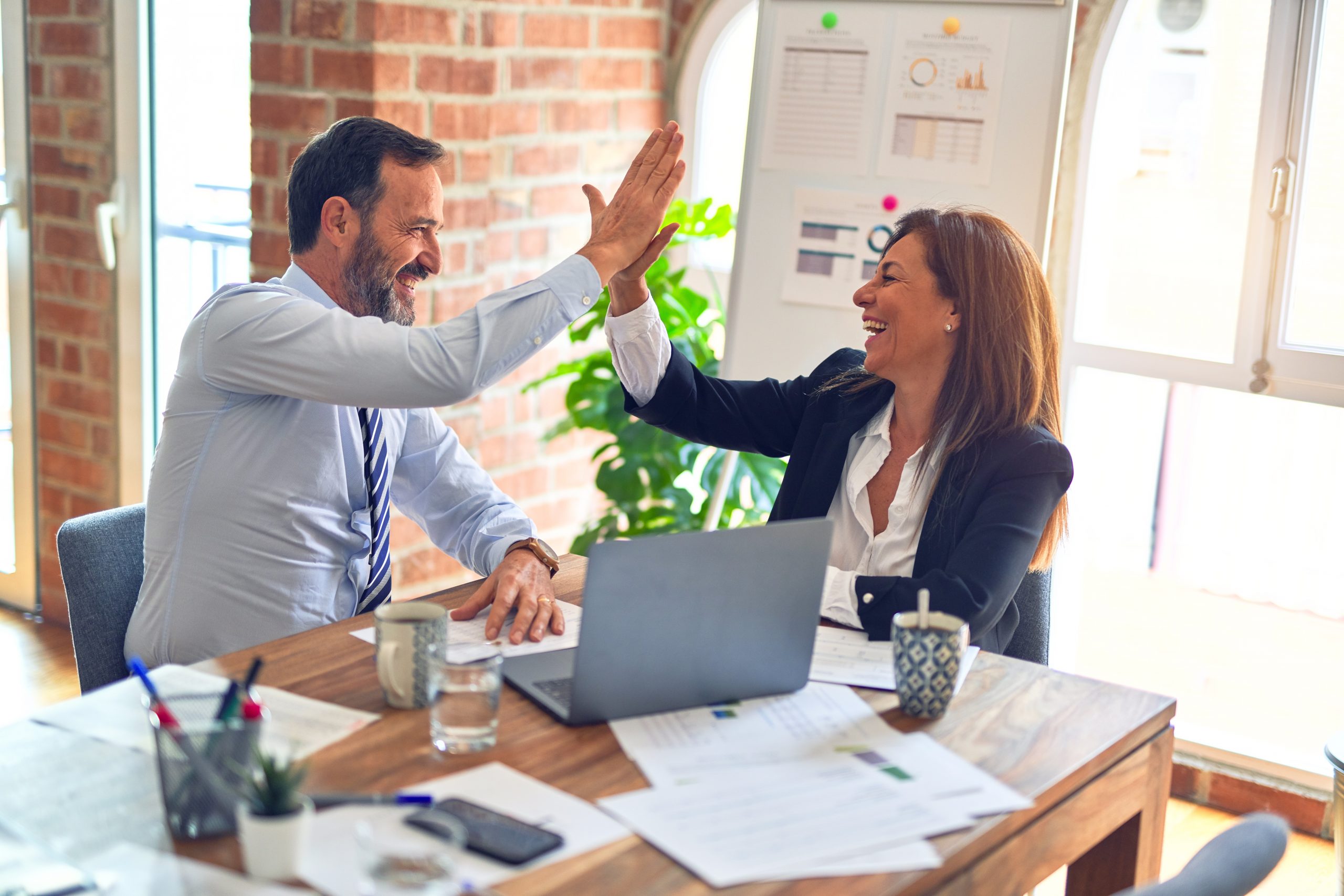 A dilemma many organizations face while implementing Six Sigma is the selection of a deployment model. Many practitioners feel that they must choose between a central team running projects to attack pain areas or a dedicated team of Black Belts who are attached to each function and support the leadership in improving performance. While there are many examples of successful outcomes from the former approach, there are also a number of common pitfalls that organizations may encounter when selecting this deployment model. By switching to a model where dedicated Belts are placed within various business functions, leaders may find more lasting benefits.
Deployment Advantages
By employing a central team to run projects in the organization's key pain areas, leaders may put their deployment in jeopardy. By instead using Belts who are embedded in business functions, they will have the following advantages:
1. Sustained project results
With the central team approach, it's possible that improvements brought about through projects will disappear as soon as the project team leaves. This outcome is less likely to occur if the project's Black Belt is attached to the function. This way, the Belt can maintain regular tracking of the project metric and can monitor the action plan. Also, correction efforts can be initiated as soon as the Belt observes any deviation from the plan.
Another drawback of the centralized project approach is that teams tend to adopt "quick-win" solutions. These solutions may have a speedy impact, but they are not always a good substitute for analyzing the process meticulously to improve performance in the long term.
For example, a project team at a leading bank suggested a few process changes for a faster turnaround-time performance. This suggestion brought about an immediate improvement in the performance, and the project team moved on to another project. However, the process change was not thought out completely and had to be rolled back due to certain process requirements, virtually wiping out all of the project gains. The metric was right back in the red. This kind of situation is unlikely to happen if dedicated Six Sigma team members provide continued support.
2. Opportunities to take preventive action
A centrally based team might step in to conduct a project only when there is a problem at hand. However, embedded Belts, who are regularly tracking process metrics in their areas, can initiate action before a problem reaches alarming levels. The essence of deploying a Six Sigma program is not in solving issues that have evolved into problems, but in avoiding them altogether. Close monitoring of process performance will go a long way toward saving valuable time and money spent on solving problems.
3. Easy buy-in
The members of a business function are far more likely to take ideas from their dedicated Black Belt rather than a project team or external consultant. Change implementation is also easier in such a setup because the Belt has a better understanding of the process than someone who is outside the business function. A Black Belt who is working closely with the function would also ensure that there is no misalignment of objectives and that the project is a stakeholder priority.
Avoiding Pitfalls
Although the benefits for adopting the embedded Belt approach are substantial, organizations using this model must also take care to avoid certain pitfalls:
Dilution of effort – Because of their close working relationship, the embedded Black Belt may not want to intrude into the comfort zone of the process owner. This may lead to superficial improvement efforts, where the Belt avoids the harsh steps required to improve the process. Such a situation is often the result of loose central control and an absence of clear directives for the Black Belt. This scenario can be prevented by having a strong central reporting structure and the alignment of the Black Belt with the goals and objectives of the business.
Skewed perception of Black Belt use – Another possible pitfall of the embedded model is potential for poor utilization of Black Belt resources. The perceived return on investment might be low. However, return must be viewed beyond the perspective of project savings – leaders must also understand the value of regular analysis and corrective action, which the Belts provide. The effectiveness of a Six Sigma program should be measured not only by the savings that the projects demonstrate, but also by improvements in metrics and enhancement in customer satisfaction.
Success Factor
For Six Sigma to succeed, an organization must consider life beyond projects. This is why it can be beneficial to embed Black Belts in business units, where they can monitor processes regularly, collect feedback and make sound, data-based decisions. This will help keep problems at bay and allow deployment efforts to carry the organization's performance to the next level.