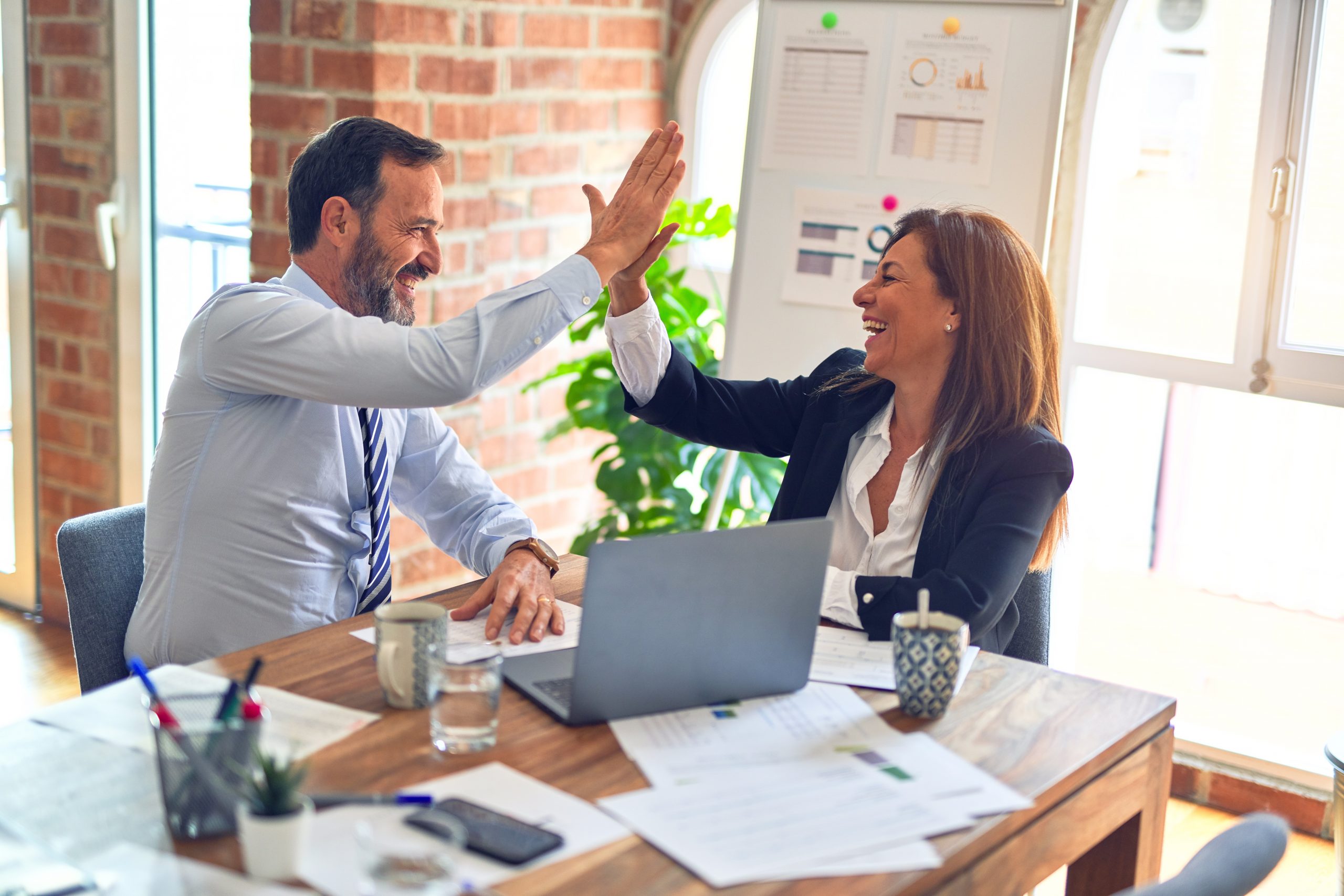 Your No. 1 customer will be renewing contracts next year, and you should be in a good position to get the business. You have successful accreditation to ISO:9001, but this time, they are additionally asking for APQP compliance. Surely this is already covered by ISO:9001? 
Let's explore how APQP fits into quality management.
Overview: What is Advanced Product Quality Planning? 
Advanced Product Quality Planning (APQP) is a methodology that brings together a series of techniques and procedures required to establish a quality plan, allowing a product or service to come to market and meet customer requirements. The methodology was developed in the late 1980s by experts from three large U.S. automakers and has been adopted as the standard approach in the automotive industry for the development, manufacture, and supply of new products.
The primary objective of APQP is the delivery of a standardised set of quality requirements that enable suppliers and customers to work together and design a product that satisfies customer requirements. This is achieved by using and integrating a number of well-known quality tools and processes in a structured phased approach. 
Typically, APQP contains 5 phases, but some companies may adopt an additional pre-planning phase to incorporate concepts, assumptions and previous program knowledge. 
A high level description of the phases is shown below:
Phase 0: Pre-Planning


Assumptions, concepts and past knowledge are collated

Phase 1: Plan and definition of the program for the development of the product


Links customer expectations, wants, needs and desires to requirements. Typical tools and processes can include

Quality Function Deployment (QFD)

and

Voice of the Customer (VoC)

Phase 2: Product design and development verification


Design verification through prototypes and testing, evaluating the components and functions of the product in the design phase to ensure its reliability and compliance. Typical tools can include

Design Failure Mode & Effects Analysis (DFMEA) 

Phase 3: Process design and development verification


Evaluate manufacturing techniques and measurement methods that will be used, including plant layout and optimisation. Typical tools can include

Process Failure Mode & Effects Analysis (PFMEA

) 

Phase 4: Product and process validation


Validation of the process quality and expected demand capacity from the customer and creation of the

Production Part Approval Process (PPAP)

documentation.

Phase 5: Launch, feedback assessment and corrective actions


Review results from ongoing manufacturing processes and implement continuous improvement actions.
Due to the high synergy of APQP with existing quality management systems such as ISO:9001, a new quality standard ISO/TS:16949 was created in 1999 by the International Automotive Task Force (IATF). 
This standard combined the methodology and core tools from APQP with the quality management framework from ISO:9001 to deliver a global standard for automotive quality management. 
The standard was updated through to 2016 and then migrated to the current version known as IATF 16949:2016.
2 benefits and 1 drawback of APQP 
If your company has already implemented a quality management system, then APQP is a natural partner to this. Let's look at some benefits and drawbacks of adopting APQP.
1. It's a highly structured quality process 
APQP starts with defining and understanding customer requirements and steps methodically through product and process design, development, verification and validation. Each phase is constructed to embed quality tools and analysis into your organization.
2. It is truly cross-functional across your organization 
Successful integration and delivery of APQP can only be realised with cross-functional teamwork. Products are designed and developed to meet customer requirements in combination with optimisation to address manufacturing and assembly constraints. The final products deliver the optimum value, function and quality for both supplier and customer.
3. It takes considerable time and resources to deliver
There are no shortcuts to successful deployment and delivery of APQP, and the time and resource impact to an organization can be significant. However, the payback comes with customer trust, repeat business orders and a strong competitive advantage.
Why is APQP important to understand? 
From the late 1980s onward, suppliers have been required to understand and adopt APQP practices. It is here to stay – so let's learn why it's important.
It's the gold standard of automotive industry supplier quality management
This standard was developed by quality experts and universally adopted within the automotive industry, so to win and grow business in this sector, your organization needs to understand and embrace APQP. 
It locks in quality to your products and processes 
By following the 5 phases of APQP, we bring cross-functional teams together to understand customer requirements, design and develop robust products and optimise manufacturing processes.  
Get it right and you build customer trust and satisfaction
By using APQP, you have developed products that meet your customer requirements, are optimised for cost and function, and are defect free. Your customer gains trust in your capability to supply quality products, which opens the door for future business opportunities.
An industry example of APQP
An international fuel system supplier to the automotive industry with ISO:9001 accreditation identified an opportunity to expand their global customer base by gaining IATF 16949:2016 certification. The supplier had adopted APQP methodology for some years and agreed to present a case study for audit and certification purposes. The case study chosen was the design, development and manufacture of a new fuel injection pump for turbocharged gasoline direct engine engines. 
The new pump was able to generate significantly higher maximum fuel pressure leading to a full APQP approach. Due to the supplier's previous experience and knowledge of fuel system development, an APQP pre planning phase 0 was included to collate lessons learned and explore initial concepts. 
Phase 1 program plans and definition revisited the existing QFD matrices to include new requirements for extended durability and maintenance schedules. Both phase 2 and phase 3 had significant overhaul of the design and process FMEAs due to higher operating pressures and new materials being used. Phase 4 validation included initial manufacturing production runs, part inspection and process control plans, forming the basis of the PPAP submission.
With the PPAP approved and completion of phase 5 with successful launch of the product, the goals of APQP had been met and documented. The case study, in combination with an external audit of their manufacturing sites, successfully allowed the supplier to demonstrate compliance to IATF 16949:2016.
3 best practices when thinking about APQP 
Like most process-based methodologies, there are a number of fundamentals to take on board that ensure correct and timely delivery. Let's explore three of these. 
1. Make sure you have assigned sufficient resources 
Don't underestimate the investment required to complete a full APQP for your product. You need sufficient dedicated resources with the right skills deployed to guarantee success.
2. Understand and follow the required protocols
APQP is a highly structured methodology that links to industry standards such as IATF:16949, and all of the phases have expected inputs and outputs that need to be followed and documented. Take time to fully understand the required protocols, and seek advice if elements are unclear.
3. Keep your customers in the loop 
Your customers look to you to provide evidence of APQP compliance and compatibility when tendering or supplying parts. However, customers may have specific submission requirements or templates for you to use. Keep in regular contact with your customer, and don't duplicate unnecessary tests or paperwork.
Frequently Asked Questions (FAQ) about APQP
1. What is APQP? 
Advanced Product Quality Planning (APQP) is a methodology that brings together a series of techniques and procedures required to establish a quality plan, allowing a product or service to come to market and meet customer requirements.
2. How many phases are there in APQP? 
Typically there are 5 phases in APQP, from phase 1 program planning through to phase 5 product launch and feedback. This is sometimes extended to 6 with the inclusion of a phase 0 for pre-planning that brings together concepts, assumptions, and past program knowledge.
3. Is APQP the same as PPAP?
No but they are intrinsically linked. The Production Part Approval Process (PPAP) contains elements from APQP and is the output from APQP Phase 4, the validation of product and process.
It's a wrap for APQP
We've introduced the methodology, the key phases, and some of the tools required, so now it's time to get serious with integration into your business. Start with getting the resource in place, invest in skills and training, and then lock in quality to your organization.