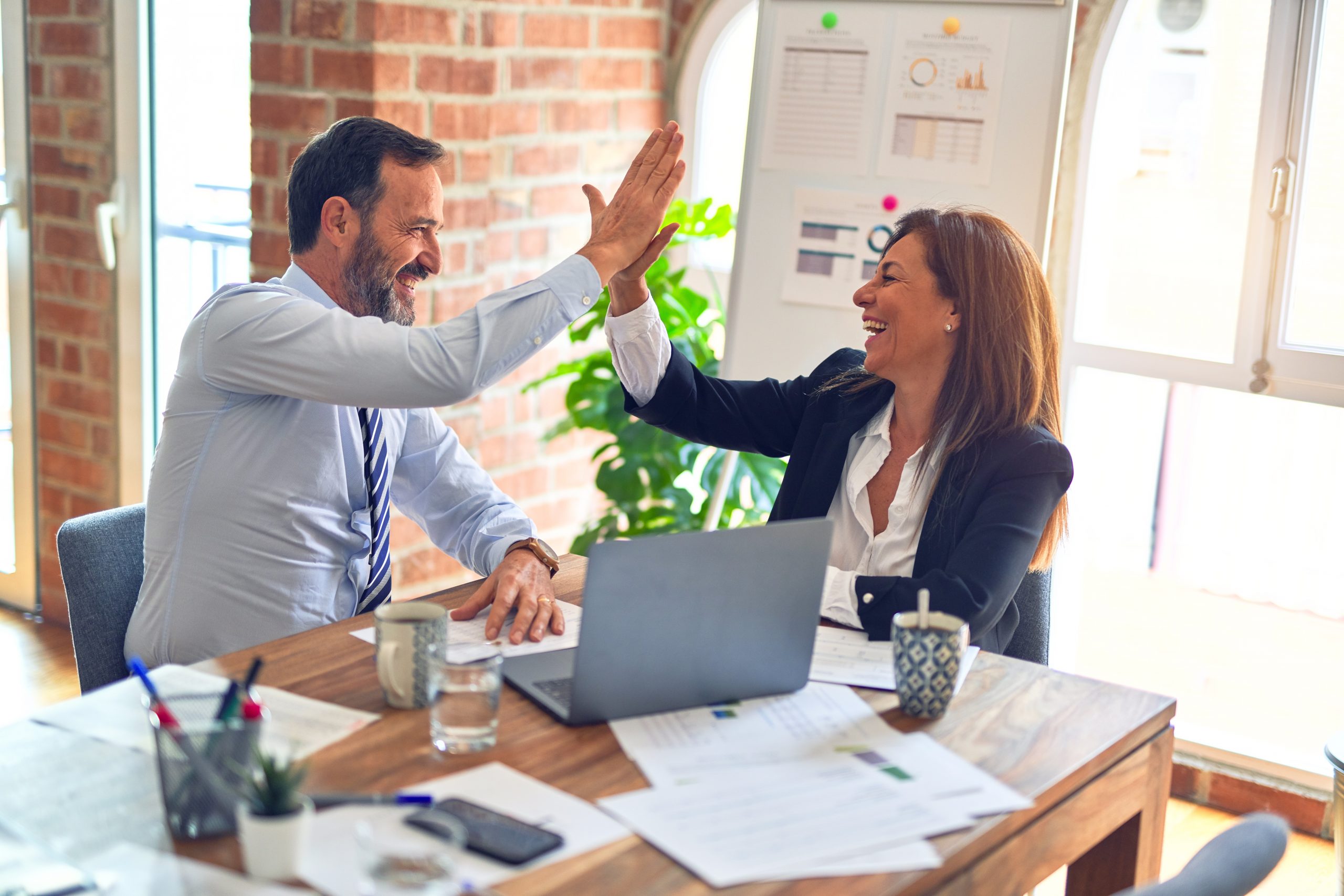 Many companies are anxious to employ people who have been certified as a Lean Six Sigma Yellow Belt. We will explore what is involved in becoming a Yellow Belt, the benefits of you acquiring this certification, and what role you would play in your organization if you had your Yellow Belt. 
Overview: What is a Yellow Belt? 
As a Certified Lean Six Sigma Yellow Belt, you will learn some basic knowledge and skills in  the foundational elements of the Lean Six Sigma Methodology. You will have the ability to lead limited improvement projects and/or serve as a team member on more complex improvement projects led by a Certified Green Belt or Black Belt. Your participation as a Yellow Belt is only part-time and is not a specific job title. 
Training to become a Yellow Belt
To be certified, you will need to receive some training. There is a wide variety of training options where you can accomplish this, including online live, online self-paced, videos, educational institutions, consultants, and within your own company. The length of the training can range from a few hours up to 28 hours, with 16 hours being quite common. An online course could be spread over weeks, while others might be done in two days. Costs can range from free to $800 depending on who you use for your training. 
As you can see, since there is no common certification body, the variation of approaches, time, cost and content is individually determined by who is training you.
The content of your training will also have significant variation. Some organizations will teach you almost the entire spectrum of DMAIC topics and tools — albeit at surface level. Others may teach you some of the most basic tools of process mapping, wastes of lean, basic statistics, and graphical problem solving tools such as the fishbone diagram, Pareto charts, and histograms.
Training and certification are separate concepts. You can get trained without getting certified, although that is not recommended. In addition to successfully completing your training requirements, most programs also require you to pass a comprehensive exam. These are usually pretty short and consist mostly of multiple-choice questions. For certification, some programs may also require you to complete a small project within your scope of responsibility. 
Your role as a Yellow Belt in your organization will vary depending on the needs of your organization. As a Yellow Belt, you may serve as a valued team member on a project being led by one of your organization's Green and Black Belts as well as a Master Black Belt. You may be encouraged to do a simple project within your department. Your organization will want you to use your knowledge and apply some of your skills in your day-to-day job.
3 benefits of Yellow Belt 
There are a number of benefits for both you professionally and your organization overall in becoming a Yellow Belt. 
1. New and valuable skills 
If your organization has deployed a Lean Six Sigma effort, having your Yellow Belt certification will provide you the valuable skills to participate in a meaningful and important way. The use of your enhanced skills in your day-to-day job will result in improved performance, which could serve as a nice boost to your professional stature.
2. On deck for Green Belt
Companies are always on the lookout for potential Green Belt candidates. Yellow Belts are often the first group of people a company looks to for those candidates. If you are successful as a Yellow Belt and are excited about improving your skills, you might be identified as a potential candidate for future Green Belt training and certification. 
3. Resume-builder 
Having a Yellow Belt certification on your resume, along with improved problem-solving and team skills, will allow you to stand out from your peers. This could improve your chances for promotion and higher compensation.
Why is the Yellow Belt important to understand? 
Don't just run off and get certified. It is a commitment of time and money, so be sure you understand what you're getting into before proceeding. 
1. Value of Yellow Belt Certification
It is always valuable to enhance your professional skills and knowledge. Since you're making a personal commitment to learn, be sure there is value in it for your career and that your organization values the Yellow Belt certification.  
2. Variation of providers  
Without a central training and certification body regulating belt training and certification, you must understand the difference between the available sources that offer training and certification. Be careful who you choose, the content of the training, and the reputation of the provider.
3. Variation in time and cost
It is bound to be confusing when you do an Internet search for Yellow Belt training and certification. You will see organizations that do both training and certification. You will see people that only provide certification. You will see training time range from a few hours up to 28 hours. You will be able to choose between completing everything in one or two days versus 1-3 weeks. And most confusing, you will see costs ranging between $0 and $800. 
An industry example of Yellow Belt training 
A 22,000 person company had been on a vigorous Lean Six Sigma journey for two years. They were heavily engaged in training both Green and Black Belts. Trained and certified Green Belts served as the pool for future potential Black Belts. However, the company started to run out of obvious candidates for Green Belt training and certification. 
The company's senior Master Black Belt suggested that the company initiate Yellow Belt training as a mechanism for creating a pool of potential Green Belt candidates. He was given permission to create the training materials and begin identifying potential participants to fill the Yellow Belt classes.
In addition to being able to identify future Green Belt candidates, the Yellow Belts who were selected to serve on Green and Black Belt projects were more qualified and contributed more than the average team member. Even if they were not interested in Green Belt training, the Yellow Belts helped foster and advance the company's Lean Six Sigma effort to a wide range of company operations.
3 best practices when thinking about the Yellow Belt 
Both you and your company need to think about how best to approach Yellow Belt training and certification.
1. Research 
If you are interested in getting your Yellow Belt certification on your own, gather as much information as you can about the differences between the available training programs. Evaluate your best option by comparing the time, content, cost differences, and credentials of the organizations you're considering.
2. Worth to the company 
If you're in the position of determining whether you want your organization to provide Yellow Belt training and certification, be sure you've evaluated its worth to your business. There will be an investment of time and money, so do your due diligence and be convinced it is the right thing to do for your people as well as the business.
3. Decide on content 
What exactly do you want or expect your Yellow Belts to do? If you expect them to apply their learnings to company projects, then keep your content narrow but deep so they can contribute in a meaningful way. If you just want them to be aware of some of the language and concepts, you can go wide and shallow. 
Frequently Asked Questions (FAQ) about Yellow Belt
1. How long will it take to get my Yellow Belt certification? 
Depending on who you select for your training and certification, it can take hours, days, or weeks. There is no industry standard. 
2. Will I make more money if I get my Yellow Belt? 
Maybe yes, maybe no. If the knowledge and skills you receive during your Yellow Belt training and certification help you perform better in your job, the answer might be yes.
3. Is Yellow Belt training hard? 
Since the Yellow Belt training is foundational and introductory, the content will not be difficult for you if you prepare, study, and take your training seriously.
A summary of the Lean Six Sigma Yellow Belt
Yellow Belt is one of the levels of the Lean Six Sigma hierarchy of certifications. It covers the foundation and basics of the DMAIC methodology. A Yellow Belt certification will make you a valued member of a project team and allow you to use your skills in your own day-to-day job.
There is a great variety of providers of Yellow Belt training and certification resulting in significant variation in training content, training time, and cost. You must carefully evaluate and compare your options.