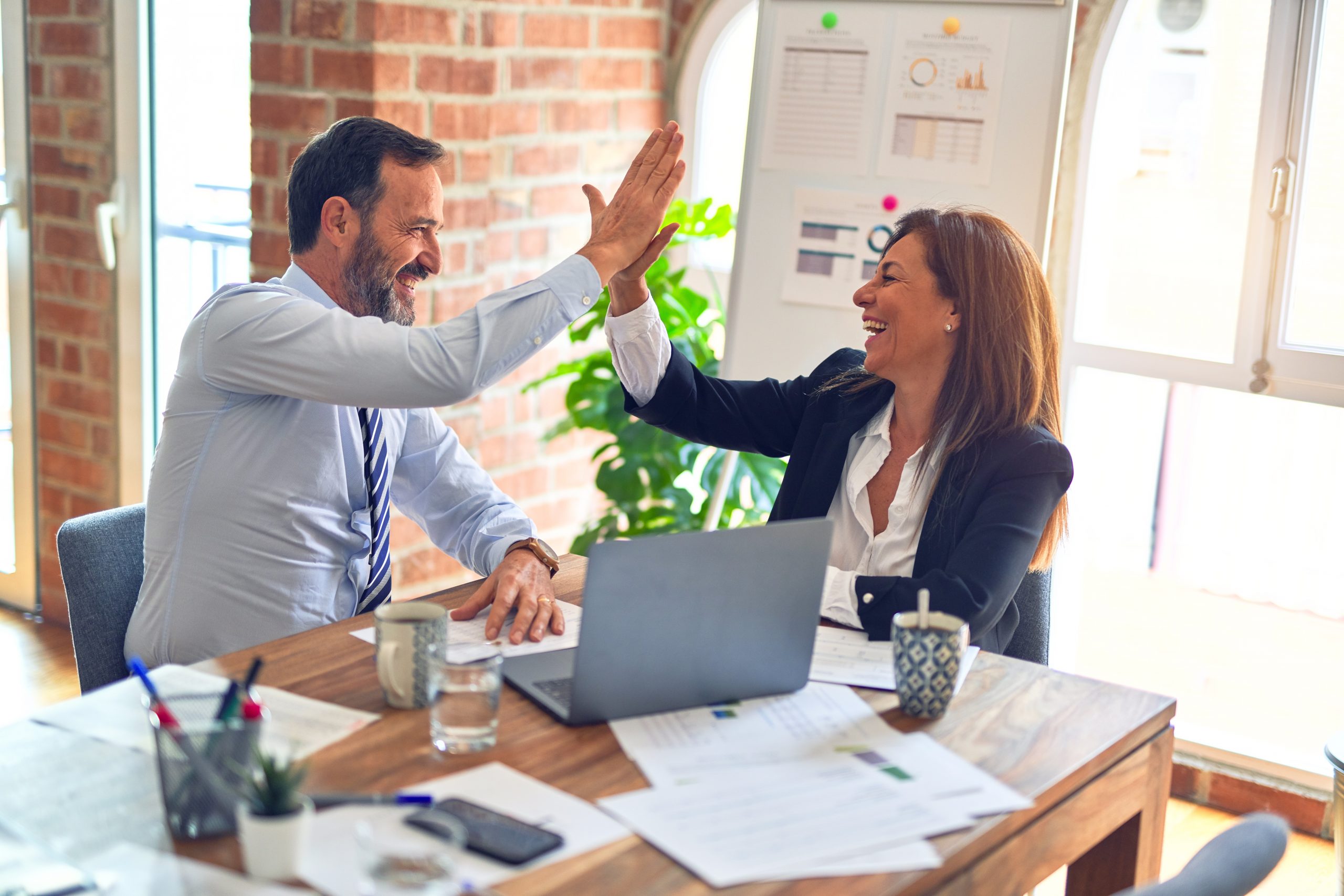 Time to go back to school? Through specialized programs at U.S. universities, colleges and educational institutions, Six Sigma practitioners can broaden their knowledge and advance their career. Many institutions offer Lean Six Sigma post-graduate certificates. Less extensive than a master's or other post-graduate degree, a Lean Six Sigma certificate shows that an individual has completed coursework related to a particular area of expertise. Some institutions include Six Sigma classes as part of a master's degree.
This Lean Six Sigma University directory outlines the programs offered by several education institutions.
Directory Sponsored Links: (Learn More)
By combining the resources of a top-quality university with the knowledge and experience of Key Performance, we set the stage for an outstanding online learning experience. Yellow Belt, Green Belt, Black Belt and Master Black Belt Certification courses, online or in the classroom.
Learn from one of the leading providers of Lean Six Sigma, Lean, and Leadership training and certification courses. Offering online training for individuals that are looking to achieve business performance improvement success.
Everyone needs a guide –- someone who's been down the path before, who can help you avoid obstacles and diversions and reach your goals directly. With the right consultant, you'll get from point A to point B faster and at a lower total cost. Help your customers find you. We can help.
Bryant University Executive Development Center
Smithfield, Rhode Island
edc.bryant.edu
Cal Poly Pomona – College of the Extended University
Pomona, California
cpp.edu
California State University, East Bay Continuing Education
Hayward, California
csueastbay.edu
California State University, Fullerton Extended Education
Fullerton, California
fullerton.edu
Carnegie Mellon, Software Engineering Institute
Pittsburgh, Pennsylvania
cmu.edu
Central Piedmont Community College (CPCC)
Charlotte, North Carolina
cpcc.edu
Dartmouth College – Thayer School of Engineering
Hanover, New Hampshire
lssthayer.com
DePaul University, Continuing and Professional Education
Chicago, Illinois
cpe.depaul.edu
Emory University
Atlanta, Georgia
emorysixsigma.org
Florida Atlantic University, College of Business
Multiple locations, Florida
fausixsigma.com
Greenville Technical College, Buck Mickel Center
Greenville, South Carolina
gvltec.edu
The George Washington University, Center for Excellence in Public Leadership
Washington, DC
gwu.edu
Kent State University
Kent, Ohio
kent.edu
Lorain County Community College
Elyria, Ohio
lorainccc.edu
North Carolina State University
Raleigh, North Carolina
ncsu.edu
The Ohio State University, Fisher College of Business
Columbus, Ohio
osu.edu
Portland State University
Portland, Oregon
pdx.edu
Purdue University Online
West Lafayette, Indiana
purdue.edu
Rutgers University School of Business – Camden
Camden, New Jersey
rutgers.edu
Union County College
Cranford, New Jersey
ucc.edu
University of Alabama
Tuscaloosa, Alabama
ua.edu
University of Colorado at Boulder Engineering Management Program
Boulder, Colorado
colorado.edu
University of Miami School of Business Administration
Coral Gables, Florida
miami.edu
University of St. Thomas – Executive Education and Professional Development
Minneapolis, Minnesota
stthomas.edu
University of Texas at Austin, Center for Lifelong Engineering Education
Austin, Texas
utexas.edu
University of Wisconsin – Madison
Madison, Wisconsin
uwcped.org
Villanova University Online
Tampa, Florida
villanovau.com
Wake Technical Community College
Cary, North Carolina
waketech.edu
Washburn University
Topeka, Kansas
washburn.edu
Worcester Polytechnic Institute
Worcester, Massachusetts
wpi.edu
Download the Lean Six Sigma University PDF
(right click, save as…) or
Click to view in Google Docs
About This Lean Six Sigma University PDF
: In November 2009,
iSixSigma Magazine
solicited details about Lean Six Sigma university programs; the editors have not reviewed any programs and do not endorse any particular program. This PDF document is provided for reference only and is not updated. Those considering enrollment should contact schools directly. Some schools did not submit information in time for inclusion.