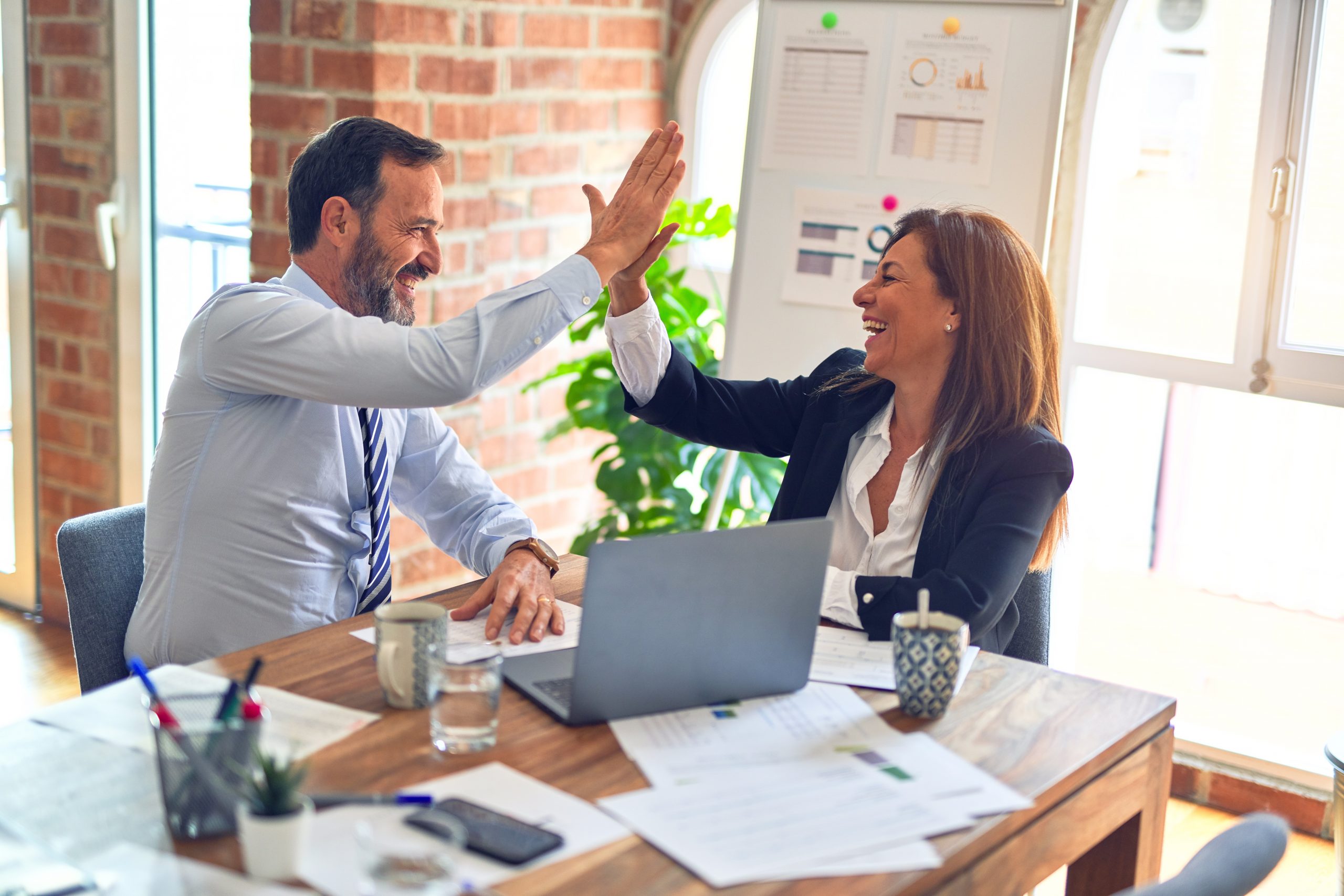 To initiate a continuous improvement program, small- and medium-sized businesses must refine the deployment model to meet their needs. This is particularly important in Europe, with the typical European company being smaller than its U.S. equivalent.
Large multinational firms such as General Electric, Honeywell and Motorola proved the value of Six Sigma by devoting substantial amounts of resources (people, time and money) and creating new infrastructure. By applying Six Sigma, the companies managed to overcome the inherent inertia and resistance to change that characterize large companies. And they achieved stunning results. The deployment strategy of Six Sigma is, in itself, a solution to a particular problem – how to make change last in large, complex bureaucracies.
Six Sigma, with its traditional emphasis on intensive training and extensive analysis, does not seem like a good fit with the needs of small and medium-sized businesses, which do not have as many resources as larger companies. And, in most cases, these companies are already relatively nimble, flexible and focused on results.
But the fact is that the techniques of Six Sigma work in every company, no matter what its size or style. So, to initiate a continuous improvement program, small and medium-sized businesses must refine the deployment model to meet their needs. This is particularly important in Europe, with the typical European company being much smaller than its American equivalent. The average business in the United States employs 19 people; the average number of employees in Europe is six. In Europe, two-thirds of all employees work for small and medium-sized businesses, defined by the European Union as businesses with fewer than 250 employees and revenues of less than €40 million. In the United States, only 46 percent of employees work for small and medium-sized businesses.
Less Training and More Results
The traditional training model, with its emphasis on filling classrooms and extensive training curricula, clearly does not work for small and medium-sized businesses. Not only do they struggle to free up the necessary number of people to make the classroom model work, they also cannot afford to wait for six to nine months until the Black Belt returns with the answer to the problem. In any small business, six to nine months is an eternity. And while dedicated Black Belts make a lot of sense for large companies, which need to insulate the change agent against being pulled in numerous directions, smaller businesses live in a much less complex world. Decisions can be made much quicker and access to leadership is never a problem. Dedicating an employee to be a full-time improvement specialist is difficult in a company where everyone already plays multiple roles. And most businesses in this category are hesitant to add indirect labor cost.
While chambers of commerce, universities and other institutions have tried to respond to the training needs by providing local, open-enrollment training specifically to small and medium-sized businesses, the response has been muted. Sending a single employee to Black Belt training is simply not enough to make sure that a project is a success. No matter what size the business is, Black Belt candidates always need plenty of coaching and support during the first couple of projects to make sure they gain the experience necessary to make good use of the Six Sigma toolkit.
And while large businesses often struggle to make sure that improvement initiatives deliver real savings instead of productivity gains that cannot be verified, small and medium-sized businesses rarely fail to focus on results. In a less complex environment, it is easier to verify whether a particular idea has resulted in savings. In addition, the fact that many of these businesses are family-owned ensures that everybody watches the bottom line.
Compared to a large business where competing initiatives, complex processes and organizational inertia make it easy for middle management to avoid dealing with a particular problem, small and medium-sized businesses are guided missiles. They focus on very specific markets, are generally close to the customer and their complexity is limited. Of course, that does not mean that they are automatically successful – poor leadership can be found everywhere. But making change happen and making sure the organization buys into the change is less of an issue.
Project-Based Learning: A Revised Model for Europe
While extensive training classes are appropriate for large companies, small and medium-sized businesses need to avoid the time lag between knowing and doing by having Black Belts candidates learn the tools through direct application to a project. In this model, candidates pick a project and learn the tools through a series of workshops that focus only on those tools that can be applied immediately. No more three-day modules on design of experiments when the problem does not require it.
What this model requires are consultants with practical experience who can consult and coach. Also, in this model, learning the tools is not limited to the Black Belt. The entire Six Sigma project team participates in these workshops. That reduces the length of the project. This model also makes it easier to get leadership involved. Instead of conducting formal review sessions, training business leaders as Six Sigma Champions or implementing large-scale tracking systems, business leaders participate in a workshop that focuses on a specific project. And usually it is easier to interest leadership in a specific project instead of a new methodology to solve problems.
Another advantage of this model is that results can be achieved faster than through the typical Six Sigma model, which assumes projects generally take four to six months. At the end of a project, both the Black Belt and his team have learned a number of tools and have seen how these tools can be applied to solving a particular problem. Additional tools can be taught by providing the Black Belt candidate with access to an experienced coach who can help with subsequent projects.
The benefits of this approach are that it:
Increases the probability of success dramatically
Reduces time to complete the project
Focuses on learning just-in-time instead of all-at-once
Limits training to what is needed
Allows adapting to the pace of the team and the needs of the business
The initial investment in consulting support significantly exceeds the cost of typical Black Belt classroom training. However, the return on investment is often higher due to a much higher completion rate for trainees than in a traditional large-scale deployment.
This model – designed for small to medium-sized businesses – has started to attract some large companies which are not interested in adopting Six Sigma as an entirely new management style, yet want to use the methodology as a practical approach to solving real-world problems. Maybe the needs of small and medium-sized businesses will help redefine the Six Sigma deployment model to overcome limitations of the training factory concept.
About the Author: Thomas Bertels is a partner of Valeocon Management Consulting, and serves as the global firm's regional director for the Americas. He has worked with clients such as TRW, Siemens, Vanguard and Johnson & Johnson, and also served as the editor of and main contributor to a Six Sigma leadership handbook. Mr. Bertels started his career at ABB (Asea Brown Boveri), one of the early adopters of Six Sigma. Fluent in German and English, he is based in New York, N.Y., USA, and can be reached at [email protected].