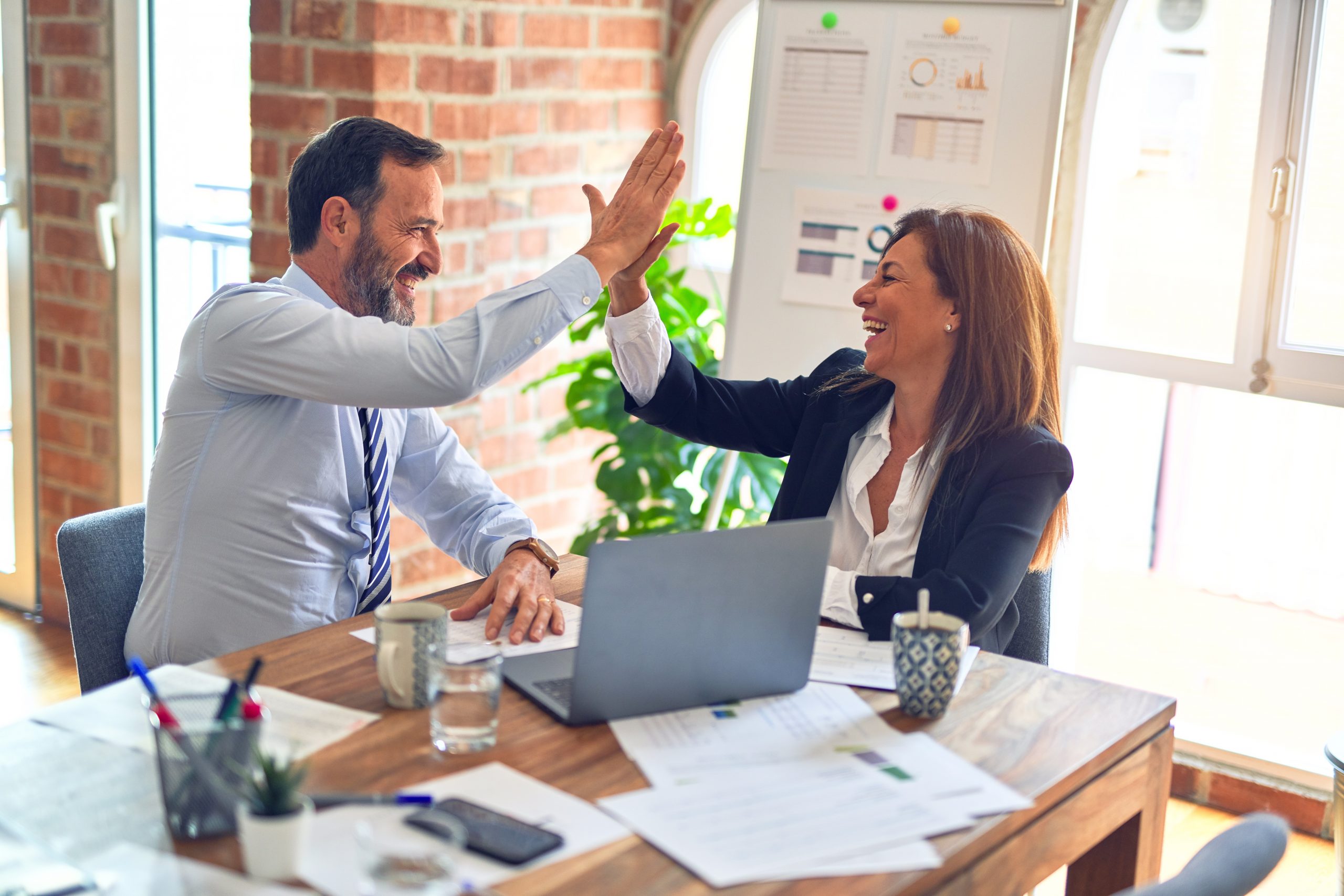 In an interview with iSixSigma, Cmdr. Stanley Dobbs shares his approach toward Lean Six Sigma project selection and execution, as well as insight into the Navy's positive response to continuous process improvement.
In July 2008, U.S. Navy Cmdr. Stanley Dobbs received the Adm. Stan Arthur Award for Logistics Excellence after a calendar year in which he initiated 46 Lean Six Sigma projects resulting in a cost avoidance of approximately $640 million. The award, named for the Commander, U.S. Naval Forces Central Command during Operation Desert Storm, recognizes the military personnel and civilians who exhibit superior logistics planning and execution.
U.S. Navy Cmdr. Stanley Dobbs
"I was very pleased to be recognized, because a lot of times when you do Lean and Six Sigma work you kind of do it in a vacuum," Dobbs said. "It was very validating to receive that award from the Pentagon for being a good steward of the tax payer's money and material property."
He completed the work honored with the award while serving as Fleet and Industrial Supply Center (FISC) Chief Business Officer for Command and Strike Fighter Wing, Pacific Fleet at Naval Air Station Lemoore, Calif., USA. In this role he was in charge of supply chain management, logistics, financing and management operations for the Navy's entire F-18 aircraft fleet, and worked to improve the readiness-based allowance system for the planes.
Dobbs is now the Director of Global Supply Chain Ashore, with responsibility for the worldwide distribution of all the Navy's aircraft on its 29 bases around the world.
A Lean Six Sigma Black Belt, Dobbs strives to complete improvement projects that benefit the sailors' quality of life and ultimately their ability to provide services at the best value to taxpayers.
In an interview with iSixSigma Senior Editor Kirsten Terry, Dobbs shared his approach toward Lean Six Sigma project selection and execution, as well as insight into the Navy's positive response to continuous process improvement.
How does improving the lives of sailors factor into the improvement projects you select?
In the private sector, there are only two ways to make a contribution to a company – either help them make more money or save money. But in the military, since we don't have a profit structure, the way you add improvements is that you either improve the performance of a system or improve the performance of the person who's providing support to the system. That's our profit, our bottom line. We worked on projects that would make improvements in the quality of life of the person providing the support so that person would have all the tools they need to do the most efficient job possible.
A lot of times it was not as directly connected as one would think, until you do the value stream mapping and some of the other analysis. That was one of the problems we had in the past, people never made the connection between the services that were being provided and the actual tactical application of that particular asset. And that's where my projects were aimed at – putting the services and the tactical application in the same value chain.
How did these projects develop?
What we would do is go out and look for projects, and look to solve an issue that would have a systemic problem. We would do a very detailed as-is statement as far as the value stream mapping was concerned. Once we found that particular problem, then we'd go back a few generations and look at all the inputs and outputs into the process, and see if there was any low-hanging fruit that we could also explore to gain some efficiency. In most cases, that's where we found the connection between the tactical application and the services.
Can you share an example of a project?
On the base, I owned the area called Household Goods and Personal Property. When a person moves, they do your relocation. They have all your furniture packed up and wrapped, and a trucking company comes out and they move you from Point A to Point B. On the base that I was on, we provided all the training for the new pilots getting ready to fly F-18 aircraft. But once they get trained, they don't necessarily stay there in Lemoore where we were located in central California – they could go anywhere in the world.
The issue is, everything is tied to a time line. A young pilot would go out to an aircraft carrier, make a certain number of landings and traps, and once they got qualified at sea they would have 15 days to fly again before they lost their certification. What that person has to do is come back to Lemoore, plan a Household Goods and then get to Japan, for example, but they've got to get there in 15 days. If they don't make it in 15 days, they have to be recertified once they get there.
So we did a Lean event on Personal Property to streamline the outbound function process. We found out that 89 percent of the work that they were doing was non-value added – it was all waste. So 11 percent of what they were doing was value added to the customer and to the process. One of those tails down at the bottom of [the fishtail diagram] was pilots coming in at the last minute needing to move. When we addressed that process, we found out there was a communication issue going on and there was not a connection between when the person became qualified and when the person was being transferred to their next duty station.
We did another event just on that piece alone with the operations people who were responsible for training the pilots, doing the tactical part. Then we took the services people who were there to provide the service of moving people, and we came up with a joint plan to make that whole services piece a part of the original pipeline. So when that person gets qualified out in the middle of the ocean on the ship, now they have the responsibility to go to a website and start their travel process. We've reduced the number of days that process takes. Now, that person is able to come back, and their household goods are already in the process of being packed up. They can get moved to Japan or Oceania or wherever they're going in 24 or 48 hours instead of investing 17 or 18 days into that person's training schedule. That project was a huge win-win because it allowed us to tie the services that we perform to the tactical application and the strategic purpose of what the military is there for.
What's your approach to Lean Six Sigma?
I don't restrict Lean and Six Sigma to just manufacturing processes. I use it for services, for admin, for human resources. I use it for just about anything I can find. Anything that a person can perform can be Lean.
When I complete projects, it's a team effort. My whole goal of doing Lean and Six Sigma is to talk to the people who actually perform the work. So I go to the shop floor. I'm responsible for inspecting all 29 Naval bases, to make sure the logistics and supply chain is correct. When I go to a base and do an inspection, if I have a guy whose job is to deliver parts from the warehouse to the customer, I'm going to ride in that vehicle with that person as he delivers parts just to see how his process works.
I can either take management's perception of what they do, or I can listen to the guy who really does it. And nine times out of 10, when you go to the person that actually performs the work, and you ask them "How can we do this better?" you'd be amazed at all the great ideas they give you. They've been doing the work for so long, but nobody usually ever asks them. I always start my projects by listening to management tell me what the problem is, then going to talk to the people who really do the work, then doing a lot of brainstorming, some value stream analysis, and then most of the time I've got my solution, within a day or so.
Can you tell me about buy-in for Lean Six Sigma in the Navy?
The Navy sees the value in Lean Six Sigma. The Navy's in the process of doing its own Lean Six Sigma academy. We have a very defined and structured White Belt course, for all members of the military, especially the aviation squadron or anything that's maintenance related, where you just get the bare basics in Lean and Six Sigma and part of your introduction to a new job. We have another training that's done online through a process called Navy Knowledge Online. It's a knowledge management database. You take a series of courses that makes you what we call Yellow Belt certified. Then we have a normal Green Belt courses, Black Belt courses and we certify some Master Black Belts.
The Navy has whole-heartedly embraced the benefits of Lean and Six Sigma. As a matter of fact, naval aviation even went one step further by taking Lean and Six Sigma and joining it with a process called theory of constraints, and forming our own CPI initiative called AIRSpeed.
With AIRSpeed, what we do is take the benefits of Lean by looking at a process and streamlining it, to make sure you have the actual process you need to be efficient, then adding the controls of Six Sigma to it so we can measure it and define it to make even further improvements, then add the constraint process of theory of constraints to make sure we don't go beyond or below our thresholds as far as what our production process is and what our capabilities are. By putting all three of those together, we promote this perfect synergy of continuous process improvement. At all times we're looking at a perfect triangle of capabilities, funding and human resources. So we kind of took continuous process improvement to another level.
Editor's note: Since completing this interview, Dobbs has been promoted to Deputy Assistant Chief of Staff for (Business) Supply Chain & Logistics, Naval Aviation Enterprise.