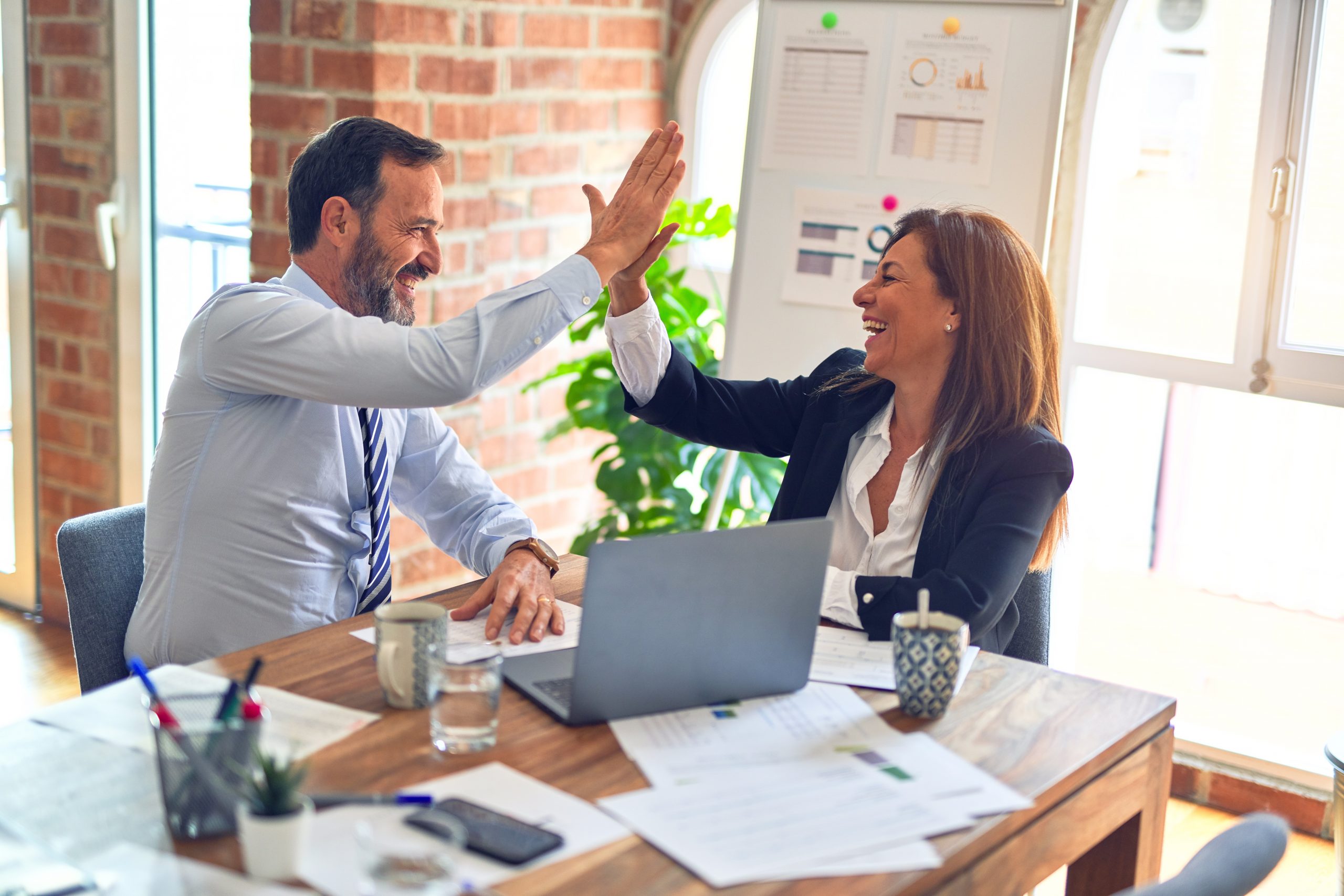 Research has shown that 95 percent of diets fail over the long term. Oddly enough, various studies show that 60 to 80 percent of major change initiatives also fail. In both cases, it is certainly not for lack of good intentions. For a person who has been on a successful diet, it is frustrating to see those pounds sneak back on. And it is just as frustrating for an organization which has implemented a major improvement initiative to have costs, errors or inefficiencies creep in again. This is the short-term-gain, long-term-wane syndrome.
Why are both kinds of change not more successful? Often, the failures can be traced to a few missing ingredients:
A fundamental acceptance or realignment in thinking
Appropriate guidance or knowledge
Clear strategies and tactics for maintaining long-term results
The upside to past failures is that they usually provide some valuable lessons for the future. For instance, healthcare organizations currently contemplating Six Sigma or Lean as one aspect of transformation can learn from the experiences of others, both inside and outside the industry. While avoiding a "cookie cutter" approach to change initiatives, such examination can provide useful insight into what worked well, and what gaps may have been overlooked.
An Industry in Need of Change
Though debate over specific solutions may continue, there seems to be widespread consensus for changes in healthcare in the United States to address inconsistencies in quality and efficiency. Some of the primary market forces serving as catalysts for change include the following:
Patient Safety and Clinical Quality – The emphasis on quality and patient safety has not abated since the release of the Institute of Medicine's 1999 report on medical errors. Recent reports shine an even harsher light on a "Swiss cheese" healthcare system that allows nearly 200,000 people to die needlessly each year.
The Move Toward Digitization – Both for safety and efficiency improvements, the push to adopt information technology (IT) systems will continue, as patient care settings increasingly seek to go "filmless and paperless." If this migration is to be successful, it must be accompanied by process adaptation and change management techniques that engender acceptance among staff and clinicians.
Demographic Changes – Shifting demographics and an aging population will continue to impact healthcare in the United States, particularly for specialties such as cardiovascular services. The U.S. healthcare workforce also is aging, with only 9.1 percent of all registered nurses (RNs) under the age of 30, and the average age 45.2 years.
Workforce Issues – Workforce shortages – especially acute in certain regions and specialties – continue to strain the system. An article in Healthcare Financial Management states, "Shortages of clinical staff, including RNs, radiology technicians and many other professionals, not only severely limit the ability of healthcare providers to respond to increasing levels of demand, they also affect providers' ability to maintain current levels of service, quality and profitability." Hospitals will need to ensure they are operationally efficient and are able to create an optimal work environment in order to attract, develop and retain top talent.
Financial Challenges – Healthcare providers continue to feel financial pressures as they deal with rising demand and uncertainty in reimbursement and revenue collection. Projects that address revenue and cost management strategies will be crucial to maintaining quality services.
The Quest for Excellence – According to the American College of Healthcare Executives, "the concept of competing on value, which includes both cost and quality dimensions of performance, has become a reality." As this reality sinks in, healthcare providers are showing greater interest in exploring solutions that would enable them to not only survive, but to become centers of excellence or providers and employers of choice.
Overcoming Unseen Barriers
All of these factors are converging to create what some have called "a perfect storm" that will require new thinking and comprehensive solutions. Unfortunately, the speed and spread of change in healthcare have been hampered by a number of factors.
Often it is the unseen cultural barriers that can derail an organization's best-laid plans – especially if they are not identified and addressed early in the process. A few of these barriers and potential solutions are in the table below, which is based on input gathered from healthcare practitioners during the last few years:
Barriers to Healthcare Change and Potential Solutions
Factors Inhibiting Change
Potential Solutions
Lack of Leadership Support
Facilitate contact with peers successful in deploying the methodologies.
Resistance or Skepticism from Staff
Develop stakeholder analysis and use a team-based problem-solving approach.
Hesitancy to Invest Time and Money
Create a business case supported by sound data (i.e., if the project is to focus on reducing infections, document the costs associated with such occurrences including length of stay, supplies and added labor).
Shortage of Internal Resources to Lead Change Initiatives
Enlist outside help to drive initial projects or receive training and mentoring in conjunction with projects that produce immediate results.
Waning Commitment or Flavor-of-the-Month Syndrome
Implement a solid communication plan that reaches all levels of the organization, and build momentum through early, visible wins.
Uncertain Roles and/or Lack of Accountability
Adopt management systems and structures that clearly link projects and performance with overall strategies.
Any of these factors may hold back an organization, but strong leadership cannot be overemphasized as one of the critical elements for effectively driving Six Sigma or other change initiatives in healthcare. To increase efficiency and close the chasm between optimal patient care and that which actually exists, leaders must abandon adherence to obsolete management models. In a recent article in Health Affairs entitled "A Deficiency of Will and Ambition," Dr. Don Berwick noted: "The capability that is key to the proper allocation of resources and development of the proper workforce is leadership, and that's where we still lack traction. It's not that we don't have capable executives and committed boards. It's that the capable executives are still devoted to maintaining the status quo."
The Payoff for Perseverance
Embarking on a major change initiative in healthcare may feel daunting at first, but there are a number of tools and techniques that can help to get an organization over the rough spots. There are now a growing number of Lean Six Sigma institutions which are successful and will attest to the value of persistence and commitment.
Successful improvement initiatives can yield a wide range of benefits that are both qualitative and quantitative, including:
Fewer medical errors
Increased revenue and improved reimbursement
Better use of advanced technologies (and faster return on investment)
Better accessibility and capacity for patient flow
Improved organizational communication
Better nursing and physician satisfaction
Better patient satisfaction
Shorter patient wait times
Investment in staff expertise
With expanding technology and treatment options, and the promise of personalized medicine on the horizon, healthcare stands on the threshold of a bright future – if the right infrastructure can be put in place to support it.
The U.S. healthcare industry cannot afford to let current systemic inadequacies or cultural barriers keep it from fulfilling this promise. As Dr. Martin Merry and Jeffrey Brown noted in their article, "From a Culture of Safety to a Culture of Excellence," it is imperative to begin transforming the system and closing healthcare's significant "sigma gap." They ended with a salient observation: "Healthcare belongs to society as a whole, and we all have potential roles in the unfolding of its future. As we contemplate our individual roles in healthcare's transformation, each of us might ask these simple questions: If not now, when? If not me/us, who?"
Conclusion: Winning the 'Wait Control' Battle
Change is undeniably hard, whether the subject is weight control for an individual or "wait control" in the emergency department. But even though it is easy to come up with excuses for allowing diets or change initiatives to slide, there are measurable rewards for adopting an approach that allows a person or an institution to set the right targets, achieve those goals and stay on track.