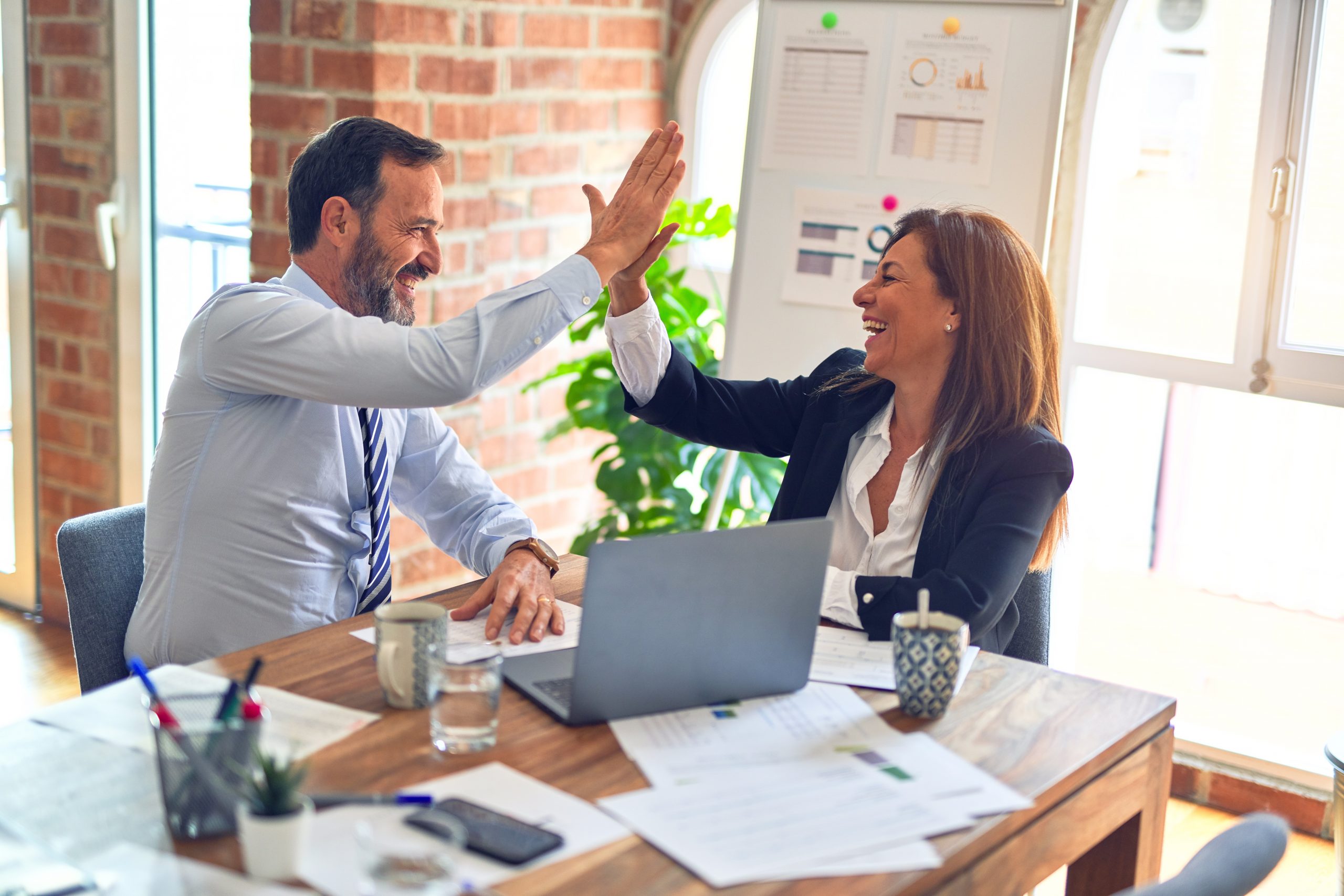 For any organization, the first step in a Lean Six Sigma deployment is deciding to use the methodology. Once the leadership of an organization believes they can benefit from using Lean Six Sigma, they can follow eight steps – from creating a burning platform for adopting the approach to recognizing team member contributions – to complete the rollout.
Step 1: Create a Burning Platform
Organizations must have a compelling reason for implementing Lean Six Sigma. Some examples of a burning platform message:
"We are suffering huge quality losses. They account for more than 45 percent of our costs."
"Our competitors are gaining our market by 12 percent every quarter."
Without a burning platform, there is seldom a motivation to implement a continuous improvement initiative. Company leadership should become familiar with the burning platform, and understand how Lean Six Sigma can address the problems in the platform statement.
Step 2: Put Resources in Place
Do not hesitate to hire the right resource at right price. This is applicable to any resource, be it employees, material or technology. But resources alone do not ensure that a deployment will be successful. They must be able to work together as a team, and be empowered to carry out initiatives.
It is important to know what to look for in a potential resource. One example: My organization had finalized a candidate for a Black Belt position in our customer service process. During an interview, I asked him, "What was the most wonderful experience in your life?" He replied, "The six months I spent working in a farm with no people, no telephone and no tension."
Here is a candidate who was saying he wanted no connectivity – and we were considering him for a customer service role. I ran to my boss and told him the candidate might not fit in. Resources must be able to commit to implementing a shared vision, and this candidate would not be right for that role.
Step 3: Teach the Methodology
As the saying goes, if I give a man a fish, he can only survive a day. But if I teach the person to catch the fish, he can live for a lifetime.
For Lean Six Sigma to survive for a lifetime, organizations need to train their team members to be powerful change agents. Yellow Belt, Green Belt and Black Belt training, along with skilled mentors, can help increase organizational awareness. The employees identified for training should share the organization's vision.
Step 4: Prioritize Activities
Once resources and training are in place, a number of opportunities may present themselves. Organizations must make it a priority to:
Listen to the customer
Identify critical-to-quality criteria
Ensure Lean Six Sigma efforts are linked to business goals
It is important to learn what to overlook and where to take risks. Activities must be assessed to ensure they are meeting the expectations of the organization's goals.
Step 5: Establish Ownership
It must be clear who owns the Lean Six Sigma initiative. This may involve appointing a committee to find out who is responsible for the entire team. With ownership comes empowerment and a sense of pride, and team members who are more committed, accountable and engaged.
Step 6: Take the Right Measurements
What cannot be measured cannot be improved. By creating a measurement system, practitioners can determine baseline performance and use the data in objective decision making and analysis of variation.
The key for measurement is to get the cost of quality right. The following example, which took place while I was working as a trainee engineer in an engineering firm, helps illustrate this premise. I was posted to a field warehouse to take stock of all the nuts, bolts and other parts as part of an annual inventory exercise. I realized that if I were to start counting each and every part, I would be spending weeks doing this – it would not be the right way to measure. Therefore, I devised a way to count the nuts and bolts by working on a system of weighing the parts in large batches and converting them into units. It took a fraction of the time to count the parts than other methods used in the past.
Organizations also must find a way to measure process performance to ensure they receive data at a fast pace. Having too many items on a scorecard may shift practitioners' attention from the critical few metrics. They need to identify and measure the key leading indicators instead of measuring the many lagging indicators.
Step 7: Govern the Program
A proper governance structure can help a program sustain momentum. Poor governance or too much governance can lead to the vision falling apart. For instance, establishing a business quality council can help to clear any hurdles that may slow a project, allowing the project to adhere to timelines.
Proper governance also helps practitioners create a best practice sharing forum, which helps projects to be replicated and can highlight common challenges. Without regularly scheduled, productive meetings or review sessions, the program can veer off course and employees may lack guidance.
Step 8: Recognize Contributions
Rewards and recognition play a valuable role in making sure team members remain satisfied in their roles. They can help build enthusiasm for the program from a top-down and grassroots level. Rewards and recognition also can help drive innovation throughout the organization.
Another example from my experience: During my days as a quality engineer, we got a note from one of our biggest customers, an automobile manufacturer that we supplied springs to. The note was to reduce the price of our springs by 10 percent. We were in a fix – we did everything possible to make improvements across the company. The changes made it possible for us to reduce prices by around 7 percent, but we still needed a 3 percent reduction. Then my boss, who was a quality expert, asked me to go to one of our suppliers, who provided the spring wires, and work with them to reduce the cost of making wires.
The first day I met with the supplier, I discussed the idea for almost five hours with the head of engineering, head of quality and the design chief. We came to the conclusion that the price could not be reduced because we had to import the bearing that we used to wind the wires and the bearing used to wear out every month due to increased weight of the spring wires. We had to change the bearings often, increasing the manufacturing cost.
I told my boss about the unsuccessful brainstorming session with the company leaders. He asked if there was anyone in the meeting who was an operator or who dealt with the machine at the ground level, and I told him no. My boss told me to return to the supplier to meet with the operations team, and that if I did this, I would find a solution.
In my next brainstorming session, I made sure to include the person whose job was just to shift the bundle of steel wires to storage. He helped us find a solution that would keep the wire load from falling on the bearing, thus shifting bearing replacement from once a month to once every three months. This eventually decreased production costs, and the storage operator was recognized for his contribution with a promotion to foreman.