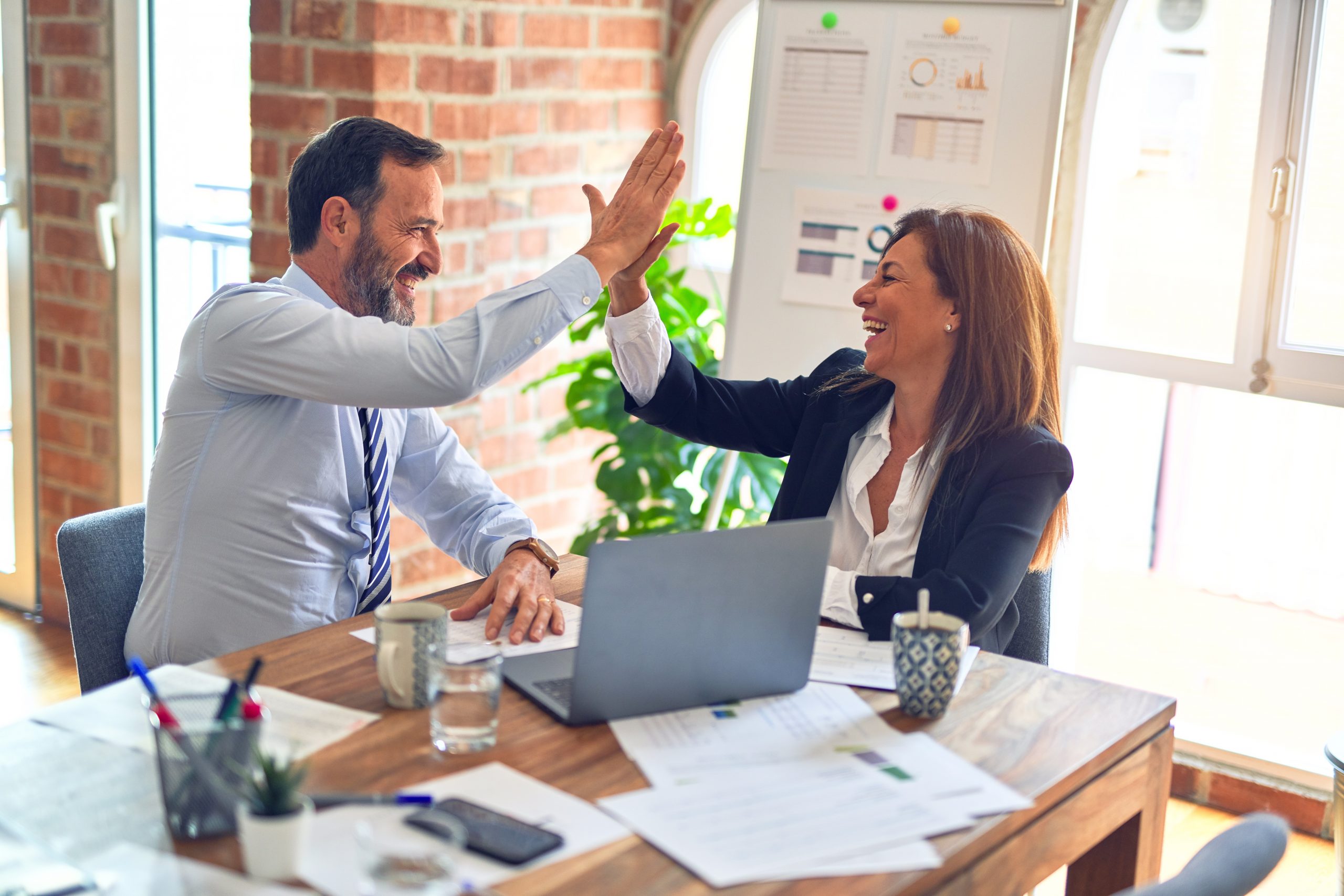 The following are selected highlights of a corporate leadership profile of FLEXcon. The complete article – with more details about Lean application and how the company avoided layoffs during the recession – is available for purchase on the iSixSigma Marketplace.
---
FLEXcon positions itself for growth by embracing Lean at every level
More than 50 years ago, FLEXcon began as a two-person shop producing plastic film laminates for shoes and handbags. Today, the company is a global manufacturer of pressure-sensitive films and adhesives with sales of $300 million annually and more than 1,000 employees.
Company Profile
Company name: FLEXcon
Headquarters: Spencer, Mass., U.S.A.
Founded: 1956
Number of employees: More than 1,000
2011 revenue: More than $300 million
Primary business activities: Manufacturer of adhesive coating, laminating and finishing of durable materials used in graphics applications, electronics and new products.
Customers: Include Amtrak, Bud Lite, Ford, Mars Inc. (Snickers) and the NBA
Website: flexcon.com
While FLEXcon is still a privately held family-owned company, there is nothing private about the products it makes. They are responsible for labels applied in a diverse range of industries, such as food and beverage, automotive, electronics, retail, and healthcare. That label on your soda bottle, your car or the medical device in your doctor's office might be made by FLEXcon – and the company is continuing to expand and explore new opportunities for its products and expertise.
Helping achieve that growth is a commitment to continual improvement. The evolution of FLEXcon has involved a number of improvement initiatives, including ISO, statistical process control and OSHA's Voluntary Protection Programs. Nine years ago, leadership discovered that Lean offered something in addition to the benefits of those other efforts: It offered a way to involve everyone in the company in building for tomorrow. "Lean is really interesting and unique in that it brings a common language, knowledge of the tools, focus of the tools and results," said chief operating officer Mike Engel.
The success of FLEXcon's Lean program lies in its application across the enterprise and its integration into the culture. Engel said Lean is enabling FLEXcon to position itself for the best opportunity to be successful long-term. The company's tagline is "for the long run" – and Lean is now a part of that journey.
A Start that Stuck
Like many companies during the economic downturn in the early 2000s, FLEXcon was exploring ways to address the cost of business. But they were not simply thinking about the short-term. Leadership was also asking: What would allow us to grow earnings, grow our revenue stream and improve customer service?
That is when they started exploring Lean as the next possible platform to achieve improvement in the company. Engel and other senior leaders benchmarked against companies that were using Lean, they read and researched, and they attended seminars. One such seminar was a Lean manufacturing simulation training provided by the Massachusetts Manufacturing Extension Partnership (MassMEP). After that hands-on experience, FLEXcon's management team decided to implement Lean.
With the help of MassMEP, the company secured a Massachusetts Workforce Training Fund grant to conduct training and improvement projects. "That $52,000 was really what launched us down the road," Engel said. FLEXcon continued to work with MassMEP resources to train employees across the company in the principles and tools of Lean and to gain applied knowledge through projects. In addition, a number of internal staff were trained to facilitate Kaizens, three- to five-day improvement events that address on a narrowly targeted high-priority issue. "Over the course of two years, we went through the entire enterprise, focusing on education, orientation and a series of improvement initiatives," Engel said.
Some of the grant funds were applied to specific Kaizen improvement activities focused on reducing waste and improving on-time product deliveries. One of those early projects was in the slitting department, where larger material rolls are cut into smaller rolls. Through value stream mapping, the project team looked at the flow of a product family through the production process. They identified bottlenecks, delays and ways to improve delivery time, including by instituting visual scheduling of production needs. They also made use of cellular manufacturing, moving related manufacturing activities and equipment close to each other to enhance workflow. Afterward, the department averaged close to 100 percent on-time delivery.
To Every Operation
Those hundreds of ideas come from every part of operations. "There's no aspect of the operation where we haven't found an opportunity to apply the principles of Lean manufacturing," Engel said.
Lean improvement activities started at FLEXcon's corporate headquarters in Spencer, Mass., which includes five manufacturing plants with more than one million square feet of space. Efforts quickly spread to the company's three other manufacturing facilities in the U.S. and one in Scotland, as well as distribution centers throughout the U.S. and in Canada, Holland and Singapore, where orders are custom-finished to customer specifications.
One of the early tools applied was 5S (sort, straighten, shine, standardize, sustain). That offered a starting point to look at the integrity of the company's facilities and the cleanliness of the spaces – and they are still applying the tool today.
Recently, there has been a refreshing of 5S within the plants, said Thomas Kubacki, director of coatings technology and production control. Supervisors are responsible for specific areas; underneath the supervisors, machines are broken down into grids for which the operators are responsible. This ensures that there is a face associated with the responsibility and operators can take pride in keeping their areas up to a 5S standard, Kubacki explained.
FLEXcon has also relied on other Lean tools and concepts, such as value stream mapping and cellular manufacturing, as demonstrated in the slitting department project, as well as kanbans and visual reinforcement. "You'll see visual boards throughout the plants and designations of where items are supposed to be," said Kubacki.
Another recent Kaizen project focused on the movement of materials handling throughout the company. A team mapped the process and created spaghetti diagrams of where material handler machines were moving products. Previously, there were no restrictions on the movement of the machines across the mile-long campus. Now, there are material handler hubs within different facilities, so the operators drive the machines from one hub to another. The project ensured that the handlers were being operated more efficiently. "You rarely see a material handler [being driven] around without anything on their trucks," Kubacki said. The result was a reduction in transportation costs and hours of use on the work trucks.
Meeting customer requirements has been a primary focus of the efforts, Engel said, as has earnings and revenue growth. Lean has been used to improve core productivity, achieving more than 40 percent improvement in the yield of processes over the past six or seven years, Engel estimated. They have also successfully used the tools in improving safety and ergonomics of processes. Not only have the improvements stacked up, but also the savings. Engel said the company has seen tens of millions of dollars in core savings.
In terms of growth, FLEXcon is applying Lean to capital projects, understanding what the flow is and reducing waste before assets are installed. "When we look at our capital projects, we're much more proactive in doing hazard analysis and looking at the space and movement of people and materials," he said. "It allows us to be faster and better than before."
For example, FLEXcon has a technology that it is now applying to the photovoltaic industry. The expansion has required modifications to assets. The traditional approach would have been to correct issues later. With Lean, the company looked in advance at the design and operation – how materials were going to flow and how people were going to be working, ensuring not only safety but also ergonomic expectations so employees can work comfortably. Engel said, "Lean allows us a fact-based approach to understand the design and operation of an asset and incorporate that right away and have all those improvements up front."
Lean, Every Day
Looking back at the FLEXcon Lean journey, Engel considers the fact that they implemented it quickly across the enterprise a significant success. "We were able to gain some very high-visibility high-impact results in a very short period of time," he said.
With the foundation in training and the early tangible results, employees understood that the focus was on the company as a whole and its ability to service customers. They understood that FLEXcon was embracing both pillars of Lean: continuous improvement and respect for people. And now, years later, they understand that Lean is really "for the long run."
"We've been able to show ourselves it wasn't a program with a specific start and end," said Engel. "It's really a part of our culture and what we have to do every day to be successful."
---
This article features selected highlights of a corporate leadership profile of FLEXcon. The complete article – with more details about Lean application and how the company avoided layoffs during the recession – is available for purchase on the iSixSigma Marketplace.