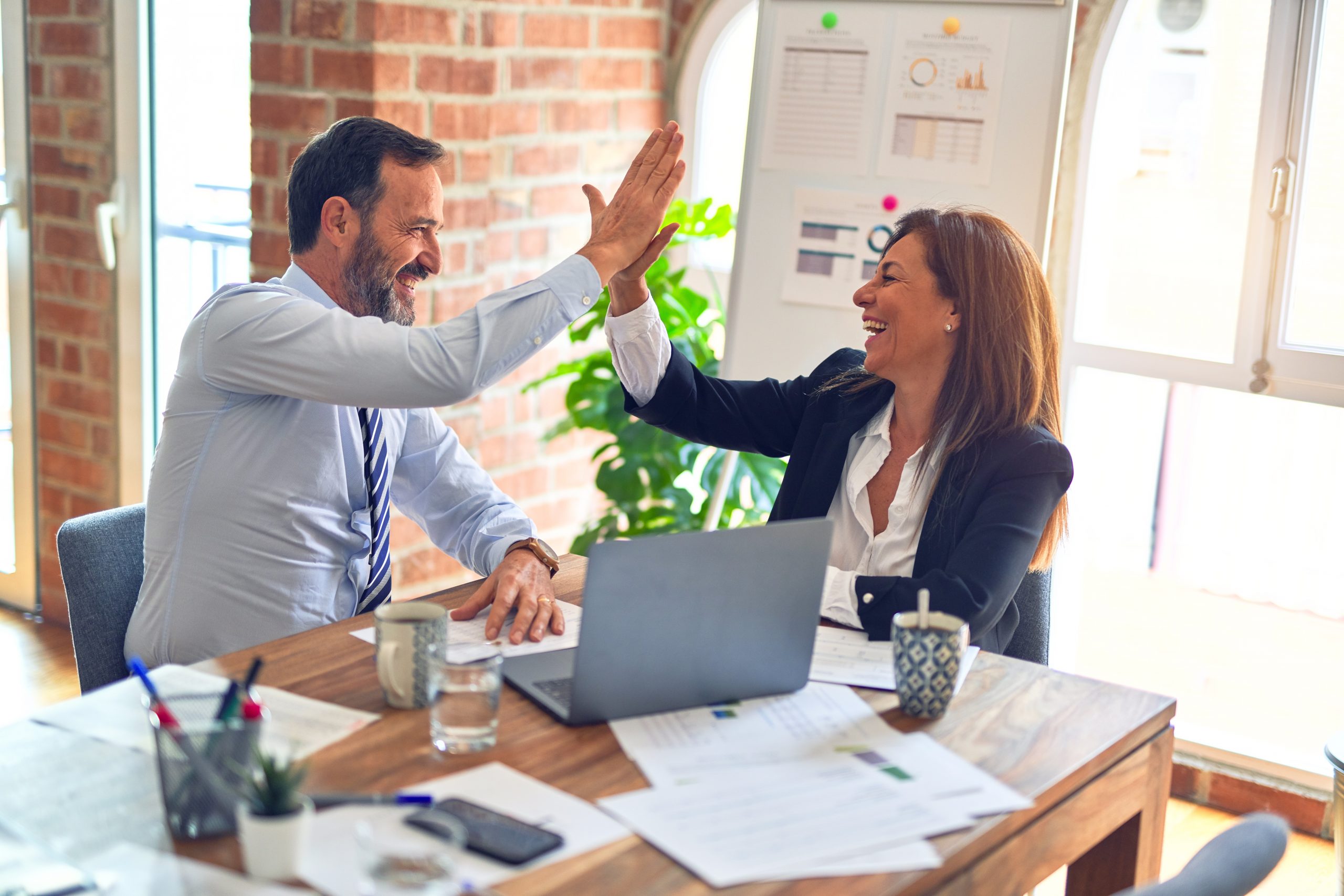 Bill Moore and Vera Lewis-Jasper Join The Quality Group
FOR IMMEDIATE RELEASE
For more information, contact:
Atlanta, Georgia (October, 2007) – The Quality Group (TQG) is delighted to announce the addition of Vera Lewis-Jasper as Vice President, Academic Markets and Bill Moore, Vice President, Corporate Sales. Vera began her career in GE, and for the past 10 years has held executive positions at Cuyahoga Community College's "Corporate College." Bill's nearly 20 years at Honeywell prepared him for Six Sigma work with Qualtec, PwC Consulting, and most recently AIT Group. Both Vera and Bill are superbly qualified and highly respected, and will no doubt succeed at crafting customer solutions that greatly satisfy TQG customers.
"Since 1992, The Quality Group has been the driving force for creating, delivering, and globally distributing innovative blended e-Learning solutions for process improvement. Demand for our Lean Six Sigma and OpusWorksSM e-Learning products and services are increasing significantly," said Rob Stewart, co-founder and CEO of The Quality Group. "We're thrilled that Vera and Bill — two superbly qualified, well-known, and highly regarded business leaders – have chosen to join our team."
"I'm excited to be joining The Quality Group," said Vera Lewis-Jasper. "TQG's commitment to the expansion of e-Learning through our educational partners to the companies that these organizations serve is evident. Blended learning systems are on the increase and with my background in quality, education, and consulting, and The Quality Group's blended learning delivery systems, we will be offering great value to our education partners."
"Joining The Quality Group is a natural evolution in my involvement in the training and delivery of Lean Six Sigma. Companies are attracted to the ROI from employing these methodologies and the use of high-end, engaging learning in a blended learning context," comments Bill Moore.
About The Quality Group
The Quality Group is a leading e-learning solutions provider, delivering a powerful blended e-Learning portal technology, OpusWorksSM, to Global 2000 organizations and academic institutions, for the rapid deployment of their Process Improvement initiatives such as Six Sigma, Lean, Statistics, and SPC. OpusWorks' technology encompasses all that an organization, college, subject matter expert, or trainer would need to customize, develop, manage, and deploy their blended learning strategies. The Quality Group's best-in-class e-Learning solutions deliver an end-to-end blended learning system. Established in 1992, The Quality Group has offices in Atlanta, GA, and Charlotte, NC. For more information, visit www.thequalitygroup.net.